Pokémon Go. Everyone's heard about it by now, from the stories of stampedes in Central Park to people coming across dead bodies while they search for a rare Pokémon.
I jumped on the bandwagon and I'm not ashamed to say it. Growing up, I was a part of the generation who was still a kid when Pokémon became a craze in America. From TV shows, toys at Burger King, and card collecting, Pokémon touched the lives of many of my peers. So, when those of us 20 somethings heard that Pokémon Go launched, we couldn't help contain our excitement and interest.
I've been playing the game around my town in New Jersey, and even took it on the go with me when I travelled to Austin, Texas for work, where I found myself in a wooded path outside of the office with 15 other people sweating it out, quite literally.
This past weekend my boyfriend, his brother (visiting from out of town), and I decided to head to the city to see if we could find some good Pokémon! Of course we headed to Central Park which is basically Pokémon Central USA. I heard stories saying there were tons of people playing in the park, but nothing compares to seeing it in real life.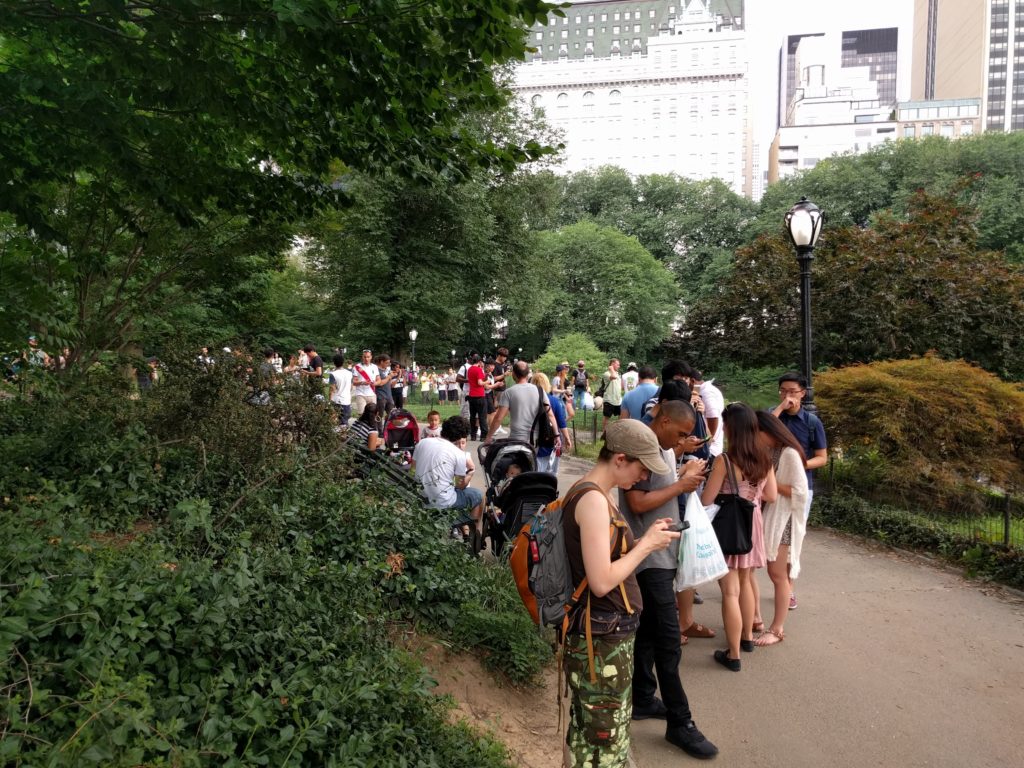 There were hundreds, or more likely thousands of people, playing the game in Central Park. I mean everywhere you turned there were kids, teens, and adults from all walks of life and backgrounds with their heads down chasing Pokémon, stopping at PokéStops and challenging gyms. New York City is known as a melting pot, and this past Saturday that was more than true in Central Park. It was so cool to see all sorts of people coming together in one place to find cute little critters and monsters.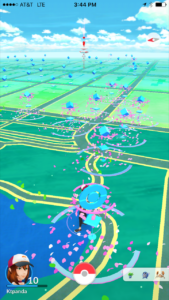 Back in my New Jersey town, there's a park where I lived so we had to check it out too. While on our quest we even came across a young couple, who were expecting a baby, and even they were playing Pokémon.
One thing I really appreciate about the Pokémon movement is that everyone seems so friendly, welcoming, and accepting. You don't need to feel embarrassed walking around playing the game. While on the topic of walking around, this game is amazing for getting people up and moving. I keep wanting to go out to a local park or walk around my apartment complex to see what's out there.
Apparently sometime during the summer there will be a cool little accessory you can buy for the game, Pokémon GO Plus, a wrist accessory shaped as a map pin in the Poké Ball style that will vibrate if there's a Pokémon or PokéStop near by. Rumors state that it'll only be around $35, which is a great price. I've signed up for Amazon email notifications for when it goes on sale.
If you find yourself bored this summer, and want to get some exercise, give it a try. You never know, you might even make some new friends along the way!