For months I've seen the infamous FabFitFun box show up on my instagram feed, adored by celebrities and "Real Housewives" alike. When I decided to cancel my Redhead Subscription box I decided to cave into FabFitFun since it was a seasonal offering, sending one box per season.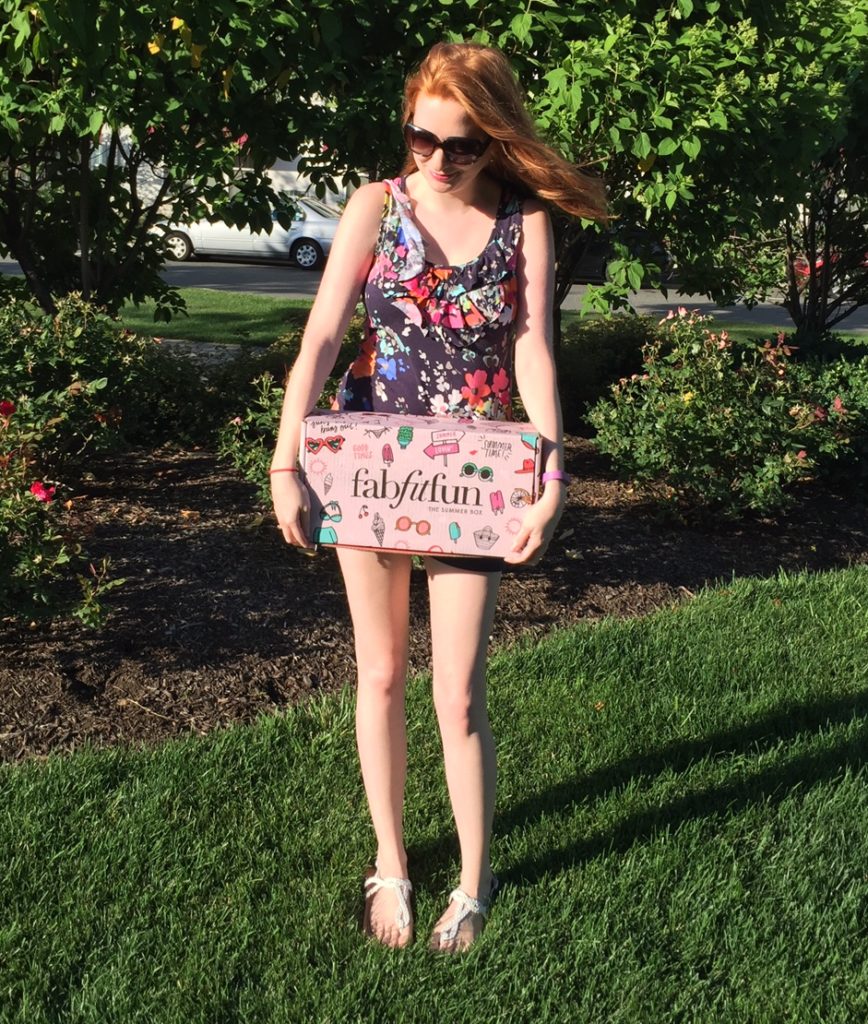 First off, let's talk about the box. It's beautiful and fun! The company chooses an artist to design each box, a neat touch to make this box stand out amongst all the packages. Inside you'll find a little magazine discussing each item and how to enjoy the season upon us.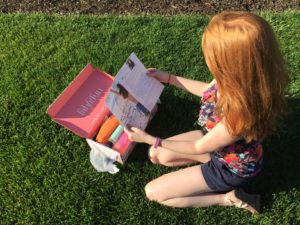 Now to the goodies!
First up we have the Trina Turk tote. The one I received is a bright summery orange with the statement "Vitamin Sun" printed across the front. It's super cute and roomy. Now I just need to book a beach vacation and take this tote along. Plus, it's great for carrying all of your new FabFitFun goodies.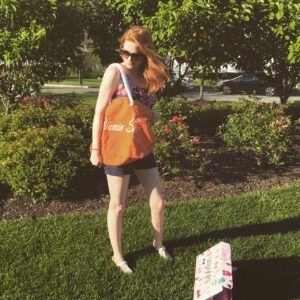 The next item was a Summer & Rose Yoga Towel. It's moisture wicking and comes with a fun mantra sewn into the bottom of the towel, mine says "dream big," something I always try to do.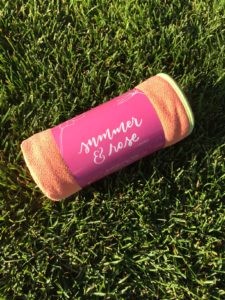 It wouldn't be summertime without a sweet and cool treat. Thanks to this box, I'll be able to create my own with Betchsicles Ice Pop Molds.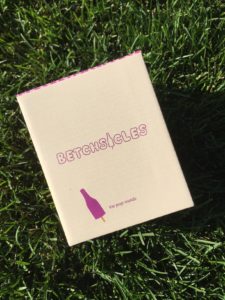 FabFitFun also offers some of their own creations in their boxes, and this time I received the FabFitFun Everyday Beach Waves Spray. I've always been fond of the beachy wave look, but I'm no hair expert and always give up on trying to make my hair look fancy or cool. However, I found this spray to be easy to use and it actually provides results!
Below you'll find me on a silly dinosaur with my first attempt at using the beach waves spray. My hair is typically straight and doesn't like to curl, so I'll take it for my first try!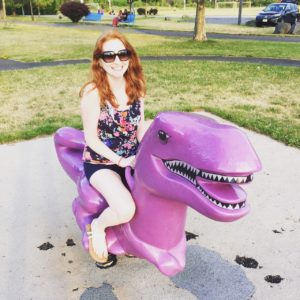 We can all use some skin therapy. This season's box has two products for keeping your skin healthy. First up we have the Osea Atmosphere Protection Cream. It's a lightweight moisturizer in a pretty glass bottle that is supposed to be good for keeping your skin hydrated and protected from everyday damage.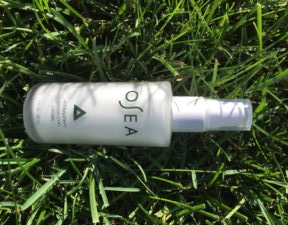 The other skin product is Stemulation Daily Micro Derm Scrub. This product is designed to renew and exfoliate your skin, leaving healthy smooth skin behind. Who can't use a good scrub, especially in the summer.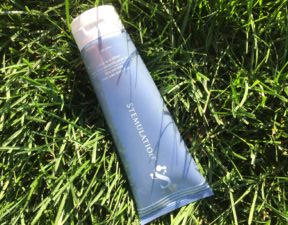 After using your new skin products, you'll want to make sure your lips are looking as vibrant as your hydrated face so FabFitFun added in the Passport to Beauty Gypset Luminous Lips gloss that comes infused with Vitamin E.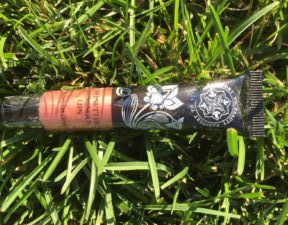 Finally, there were a few bonus items added in. Burt's Bees BB Cream (not in my shade), Compeed Blister Cushions (ugh I need these), and I received a $35 coupon to HelloFresh.com.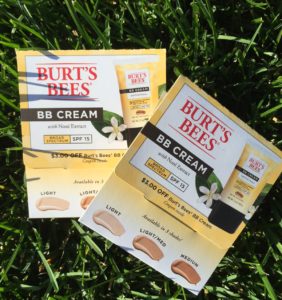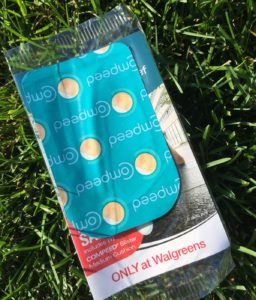 All in all, my box added up to a grand total of $228 worth of product; not bad at all! I can't wait to try everything out and for Fall to get here so I can see what comes next!