Everyone wants to visit the infamous Salem in the Fall, but if you're looking to beat the crowds and still enjoy New England in the Fall, consider visiting "off season" in November.
It's important to note that some businesses do take time off right after Halloween for a few days or a couple of weeks to take a breather after the rush that is Halloween season, but we found the second week of November (around the 8th) to be perfect timing!
If you're not needing to experience all the spooky Halloween specials, decor, and events, then November is the perfect time to explore the shops, streets, and main attractions that Salem has to offer.
We never had to wait in long lines to get in or to see anything. Most of the time we were able to walk right up and in. This was especially true of the Witch House. Usually, this place has hordes of people lined up to take a picture in front of the house, but when we went, there was only one other couple taking photos. Once they were done, I was able to snap a few pictures without being rushed.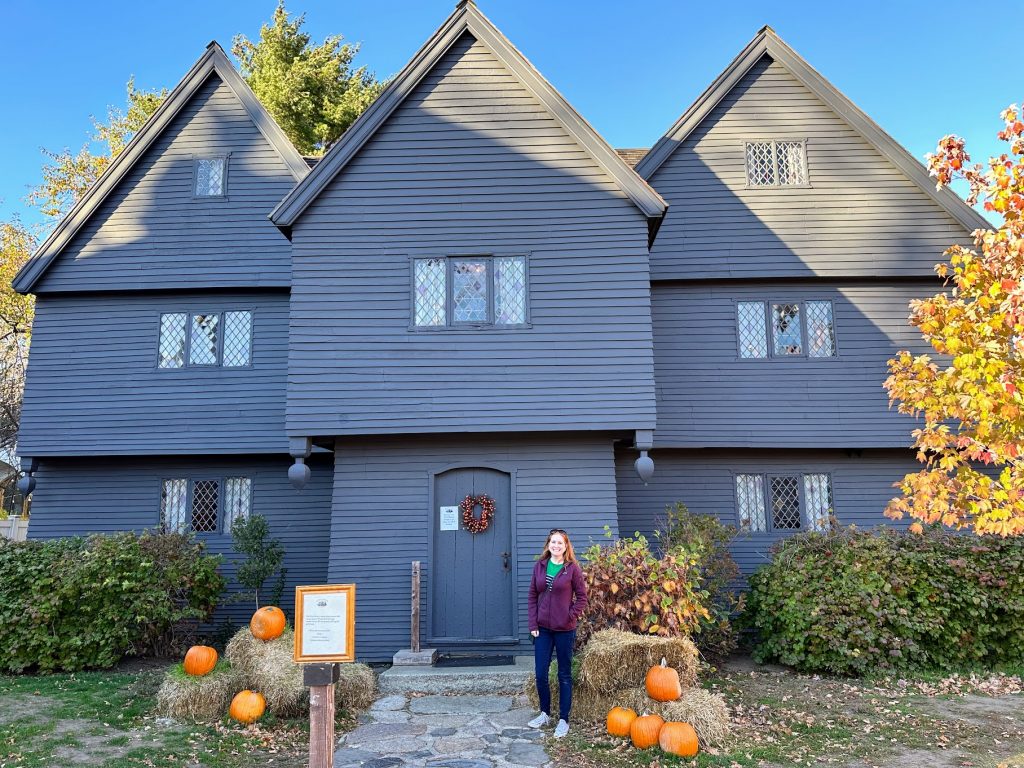 Initially, because the area by the house was so empty, I figured the house itself must be closed, but the trick is that you have to enter from the back of the house, which is a little hidden off the main street so many people probably didn't see the door at first. We were the only ones in the entrance when we arrived, no wait, and we were able to get in right away and explore the historic home.
One of our favorite attractions we visited was The Daniels House. It was one of the oldest still standing mansions in town, and is actually still lived in today by the family who owns it. You can also stay at the house, as it functions as a bed and breakfast too. Pretty cool! We enjoyed a wonderful and insightful tour here. It was just us and one other couple and our tour guide. One of the highlights of the tour was getting to have a mug of tea as you learn about the history of the home, the family, and the town. Our tour guide was absolutely fantastic, and was the best one we encountered during our trip.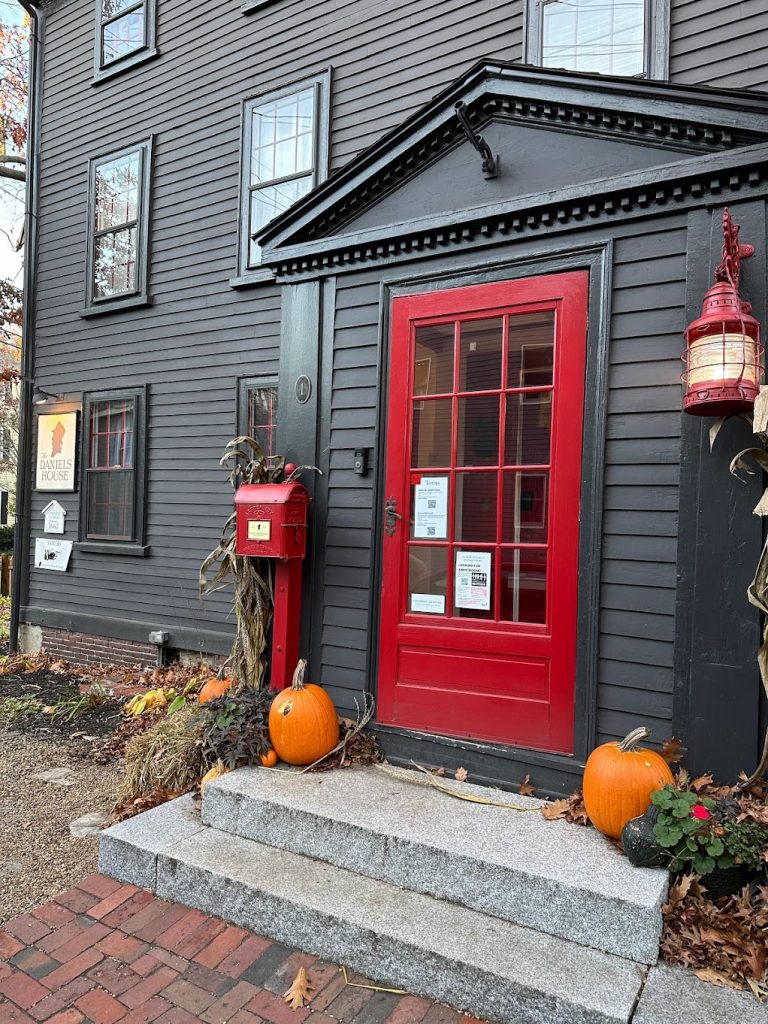 If you're a big Hocus Pocus fan like me, you'll definitely want to check out some of the sites and buildings from the movie. The Ropes Mansion and Garden wasn't open during this time of year, but you could walk around the outside and the gardens for free. It didn't seem like many people knew this house was in Hocus Pocus because I was able to walk right up the front door and pose without interruption. The gardens in November aren't looking their best due to the weather, but it was still fun to do a quick walkaround.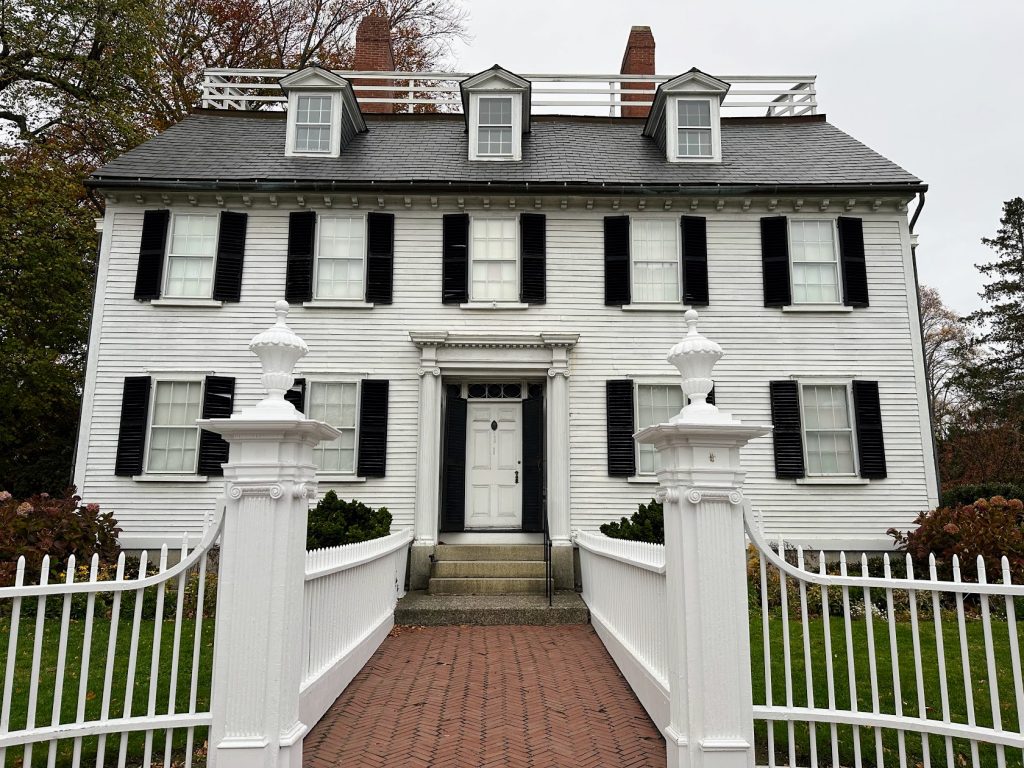 After checking out Alison's house, you might be inclined to drive by the main house from Hocus Pocus, where Max and Dani lived. It's important to note, the house is a private residence, and the people living there rightfully don't want you coming up to the house and disturbing them. The house is also surprisingly right on the waterfront in a quiet neighborhood, something you don't realize from the movie. If you must see it, consider just driving by or standing by the waterfront or sidewalk for a really quick picture.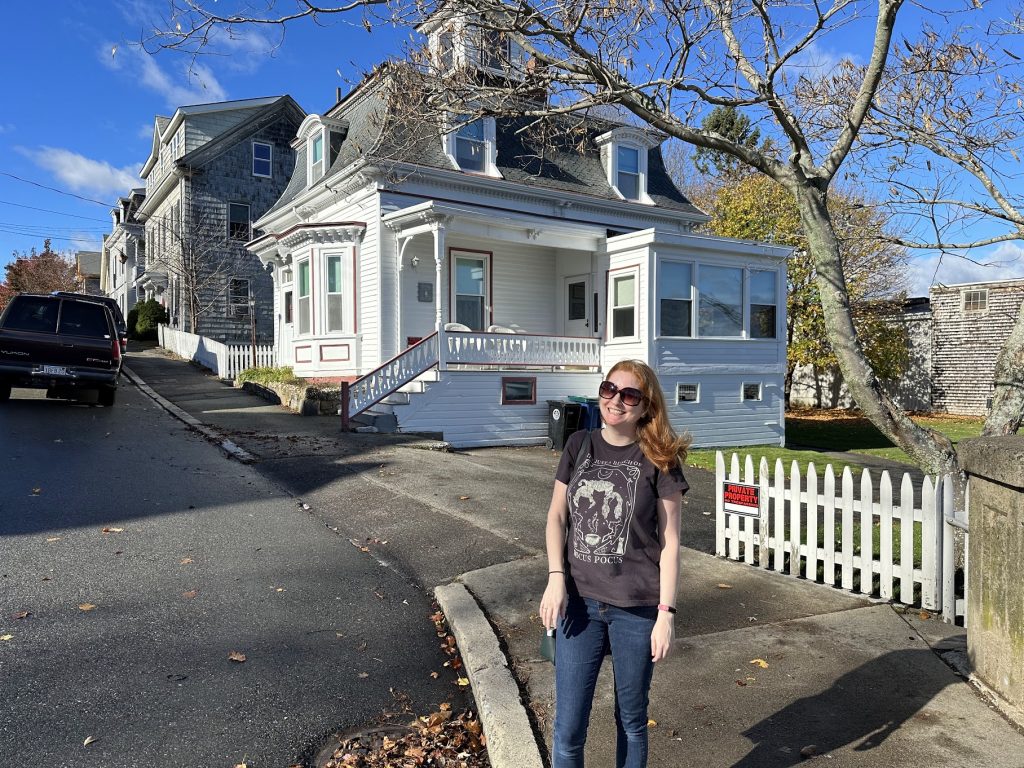 If you're looking for another tour of a historic building, or you're a fan of classic novels, you might want to consider seeing The House of the Seven Gables. The tour takes a while, and the buildings on the grounds are not well ventilated or air conditioned, so it can get a bit stuffy. When I went, (Nov 2022) masks were still required, which I was grateful for, but it did cause you to heat up more easily. Tours are pretty packed, and not as quiet or private as some of the others we took. Also worth noting, some of the "secret" spaces you visit are not for the claustrophobic, those with mobility issues, or people who are a bit bigger (think very tight spots). Everyone on our tour got through the "secret" spots of the house ok, but I'm not sure what would happen if you opted out. You might just need to wait outside during certain parts of the tour?
For those who are National Parks fans, which my boyfriend and I are, you might want to consider checking off Salem Maritime National Historic Site on your list of Parks, or getting your National Parks Passport stamped at the visitor center. Apparently, Salem is the first National Historic Site in the United States. As sites and parks go, I was disappointed. By the waterfront, there's a number of old buildings from when Salem was the busiest sea port around, but you can't actually go into any of them. Not sure if this is a yearly thing or an off-season thing, but it was disappointing.
We wanted to check out the replica of the Friendship of Salem, an old merchant boat, but they were repainting it during our visit, so we couldn't go on it. You can walk along the pier by the boat, which was completely empty, and get up close to a small lighthouse at the water's edge. A cute spot for a quick photo.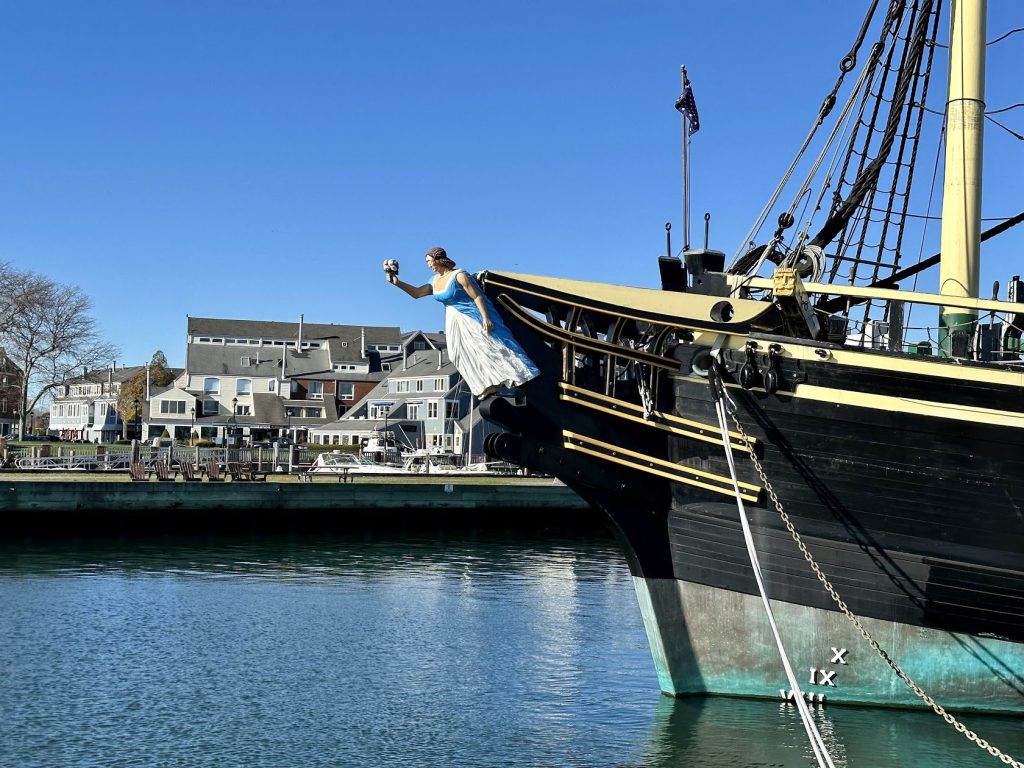 The main "building" for the National Historic Site is the old armory across town, the Salem Armory Visitor Center. It's a pretty decent visitor center, but not super exciting. We looked at a few of the displays, checked out the gift shop section, used the bathroom, and stamped our passport and called it a day.
If you're looking for a great quality gift shop, look no further than the gift shop of the Salem Witch Museum. You can enter it from the street without going through the "museum" if you'd like. The shop had a lot of great souvenirs from traditional Salem witchy stuff, to books, Hocus Pocus items, Harry Potter gifts, clothing, jewelry, and more! This is not your traditional cheap souvenir store.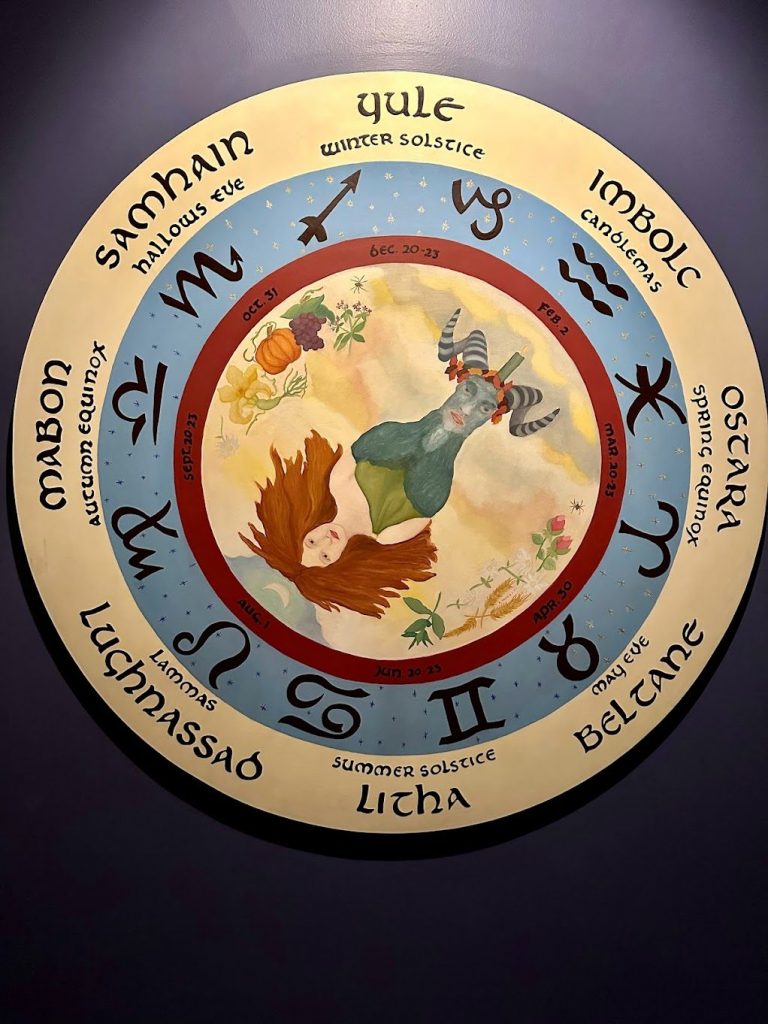 A lot of people have strong opinions on the Salem Witch Museum itself, and if it's worth it or not. We did end up going in, and bought tickets right on our phone. It's a popular attraction, even off season, but there was a lot of availability the day of. The displays could use some updating and the audio some level tweaking, but it's a good storytelling spot if you want to learn a bit more while sitting down for most of the time. Do not expect a traditional museum that you walk around and see displays in.
While on the topics of museums, the Peabody Essex Museum is famous and well regarded. We stopped by, even though I'm not the biggest museum fan, and spent a couple hours exploring. They have some interesting displays of nautical artifacts, Asian art, a small section about the Witch Trials, and the Yin Yu Tang house.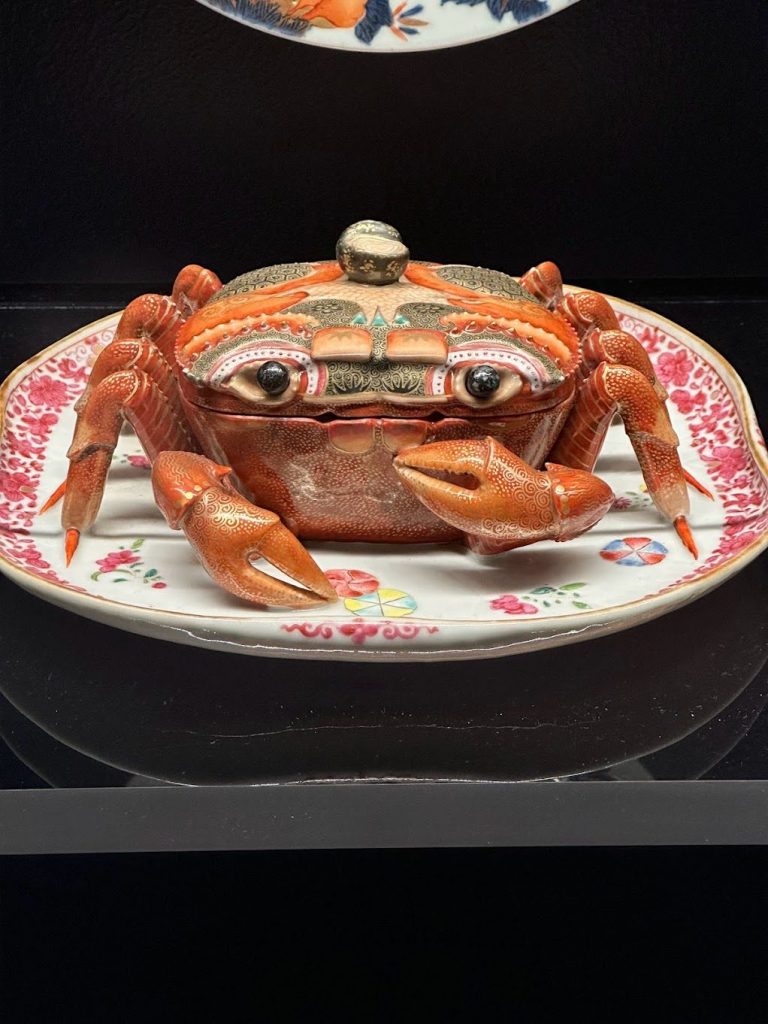 If you have a sweet tooth, check out the oldest candy shop in the US, Ye Olde Pepper Companie. They've been open since 1806! It's a short walk from the waterfront, Daniels House, or The House of Seven Gables. It's a tiny shop, but worth a visit. How many people can say they've been to the oldest candy shop?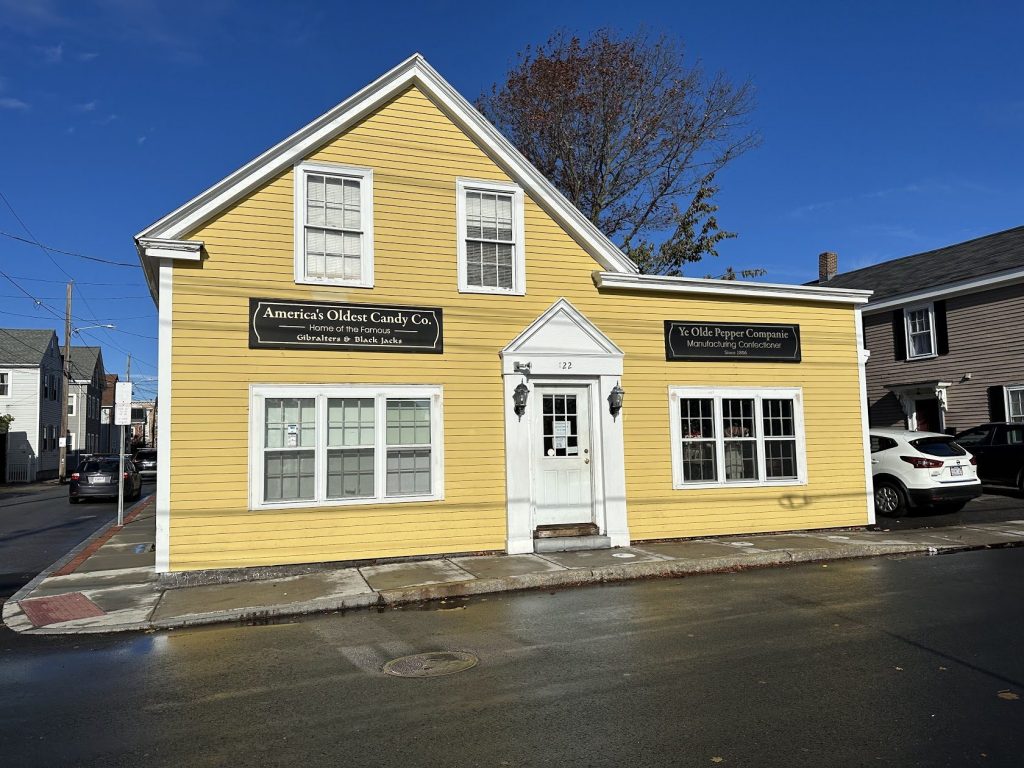 Finally, round out your off-season visit with a night tour around town. There's a number to choose from, depending on interests. Expect to do a couple hours of walking, regardless of rain! We did the Bewitched After Dark tour, and had fun. I don't know if we learned a whole lot of new things, but Sarah was a great storyteller.
Overall, if you're looking to visit Salem, consider going during the less crowded months of the year. We were able to walk to all the main attractions without issue or crowds, and do just about everything there is to see and do. November is a great time to visit with decent weather, cheaper prices, and more availability of attractions and no lines!