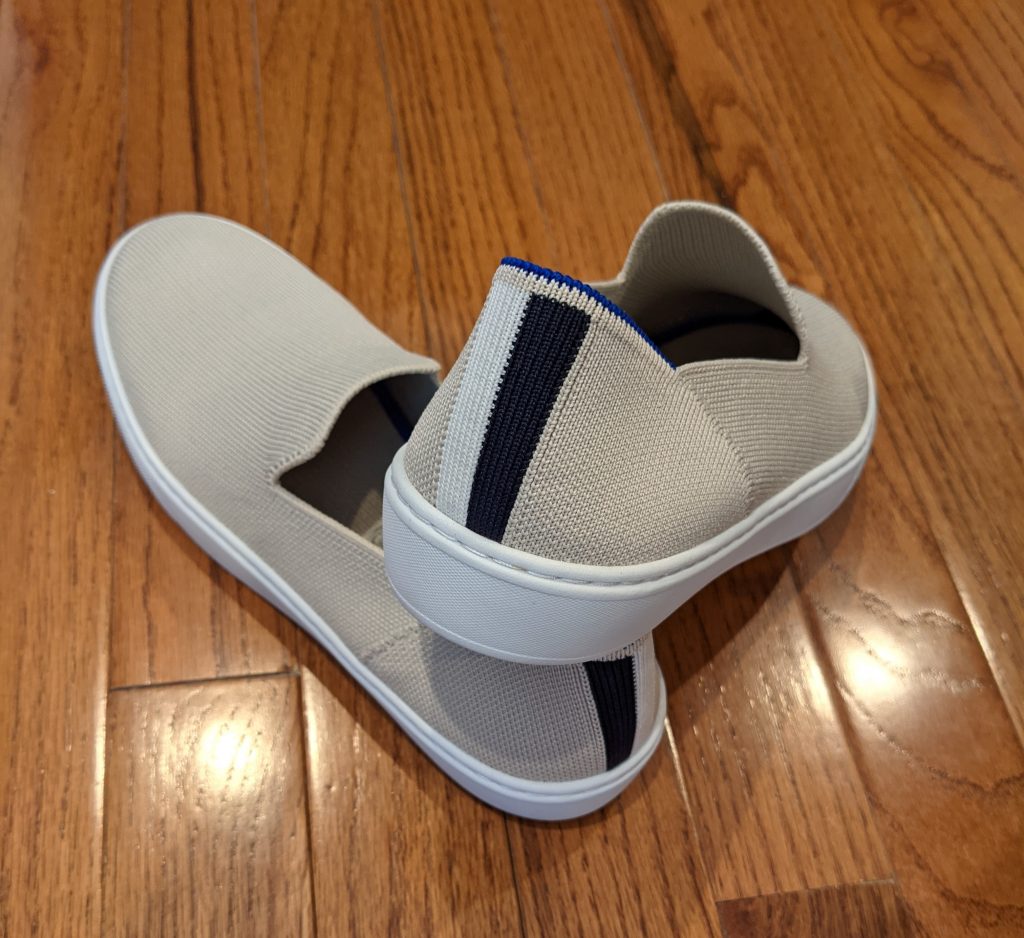 I've been a fan of Rothy's for a few years now, having purchased a few different colors of their Point shoe, and enjoying the fact that the shoes were washable and made of recyclable products. I was recently looking for a neutral sneaker and recalled seeing Rothy's advertise about "The Sneaker" shoe for a while, so I figured let's give it a try.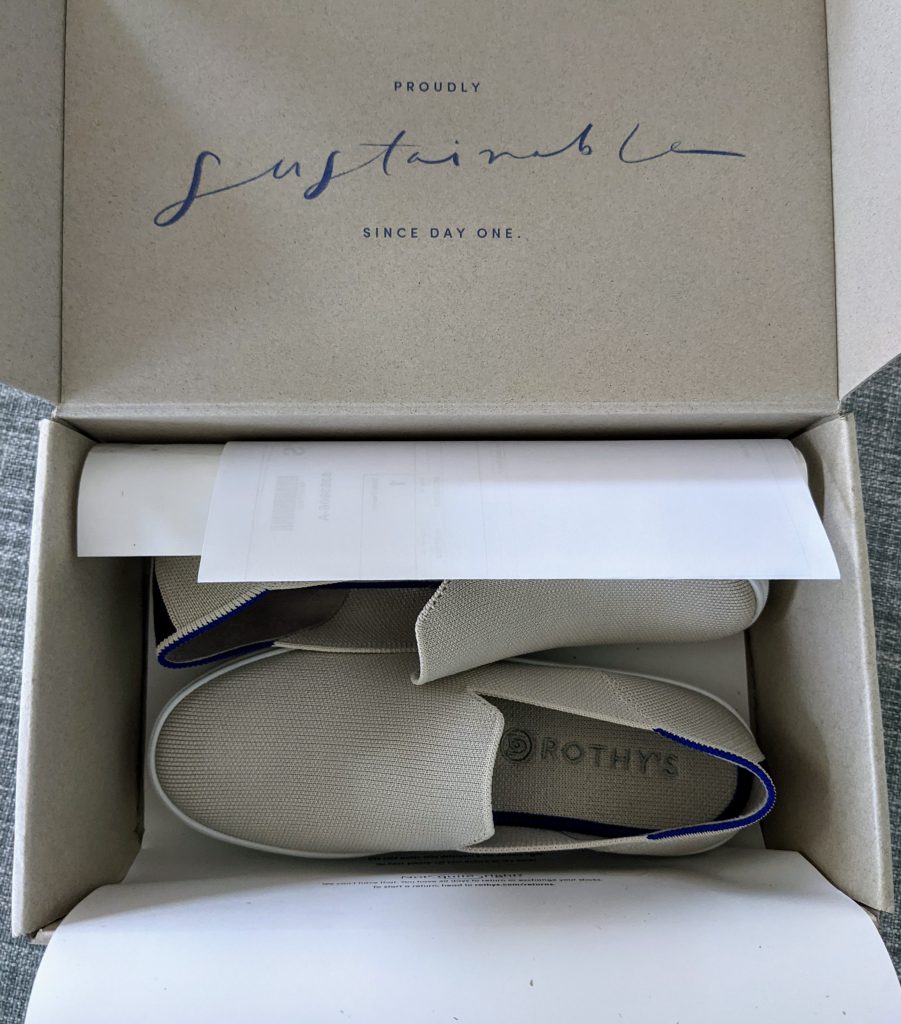 I bought The Sneaker in the Sand color, liking that it was a nice light neutral color that I felt I could wear with most things in my wardrobe. The size I went with was my usual shoe size (7), as the site said this shoe fits true to size, unlike some of their other options that they recommend sizing up a bit in.
At first try on, I wasn't sure I was going to be a fan of the shoes. The material rubbed a bit on the upper part of my foot, and I couldn't tell if I should wear socks, no-show socks, or nothing at all when donning these neutral kicks. I figured there's no better way to figure it out then to try all three combos and see what looked and worked best for me.
Since at first I wasn't sure I liked the feeling bare footed, I slipped into the shoes with my normal fun patterned Pusheen socks. This seemed to feel better, but eventually I determined normal socks were a little too thick for these snug shoes and opted to give no-show socks a try.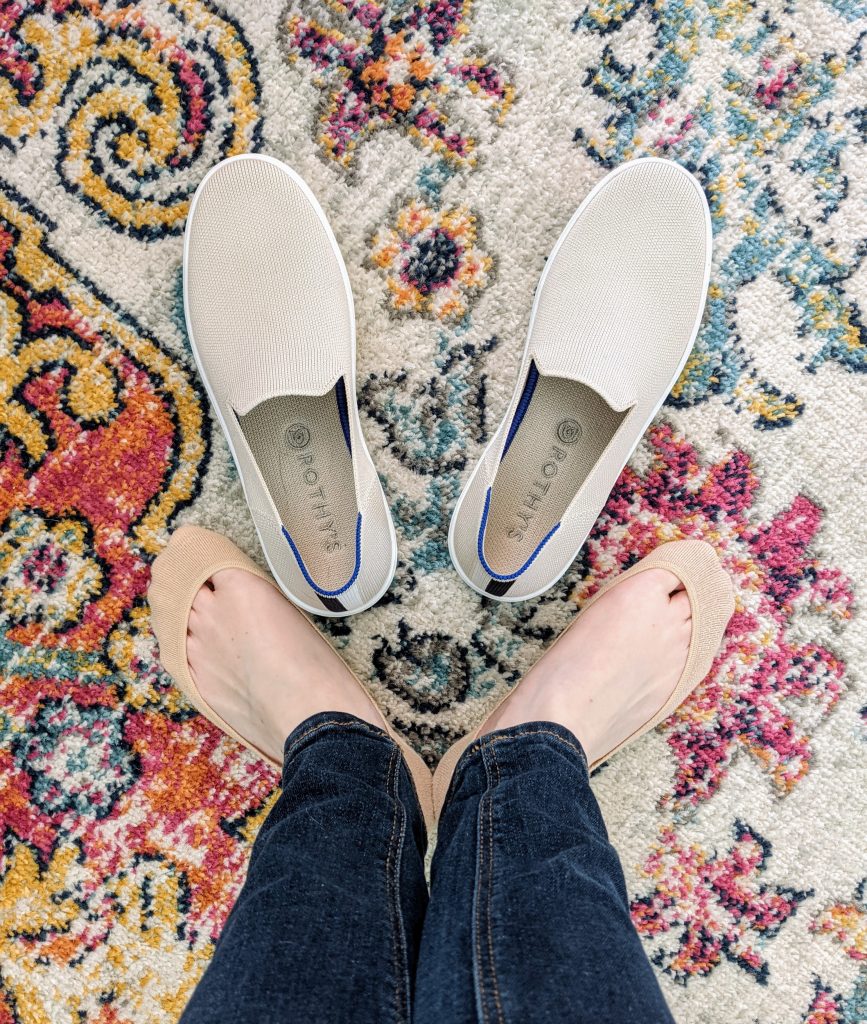 Everything seemed ok enough, so out the door and to the nature walk outside my front door I went! A few minutes in I felt that the no-show sock was biting into my heel a bit, rubbing with the back of the shoe. It didn't feel great, and I was worried I was going to get a blister, but thankfully I didn't. After breaking these kicks in for a day, I decided to give the no socks try again, and it was a success!
It seemed these shoes and my feet just needed to break things into together for a day or so, stretching out the sides a bit with my socks previously, and everything started to feel pretty comfortable. I've been wearing the Rothy's sneaker exclusively for about 2 weeks now, testing them out in various scenarios, walking the nature path in the heat, walking through home depot, doing a grocery run, driving, etc.
After my 2 week test drive, I'd say these shoes are a winner. They are lightweight, a cute color with a pop of fun on the back heel, and they don't require much breaking in. I've also found they are easy to wear and look good with just about anything, from jeans and leggings, to dresses and rompers you can make the look work.
I was hesitant to try a slip on sneaker style like this, since I don't tend to wear slip ons, worrying that my skinny heels will slip right out, but I haven't had any slippage issues with these shoes. If you're like me and have trouble keeping slip on shoes on your heels and ankles, these just might work for you too!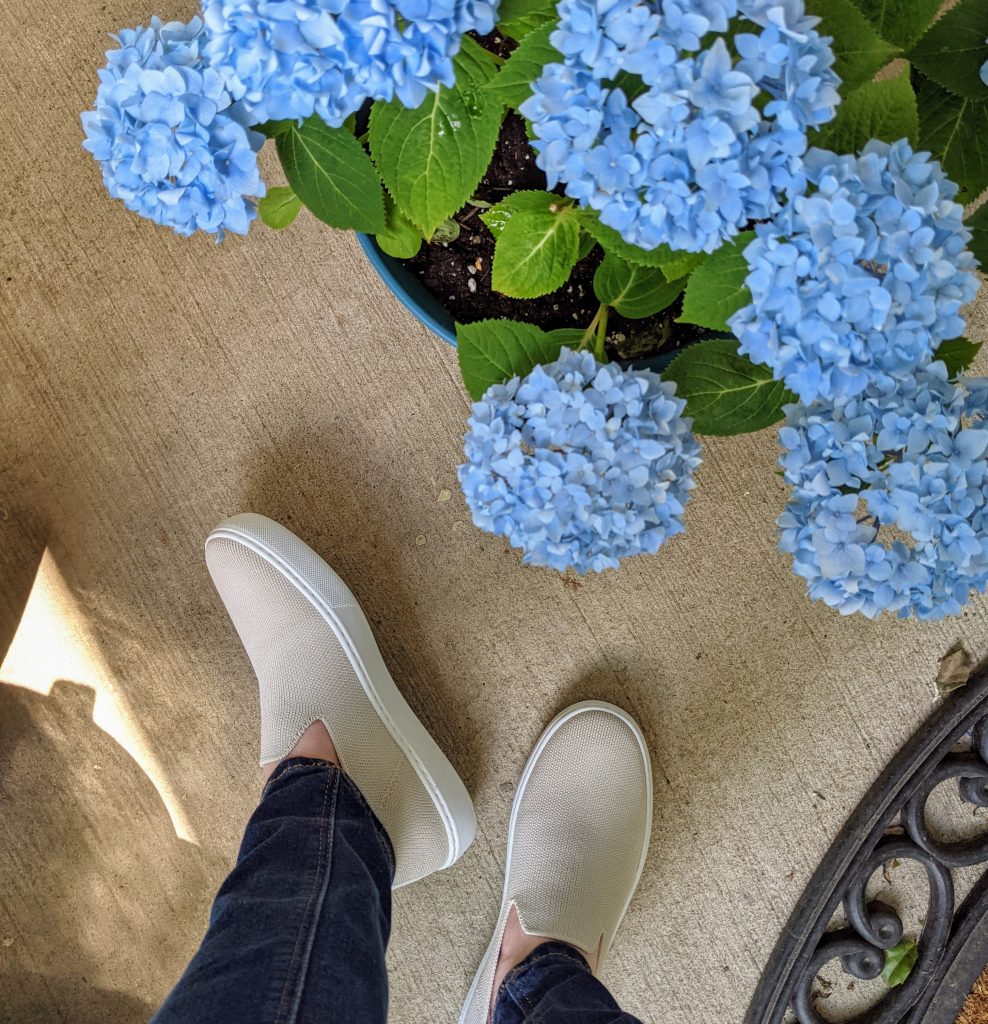 Want to give Rothy's a try? Use my code for $20 off your first purchase!
Next up, I'm going to be trying out The Wrap Sandal from the company. It's getting hot here on the East Coast and I've already brought out my shorts, so it's time to bring out the sandals.