It's been a few months since I signed up for Loft's clothing rental service, Infinitely Loft, so I figured it's time to give you an update on what's been going down and how I've found the service.
My 5th month using Infinitely Loft is coming to a quick close. As I look back on my inbox, it looks like I've received roughly 14 boxes, with one set to ship out to me this week.
I have to say, I've enjoyed the service, and found it to be a great value. Most boxes have been a hit. There was maybe only 2-3 boxes that had items that weren't great for the current season or some items weren't as I had hoped (i.e. strange pair of leggings that felt and rolled up more like panty hose).
It took me a while to realize that if I didn't want non-seasonally appropriate articles of clothing from my "closet" I had to use the "Hold" feature that's hidden via a drop down for each item in your closet. Hold apparently means I want this, but not right now. Now I know 🙂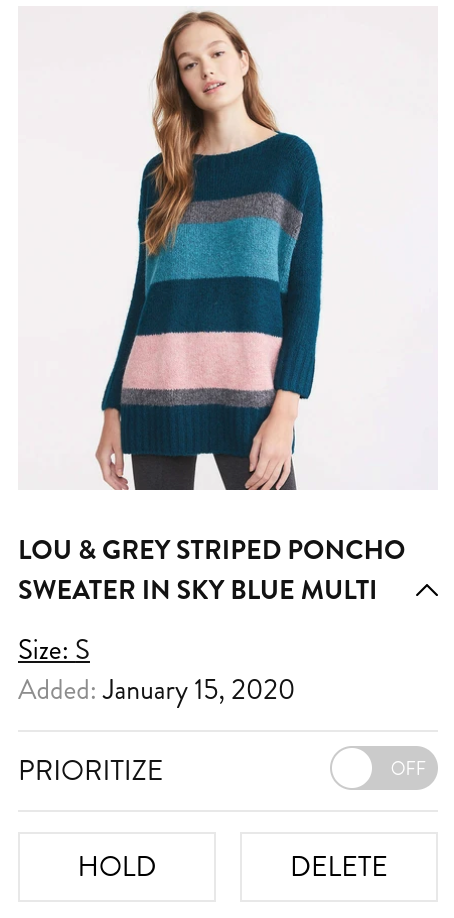 My latest box was full of long sleeved tops and sweaters perfect for a New York/New Jersey winter. I almost thought about keeping the fox sweater, but figured I'd hold out for something more must have in a future box. For those wondering, I've bought around 4 items total from previous boxes. If you decide to purchase something, you get a really great discount of at least 50% off the retail price, making snagging up a few items hard to pass up on. Below you can see my latest rental of cozy tops.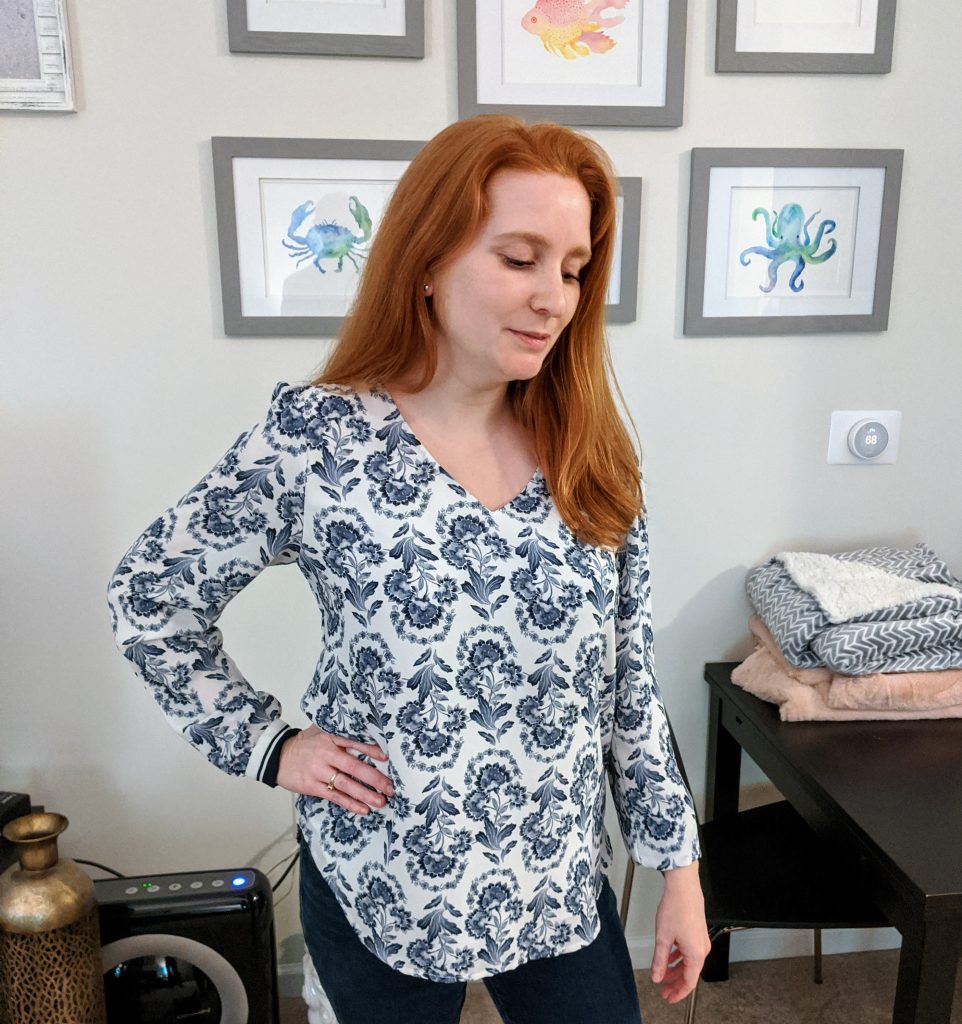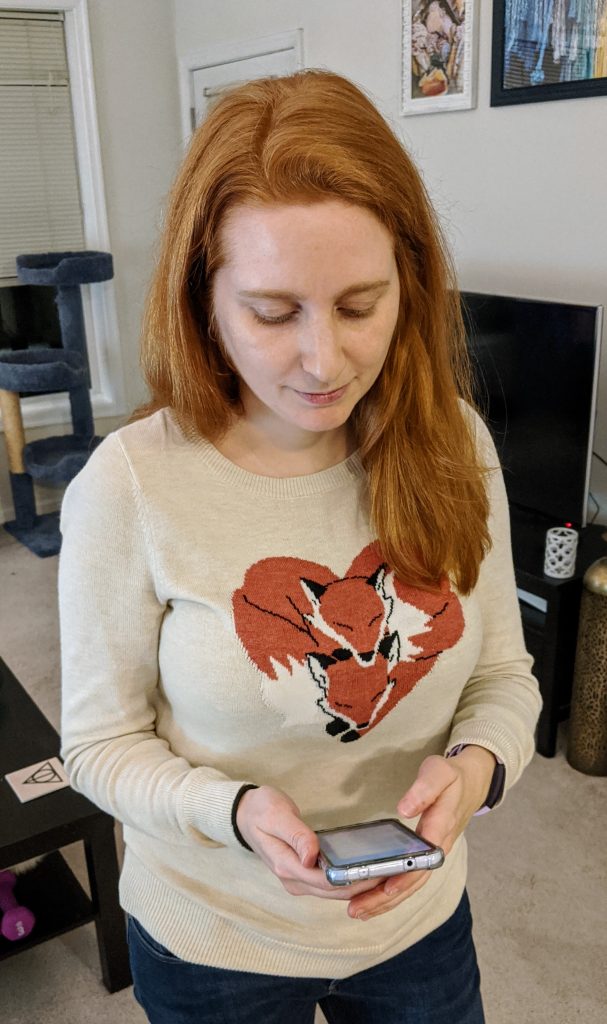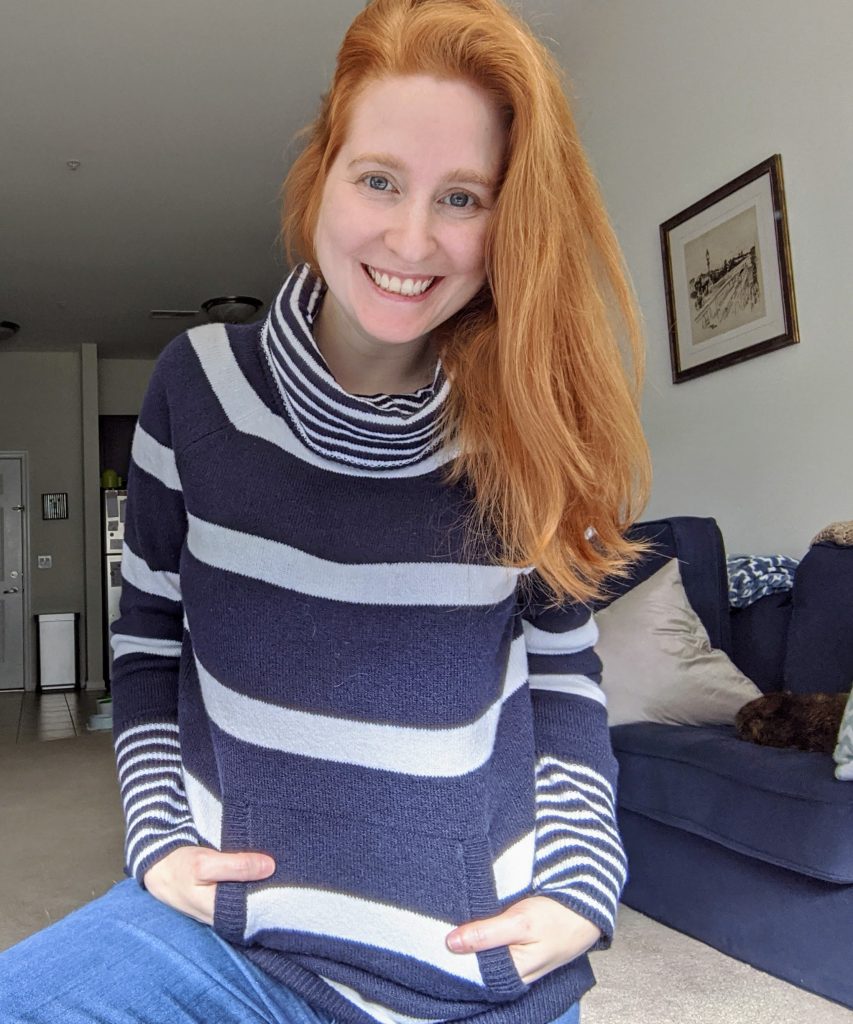 I've been favoriting some tops that must be super popular (animal print galore) because I haven't received any of the ones I was really dying for. We'll see if any of them show up, but I expect that if something is super popular in stores, Infinitely Loft likely has less to rent out, but that's just a theory. However, I've been happy with 95% of the pieces I have received, so it's not a major issue for me yet.
Getting dressed each week and figuring out what's available to wear has certainly become a lot easier with Infinitely Loft. If I like all 3 pieces I've gotten for a particular week, I'm going to have an easy work week of outfits, which is super cool. It's definitely taken away a lot of effort to decide what to throw on, what haven't I worn too recently, etc.
For me, the sweet spot of getting boxes when I want them, aka the start of a week, is to return my previous box around Thursday. This usually, but not always, ensures I'll get my box Saturday-Monday. My past couple of boxes due to travel and holidays have arrived at the end of the week, which is ok, but I'd prefer to use my rentals for work days than weekend days.
I'm looking forward to keeping up with my rental subscription, with no plans to cancel in the foreseeable future. It's made my life easier and it's always fun to see what's coming next. I'm personally excited to see what Spring fashion starts popping up in the next few weeks.
Happy renting!
Want to give it a try, and get $20 off your first box? Sign up here!