Do you like trying treats from around the world? Well, now you can sample flavors from all over the world without having to buy a plane ticket all thanks to SnackCrate.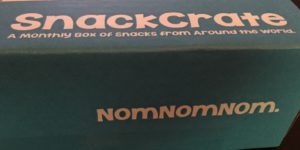 Who doesn't love a good snack? My boyfriend's brother gifted him with a subscription to SnackCrate for his birthday. SnackCrate is a subscription box service sending snacks from all over the world to your front door. The neat thing is that every box features a different country.
We were both a bit hesitant to open the first box since we're not super adventurous eaters, but to our surprise his first box featured our neighbor, Canada! One great touch is the little card they add which features fun facts about the country your box features.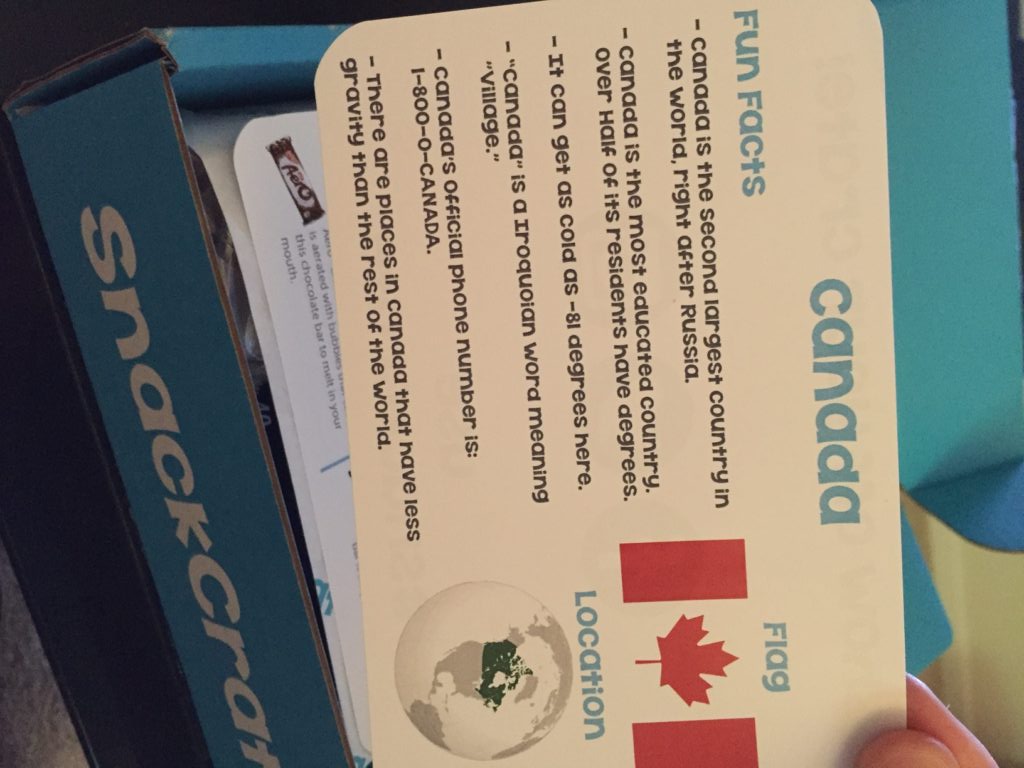 Along with the country fact card, you'll find a list of potential snacks you may have received and a little tidbit about the snack – no blind snacking here!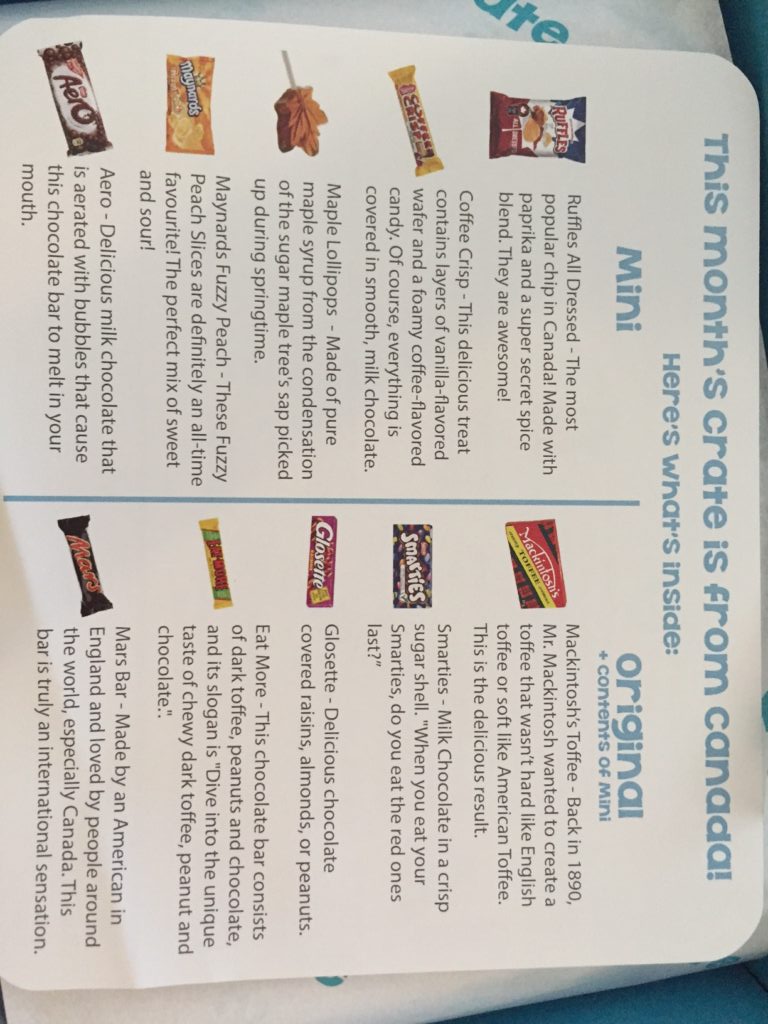 Time for a peek inside!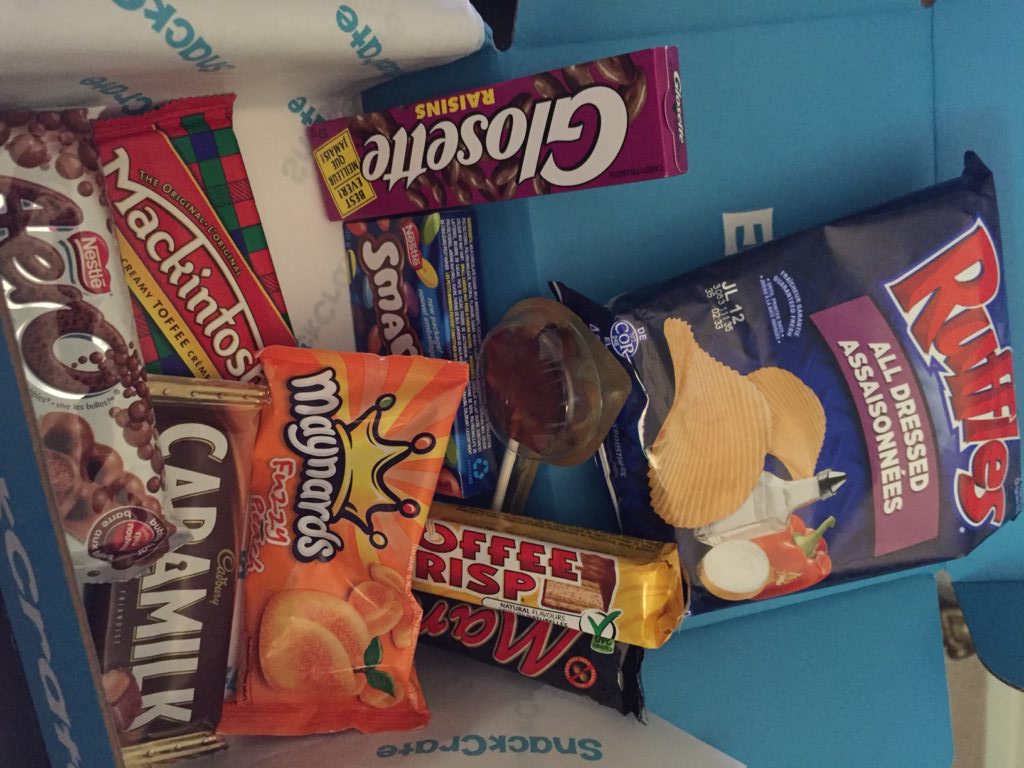 We haven't actually snacked on anything yet, it's been a busy work week, but we're looking forward to sampling the treats. Can't wait to see what country my boyfriend gets next!
Happy snacking!