Who doesn't love a vacation? This past weekend my boyfriend surprised me with a trip down to Sunset Key, a private island off of Key West owned by Starwood Hotels and private residents.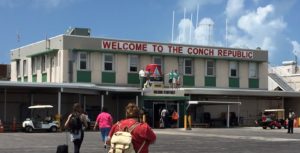 The resort, the only one on the island, is called Sunset Key Cottages. The only other people on the island are private home owners. The island is only accessible by shuttle boat to those staying on the island or visiting the restaurant. How cool is that? The boat runs very frequently, every 30 minutes (on the :15 and :45 mark from the docks in Key West, and at the top of every hour and half hour on Sunset Key). One thing I really appreciated about the boat was how timely it was. They arrived and left exactly on time. For someone used to commuting in NYC and NJ this was quite the treat 🙂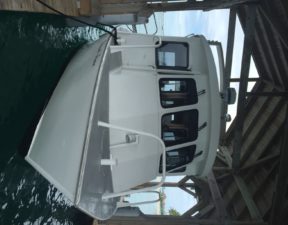 While the resort is associated with Westin, who has a traditional hotel on Key West, you check in on Sunset Key itself. From there, the concierge personally walks you to your cottage and gives you the resort rundown (boat schedule, breakfast information, pool and beach info, etc). Each cottage is given a super cute name. Our cottage was called "Easy Dreams," which is a little ironic considering some of our morning experiences, but I'll get into that later. The cottage has 2 bedrooms (1 with a king bed, the other with two double beds), 3 bathrooms, a lovely living room/dining area, functional kitchen minus an oven, and a beautiful wrap around porch with rocking chairs. Outside there were also two shower heads on the cottage for rinsing off after a day at the beach or in the pool.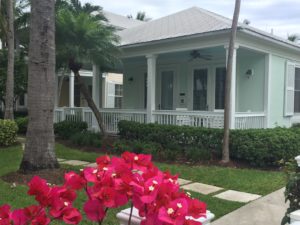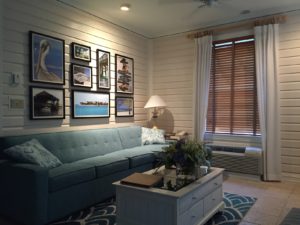 The resort is beautiful, peaceful, and comes with some awesome amenities. One of my favorite touches was that every morning each cottage would receive a breakfast basket on their porch. Included in your basket were muffins, croissants, butter/jam, and a couple pieces of fruit. It was so magical opening the door every morning to find a cute basket full of goodies (all included in your stay).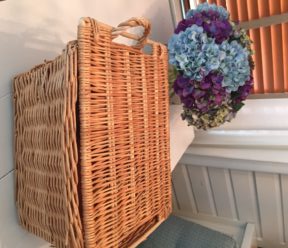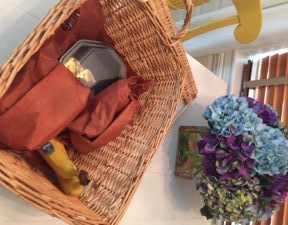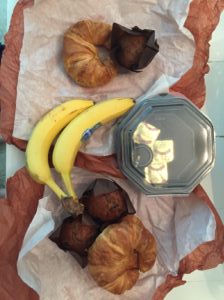 Each morning the quantity varied. One morning we received 2 muffins, 3 croissants, and two pieces of fruit…a lot of food for two people. Other mornings we received smaller amounts of baked goods. Most mornings we couldn't tell what type of muffins we received and there was no note saying what you received. On our second to last morning one of the muffins was blueberry, which is what I was craving the whole time. It was absolutely delicious. I only wish we could have requested what we wanted.
Onto the water! The pool was quite nice with an accessible gradual slope, and optional ladders in the deeper ends. There's also a hot tub or two around the pool area that you can check out as well. You'll also find a bar that serves food at the pool. We didn't eat anything there, but probably would have if we could have eaten off the kids menu 🙂  (disclaimer: we didn't ask if it was allowed or not).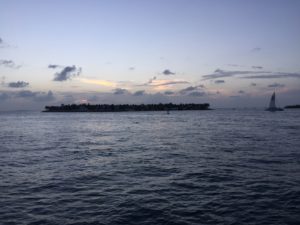 Sunset Key also has a beach available to guests. Apparently vacationers staying in the Westin on Key West are able to use the beach, but I think I only saw one couple take advantage of that the 4 days we were there. The beach itself is small, and at the water's edge there are a ton of little pebbles and rocks that make it a bit painful to get into the water, but after a few feet things smooth out and you can walk on some patches of sand or some larger non painful rocks in the water.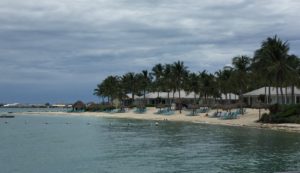 Two of my favorite things about the beach were that there were minimal waves and the water was the perfect temperature. The only time the beach had any waves was when speed boats or jet skis would pass nearby. I hate waves, so this beach worked out nicely for me. In regards to the temperature of the water, it wasn't cold at all. I would say it was more refreshing than anything, something that was very welcome with the high humidity on the island.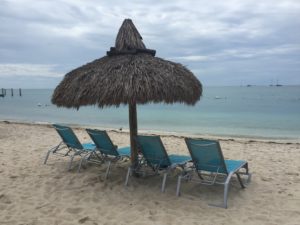 Sunset Key Pros:
Limited amount of  people around – for the most part the only people on the island were cottage guests
Breakfast baskets – too cute for words
Spacious cottages
Rocking chairs on cottage porches – perfect for reading (and there are ceiling fans on the porch to keep you cool!)
Little treats being left every night after turn down. The first night there were chocolates left by the bedside. We also received Key Lime cookies. However, the coolest treat left was two little boxes of Cupcake Sushi. What's Cupcake Sushi you ask? Cute bite sized bits of cake (cupcake) surrounded by buttercream frosting, dunked in dark chocolate and decorated with chocolate pearls to look like a little piece of sushi. Delicious!!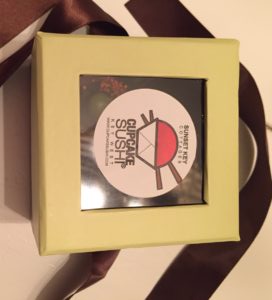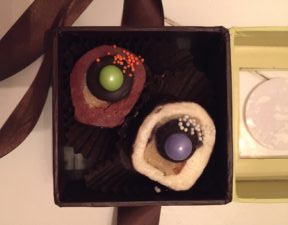 Sunset Key Cons:
Sometimes the maintenance starts too early – when we're on a vacation we sometimes want to sleep in, which wasn't always a luxury available to us this trip due to being up against the maintenance buildings. We also had the unfortunate experience of having a landscaper decide to dig around the foundation of our cottage our first morning to plant several bushes. I don't know if he didn't get the memo that a) it was early and b) that someone was staying in the cottage. The Cottage "Easy Dreams" didn't always make it so easy to dream 🙂
Not many food options – the resort offers a restaurant but none of the options were super appealing or exciting for us (we're not into fancy food). Next time I might try ordering kids menu items from room service.
Conclusion:
Sunset Keys is an amazing place. I hope I get a chance to go again. Definitely a place I would recommend if you want to check out Key West but want to avoid being around the whole party scene 24/7.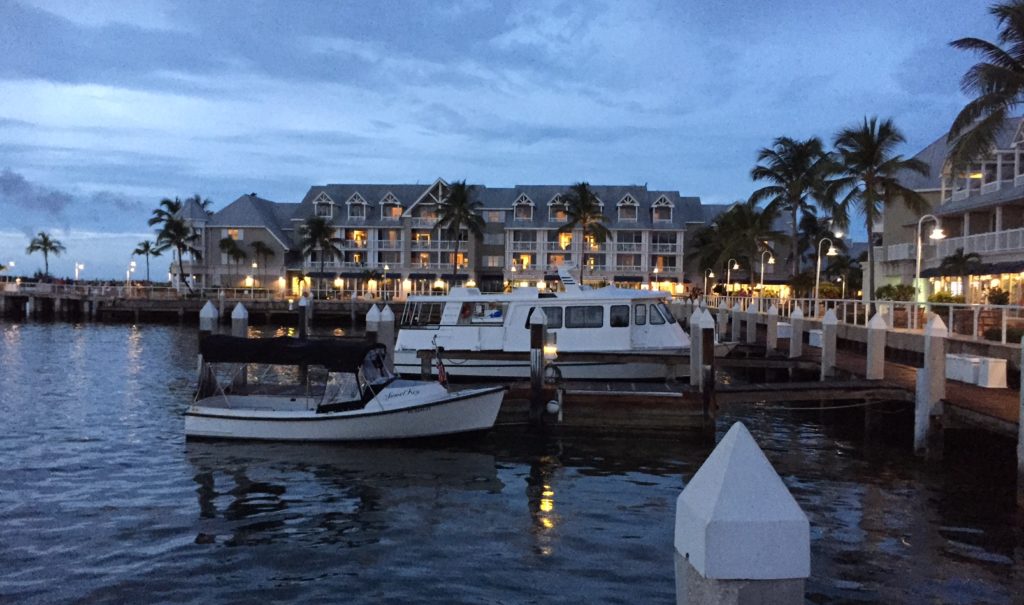 Key West Recommendations:
Favorite Bar for Food: Island Dogs
What to order: Bar Pizza – perfect size to fill you up, super cheesy and delicious. I got pepperoni!
Tour: Ghosts and Gravestones
Summary: Fun evening tour that takes you around in a "spooky" trolley. You'll get to see interesting historic buildings and learn about their history, and hop off at two stops (a fort and a museum). It's not scary (unless you disrespect Robert), but is super informative, fun, and something different to try.
Fish and Chips Recommendation: Red Fish Blue Fish
Summary: For me beach towns = fish and chips, but it's a hard dish to come by in Key West. Red Fish Blue Fish is a great spot to chow down on traditional fish and chips. Plus, they had quick service, an air conditioned dining room (there's also an outside patio area), and tasty food.