For the past year I've been following Blogilates and her calendars off and on. Work travel has always caused me to stop my Blogilates practice, but I'm gearing up for a pilates workout challenge this month and want you to join me!
First things first:
What is Blogilates? 
A movement, a blog, a fun spirited pilates community created by Cassey Ho. Cassey created a new type of workout called POP Pilates which is a fun, high energy pilates workout set to pop songs and beats.
How can I get started?
If you're a beginner, which is how I started out, check out her beginner calendar which references videos on her Youtube channel. If you're not a beginner in the world of Pilates, try out her August calendar for planned workouts for each day of the week!
What's the challenge?
Cassey has created a challenge for the month of August called Adore the Core (search for #adorethecore and blogilates on Instagram). Each day you'll have one stretch or pilates move to complete. Check out Cassey's Instagram post below.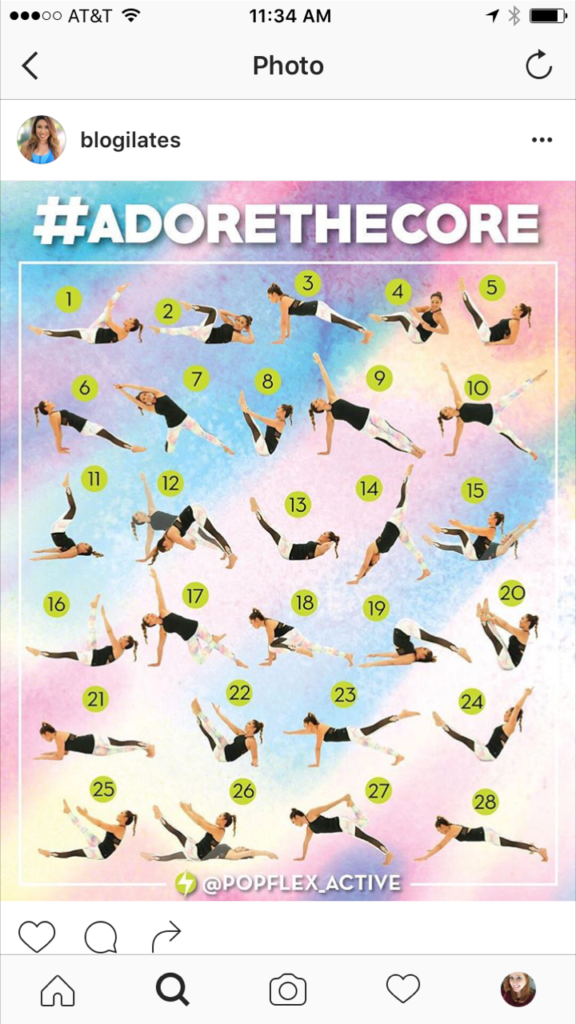 I'll be posting on my non-personal Instagram account as not to spam my friends. Feel free to follow my journey there and tag my account!