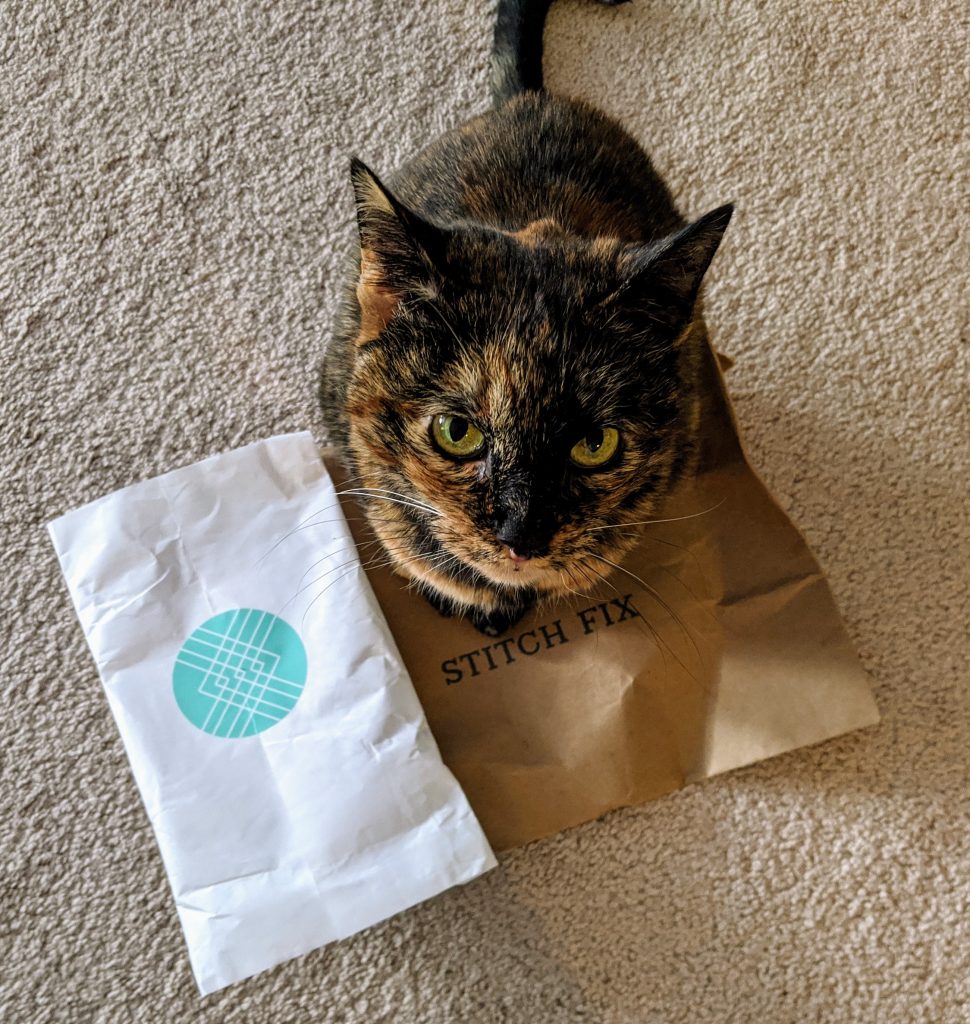 Not too long ago, Stitch Fix introduced a new feature in their app and site called "Shop Your Looks." It seemed really intriguing, you can finally order pieces without getting a whole fix, which could be a huge toss up.
Their first launch was around completing your looks you already had. I wasn't really interested in that feature, since I was looking for brand new looks and pieces, rather than something to dress up or down my current dresses or tops. So when I saw the new tab that allowed you to shop unique looks pulled for you based on your style quizzes, and past purchases, I figured it was worth giving a shot.
I'm still disappointed to see it's not advertising any rompers to me, but I did notice a couple of items that stood out. One of the items that caught my eye was a cute flowy faux wrap dress. As you've heard me say before, there's nothing more universally flattering than a wrap dress. It's perfect for all shapes and sizes, and really flatters your body shape. I made the selection via the app, and within a couple of days it arrived at my door step.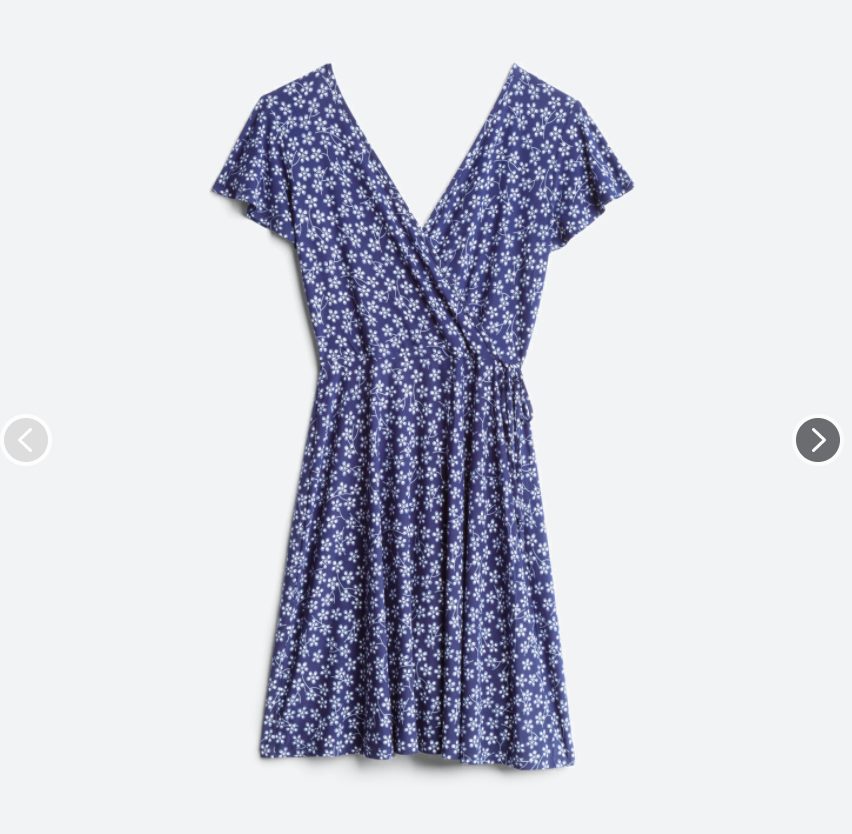 When I pulled it out of the bag, I immediately loved everything about it, from the fabric, to the print, to the color. The blue is gorgeous and the pattern is fun and bright. I also really love how soft, flowy, and comfortable this dress feels. It's simply an effortless choice. I noticed when I checked the app again they had some other colors in the same dress, but they weren't my style, but if they create other colors, I might just have to splurge one day!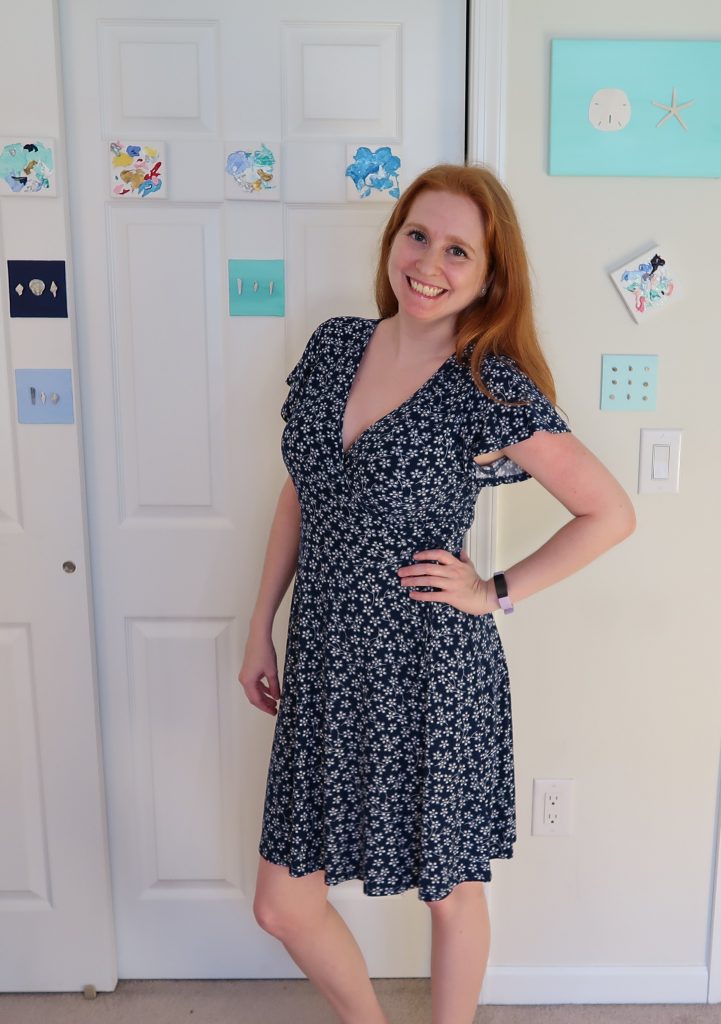 The last item I was looking for, just for the heck of it, was to see what kind of shorts were available to me. My last fix did have some nice dark jean shorts, but they did have distressing, which I didn't want. So when I found a great dark pair, I wondered why my stylist hadn't picked them out for me? I'm thinking they were in limited quality because I can't find them in the "Buy it again" section like I can for the dress I purchased.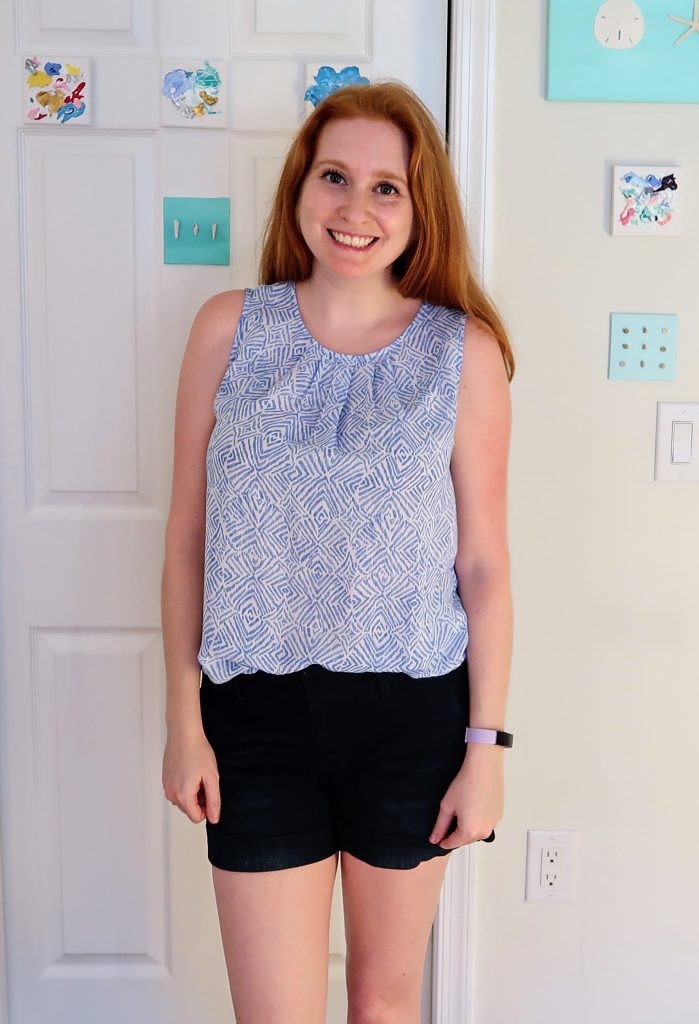 The shorts are very dark, cute, and fit well. A perfect staple for my quarantine summer I suppose 🙂
Feedback about the experience: I don't like how you can't check out and purchase more than one item at a time. You literally have to make individual purchases, which means different shipments being sent your way. It doesn't seem like the most efficient, and Stitch Fix probably missed out on a few extra bucks from me since I wasn't feeling like going back in the app and purchasing that second dress I had my eye on since I couldn't add it to a cart and checkout with the other item I wanted. Maybe they'll fix this in a future update?
In the end, it was a neat experience. I appreciate being able to buy individual pieces now that suit my needs or peek my interests.
Stitch Fix referral code here.