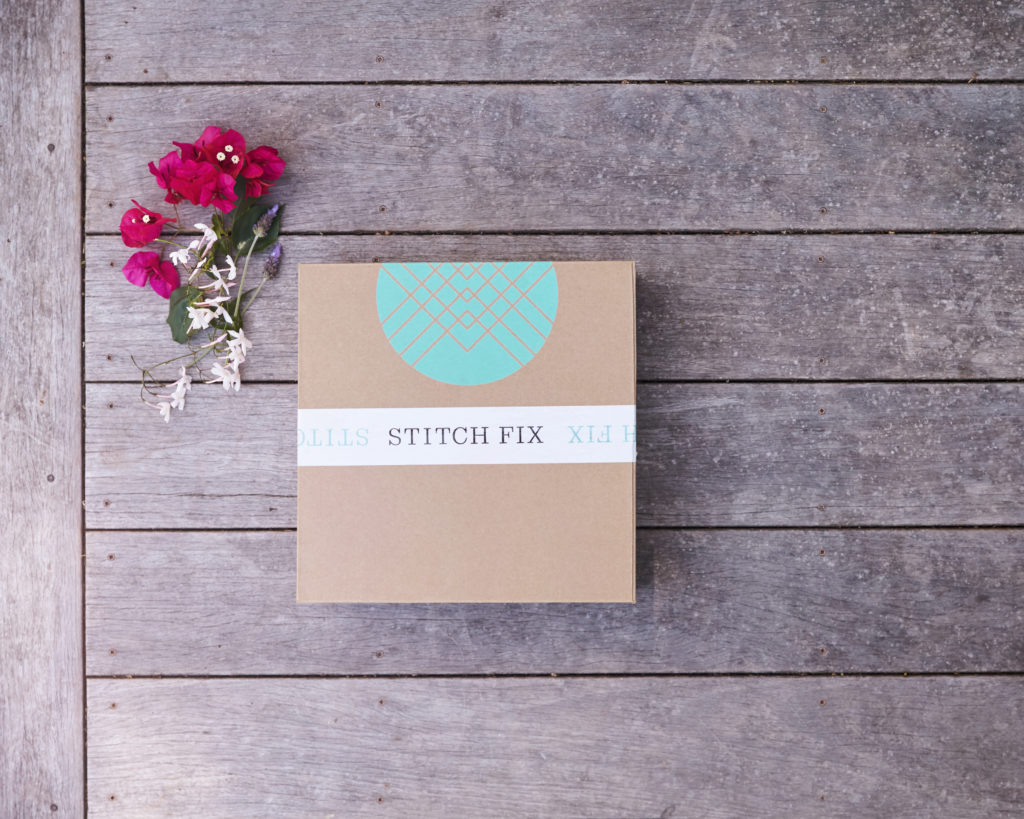 Disclosure: This post contains Stitch Fix Affiliate links, and I may receive compensation.
Winter has not gone away yet on the East Coast, even though Spring is officially here! Although it snowed this week, and there's still more snow in the forecast, I couldn't help myself and had to order a Spring fix, in hopes that it would make it really feel like the season was finally here. My goal for this Fix was to get some "Spring essentials," whatever my stylist might think those are.
I didn't have my regular stylist for this month, but a stylist named Cassandra who I've received another recent Fix from, but you'll have to wait a bit to hear about that Fix. Spoiler, if you're a pockets in dresses type of girl, you'll want to keep an eye on this space! Now to this Fix…
#1 – Market & Spruce Liano Mixed Material Top
I'm a fan of tank tops, and of Market & Spruce, so I had a feeling this would be a winning combo for me. What I love most about the "tank tops" Stitch Fix has provided me over the years is that they elevate my style and find pieces that say me, but are more fashion forward or dressed up, which is great! I absolutely love this color combo! The front of this tank is super silky and divine, while the back is solid dark blue with a nice lace detail down the center. I love how this top can be dressed up or down and how the floral print, without being obnoxious, says Spring!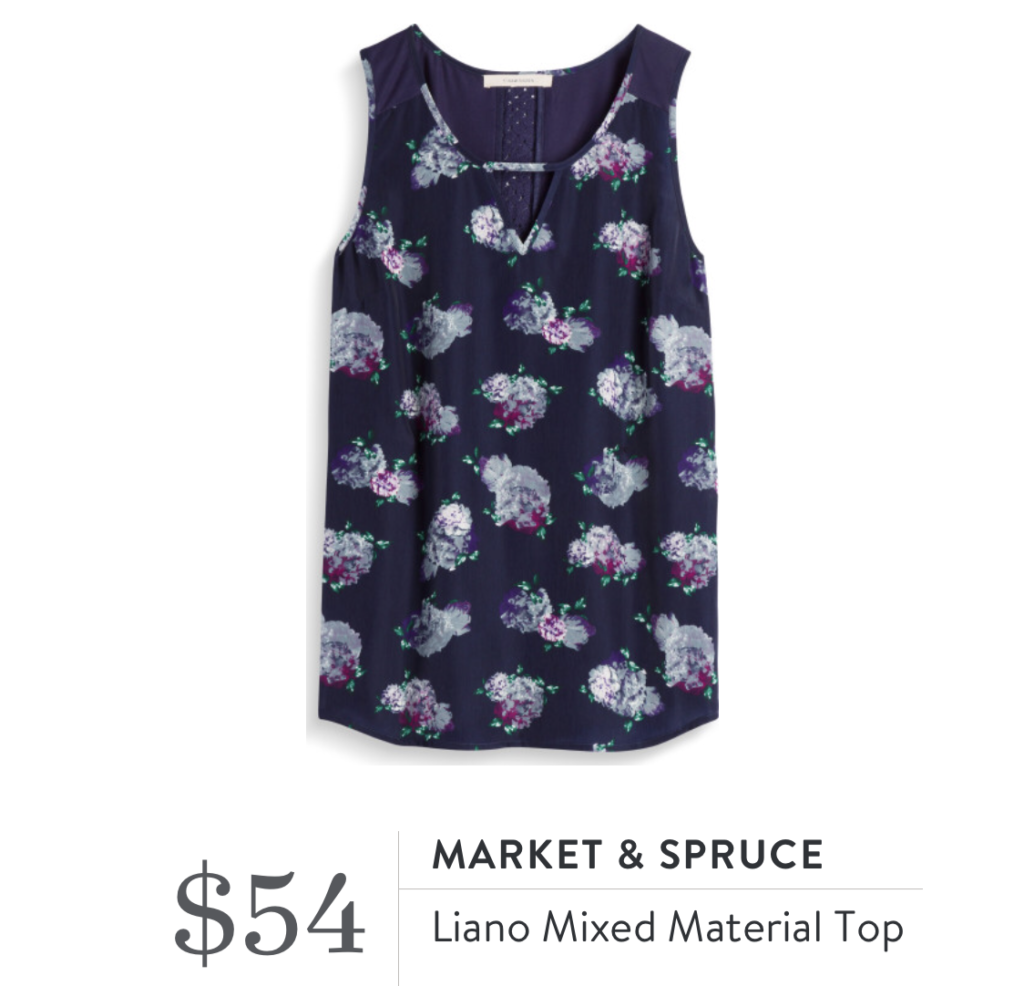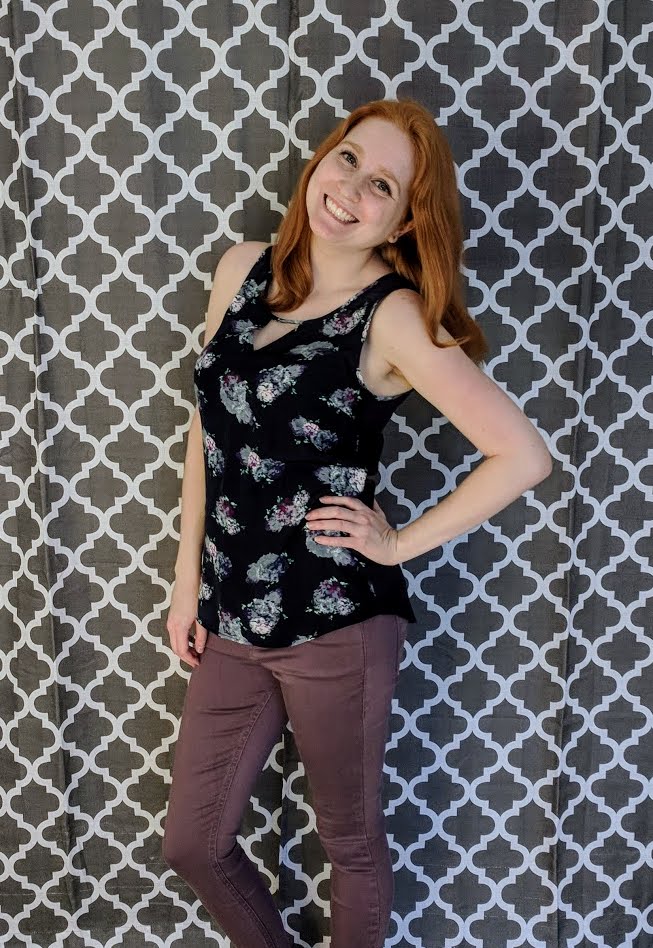 #2 – Level 99 Primrose Skinny Jean
You may have noticed in the above picture that I'm rocking some pretty cute jeans. Well, those babies are from Level 99. In a past post I discussed my love for purple pants and how I was excited to finally have a pair, but these beauties are absolutely perfect, and now my new favorite. It's also amazing how well they pair with the top in my Fix. Purple is a must for Spring! These pants are perfect for my long legs, and are super smooth and sleek. The price is a bit steep, but it's not the first time I've paid this much for a pair of Stitch Fix pants, however not a price I'd personally pay if I was out shopping in a store in person. Ah, the price for convenience!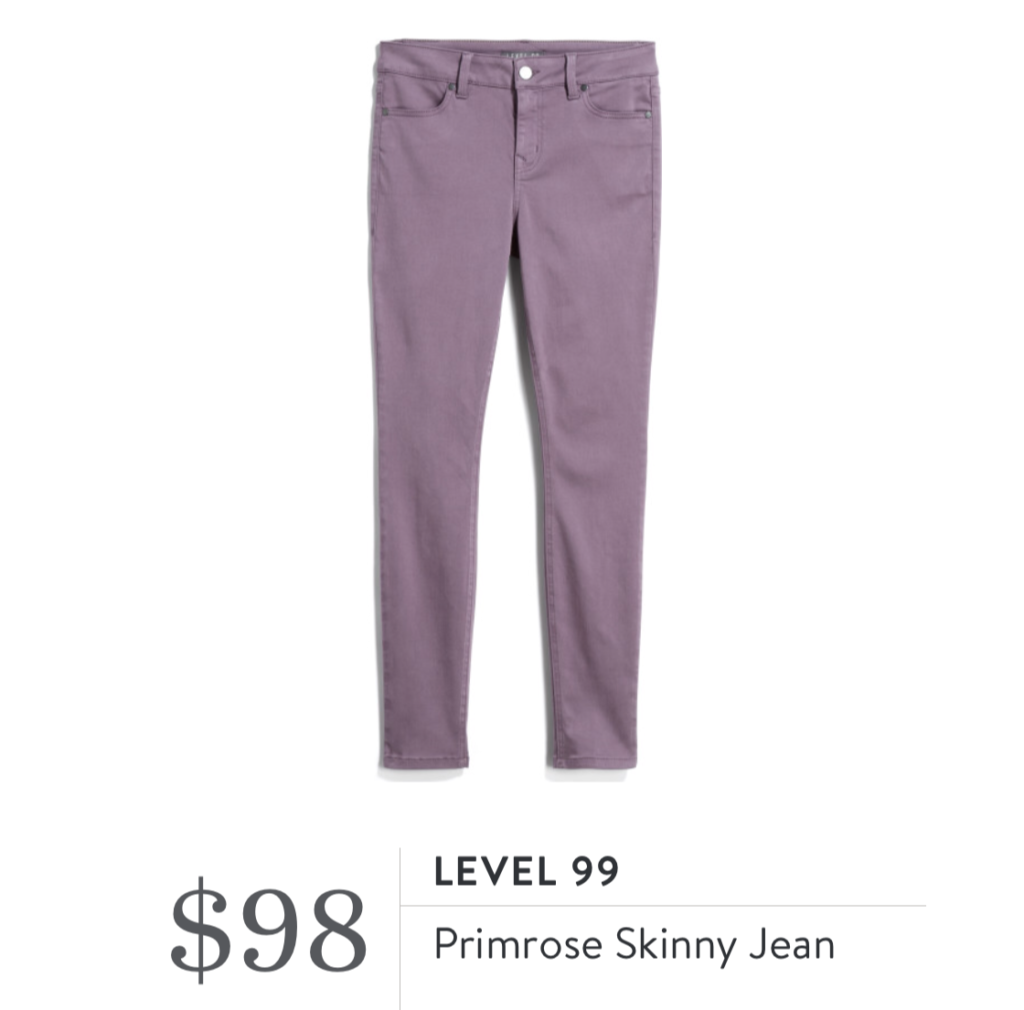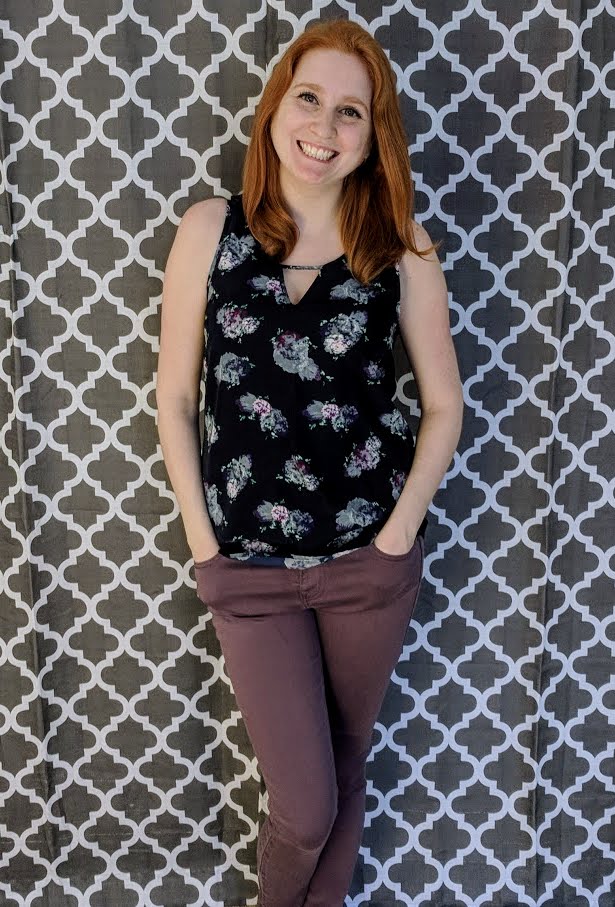 #3 – Market & Spruce Jann Sueded Patch Open Cardigan
I love a cardigan. Not only are cardigans great to have year round, but they are a great staple for the office and cool Spring and Summer nights. I've got a few in my closet, but none quite like this Market & Spruce piece. What I love most about this cardigan is the interesting detail of suede right around the wrist and lower arm. It's funky, unique, and fun. I've also found the suede "cuffs" to be useful – keeping my arms from sliding while typing at my desk, which may otherwise happen from how soft this cardigan is. The deep pockets are a nice added touch, and great for carrying around a phone, clipping on a work badge, or just keeping your hands warm. This is a keeper.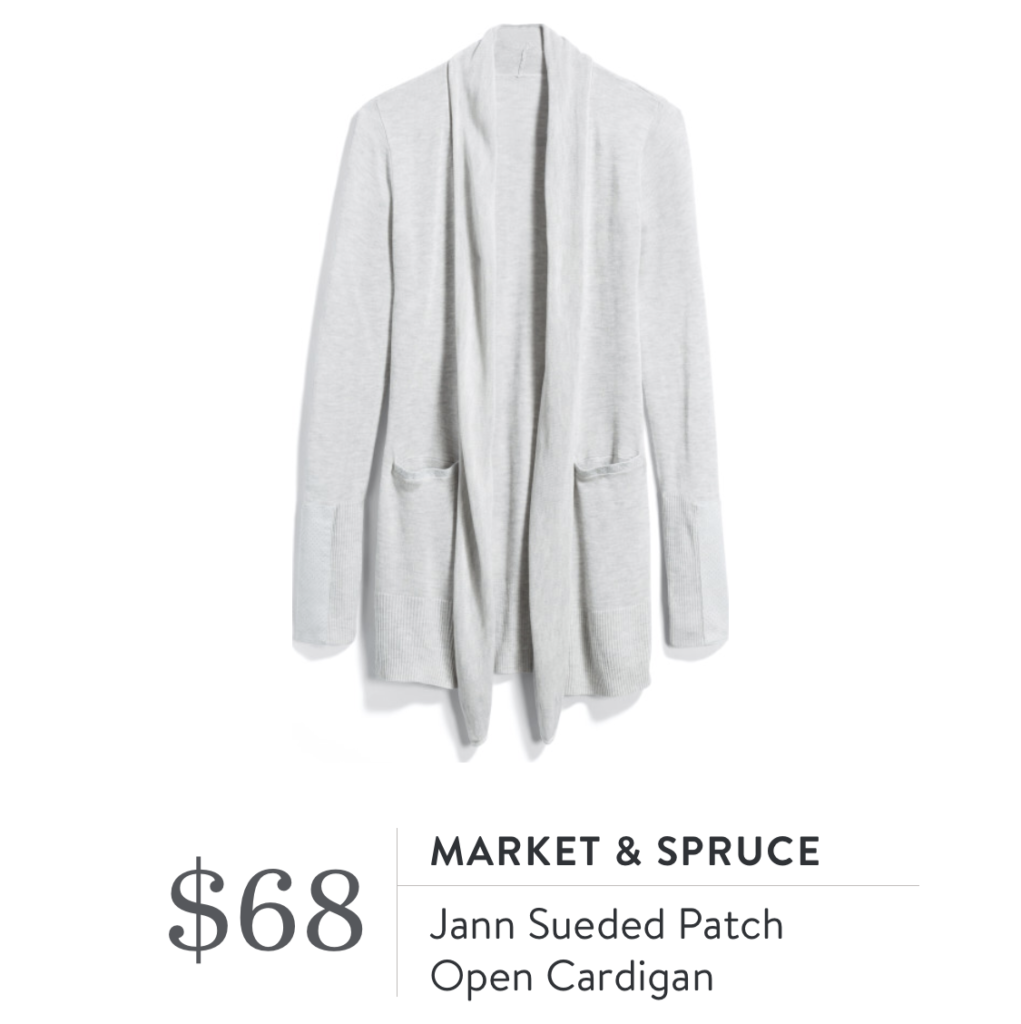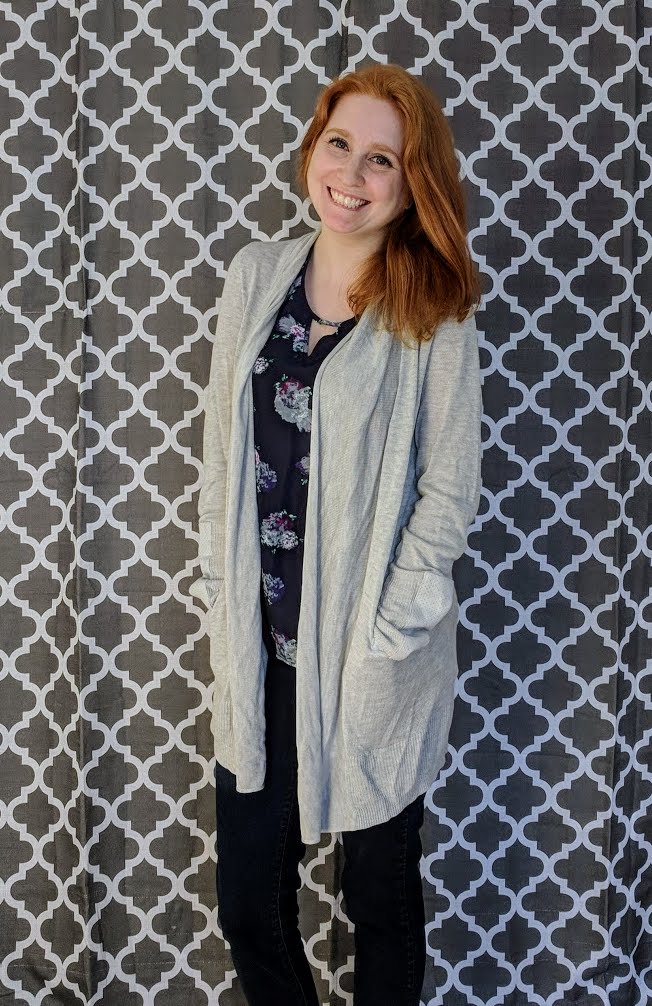 #4 – Daniel Rainn Dunleith Crochet Trim Knit Top
Now when I think Spring, I don't think about the color black, but lo and behold I received a black top in my Fix. At first I was a bit surprised but after trying on the top, I can see why it was included. The top part of the top is crocheted and it really gives the top a light and feminine touch. I wasn't expecting to enjoy this top much because it didn't scream "Spring," but it's super cute on, plus it gives me an excuse to pair it with a fun colored pant! Do note that since the top part isn't solid fabric, your bra strap will show. I'd recommend a black bra or a nude color bra.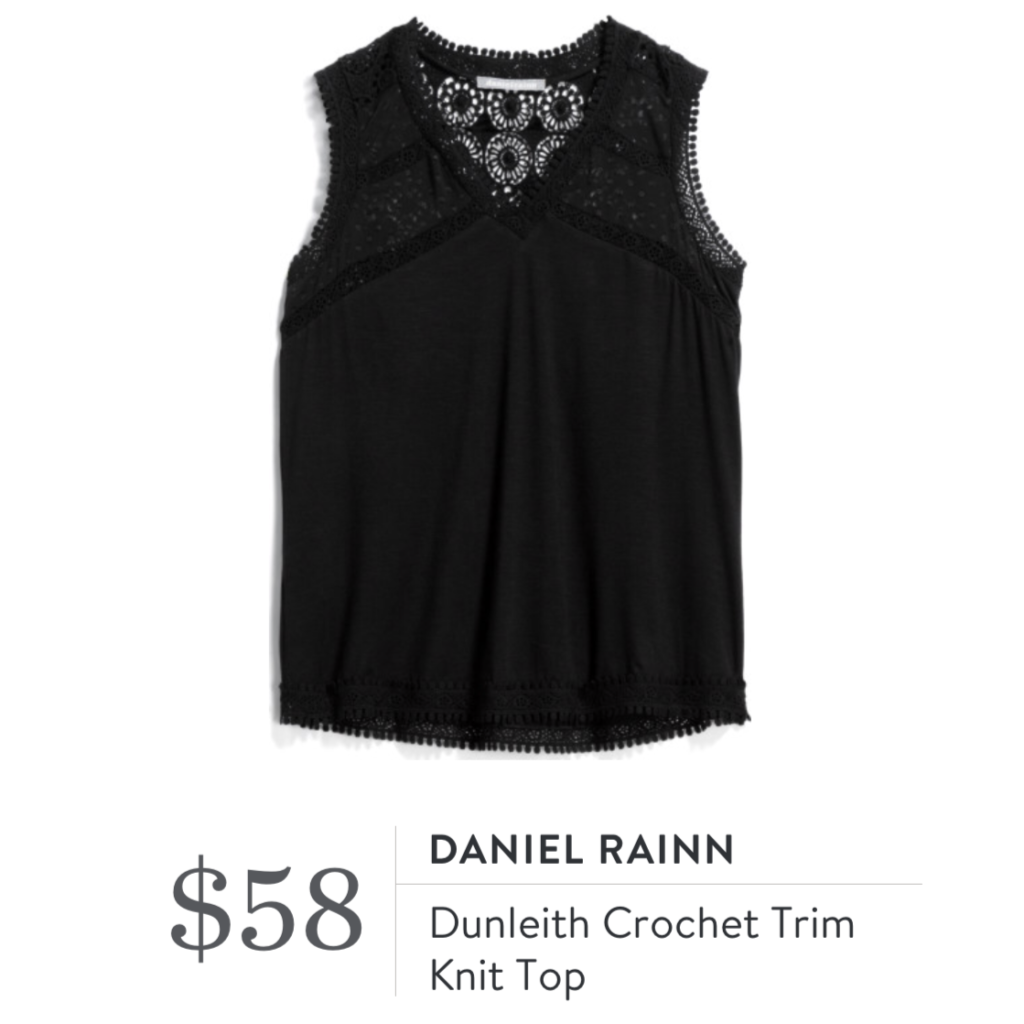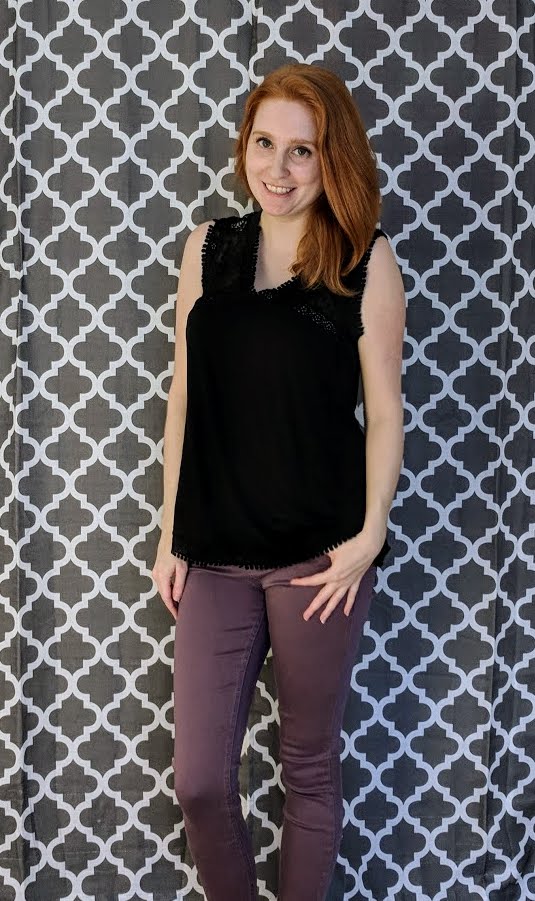 #5 – Skies are Blue Langlock Cold Shoulder Top
In the past I definitely wouldn't have considered myself a cold shouldered kind of gal, but Stitch Fix is turning me into one! These stylists have a way with changing my mind about articles of clothing! The first thing that caught my eye about this top was the beautiful brightness of the top. The stark white with a colorful floral pattern makes for a perfect Spring (and Summer) piece. I was a bit nervous when I saw the cut of the top and the whole straps situation, but I figured I'd give it a shot and see how it looked on. Well, I'm sold! I love the delicate crochet detail at the bottom and how flowy and springy it looks on. Super comfy and super cute! Stitch Fix, you've made me become a believer in the "cold shoulder."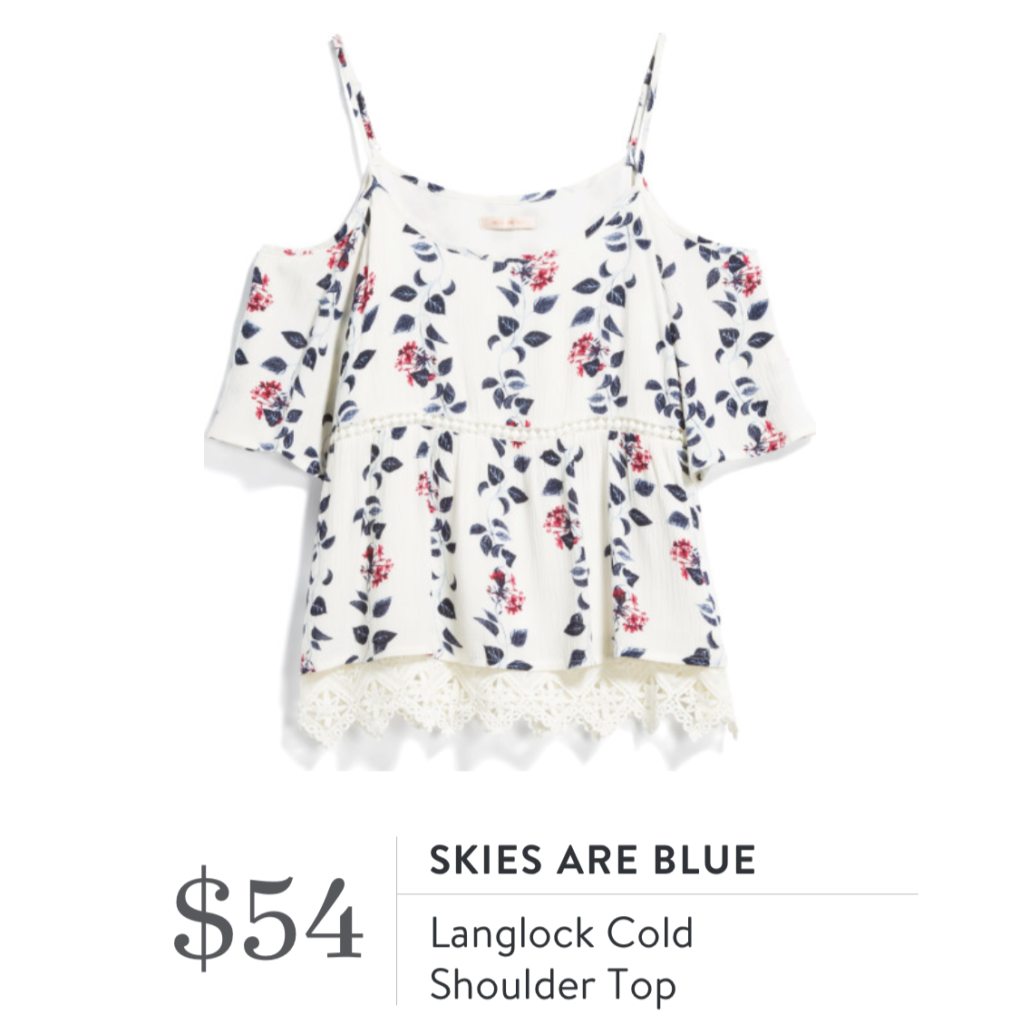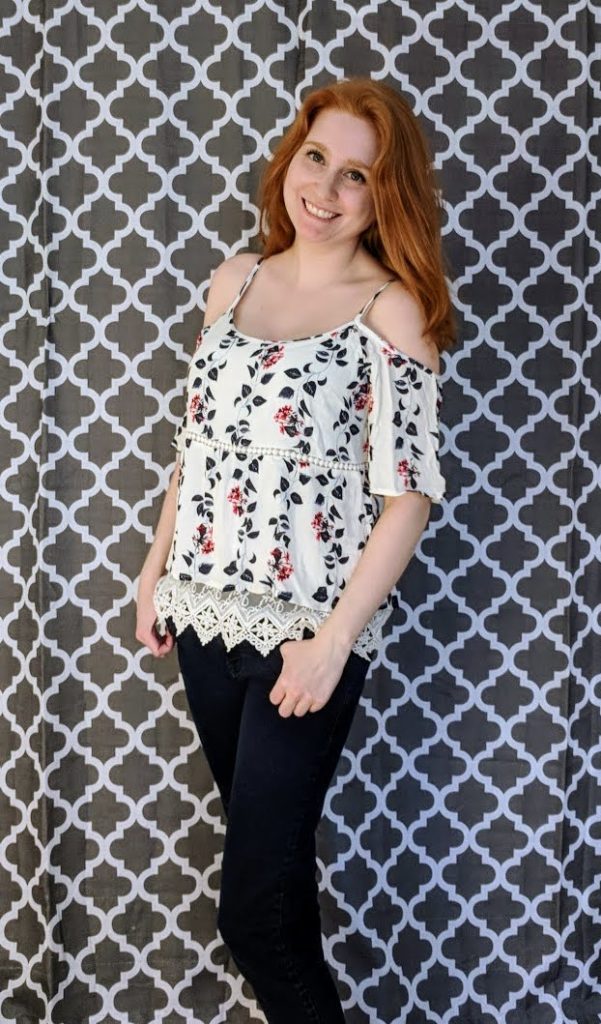 Don't leave yet! Have you heard of "Extras" by Stitch Fix? They now offer intimates like camies, bras, shapewear, socks and tights! I decided to give it a try and picked a nude bra as my "extra" of choice. The best part about "extras" is that you can add as many as you want to your fix, or none at all. You can also use your styling fee towards any extras you may purchase, so that's a win win!
The bra I received was the Wacoal La Femme Bra in "tan." I'm always on the hunt for a good fitting bra, and nude is definitely a staple that every woman should have. Things seem to fit ok, and it's already replaced my go to nude bra. I might have to check out some of the other extras available next time!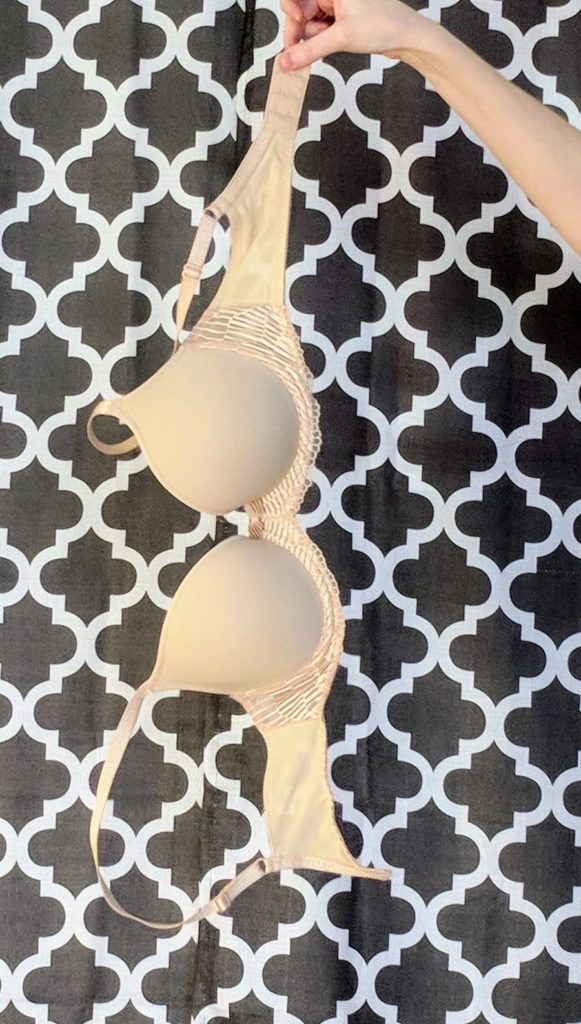 Final Thoughts – This was a 5/5 Fix for me. Sure it wasn't the most "springy" or colorful of Fixes I've received, but the pieces were all solid, and definitely matched my style. I love how most, if not all my pieces can mix and match with other items from this Fix, making styling a breeze! I'm already planning out my Summer Fix request, and I think I'm going to be brave and ask for something I've never tried before – stay tuned!
Don't forget to follow my Pinterest Boards for more Stitch Fix fun!
Haven't tried Stitch Fix yet? Sign up with my Stitch Fix code!