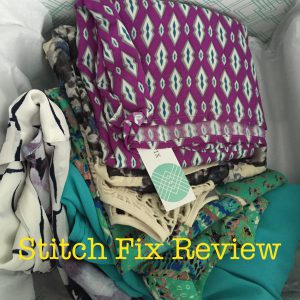 This month I ordered my 5th fix from Stitch Fix, a service where a personal stylist collects tidbits from you via a style profile (and optional Pinterest boards) and ships out a package of 5 goodies (clothes, accessories, shoes) for you. Learn more details about Stitch Fix in my previous post.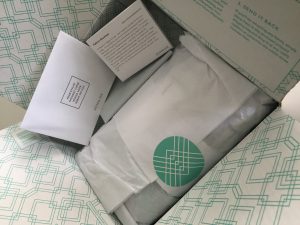 This month I asked for 3-4 sleeveless or short sleeve tops and told my stylist to pick something fun for the rest of the items. I also shared a link to my Pinterest board and called out two tops I really liked the style of. My past fixes haven't been super successful, but for this fix, my stylist Kim really listened.
My fix consisted of 4 tops and one dress. I was secretly hoping for a burgundy satchel bag, which I told Kim I would love to have if they had one on hand, but I was pleased to get a box full of clothes that fit my personality. Now onto the fashion!
#1 – Ardenas Split Neck Blouse by Collective Concepts
This Collective Concepts top is lightweight, colorful, and as my stylist suggested, looks great with white cropped pants. I've seen this top a ton on Pinterest, and even pinned it myself. See, Pinterest can pay off when it comes to working with your Stitch Fix Stylist!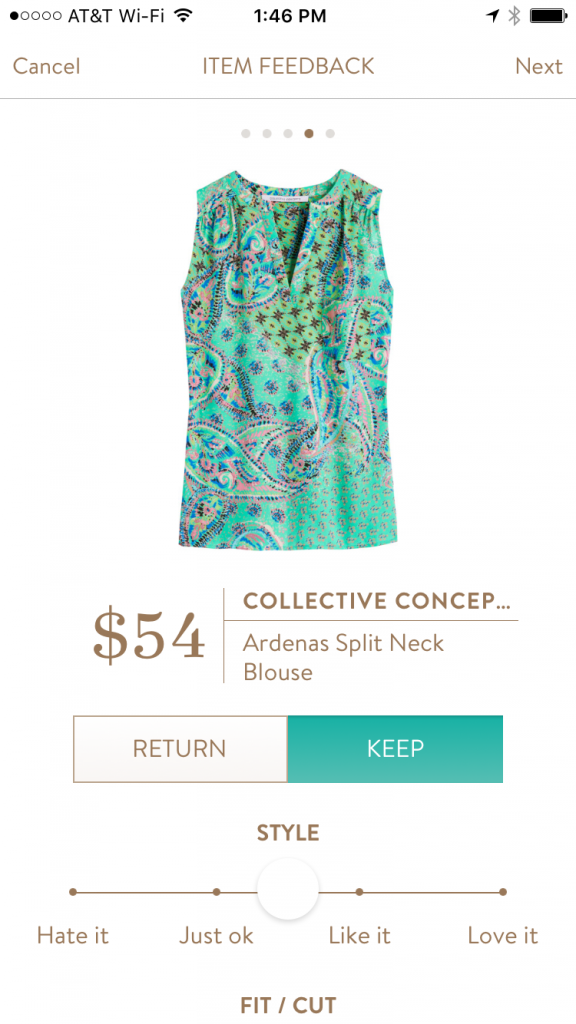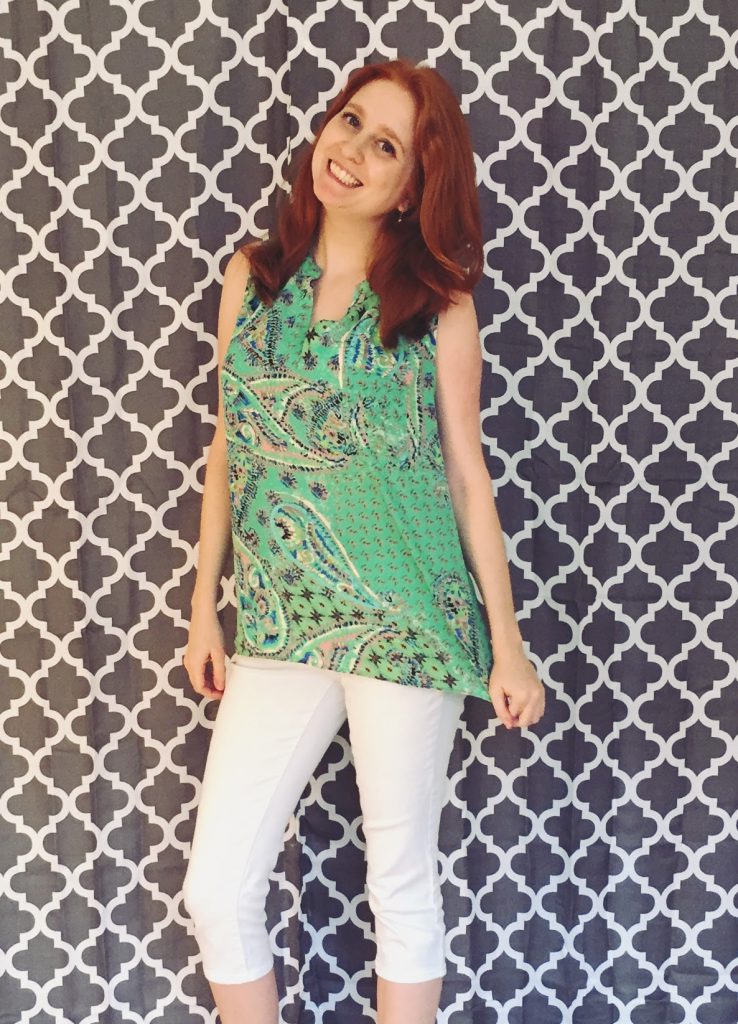 #2 – Florizel Henley Blouse by 41Hawthorne 
I wasn't expecting to get a top like this in my fix, and while it's "short" sleeved looking in the picture, it can actually unroll into a long sleeved top. I love the color and fabric on this blouse. Definitely something I'll be wearing once it's no longer in the 90s here in New York/New Jersey.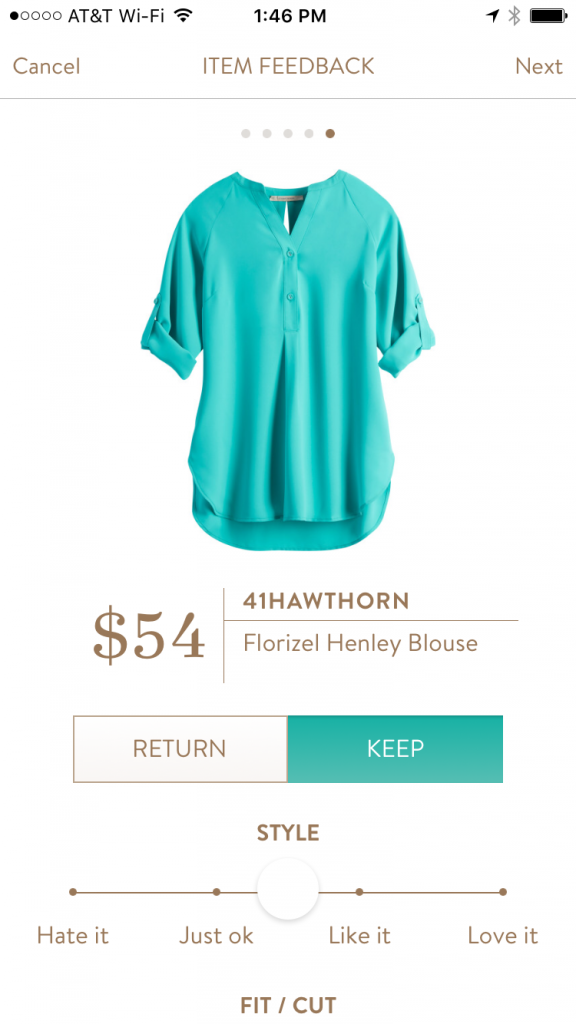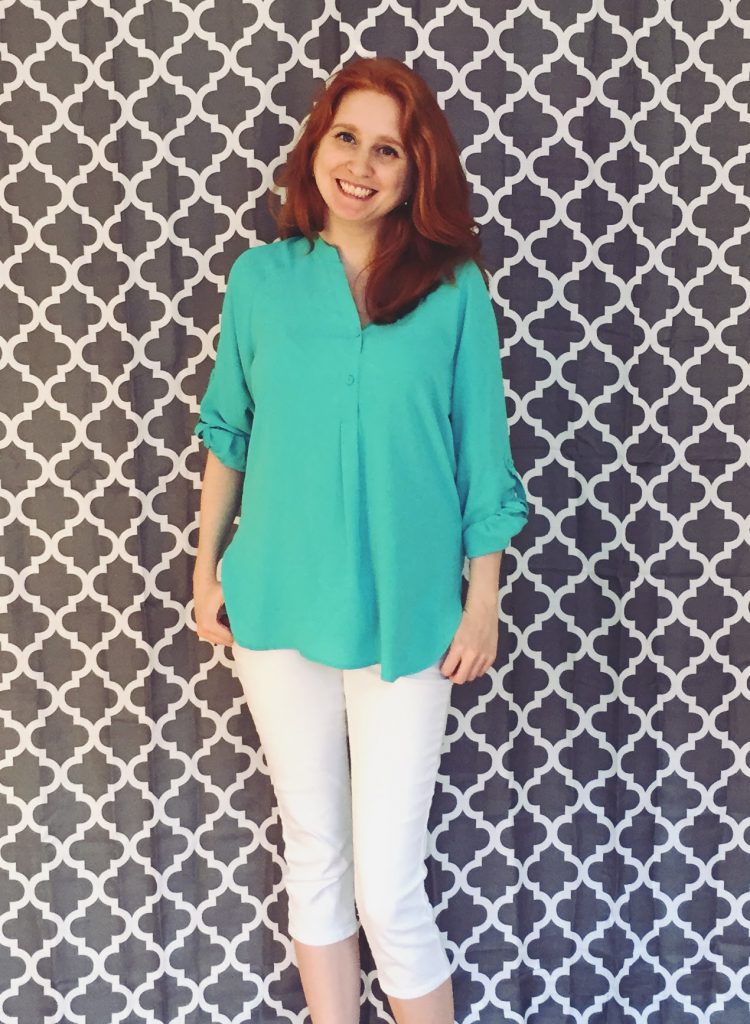 #3 – Aerin Dress by Market and Spruce
I'm in love with everything about this dress. Another Pinterest favorite amongst a lot of you ladies. The dress comes with a light lining built in, and overall is light and flowy – perfect for Spring and Summer. You also can't go wrong with a wrap tie dress, which flatters just about every body type, easily giving everyone a great little waist.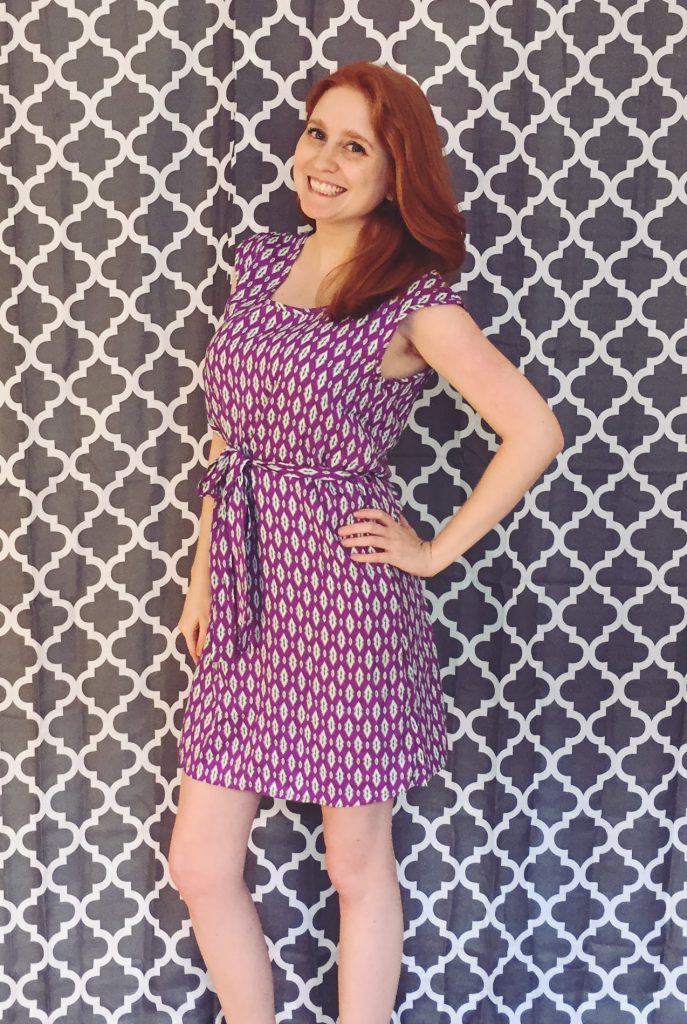 #4 – Ronan Crochet Detail Blouse by Daniel Rainn
I was really hesitant about this blouse. I received a size Medium and think that I probably could have gotten away with a Small. What you can't tell from the image is that this top is a hi-low style, where the back is significantly longer than the front. Additionally, the blouse has a drop waist, which would be a lot more flattering if it was tighter, but the pattern and colors are too cute to pass up. I tried pairing the top with a belt to see if that would help with waist definition (see below). I think I'll have to keep playing around with the look to make it work best for my body.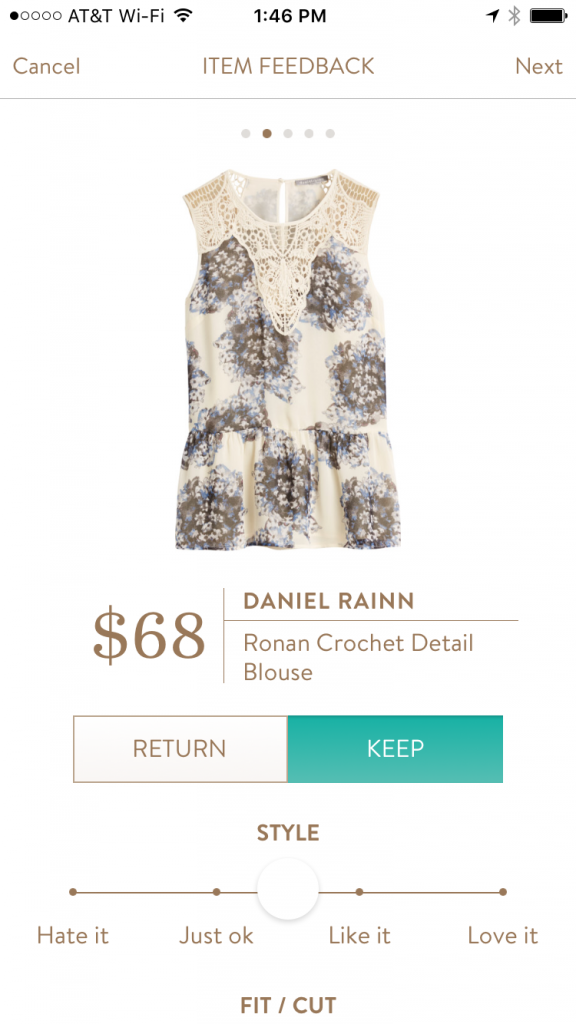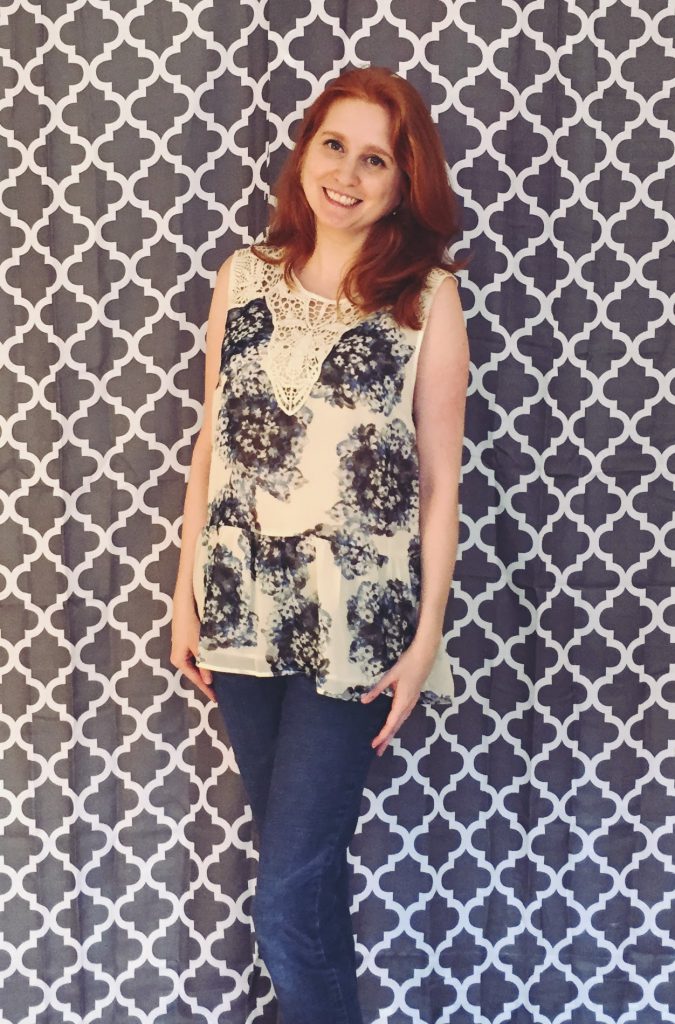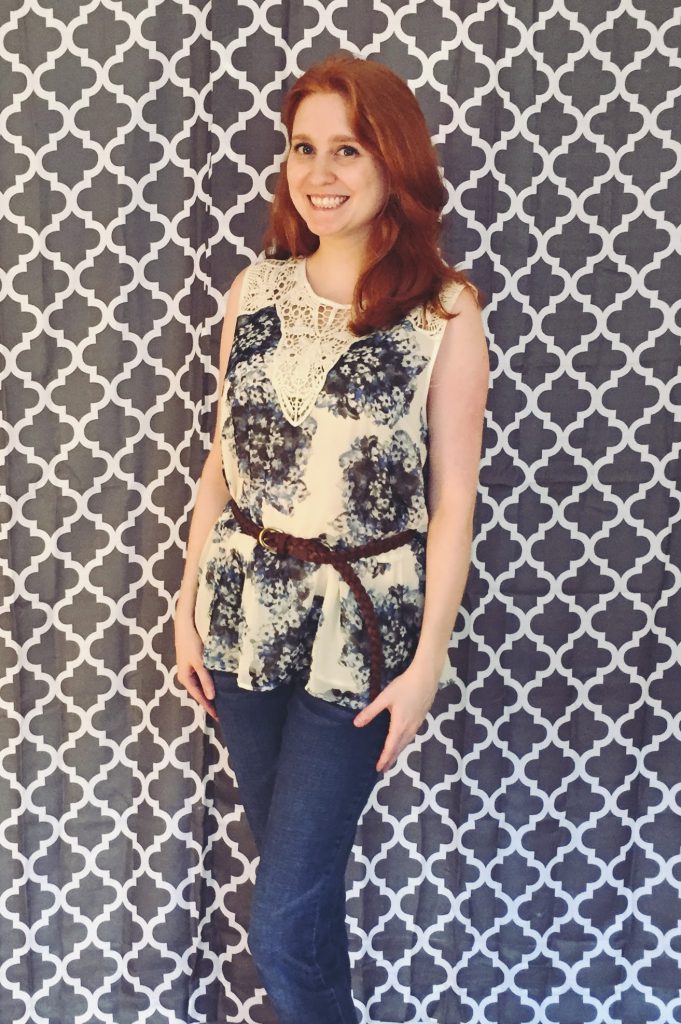 #5 – Hollace Button Front Blouse by Aratta
This floral blouse just screams Spring. I was hesitant about the fit with this top too, thinking I could probably fit into a Small rather than the Medium I received. The arm holes are a bit large, so your bra may show. The back has a funky cut to it (see my pic below), making it really airy and aesthetically unique. The back is also a lot longer than the front, another hi-low style which would look perfect with leggings. While we're on the topic of leggings, I'm not a leggings as pants kinda girl, but this top is long in the front and back, making it a great fit for leggings without showing off anything you don't want to show.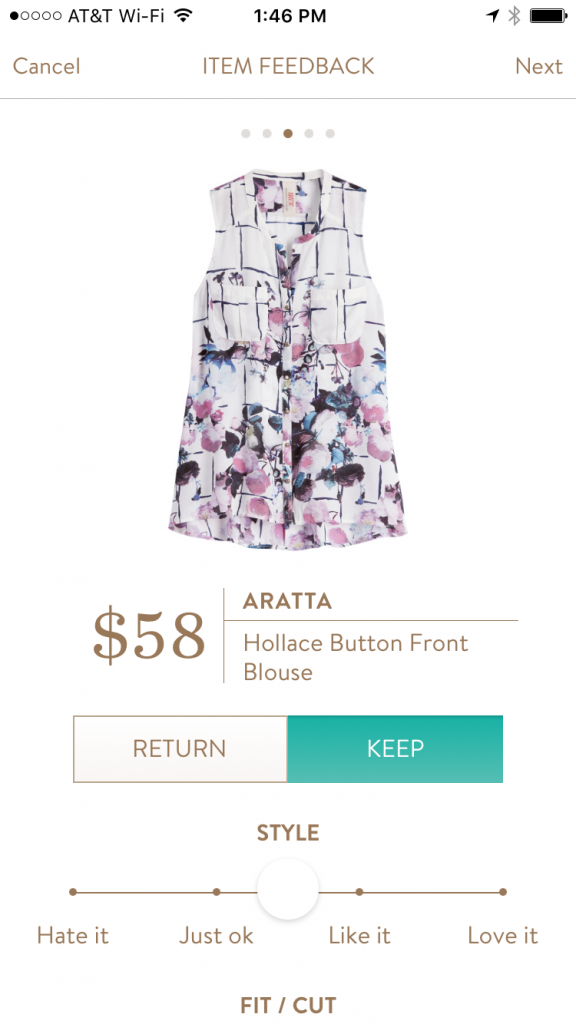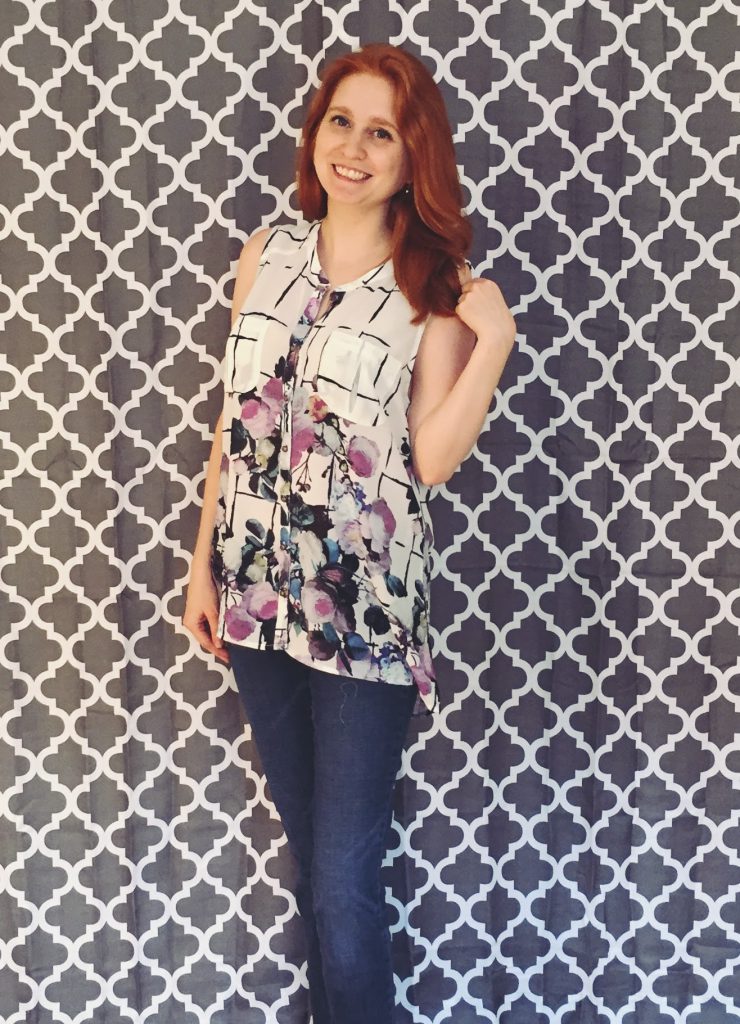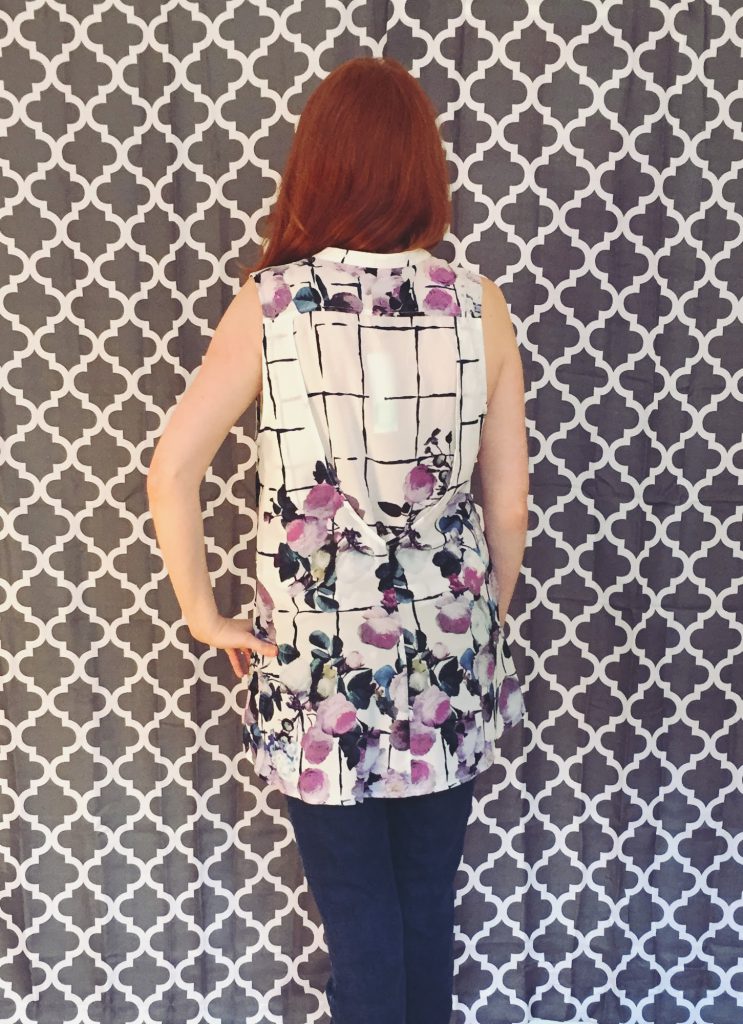 Some final thoughts: The 25% discount dilemma is real. If you end up keeping everything in your fix you get a nice 25% discount off the total cost. I wasn't a super huge fan of the cut of the Daniel Rainn Ronan Crochet Detail Blouse, probably due to sizing, but really liking everything else in my fix made me decide to keep everything so I could get the 25% discount off my order. Ultimately, I'm super happy with this fix and feel like my boxes are improving again. I look forward to ordering another box and seeing what Kim has in store for me 🙂
Suggestions for a better fix:
Be very specific – if there are certain pieces or types of clothing you really want, provide that in your styling note to your stylist.
Create a Pinterest Board. We know last time that didn't work out so great for me, but this time my stylist checked out my board and really tried to capture my style from the examples I pinned.
Call out designers or names of actual articles of clothing – your stylist may not provide those exact items but they'll start to get a better sense of what style you're into
Don't forget to follow my Pinterest Boards for more Stitch Fix fun!
What are you waiting for? Give Stitch Fix a try!