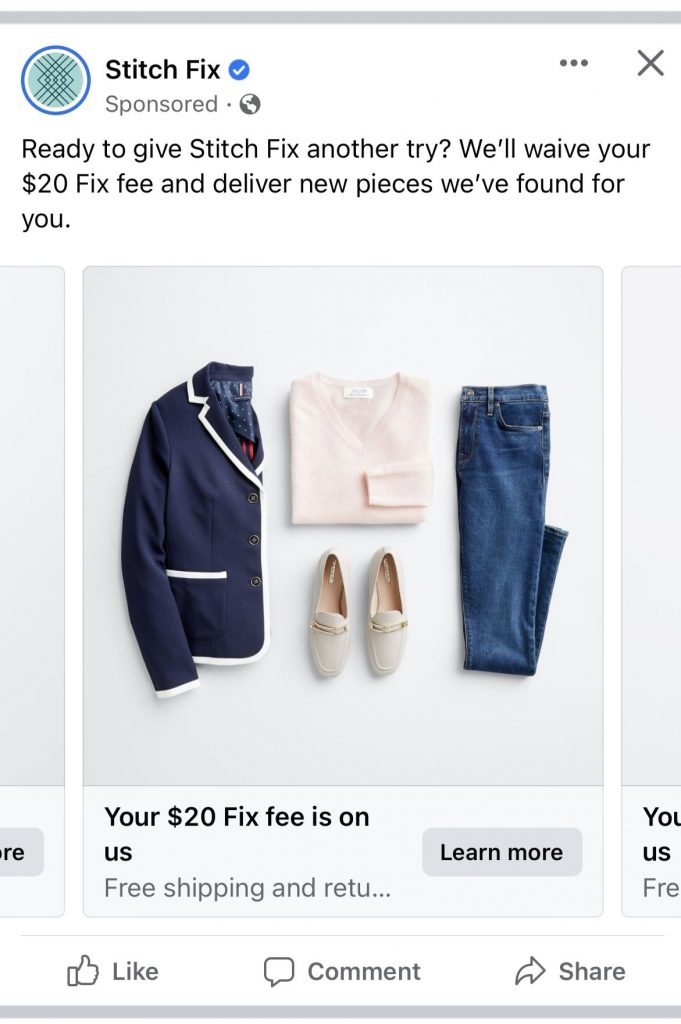 It has been quite a while since I ordered a fix from Stitch Fix. With my first work trip coming up since Covid began, I'll be traveling to a new office and seeing some of my team members in person for the first time. It seemed like a great time to see what Stitch Fix has to offer nowadays.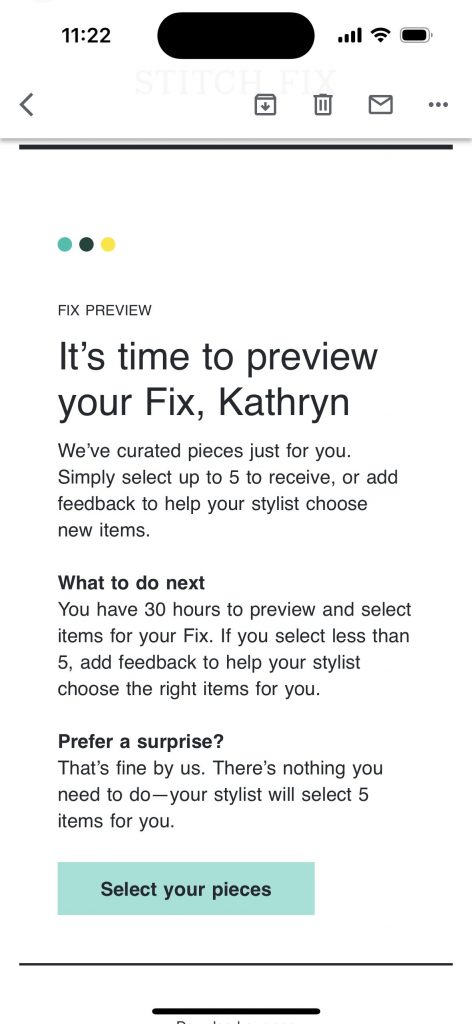 I decided to try something new this time, and give the "Preview Your Fix" feature a go. Stitch Fix didn't always offer this functionality, so when I first started getting fixes this wasn't a thing, making me accustomed to a surprise every box. When I got the email this time around, I figured "what the heck," let's see if I can help make my fix as successful as possible since it's been a hot minute.
If you still want to be surprised, like I usually do, just archive or delete the email, and wait for your fix day.
For those of us feeling a bit curious or impatient, when you click "select your pieces" you're brought to what I would call a little curated shop just for you. You can see your stylist's name, and several pieces they thought would be a good fit based on your fix note when you scheduled your box.

You don't have to choose 5 pieces, which is super helpful because I wasn't in love with most of the items in my fix preview. The nice thing is you can either like an item, dislike it, or just ignore it. When you like an item it's included automatically in your fix, but what about the things I didn't dislike or like, do they go off into oblivion?
My fix preview included 10 items for me to review and select from. A range of dresses, tops, two bottoms, one bag and a romper.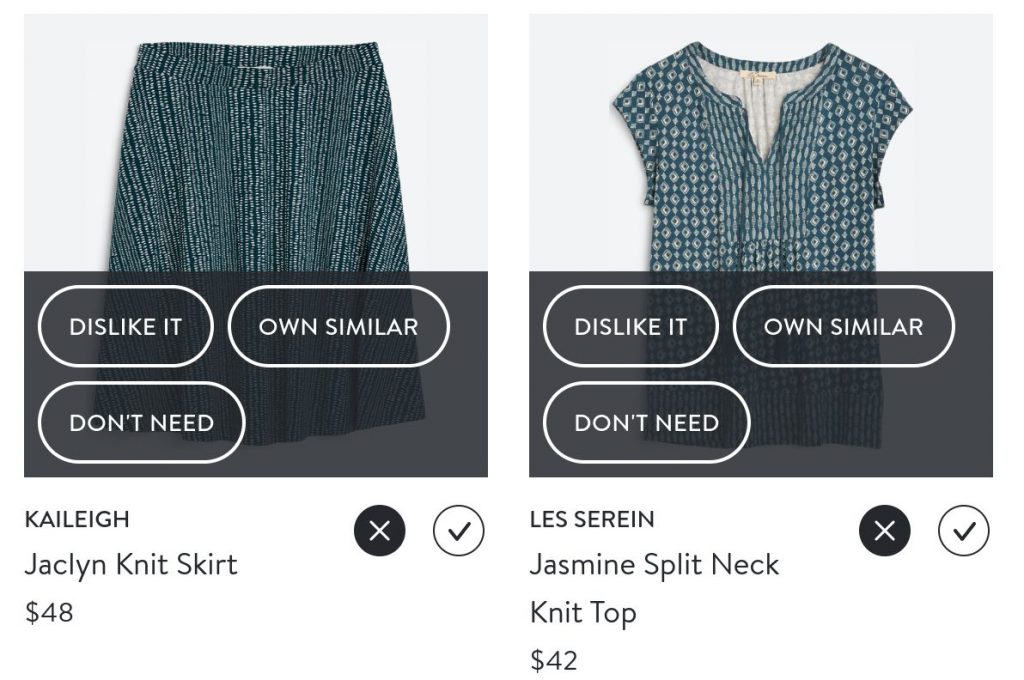 Nothing stood out as super amazing or exciting to me in the fix, but there were a few pieces that I thought could possibly be my style. I figured I'd do a mix of trying some of the items from my preview, selecting less than 5, to see what happens with the rest of my box.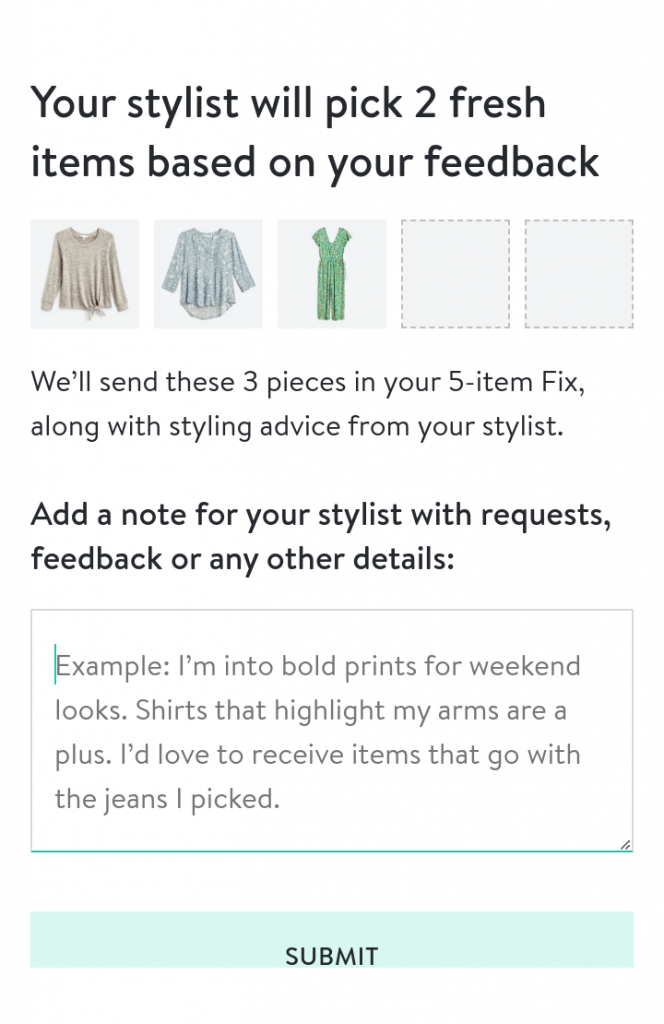 I wonder what the 2 mystery items will be!? Will they be brand new items I didn't see in my preview? Will they be the items I didn't click "dislike it" for? Thankfully, I only have a few days to wait before I find out.
Stay tuned for my fix review!