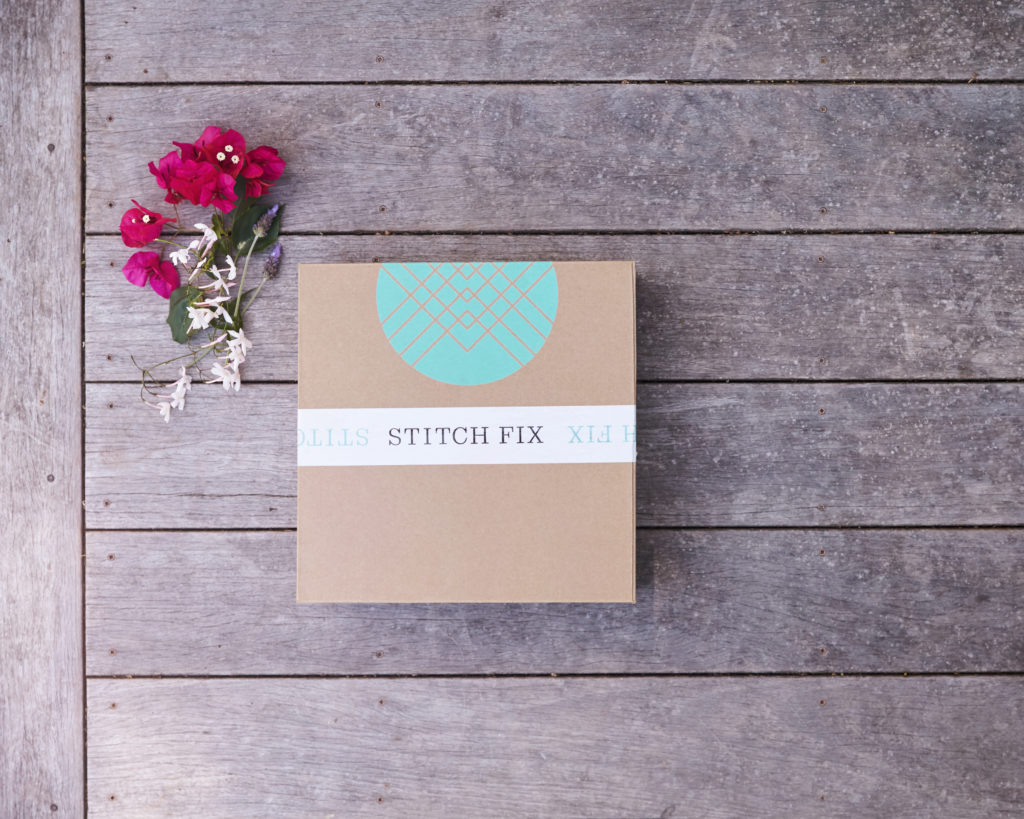 Disclosure: This post contains Stitch Fix Affiliate links, and I may receive compensation.
This post is about a month late due to a bunch of work travel and work projects that kept me from having much down time, but fear not I'm here with another review and I've got a number of posts lined up for the coming weeks!
When I requested this Fix from Stitch Fix I requested some end of Summer pieces, hoping for some transition articles of clothing that I could wear into Fall. Thankfully, due to the crazy weather here in the North East this box and post is still relevant and I haven't been able to wear everything yet! Let's take a closer look.
#1 – Colette Chavez Pop Color Cuff Knit Top
The first item in my Summer to Fall box was this super cute knit top by Colette. I love shirts and jackets that have pops of colors on the sleeve. In fact, this isn't my first Stitch Fix item that's used cuffs or sleeves to give you a little something special. As someone from New England, and a lover of beaches, including Cape Cod, I have a love for everything nautical. This top gives you a nautical feel, but elevates it with the pop of pink on the cuffs. It's simply perfect! You can dress this top up or down, depending on your mood. Looking for a date night outfit? Pair this with dark jeans and some heels. Want to go apple picking or walk around the beach? Pair this top with some distressed jeans or capris and throw on some flats and you're ready to go.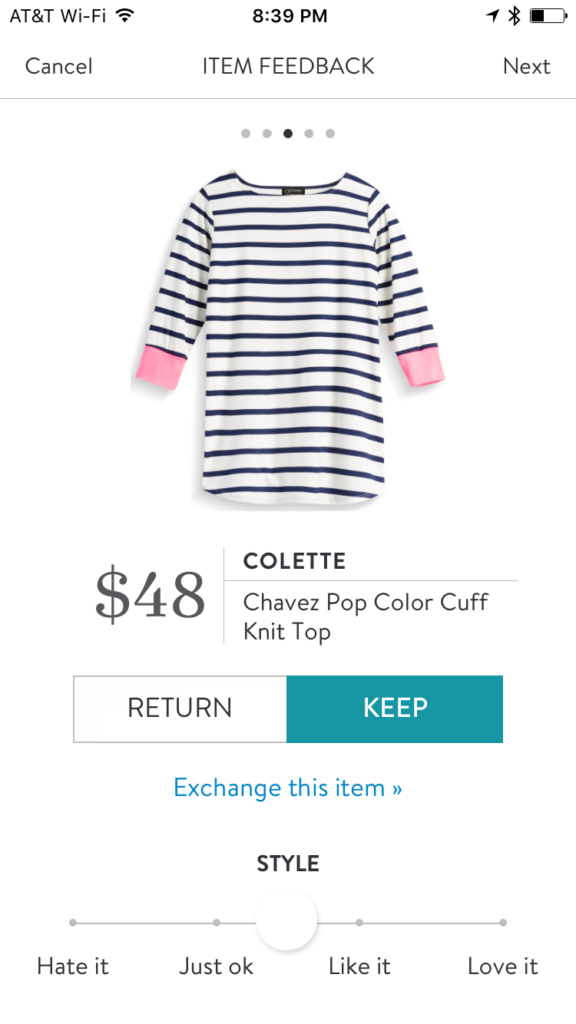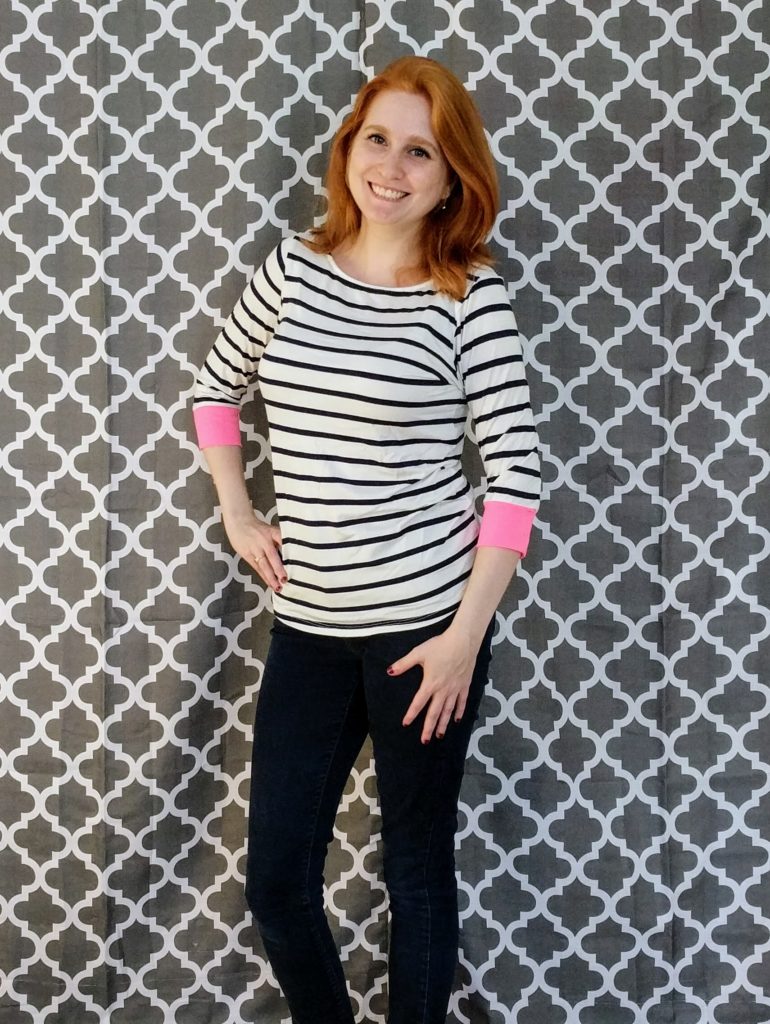 #2 – 41Hawthorn Evander Dress
My closet is getting full with 41Hawthorn dresses, but I'm not complaining! I saw this dress on Pinterest and I fell in love with it at first sight. The colors and pattern scream Fall, and are super red head friendly if I must say so myself! Green is one of my favorite colors to wear. Fall is finally here, and you can't go wrong with this dress. It's extremely comfortable, lightweight and has a liner on the skirt part of the dress. Another great feature of this dress is that it's travel friendly, something really important to me. I had a conference to attend in California and this baby survived just fine. You won't worry about wrinkles with this beauty.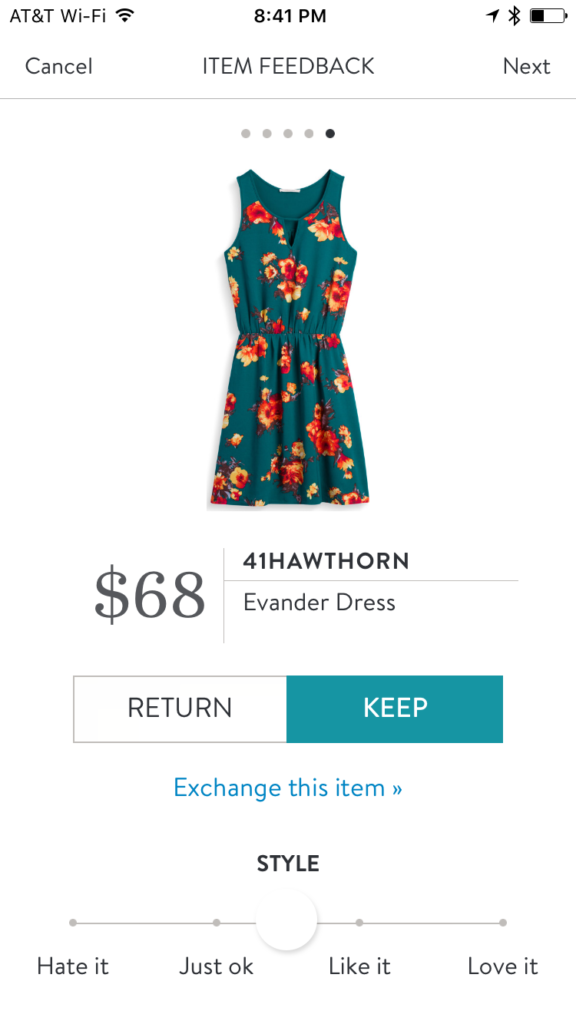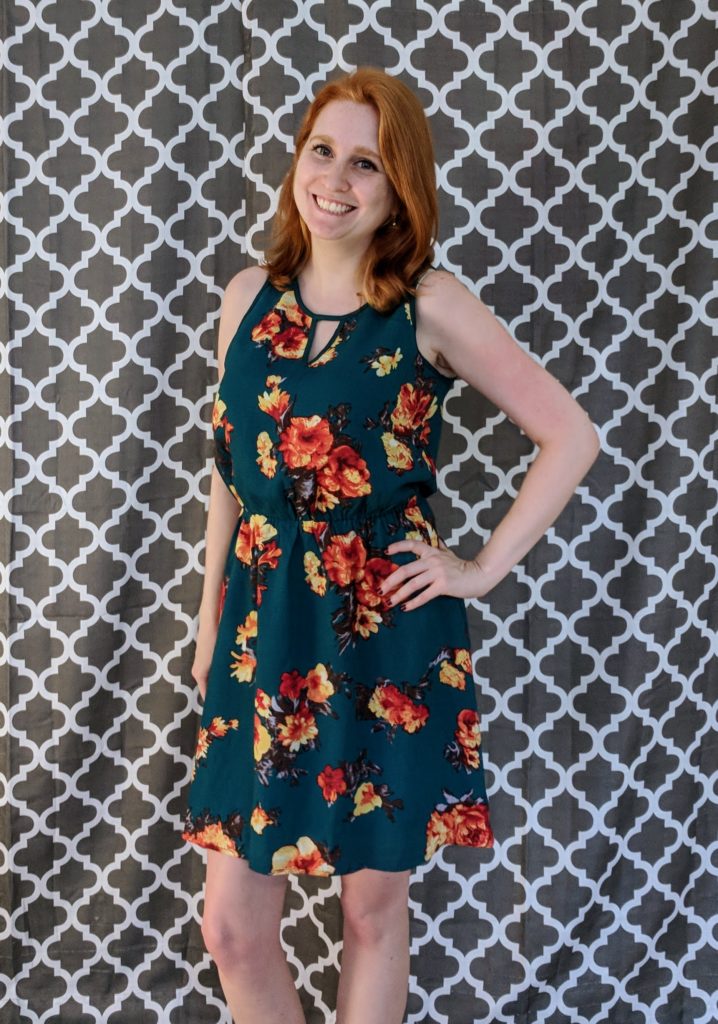 #3 – Renee C Laverna Embroidered Tunic
I'm a sucker for tunics. Tunics should be an essential piece in every woman's wardrobe due to how flattering, forgiving, and comfortable they are. You can also pair tunics with leggings, which you can't pass up in early Fall. This tunic by Renee C is bright, cheery, and fun. The only thing I would suggest you be cautious about is the neckline. The top is cut very low and isn't super tight around the chest which can lead to some minor gapping, showing off your bra in certain angles. If you're worried about showing too much, or want to wear this to work, throw on a camisole or tank top and you'll be good to go!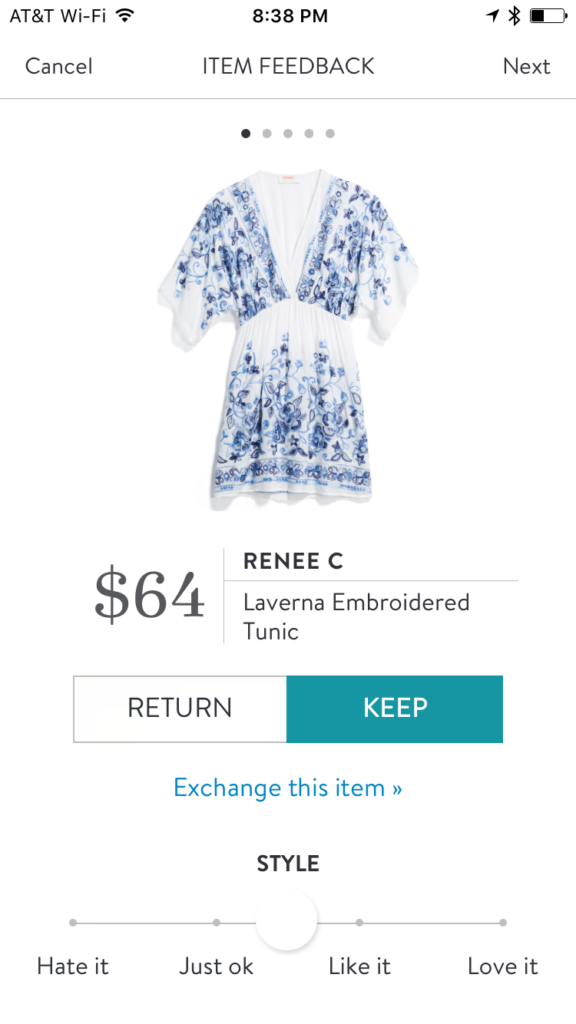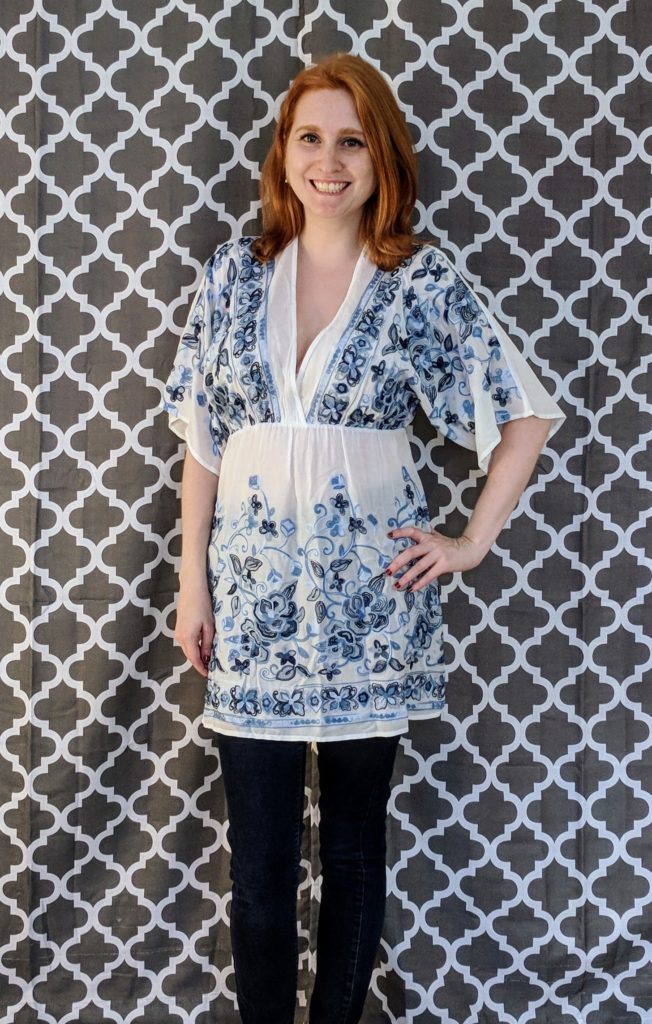 #4 – Just Black Joey Skinny Jean
You can't go wrong with a great pair of skinny jeans. My skinny jeans compromise of blues or blacks, so pulling out a pair of colored jeans was a bit out of my comfort zone, mostly because I never know how to style them. This blush pair is cute, and my Stylist mentioned they're a great unique neutral for Fall. The fabric of these jeans isn't typical jean material. The only way I can best explain the feel of these super soft pants is to compare them to jeggings. They feel and fit much more like leggings than regular skinny jeans. I'm a little unsure about the length on me, my legs are long, so I'm always self conscious of the length of pants, but I think I can pair these with booties and call it a day. My Stylist suggested pairing this pair with the Colette top I received above. I'm not sure about the color pairing, but you check it out for yourself below.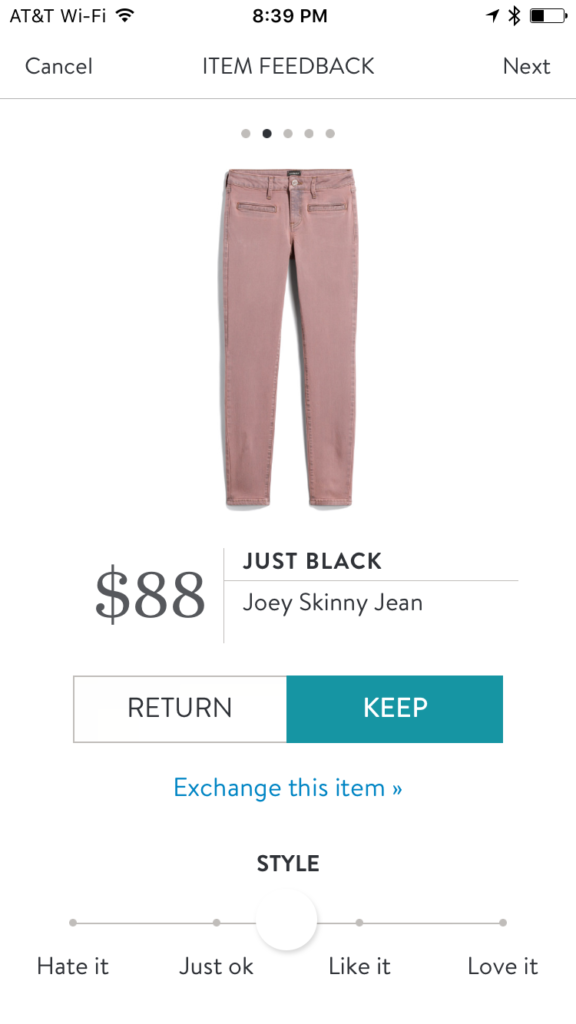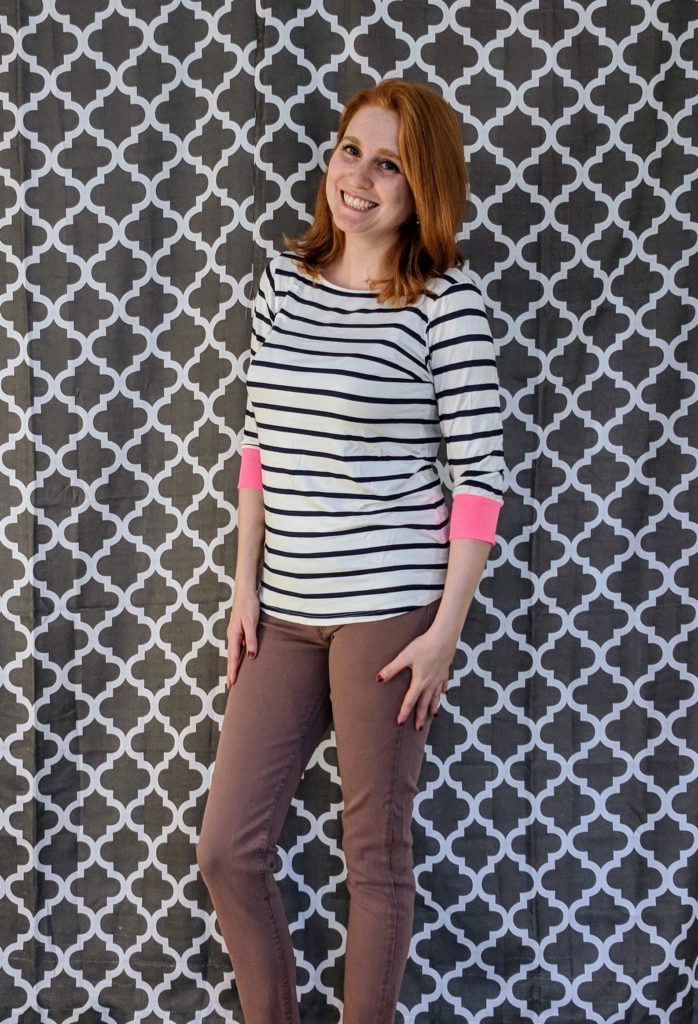 #5 – Kut from the Kloth Callie Denim Jacket
Everywhere I look I see women rocking denim jackets. I was starting to get a little envious of their cute style. Low and behold my Stylist surprised me with a Denim Jacket, it's as if Jan was reading my mind (I didn't ask for a jacket), and I couldn't be happier. When I first pulled this jacket out of the box my mom and boyfriend were in the room and they were worried about the proportions of the jacket. Just holding out, not trying it on, you'll find yourself surprised by the length of the sleeves compared to the body of the jacket. My mom's terms were "those look like monkey arms." Haha. Well, you can't judge a piece of clothing without trying it on! After trying on the jacket, I was pleasantly surprised and excited to be able to pair this with a few of my Summer dresses I wanted to continue to wear into Fall. Due to my chest size, I wouldn't be able to fully close or button this jacket without looking silly, but I think the style is to wear these types of jackets open for a casual chic look, and hey, I'm good with that! I've already gotten some great use out of this denim jacket and I highly recommend you request it in your next Fix!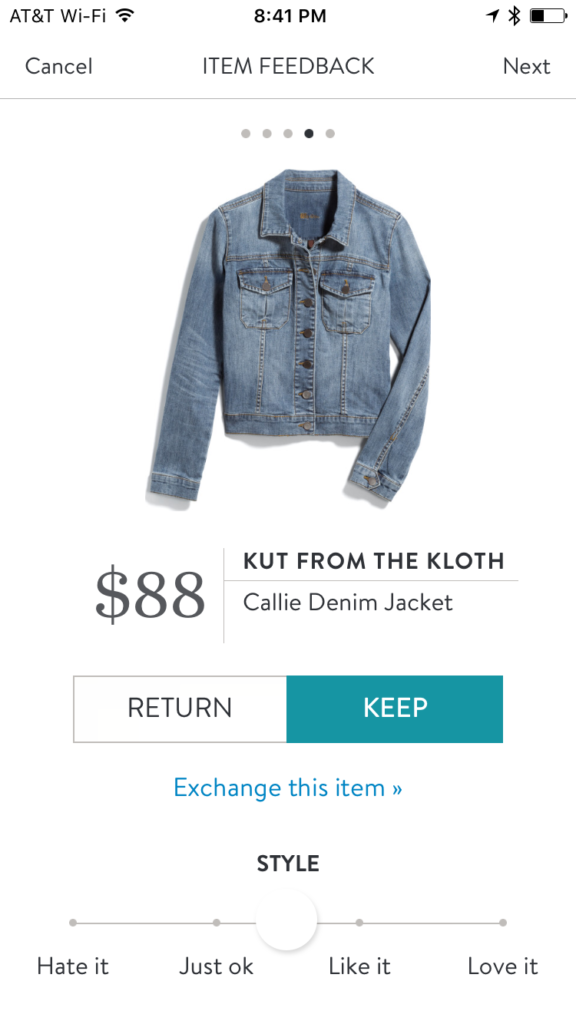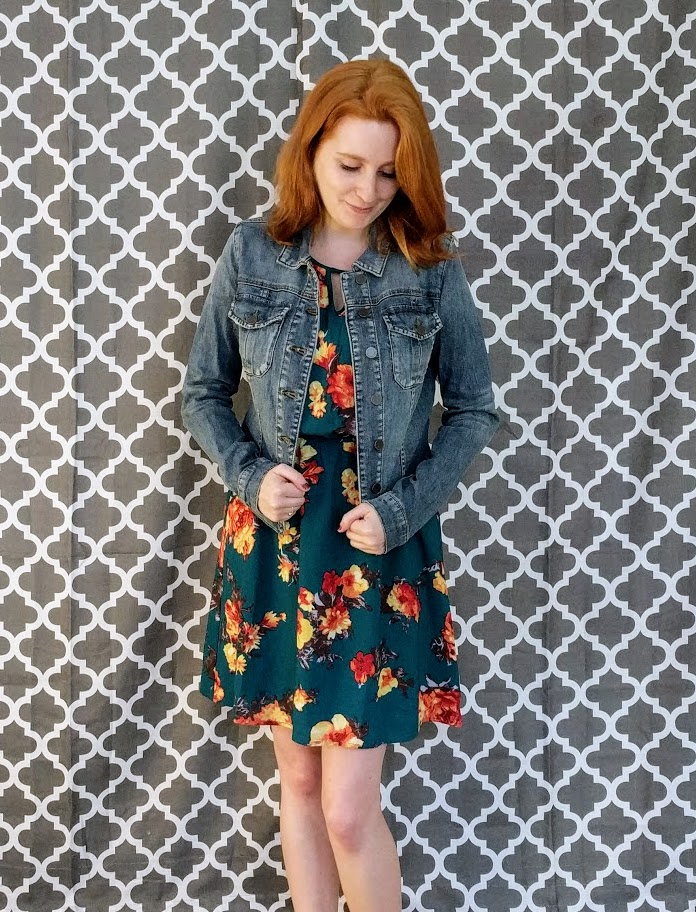 Final Thoughts – Jan has done it again, another 5 out of 5 for me. I particularly love the denim jacket and 41Hawthorn dress. I'm looking forward to some more cool weather so I can pull on the Colette top and Just Black jeans. I love how this Fix provided some items in my comfort zone (nautical and tunic styles) but also expanded my style a bit with pops of color like the jeans. Stitch Fix continues to excite me and make me feel great.
Don't forget to follow my Pinterest Boards for more Stitch Fix fun!
Haven't tried Stitch Fix yet? Sign up with my Stitch Fix code!