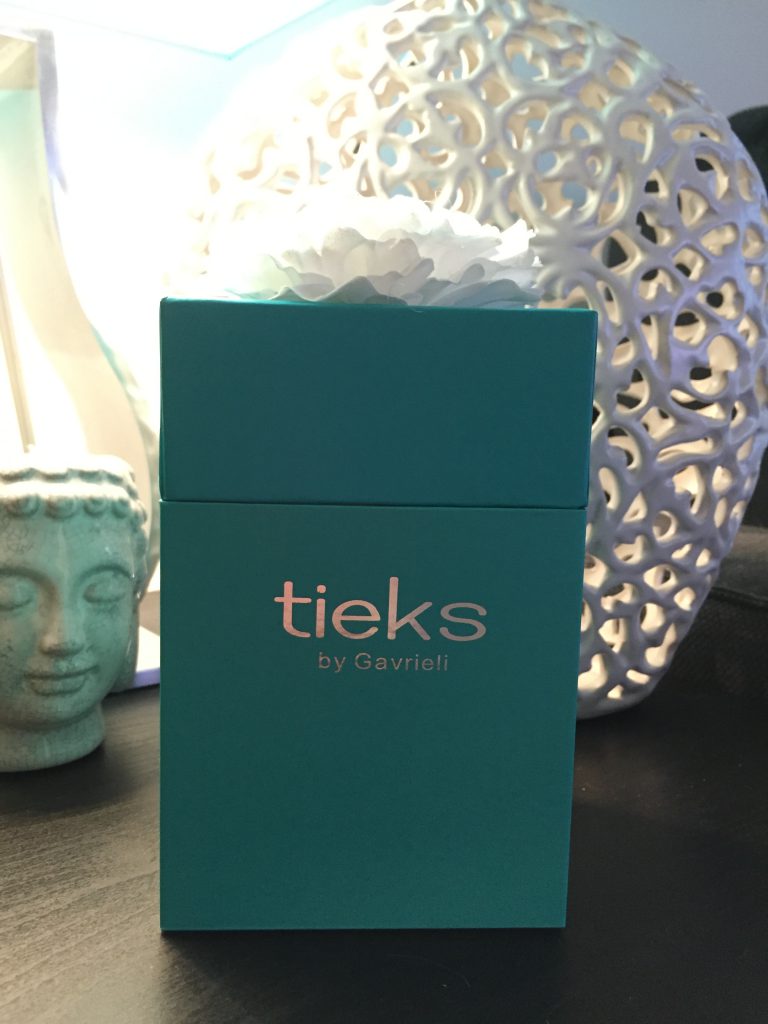 What are Tieks? They are a foldable leather pair of flats that you can take on the go with you. They also happen to come in the cutest packaging.
Whenever I peruse Pinterest, Tieks reviews are always popping up and they always have the same things in common:
a) The post is sponsored by Tieks themselves, OR
b) It's the same cookie cutter blog post with practically the same review/comments.
When I was looking to purchase my own Tieks I did some Google searching and all the results were basically the same, making me question whether these shoes were really the answer to all my flat shoe prayers or if it was just too good to be true.  I feel there's a need to provide you with an honest review from someone who isn't going to sugar coat things.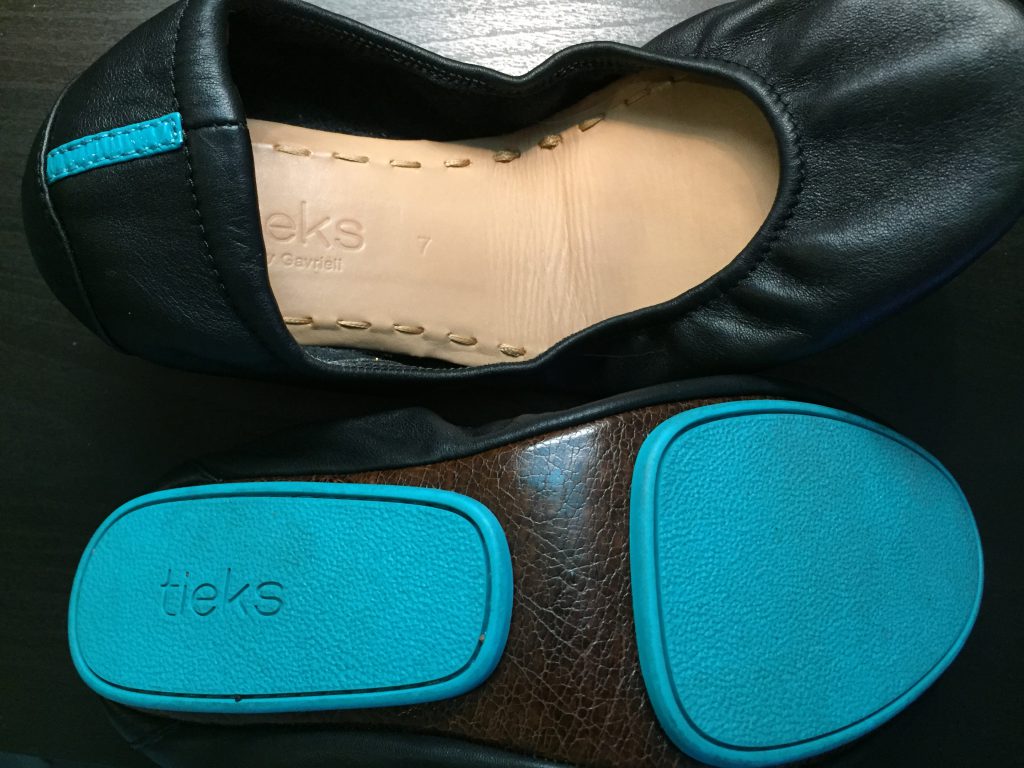 I currently own 3 pairs of Tieks, but typically only wear one on a regular basis (Metallic Pewter). First thing to note, Tieks are pretty pricey with a price tag starting at $175. You need to make sure you're ready to invest in something so pricey that may or may not work out for you. Flats are one of those items that are tricky to purchase, especially online and if you have narrow feet/ankles.
My ankles are pretty small so I'm used to giving up the fight with flats because they always slip off my ankles and make me feel like I'm wearing flip flops since they flop right off and flip right back up at me. My default is to just put on my trusty Target sandals. Skinny ankles aside, I've wanted to look more mature in the office and I felt flats were worth investing in (and investigating). Alas, I gave into the hype and purchased my first pair.
Initial reactions? The shoes were kind of uncomfortable, giving me blisters on my heels and the tight toe bed made my big toe on one foot noticeable through the leather. I even tried a size up thinking maybe I had the wrong size, but the larger size was too big and floppy. So, I took action and put on my fluffiest pair of socks and slipped on my Tieks to stretch them a bit, and I added stick on heel protectors inside of the shoes to cushion my heels and help with any potential blisters. This helped but it took several sock sessions and evenings out with my Tieks to make them feel comfortable.
Nowadays I am walking around in my already worn in pair of Tieks without the stick on heel protectors after several months of use, which gives me hope that Tieks can become a staple in my wardrobe. I'm still wearing only one of my pairs on a regular basis because breaking in the shoes is sometimes too exhausting when most of my commute involves walking. No one wants to commute in and out of Manhattan with blisters and the back of flats digging into your ankles.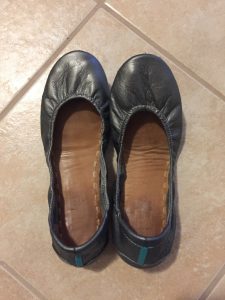 Now on to one TMI topic I must address: Smell. I don't think I'm typically a sweaty foot kind of person but Tieks with their full leather construction make my feet heat up and get a bit sweaty, which leads to the leather (non-removable) insoles becoming worn and smelly. You don't know how many Google searches I did to see if this was normal or if people had cleaning suggestions. Sadly, I always came up empty handed. Maybe I'm just special (weird), but I can't be the only one with smelly Tieks! Sadly I don't have a great suggestion to avoid them from getting smelly but I have found a couple products from Avon (Thanks Mom!) worth keeping on hand if you plan to do a lot of walking that have helped a bit.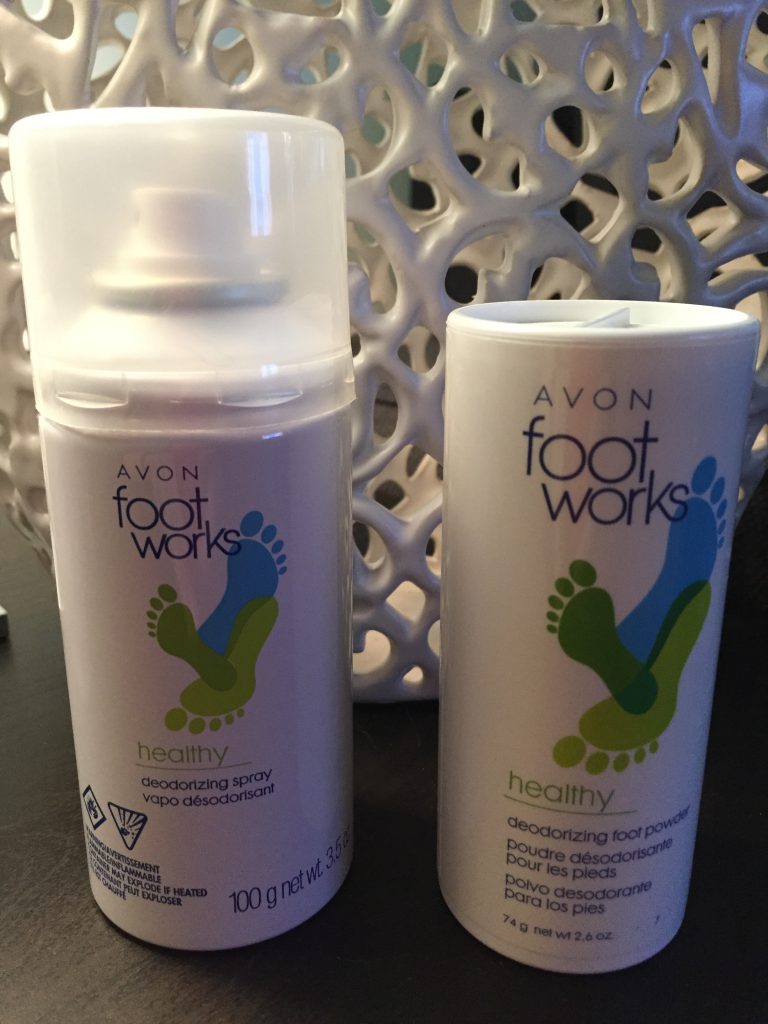 Next up on my journey of fresh smelling Tieks I'll be trying a new product, Foot Petals: Sock-Free Saviors, that are removable and machine washable insoles! They are supposed to help with odor and be a great tool for shoes you can't wear socks with, or rather not wear socks with (thinking of Keds). I'll be walking around with the Sock-Free Saviors over the next couple of weeks so stay tuned for a review here!
5 Takeaways on Tieks:
Tieks aren't life altering as some reviewers will make you think, but they are fashionable and are a great alternative to heels or sneakers.
I don't feel like I'm walking on clouds but I do feel a fair amount of cushioning thanks to the eye catching cushioned blue bottoms.
For me at least, they required a great deal of breaking in – they weren't super comfortable or enjoyable right out of the box but if you're determined to keep your Tieks, keep at it with wearing socks with them within your home until you get them just right.
As many other ladies have mentioned, Tieks should consider creating half sizes. Half sizes might help with those of us who have slight complaints about the initial fit, and found that going up a size didn't resolve the initial tightness.
The price is on the high side, but it's worth paying the price for a well constructed pair of flats. I do a lot of walking in my Tieks to and from work and the shoes have held up and still look brand new on the outside.
Would I recommend them? Yes and no. If you have narrow ankles I would prepare for needing to do some extra breaking in. If you're someone who typically wears new flats without issue, Tieks offer a great selection of colors with great cushioning. Happy walking!
UPDATE (2/16/2019): Check out my latest "shoe" blog where I talk about Tieks vs Rothys.