Two years ago I was introduced to Goodreads, a neat site that lets you discover books, track what you're currently reading, what you want to read in the future, and even create yearly reading challenges. 2016 was the first year I create a reading challenge for myself, and ever since I've been reading constantly.
For 2017, I decided I would increase my reading challenge book number slightly, to 20 books. I'm happy to report I reached my goal!
Here's a peek at the books I took on this past year. You'll see they are pictured in ranking order. After each book, I was able to give it a certain amount of stars based on how good I thought it was.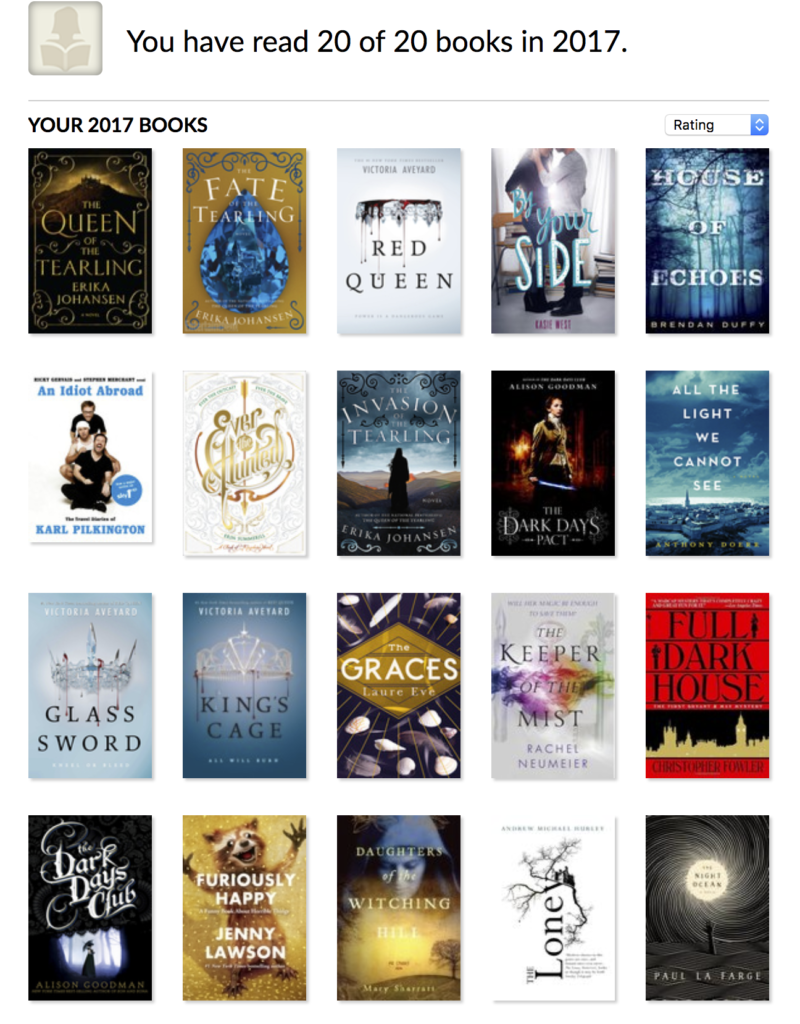 If you haven't read The Queen of the Tearling series, you need to. It's one of my favorite series, and it's great for empowering young girls or women since the main character is a strong but fun and interesting female character.
For 2018, I've signed up for another reading challenge, but have kept my number of books to read to 20 again. I'm expecting this year to be pretty busy with work and travel, so I may not have as much time as I'd like to curl up with a good book, but I do plan to share my travel stories with you here, so stay tuned!
First book of 2018: Uprooted by Naomi Novik
What's it about? A girl from a small village chosen to go and live with a wizard called The Dragon, where she soon discovers she may have some secret powers of her own.
Happy reading!