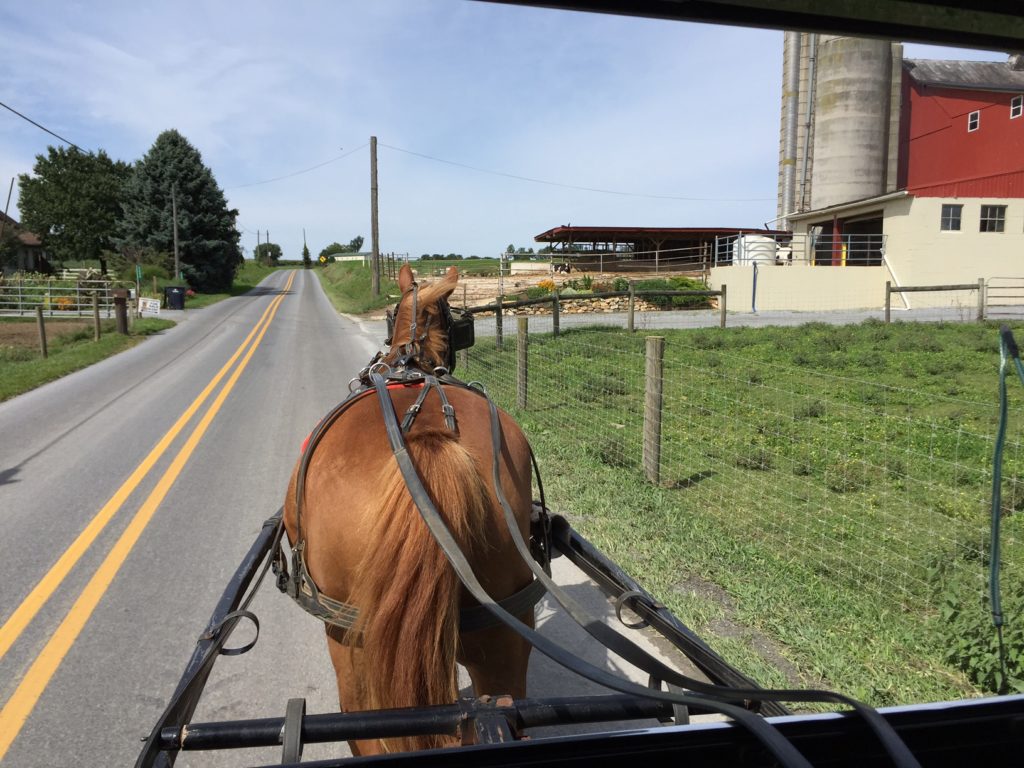 This past weekend my mom and I visited Amish Country in Lancaster, Pa. I've always been fascinated by different cultures, particularly the Amish because it's so amazing that they can keep their lifestyle as it is, when they are surrounded by so much technology and modern culture. For a time, I even considered majoring in a field that would let me study different cultures and people, Anthropology, after I took a class at Mount Holyoke College during my senior year of high school, but I opted for Broadcast Journalism and Political Science instead.
My mom had planned to visit Amish Country back in the day when she was pregnant with me, but her doctor suggested she skip the trip, so you could say this trip has been 27 years in the making.
Here's my list of go to places and must dos
Where to stay: DoubleTree Resort Lancaster
There aren't a ton of hotels in the region, so if you're looking to stay at a place that isn't a Bed and Breakfast, you're options are limited, but the DoubleTree suited us just fine!
Buggy Ride
If you go to Amish country you absolutely have to take an Amish horse and buggy ride. As we drove into Lancaster, we ended up on some middle of the nowhere roads, even our maps app lost us, but the neat thing was we got to see so many people riding in their buggies. This was the number one activity my mom and I had on our list of must dos.
There's a number of buggy riding companies, but there's only one that is worth visiting, and that's Abe's Buggy Rides. This is the real deal! You'll be taken on your ride with a real Amish person, unlike the other tours in town that are not run by the Amish and are extremely touristy and unauthentic. If you want an authentic experience, going through real Amish neighborhoods, you have to go to Abe's.
We opted for the hour long ride ($45 a person). The best part of the tour was that it was just for us. At Abe's you get a private tour, no sitting with strangers! On our ride we got to see an Amish school house, and school was getting out when we drove by, which was cute. We also got to stop at a bakeshop were we picked up a lot of yummy goodies.
Our driver, Sam, even allowed me to drive the buggy twice, which who can say they've actually driven a real horse and buggy!? It was so much fun.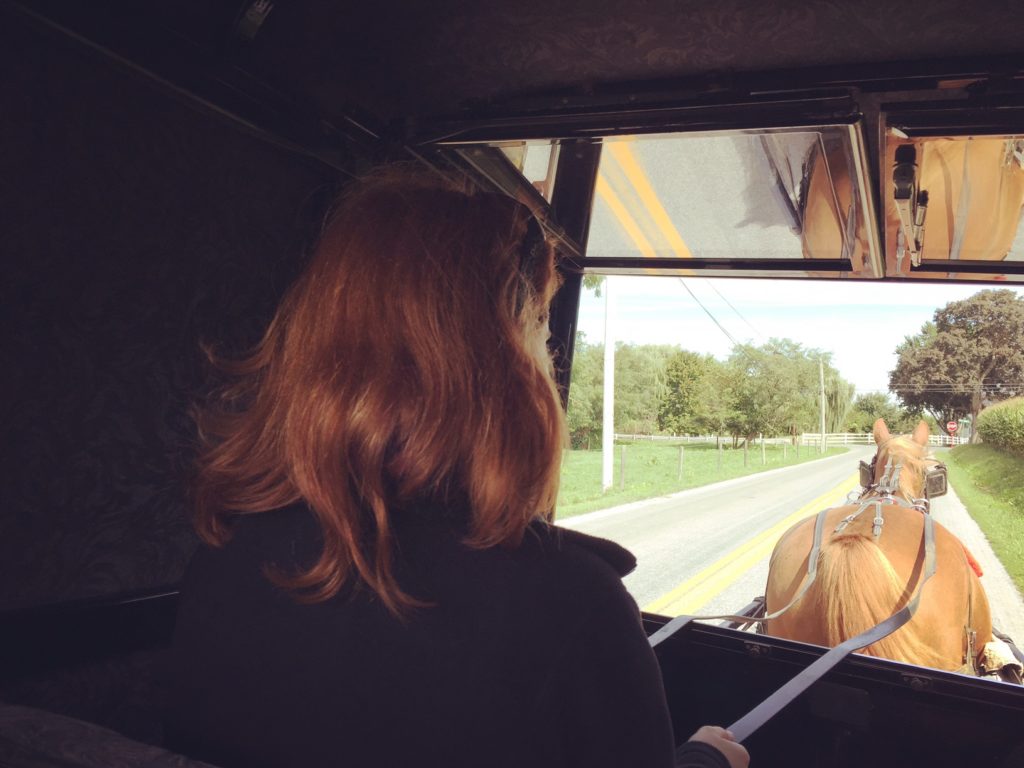 Treats
If you're interested in doing something focusing on food, there's a few spots you should take a pit stop at nearby.
The first is Julius Sturgis Pretzel Bakery in Lititz, PA. It's not too far away, around a 20-30 minute drive from Lancaster. The bakery is the first commercial pretzel bakery in the country. Here you can take a cute 20 minute tour for $3.50 a person. You'll get to see how pretzels were made back in the day, hear some tales about the Sturgis family, and even get to roll out a "pretzel." I put pretzel in quotes because I don't believe it's real pretzel dough and you don't actually get to cook/eat it, but it's a fun activity especially on a rainy day.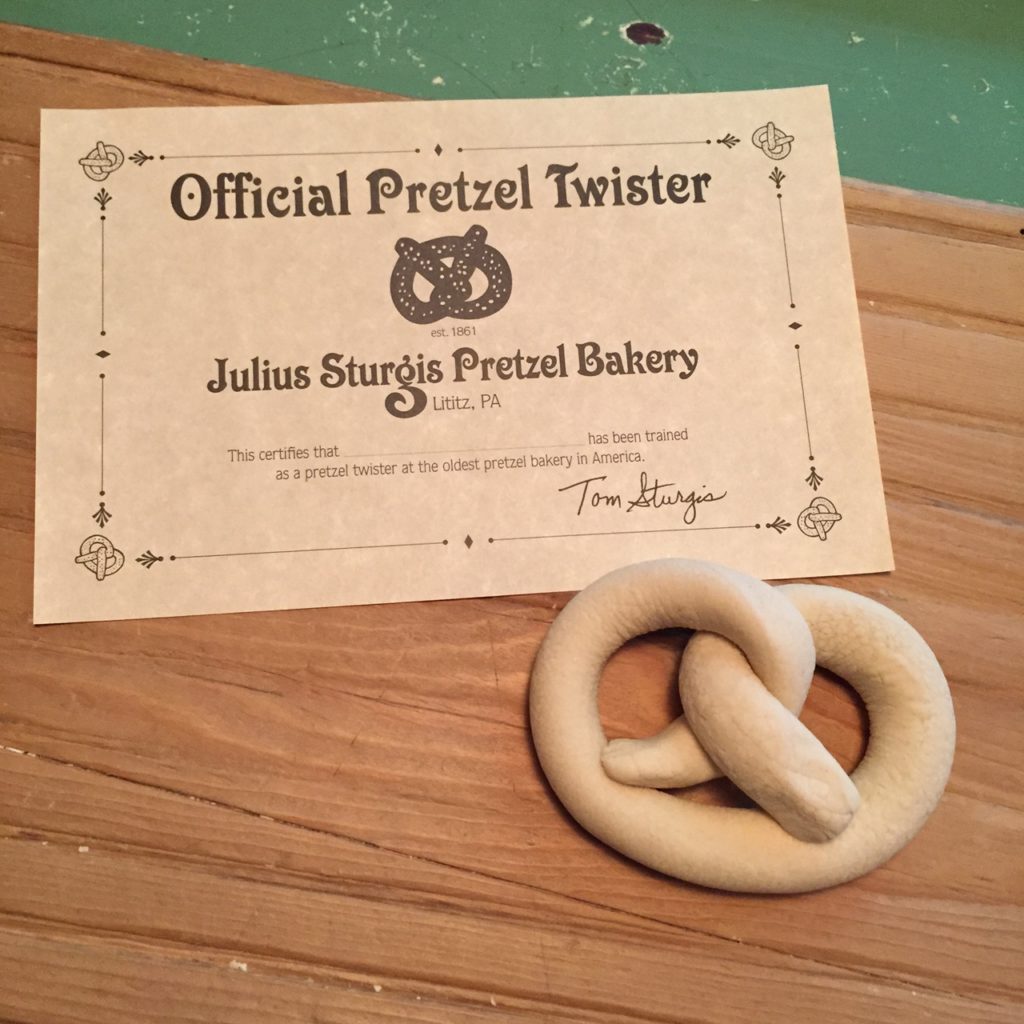 Wilbur Chocolate
This factory chocolate store is only a couple blocks away from the pretzel bakery, and it smells heavenly. In the back of the store they have a couple tins of Wilbur Buds, a small chocolate they are known for, that you can sample. Pretty tasty! They also have a little section with windows where you can see some of the workers making chocolate.
Shopping
If you're looking for some shopping (not necessarily Amish ran businesses), you should check out Kitchen Kettle Village. They have a lot of fun shops here where you can buy everything from candles, soaps, fudge, decorations, and so on. The best shop here is The Jam and Relish Kitchen. So many tasty treats await you, plus tons of samples! In the back there's also a canning kitchen where we were able to see a bunch of Amish women canning pickles that day.
Bird in Hand Farmer's Market is another must visit shopping spot. You'll find tons of sweet treats, meats, canned items, and more here. There's also a number of craft shops to puruse as well.
Overall, Amish Country was a lot of fun. I'd recommend 1-2 days there depending on what you want to hit up. It's amazing to see how different the Amish culture is, and you can't go wrong with their cooking and baking!