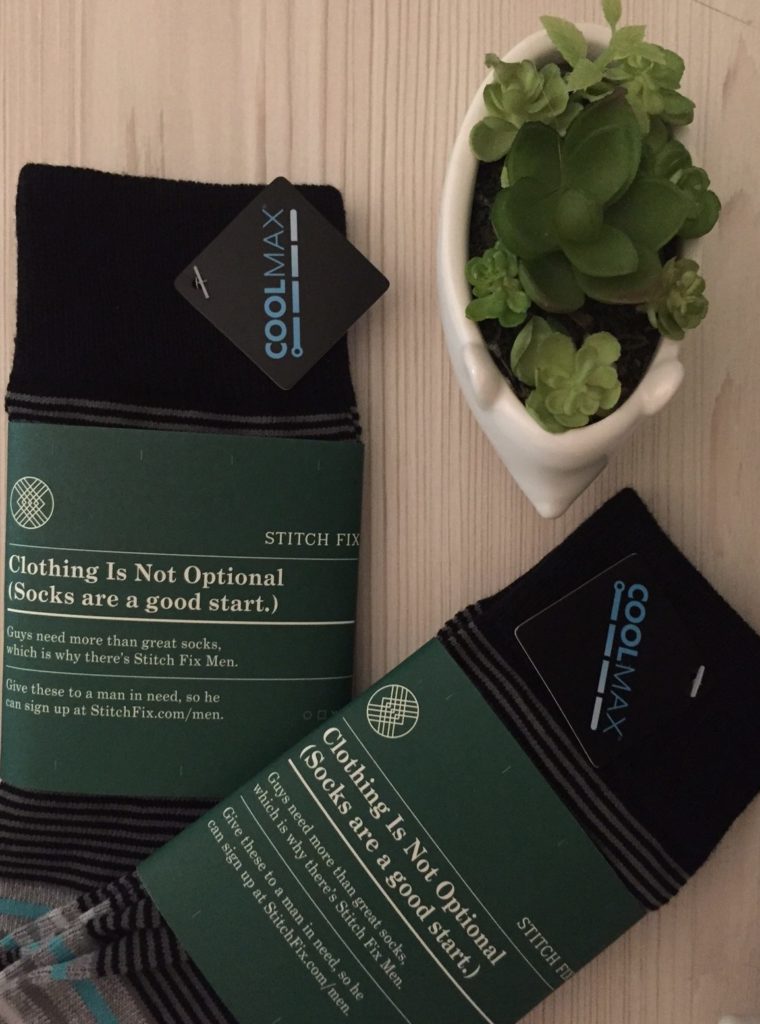 We all know I absolutely love Stitch Fix, and I have even greater love for the company when I received a surprise package last week from them. Inside were two pairs of men's socks and a code for a free styling for my man of choosing (-$20). How amazing is that?
The socks arrived at a perfect time too since I'm prepping my next Men's Stitch Fix Review. Stay tuned for that post in the coming week! Do you have a guy who needs to up his summer style? Stitch Fix has some great pieces to keep your man cool in the summer both in temperature and in style 🙂
As a Stitch Fix Affiliate I'm kind jealous that these socks are for men because they actually have the Stitch Fix logo right on them. I hope one day I'll be lucky enough to see some Stitch Fix branded goodies for the ladies.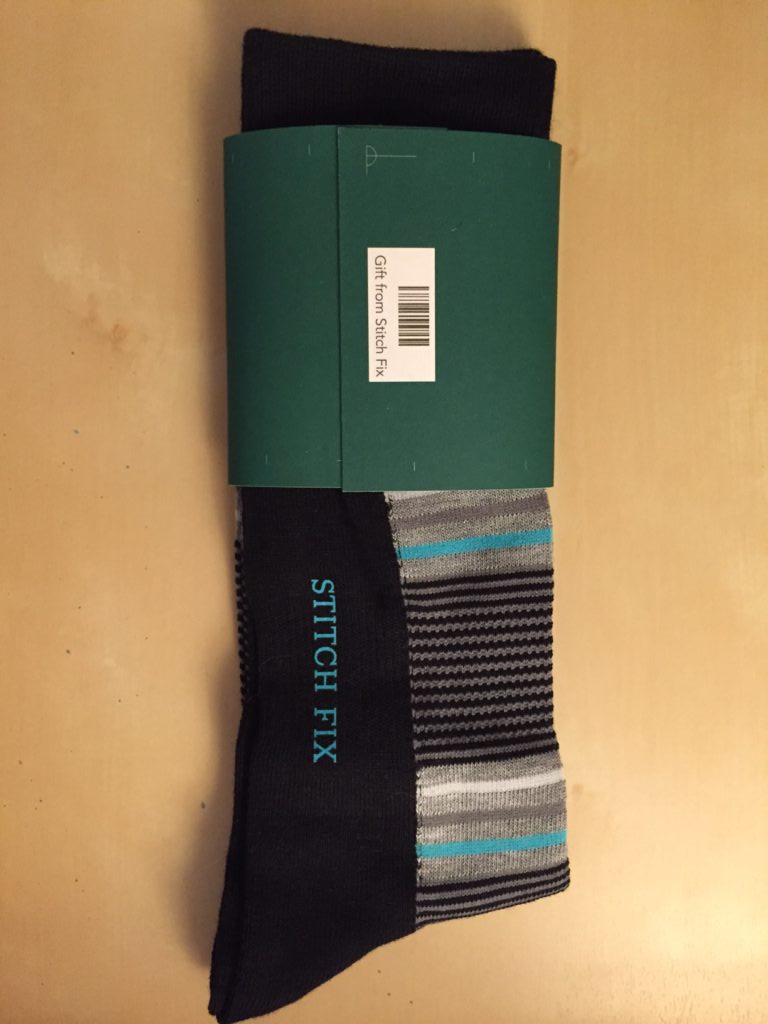 A lot of us probably wouldn't have originally considered having a styling company give us basic and essential pieces like socks to add to our wardrobe, but I have to say I'm impressed with what I've seen other guys receive, and some of them have received non-branded socks in their Fixes and seem to like them a lot. Something to consider if you're wanting to move away from the basic white socks.
I haven't decided which lucky guys will get one of the 2 pairs I received, but I can't wait to gift one of them a free styling fee so they can give the service a try and see what I've fallen in love with.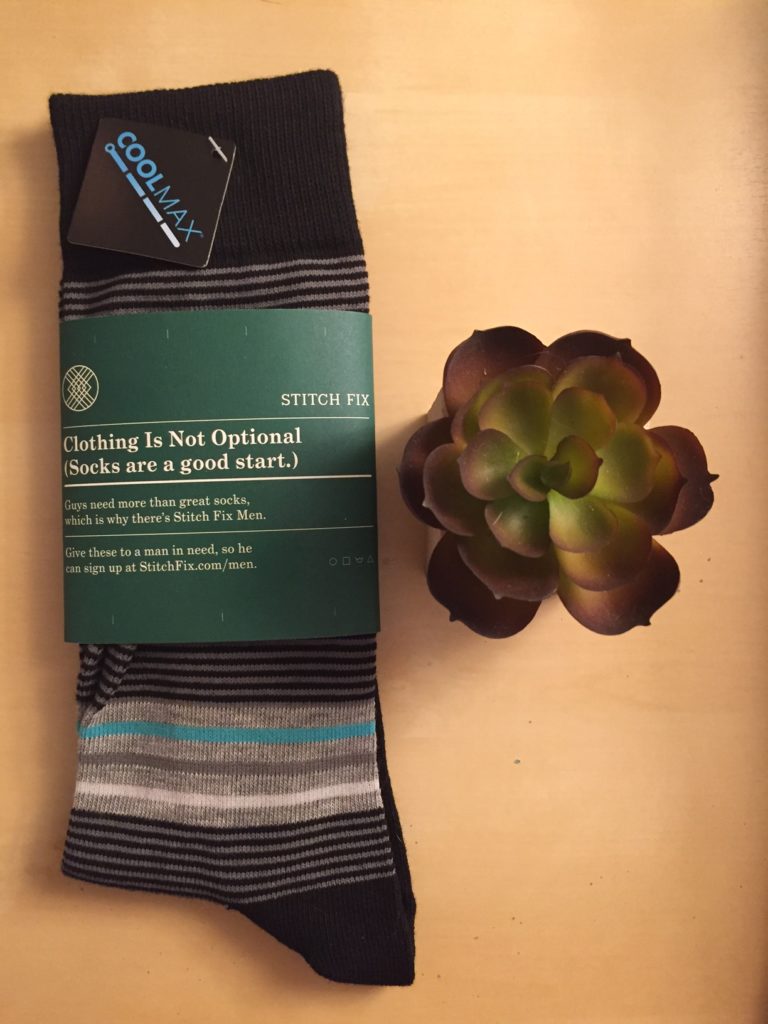 I'm honored to be a member of the Stitch Fix community and I wouldn't have some of the amazing outfits and pieces that I do today without them. Thank you!
Stay tuned tomorrow for my latest Summer Stitch Fix Review (for the ladies!)