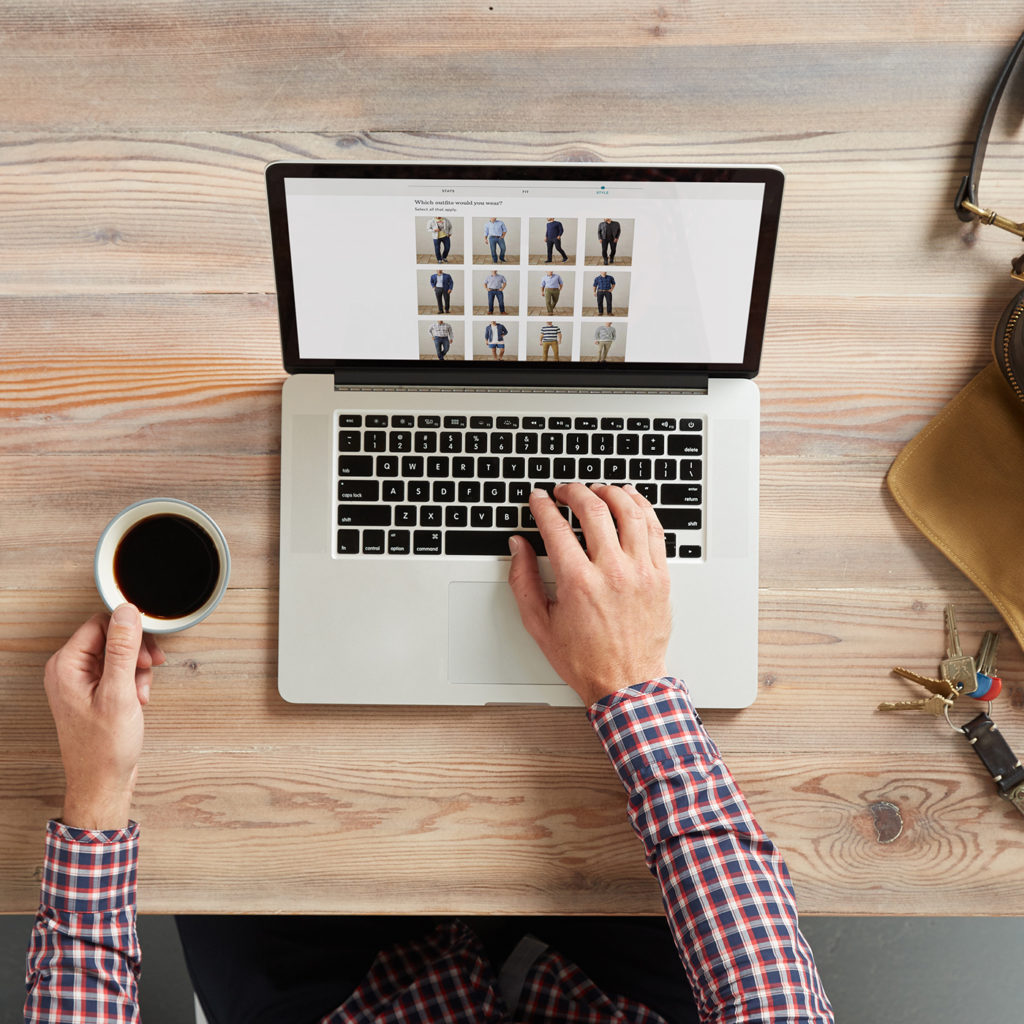 Disclosure: This post contains Stitch Fix Affiliate links, and I may receive compensation.
What's Stitch Fix
: An amazing fashion company that provides you with your own personal stylist who picks out pieces based on your style profile, requests, budget and your figure!
Stitch Fix used to be all for the ladies, but a few months ago they launched a service for men! When I heard they were now including guys, I really wanted to get my boyfriend or dad involved in the amazingness that is Stitch Fix. Lo and behold for Christmas my boyfriend received a Stitch Fix gift card from his brother (smart guy!).
For my boyfriend's first fix, Brian received two collared shirts, a hoodie, a pair of pants, and a peacoat. Let's take a closer peek!
#1- Jachs Madison Spread Collar Shirt
The Jachs collared shirt was a great color and the plaid design was really nice. I could tell style wise it was something Brian would approve of, but style and fit are two different things! While the overall cut and fit were decent, the sleeves caused some frustration. "The sleeves were too short" says Brian. For tall guys sleeve length is important. I'd say if you're just around 6ft or slightly shorter this top would be great, but if you're over 6ft tall I'd pass on this shirt if you worry about your sleeves rising up a bit on the wrist. Brian opted to return the shirt because of the slight shortness in sleeve length.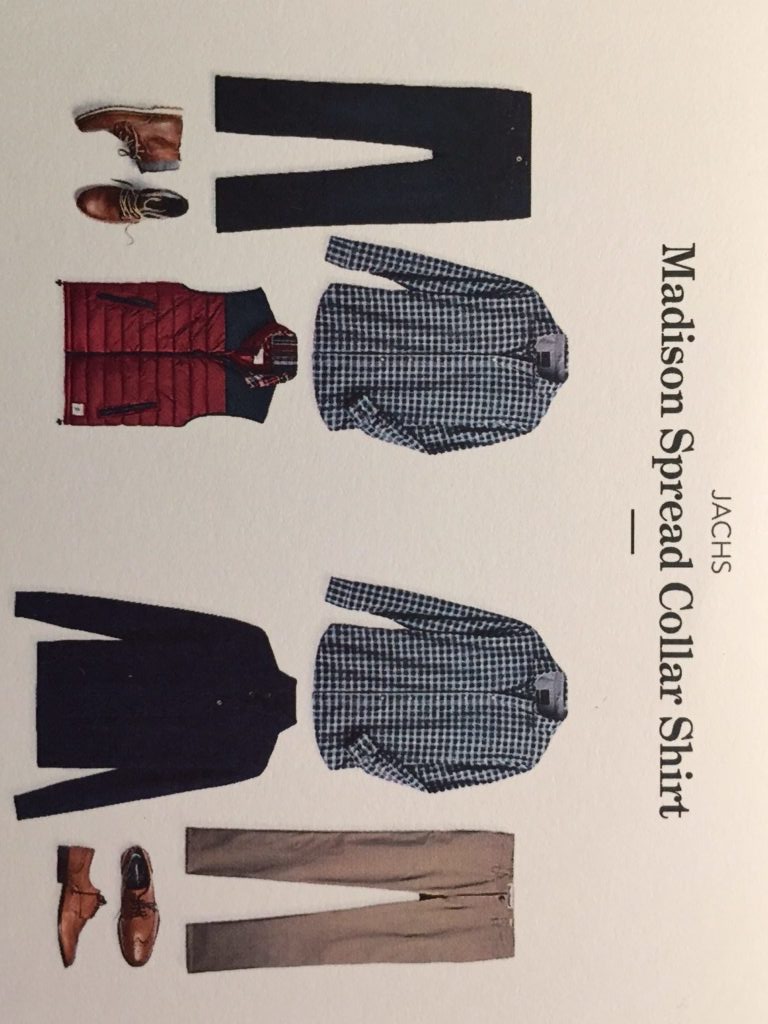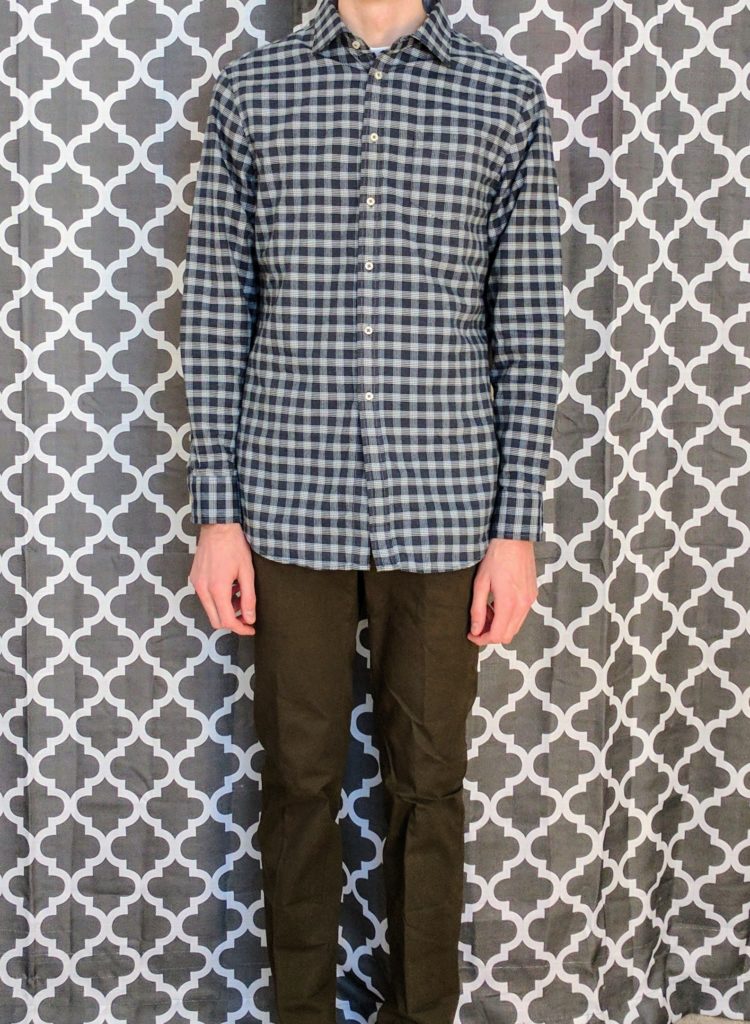 #2 – Alternative Apparel Marathon Hooded Pullover
Hoodies are popular amongst women and men, but not my boyfriend. For whatever reason he's never been a fan of hoodies so I was curious to see what he thought of the hooded pullover he received from his stylist. According to Brian, "It was only a decorative hoodie." While the hoodie was cute, and I felt the coloring went well with the above plaid top he received, it really didn't add any warmth and seemed more like an accessory piece than something to keep you warm. He ultimately decided to return the hoodie just because he's not a hoodie guy, but I probably would have kept it if I was him because it looked really great and added a bit of oomph to the outfit we put together from his Fix.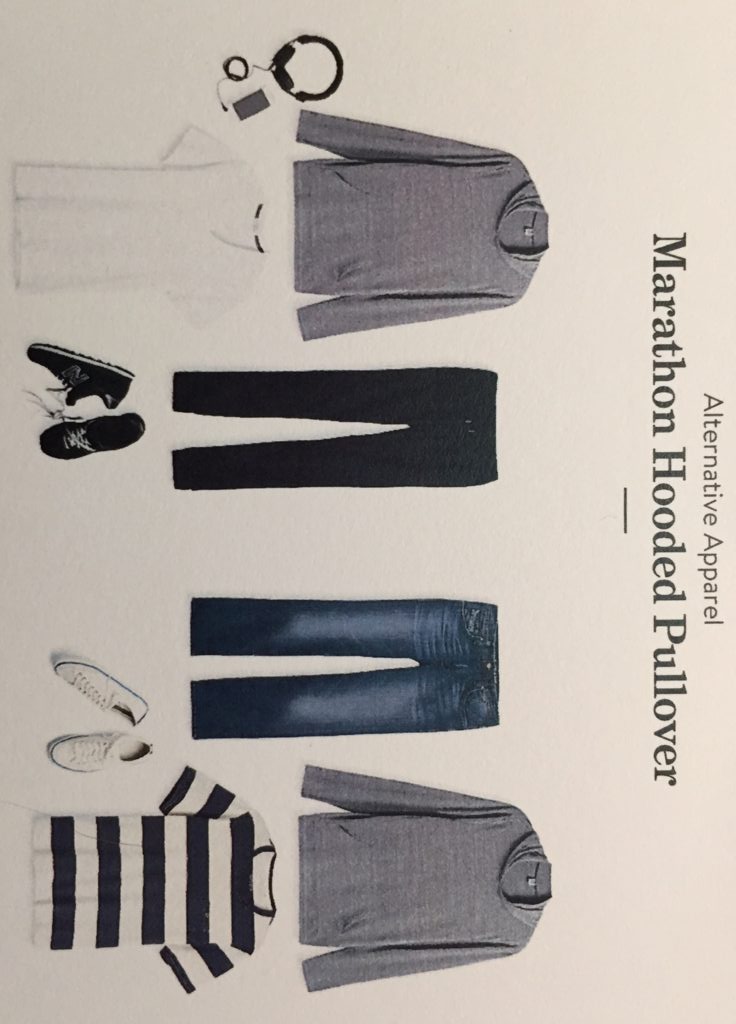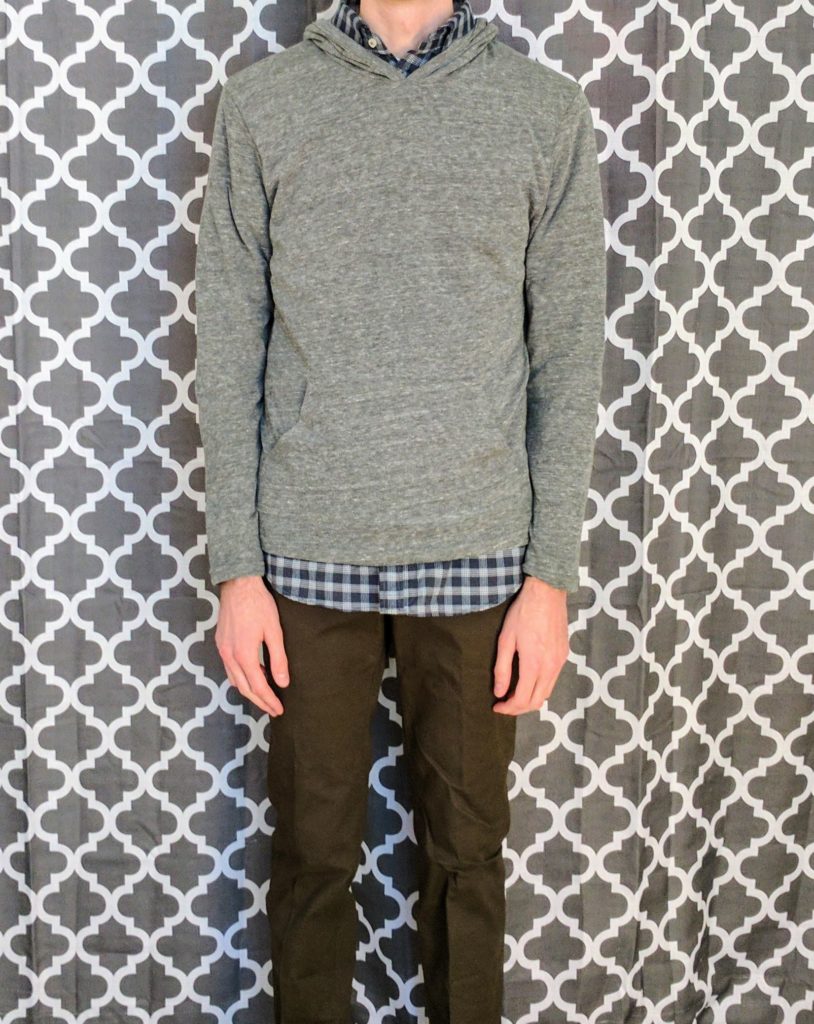 #3 – Hawker Rye Essential Wash Long Sleeve Shirt
Solid button up shirts should be a staple in any man's wardrobe. They make a look come together effortlessly and can be dressed up or down. This Hawker Rye shirt comes in a really great blue hue that will surely make blue eyes pop 🙂 Comparing this top with the first long sleeved top in his Fix, Brian felt "The sleeves were a little longer and the top fit nicely." The cut of the shirt was nicely done, not appearing baggy or oversized like some button ups can. If you're a guy on the slimmer side, like Brian, this shirt will fit great and add a nice bit of color to your wardrobe. You'll be able to pair it with an assortment of pants colors from brown to black and even jeans.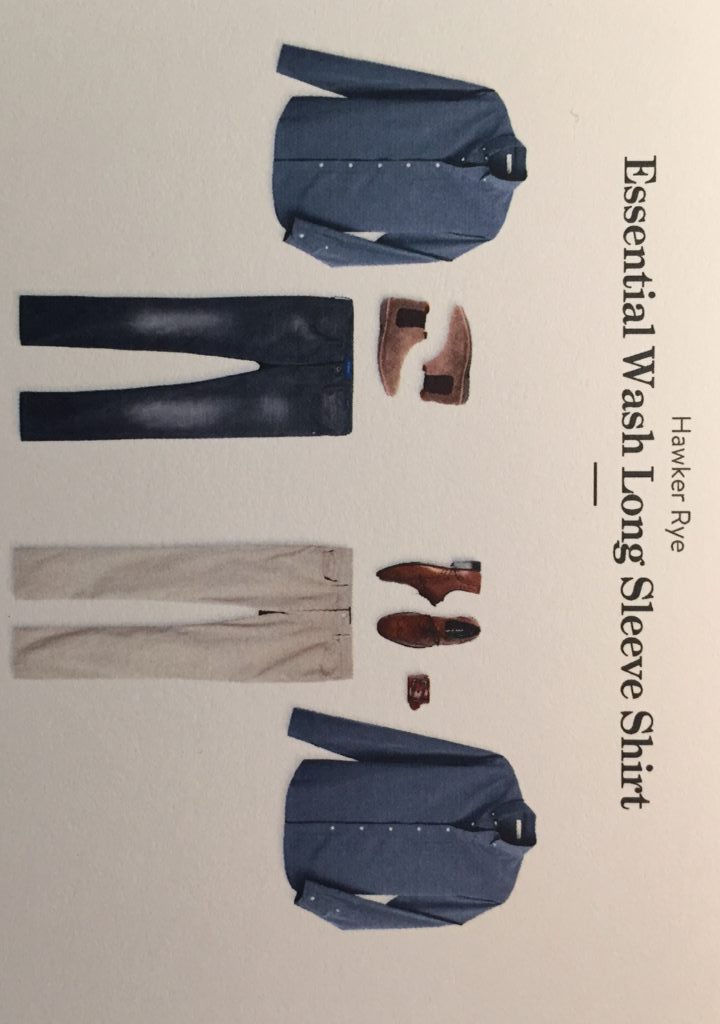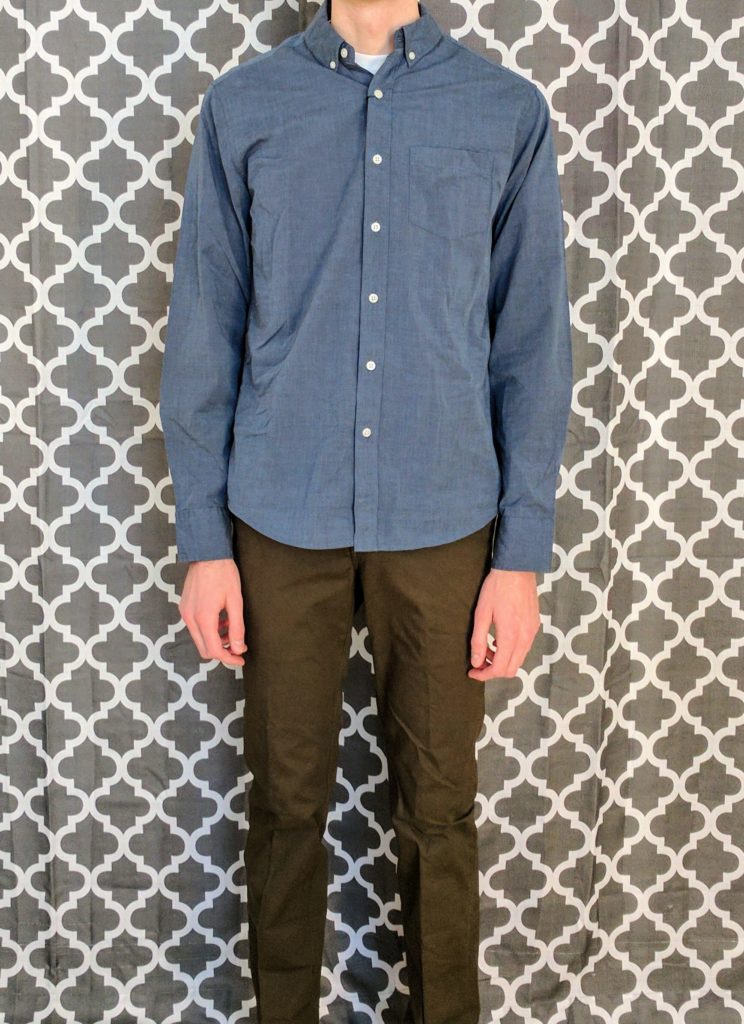 #4 – Ben Sherman Reading Twill Trouser
Finding a pair of great fitting pants can be a challenge for taller guys, and I wasn't sure Stitch Fix was going to be up for the challenge but they succeeded with this trouser from Ben Sherman. "They are very long, which is nice." For tall guys (6ft +) finding pants that fit in the waist and then have enough length to not be high waters are hard to come by and highly coveted. I think we'll be checking out Ben Sherman more in the future to see what other great pants they have to offer. One of our favorite things about this pair is how they're well fitted around the legs, providing a skinny pant look without being tight.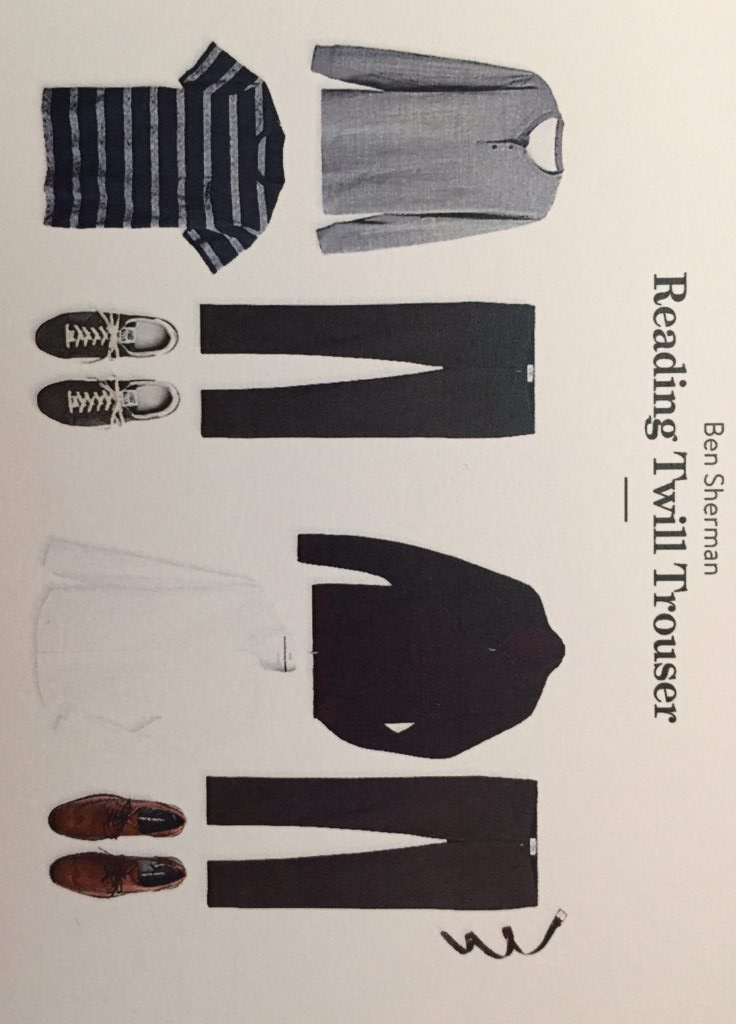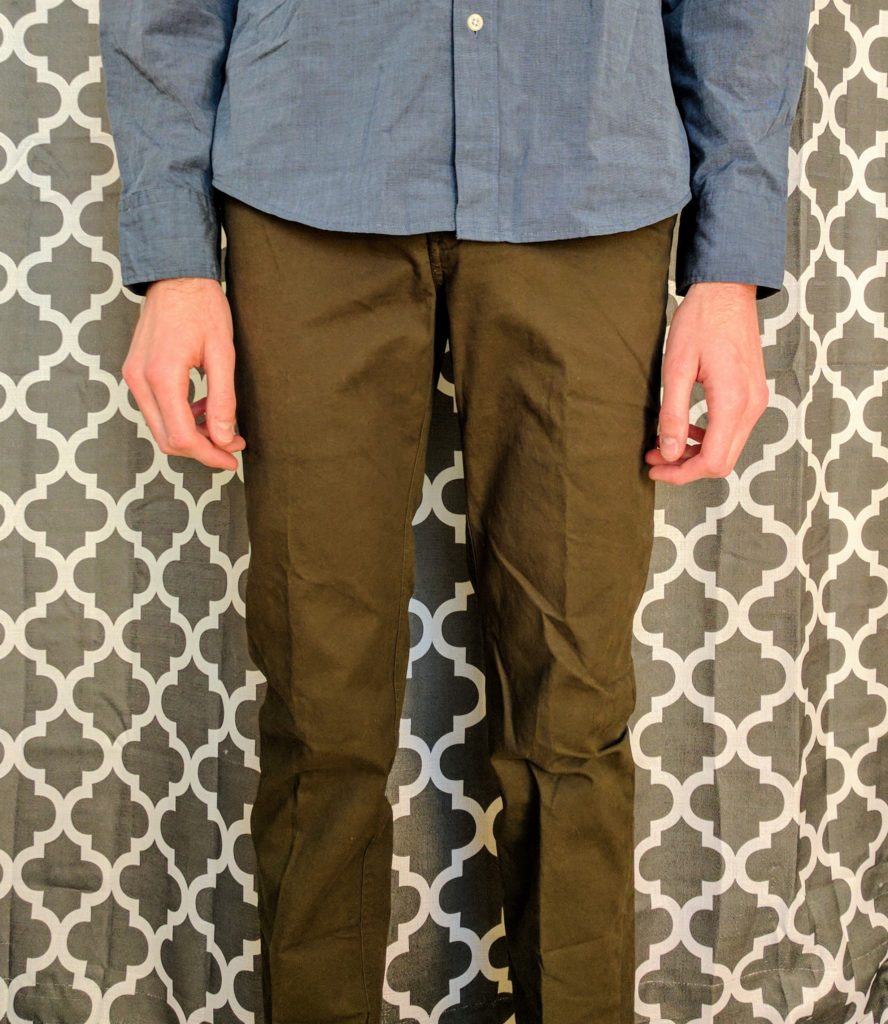 #5 – Marc New York Chesire Pressed Wool Peacoat
Coats can be a hit or a miss. You never want to look like a marshmallow or like your coat is wearing you. While I'm a fan of black peacoats on men, they need to be really well fitted. Unfortunately for Brian, this coat didn't fit super well. "It was a little baggy, and it's strange having a zipper inside of it." Zipper you say? Yea, this peacoat actually had a zipper at the top where peacoats tend to have an opening, which was a bit unexpected. The zippered section will definitely add warmth so if you're looking for a warm coat, give this one a try. The zipper made Brian feel like he was wearing two different coats and didn't give off a traditional peacoat feel. It was back to Stitch Fix with this coat.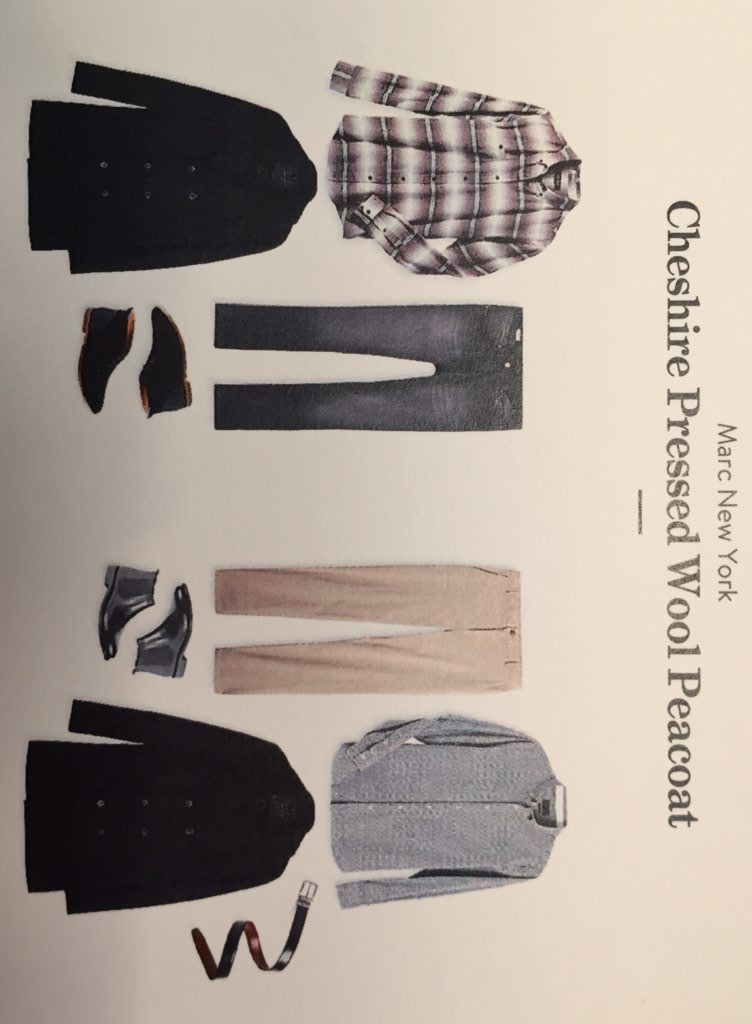 Brian, or shall we say batman, wanted to bring a little mystery to the photo shoot.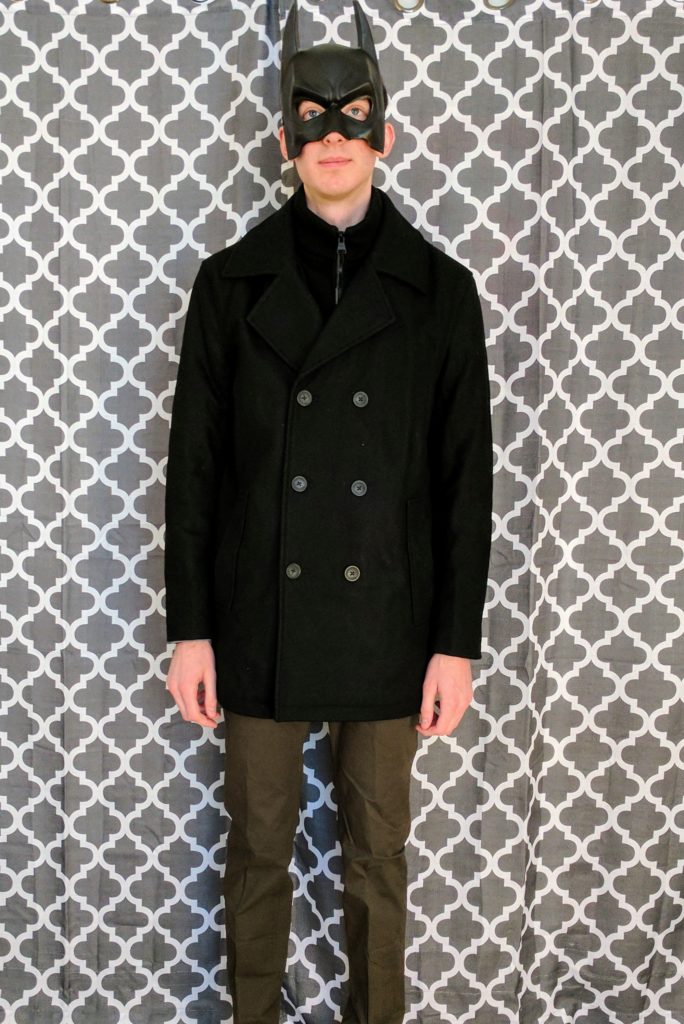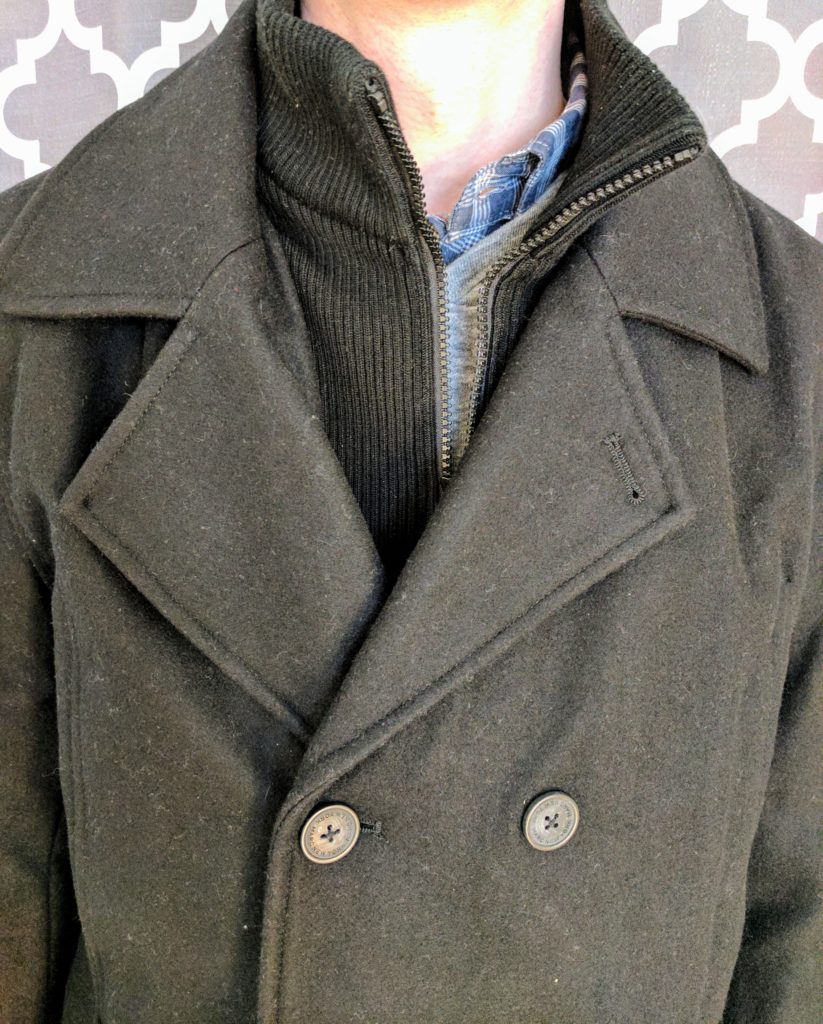 Final Thoughts from Brian: It was great getting some clothes without having to do any work myself, which was nice for a change. Yet, I'm not sure how personalized the experience was, but looking forward to ordering another fix.
Final Thoughts from Katie: Overall I was pretty impressed with the Fix Brian received. I liked all the pieces minus the coat and was happy to see none of the items were too fashion forward for Brian's first box. I hope that Stitch Fix continues to carry long length items (tops and pants) so that we can see what else Stitch Fix has in their inventory.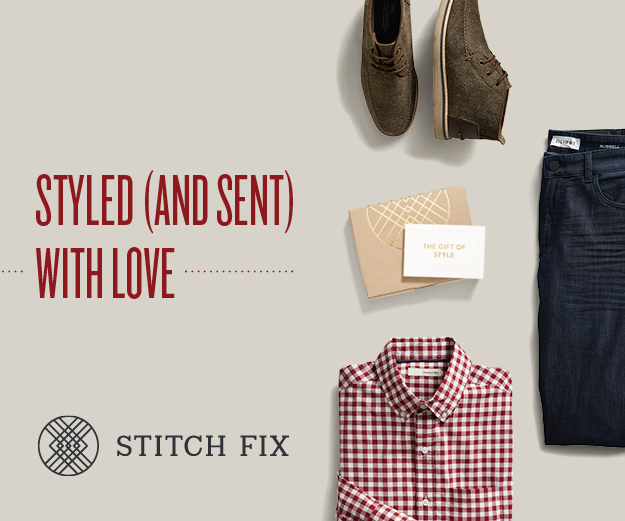 Don't forget Valentines is under a month away! A Stitch Fix gift card would be a great treat for your loved one. Sign up for Stitch Fix today and see what pieces you might fall in love with.