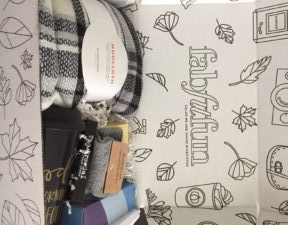 Fall is here, and it's my favorite time of year! Warm beverages, fall leaves, apples, and cozy sweaters are just a small part of what makes Fall amazing. This Fall I also had my FabFitFun box to look forward to. Check out what's in store for this season!
First up, the box this season was plain white with fun Fall designs, so it was absolutely perfect to find that FabFitFun included a coloring book and set of color pencils (which they recommend using to decorate your box!). Coloring books are all the rage for adults nowadays!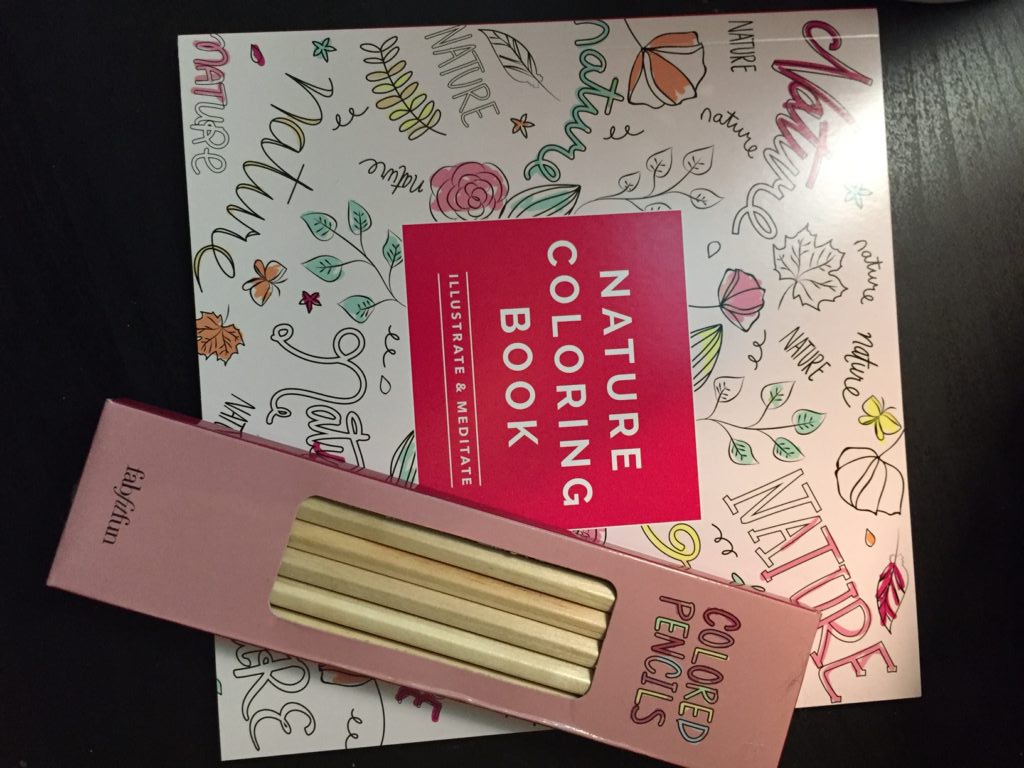 Time for beauty products! This box you'll find yourself with a luxurious body oil, gel for your eyebrows, and a night serum.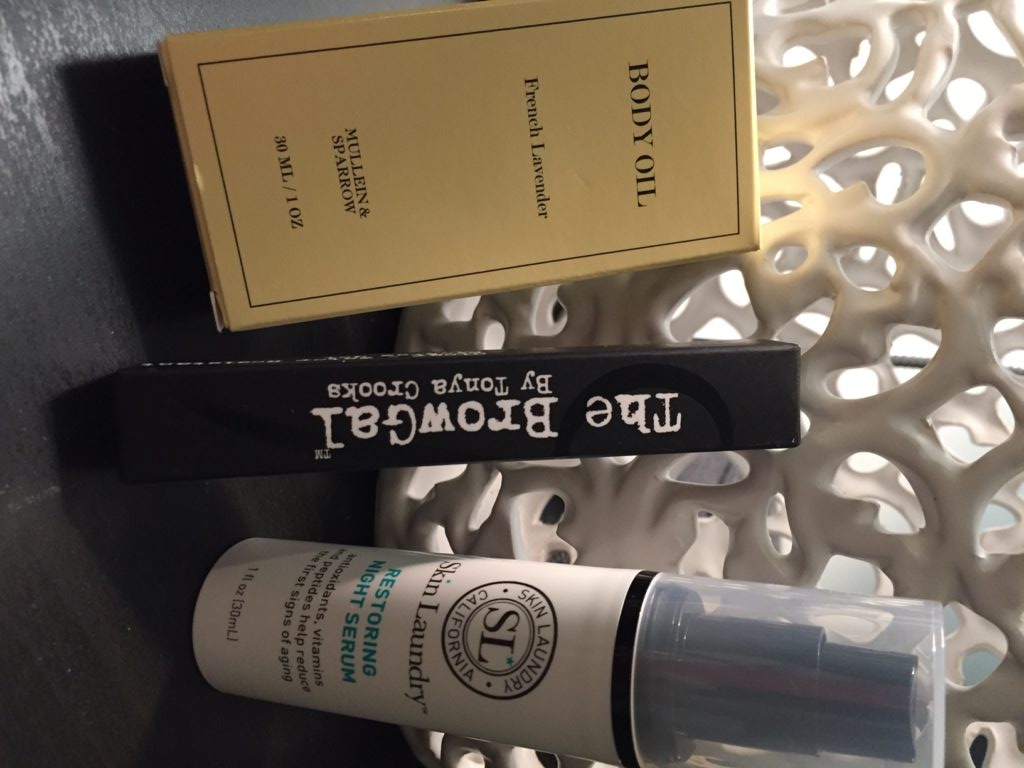 Mullein & Sparrow Mini French Lavender Body Oil
This oil smells just like a fresh bouquet of lavender, it's heavenly and not too overpowering. They say this oil helps calm your skin, but I also find it helps calm me as a whole, making me feel like I'm having my very own private spa experience. Tip: You can also add this to a bath.
The Browgal Clear Water-Resistant Eyebrow Gel
Full brows have been all the rage lately, so this gel is a great essential for keeping them in place and looking fabulous. The best part, is this gel is waterproof so you can even go swimming and still look great.
Skin Laundry Restoring Night Serum
I've been meaning to find some sort of night beauty treatment, so I can't wait to try this serum out. The serum promises to provide firmness, elasticity, and improve your skin texture.
To go with your beautiful skin and brows, I also received the Pure Cosmetics Nude Collection Eyeshadow Palette. This palette is full of beautiful colors that will look great on anyone.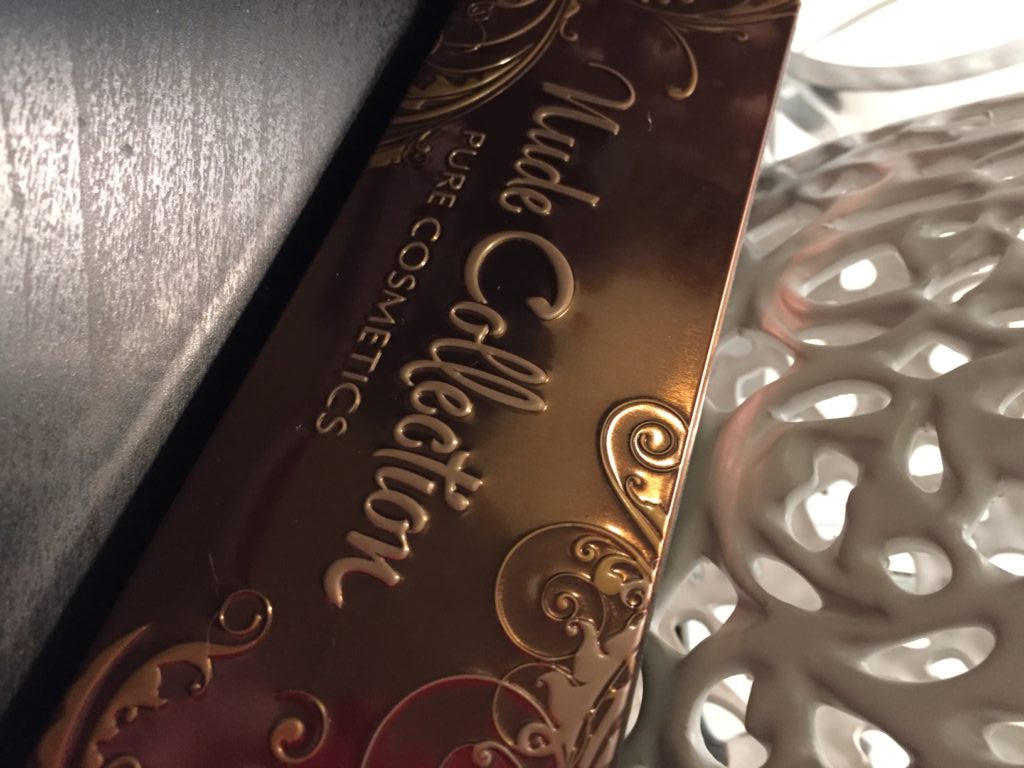 So we've got our beauty regime covered, so of course it made perfect sense for FabFitFun to include something for your bath/shower.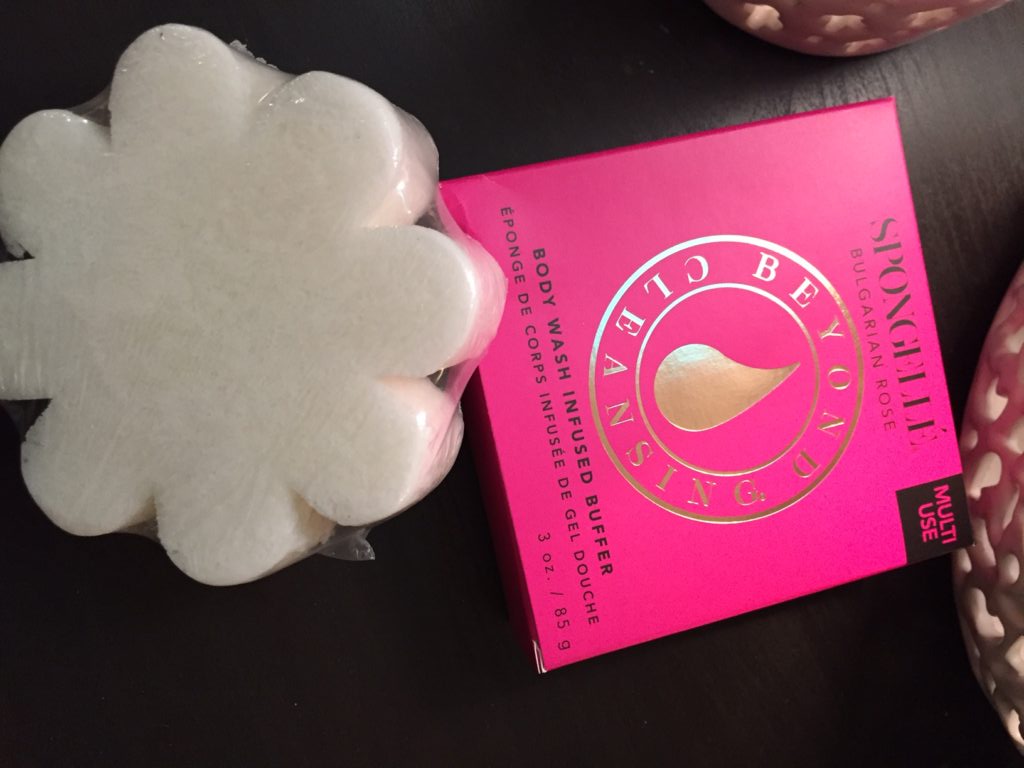 Spongelle Bulgarian Rose Body Wash Infused Buffer
This buffer/sponge smells amazing! I love the cute shape and how it comes prefilled with body wash. This buffer promises to restore your skin leaving you feeling like silk. Once the rose body wash has been used up, you can add your own soap to this sponge to keep the buffering going.
Fall is the time of year when you want to feel nice and cozy, and you can do just that with the next two items.
Toesox Toeless Fitness Socks
These socks are so cute and perfect for use on your yoga mats. Slipping and sliding on your mat will be no more!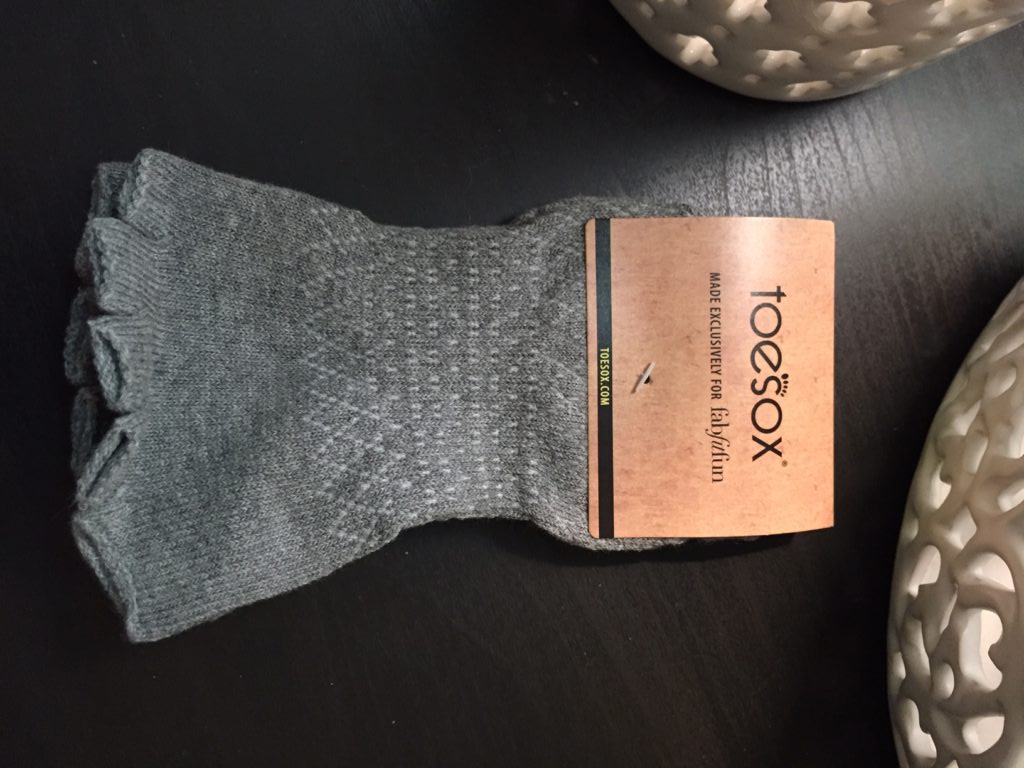 Modcloth Loch and Key Scarf
This scarf is great and oh so massive! The scarf is practically a blanket and there's nothing better than an oversized scarf when the air starts getting chilly. You can belt, wrap, or poncho this scarf up. So many options, so much warmth!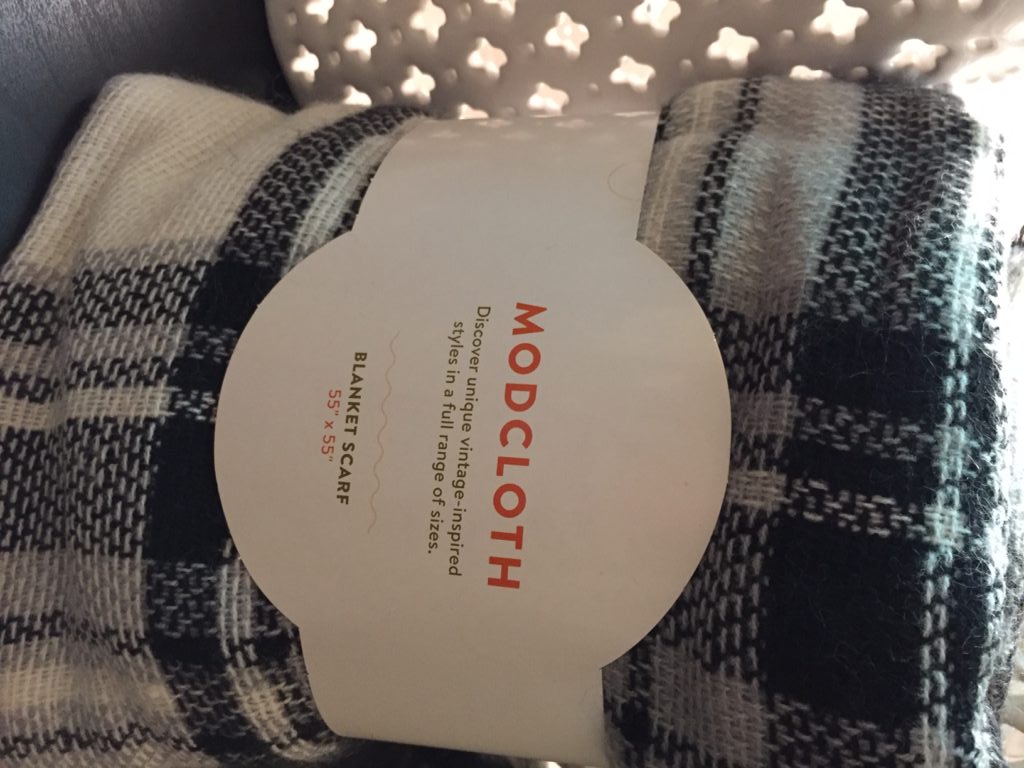 As always, every season FabFitFun provides some sponsored extras as well. This month they provided a couple great bathroom must haves as well, a Cottonelle Fresh Care Flushable Cleansing Cloth box and a tester size Secret Outlast Xtend Clear Gel.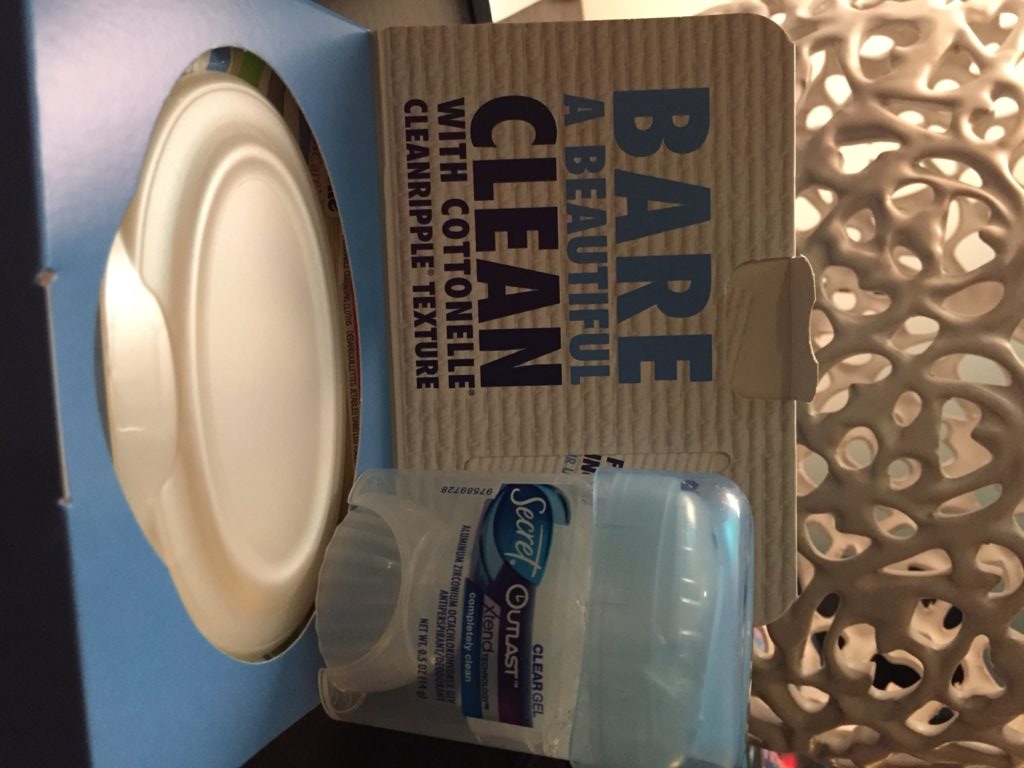 Overall, I think this Fall box is a great haul. I'm looking forward to using these items this fall, and pampering myself a bit with some of these amazingly smelling products. There might still be some boxes to purchase, so don't wait, you won't be disappointed!