Who doesn't love driving in the countryside, leaf peeping, and picking up some of Fall's best products, pumpkins and apples on a lovely Fall day?
This past weekend we found ourselves with the Fall activity itch, and since it was the first good weekend of October, we wanted to take a drive in the countryside and see what we could find. We happened upon Riamede Farm in Chester, NJ.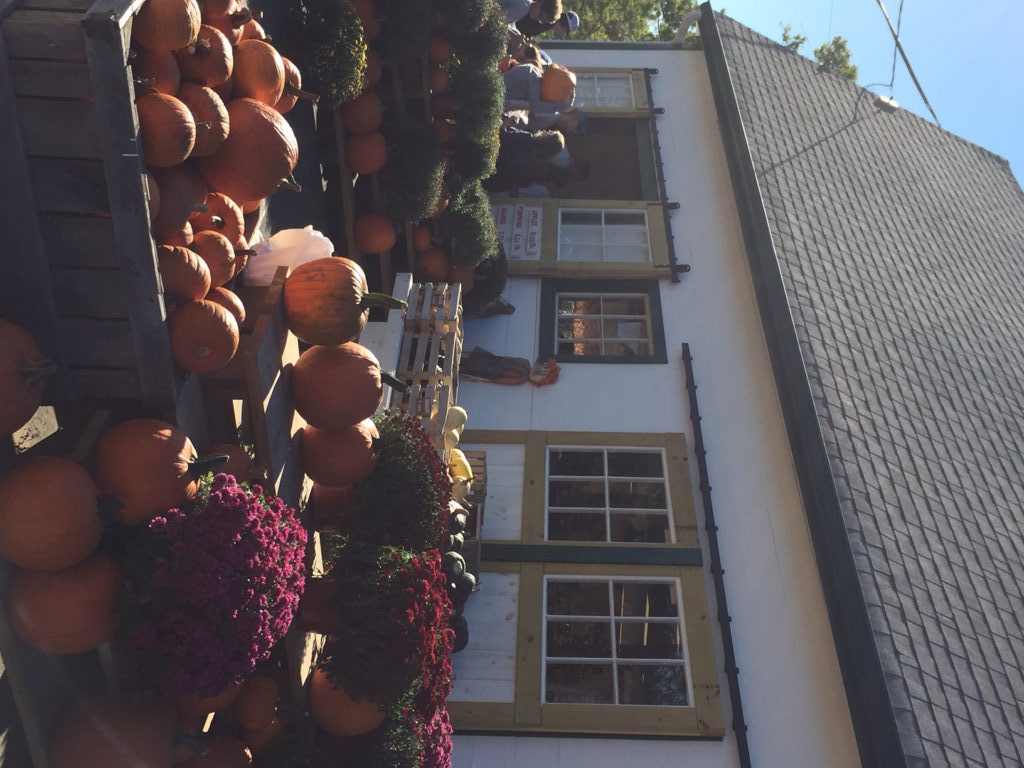 Riamede is a cute farm for picking up pumpkins, apples, and yummy goodies, so we did just that! The farm claims they have trees that were planted half a century ago and that they were first "pick-your-own apple orchard in New Jersey." Who wouldn't want to give their apples a try with a claim like that?
There's a ton of different apple varieties at Riamede, and plenty of apples to go around.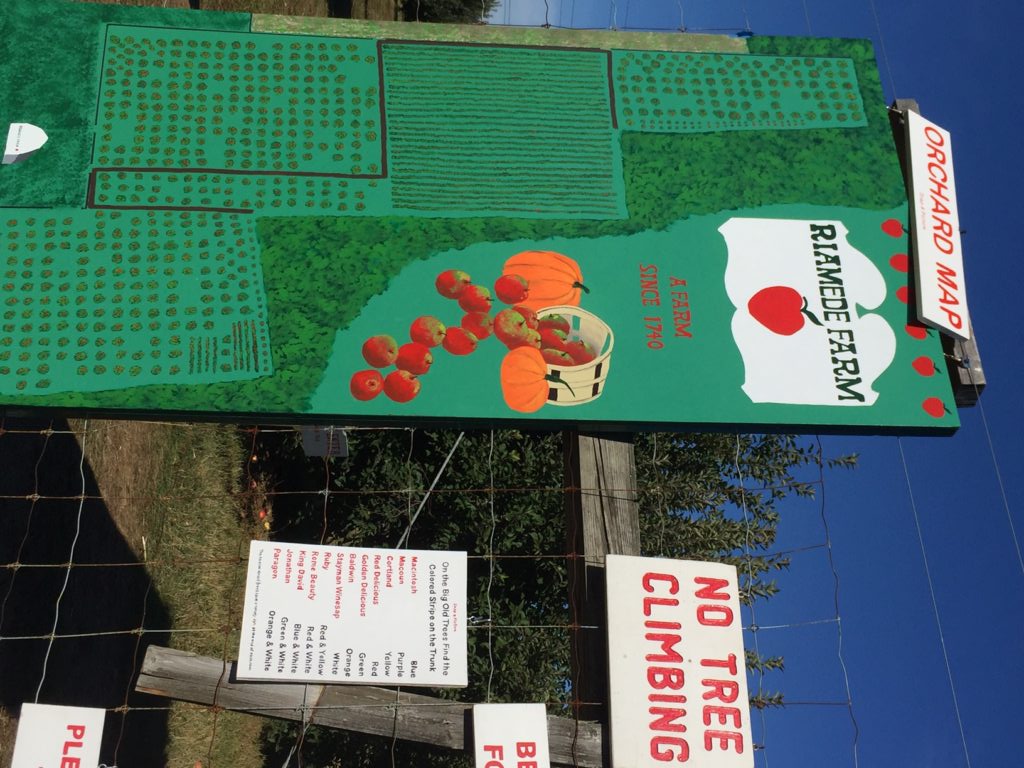 It was a beautiful day on the farm, the air was crisp and full of the smell of apples.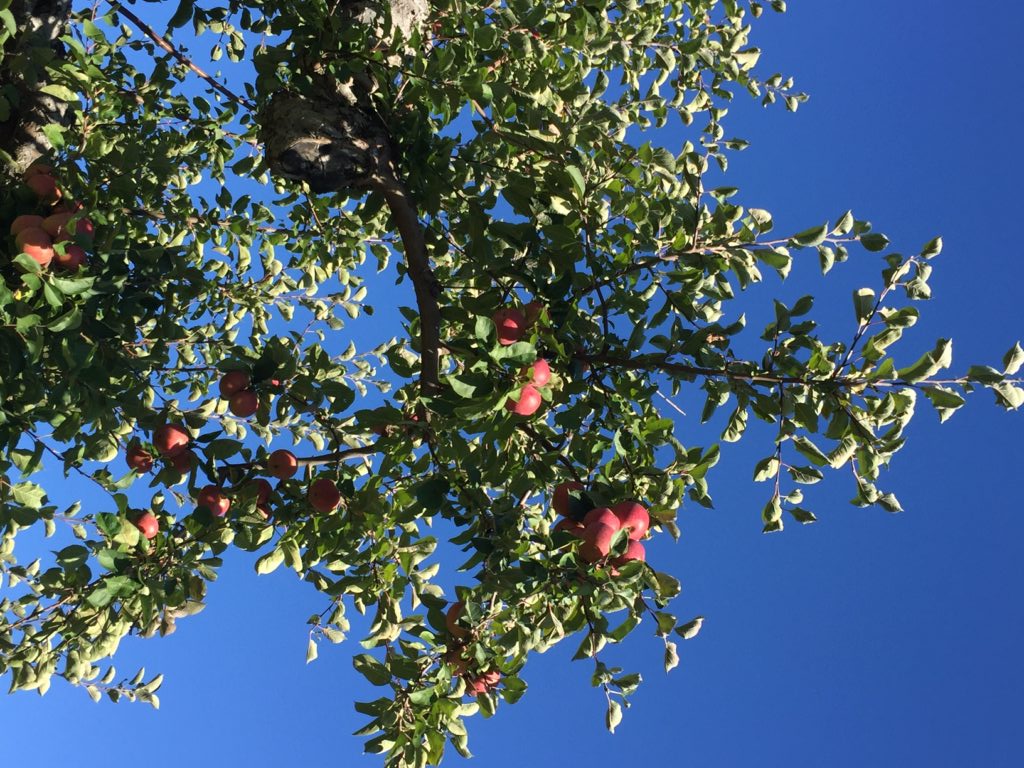 We walked away with Red Delicious and Baldwin Apples. If you want massive apples, bigger than you'll ever find in store, Riamede Farm is the place to go. I couldn't believe how big the apples were that we found.
With our apples, we decided to make an apple crisp! Luckily the store had an apple crisp mix so we picked one up, especially since this was my first time ever baking one! Since the apples were so huge, we only needed 2 apples for the crisp, which came out delicious if I might say so myself.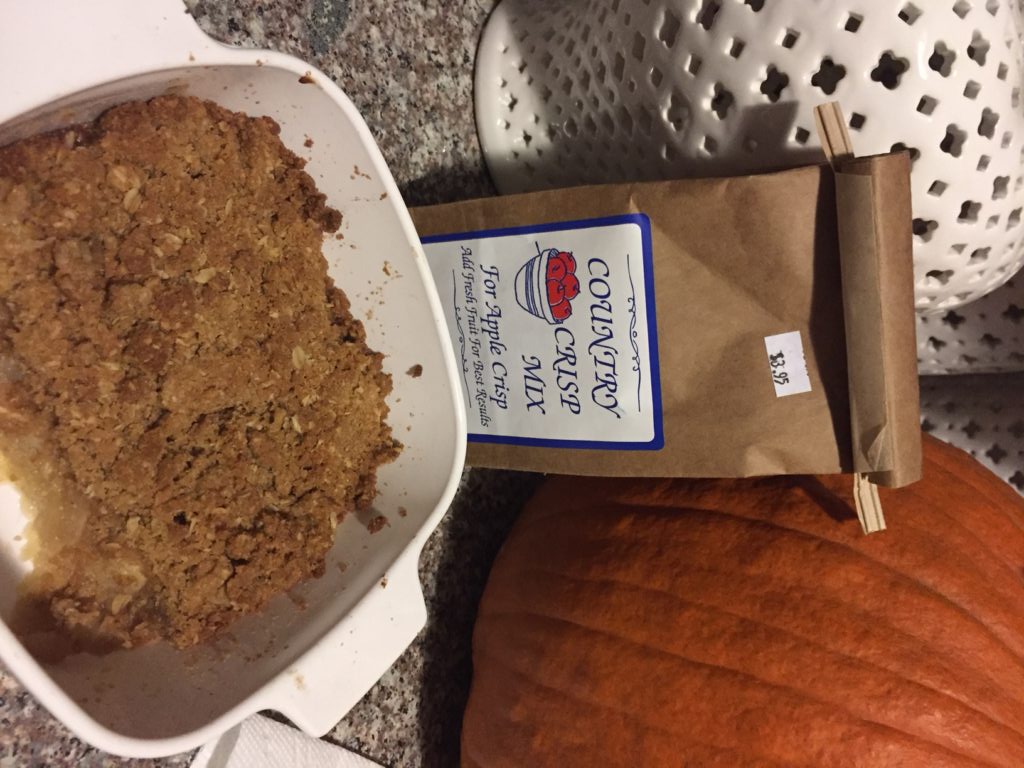 If you find yourself free over the next couple of weekends, head over to Riamede Farm in Chester, NJ. I promise, you won't be disappointed.
Things to note:
Admission to the farm costs $2.00 per person on the weekend – free during the weekday
You can buy plastic bags for your apple picking adventure for .50 cents. We had a bag with us, so we just brought that.
Apples are charged by the pound (under $2 a pound), which get weighed at the register
Riamede Farm is cash only. They do have an atm in the little shop if you forget.
Happy Fall and happy picking! 🙂