You may recall a post I did at the start of August mentioning my plans to tackle the Blogilates Adore the Core Instagram challenge. Well, I'm here to report it was a success!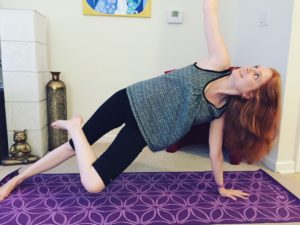 I tend to consider myself a quitter, but that's something I'm trying to fix about myself. I really wanted to prove to myself that I could stick with the Blogilates challenge. There were definitely some challenging days where the moves or poses were quite advanced, but I gave it my all and did a modification of the move when necessary.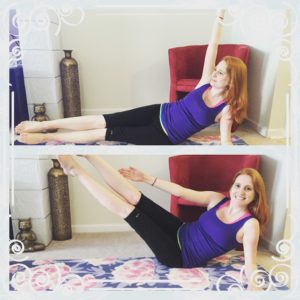 Things I learned:
The Pop Pilates community is actually as great as they say it is

I'd always see posts where women would gush about how supportive the community was, but it wasn't until I actually participated in something publicly that I actually experienced the support and warmth myself. Every time I posted a picture, other ladies taking on the same challenge would like my photos giving me a boost of confidence. I loved following other popsters journeys.

Modifications are ok!

Some of us might fear doing a modification will show weakness or failure, but no way jose, modifications are a-oh-kay! We're all coming from different skill levels so you should do what's comfortable for you and your body. There's no shame in doing a modification, the thing you should remember is that you're giving this move/pose a try and that's more than many others can say! I really appreciated it when Pop instructions like xogingy would showcase some modifications in their Instragram videos since the Blogilates Instagram challenge printout didn't, so some days I looked at the challenge printout with fear in my eyes

I wanted some Popflex Active mermaid collection pieces

Seeing tons of ladies take on the challenge in the brightly colored mermaid collection by Cassey for Popflex Active made me desire to own my own pieces so I could be the little mermaid at long last.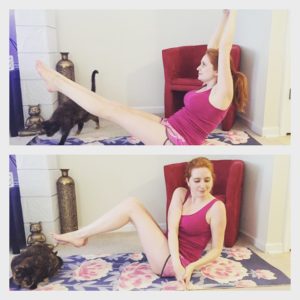 After I completed my challenge, my boyfriend suggested I should treat myself to some Popflex Active pieces since I completed the 28 days successfully. I thought what the heck, maybe I should!
I own some bodypop items (shorts) already, which I love, so I figured I would also love the new collection from Cassey Ho. I opted to go with the Mermaid Pop Short 2.0 and the Criss Cross Crop bra top also in the mermaid print.
Mermaid Pop Short 2.0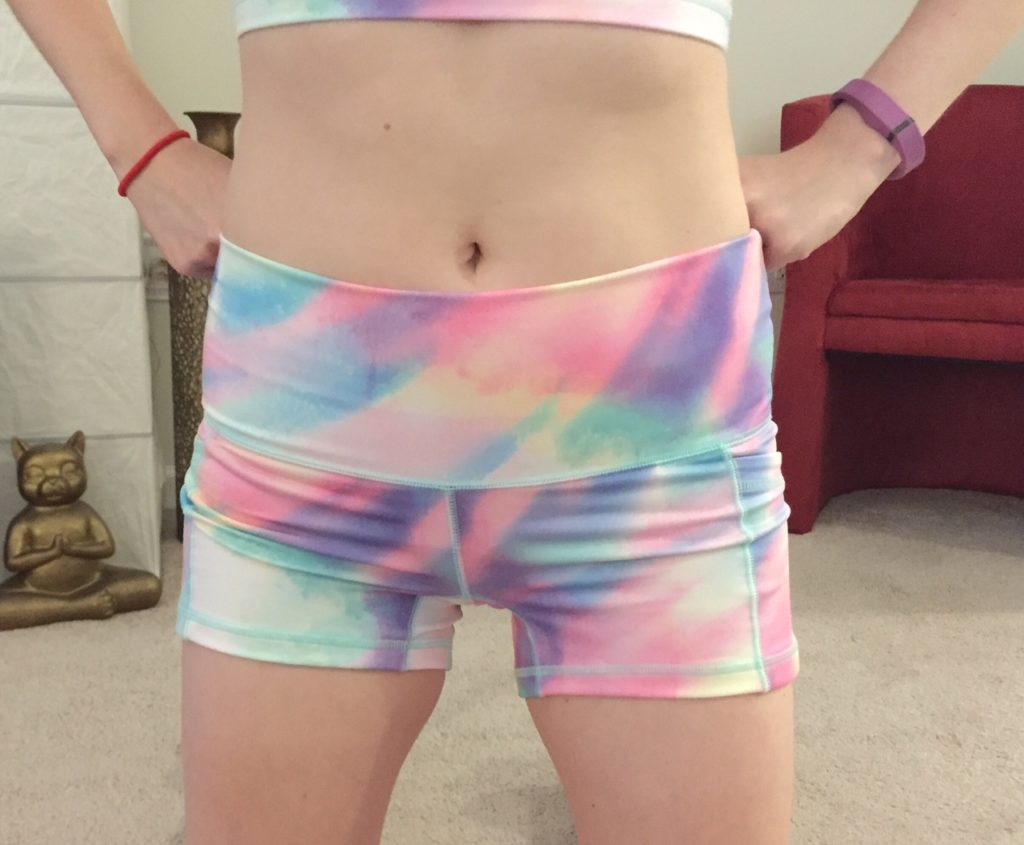 I love the length of these shorts. The 2.0 short is supposed to be longer than previous shorts offered, and appeal to a larger audience since they are a bit more flattering. I wish the leg of the short was a bit tighter so that when I moved there wasn't an occasional tiny gap opening, but it's not a huge issue.
Before I made the purchase, I checked out other reviews for these shorts and came across a lot of the same pieces of feedback, mainly that the shorts are see-through. Ladies, this is not a lie! I found the shorts were ok in the front, but in the back, you can definitely see one's underwear depending on the style/coloring. It's a shame that the fabric isn't lined well or the color isn't dispersed better, but it is what it is. I would recommend wearing nude colored underwear (if fuller coverage) or a light colored thong (if you want less coverage). Thankfully, I work out from the comfort of my own living room so I don't really have to worry about the shorts being see-through.
The shorts also have cute little pockets on the sides. I don't think I'd ever actually need pockets, since I just workout at home, but I suppose for those who want to take these cute shorts out for a walk in the park and listen to music, this would be perfect for holding your phone.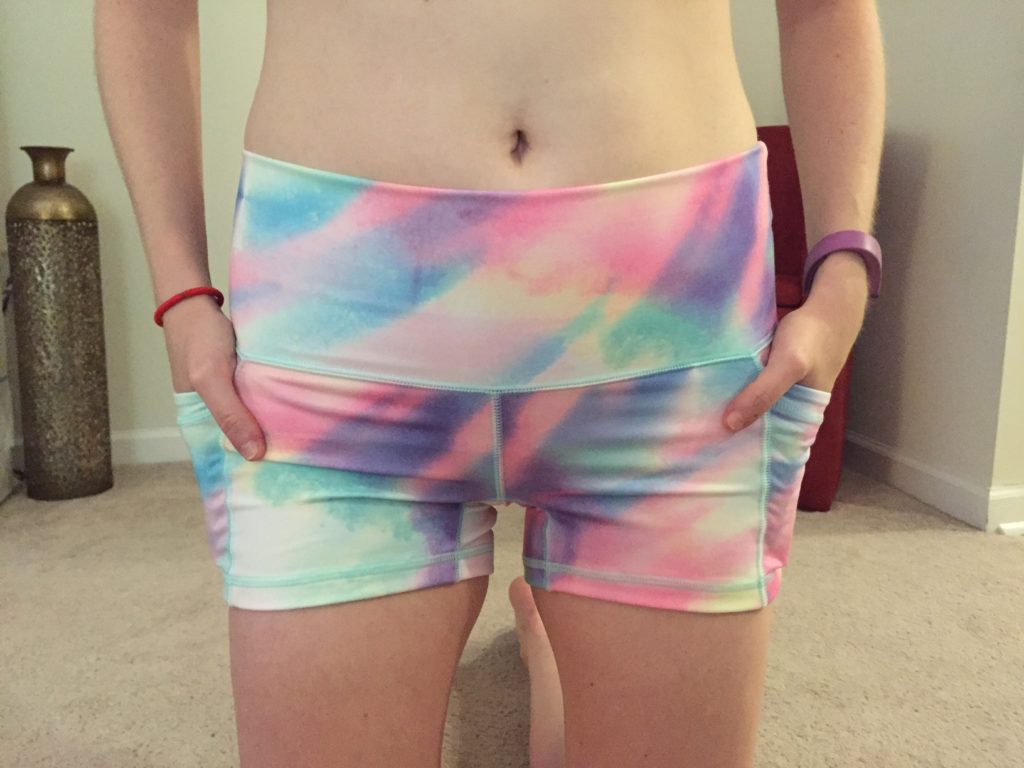 The shorts are comfortable, and too cute to pass on. If Cassey was to make shorts like this again, I would recommend she lines them so that people can feel more comfortable wearing these out in public and not having to double think about what underwear they put on for the day 🙂
Criss Cross Crop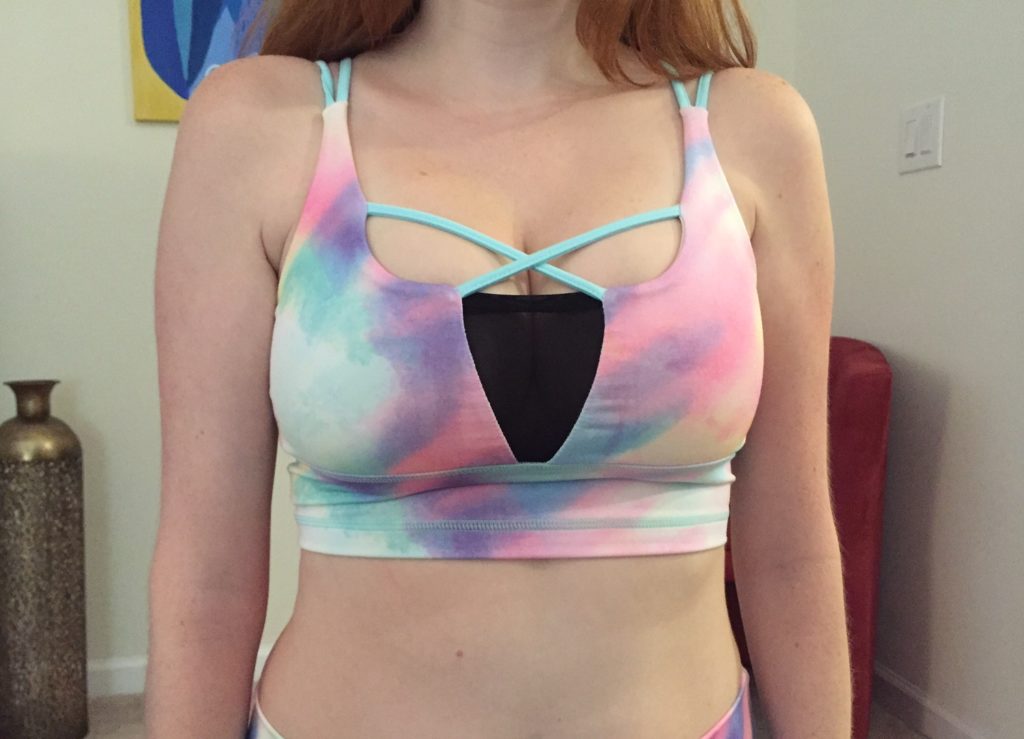 I mainly bought this top for it's unique design and that it wasn't a traditional styled sports bra. Since I'm working out from home, I'm ok that it's "revealing."
The top itself comes with padding that you can remove. Not only was the padding overly massive, but it's also unnecessary. Who needs padding in a sports bra?! I took it out right away, and found that not only made the top get on easier, but made the fit better. Unlike the bottoms, the top I bought is lined with a light nude color.
In regards to sizing, I went by the size chart and my measurements. My top measurements fit a size 6, which is the size I ended up ordering, but I probably could have gotten away with ordering a size 8 now that I've actually tried on the top. It is a bit hard to get on, and my chest fills out a bit more than the area above the band that you can see in the picture. If you're between sizes, you might want to size up just to be safe, especially if you want to use the padded cups, you're going to be wanting a larger size than you're used to. I'm hoping one day Cassey will get these items in an actual store (like Target!) so we can try stuff on in person.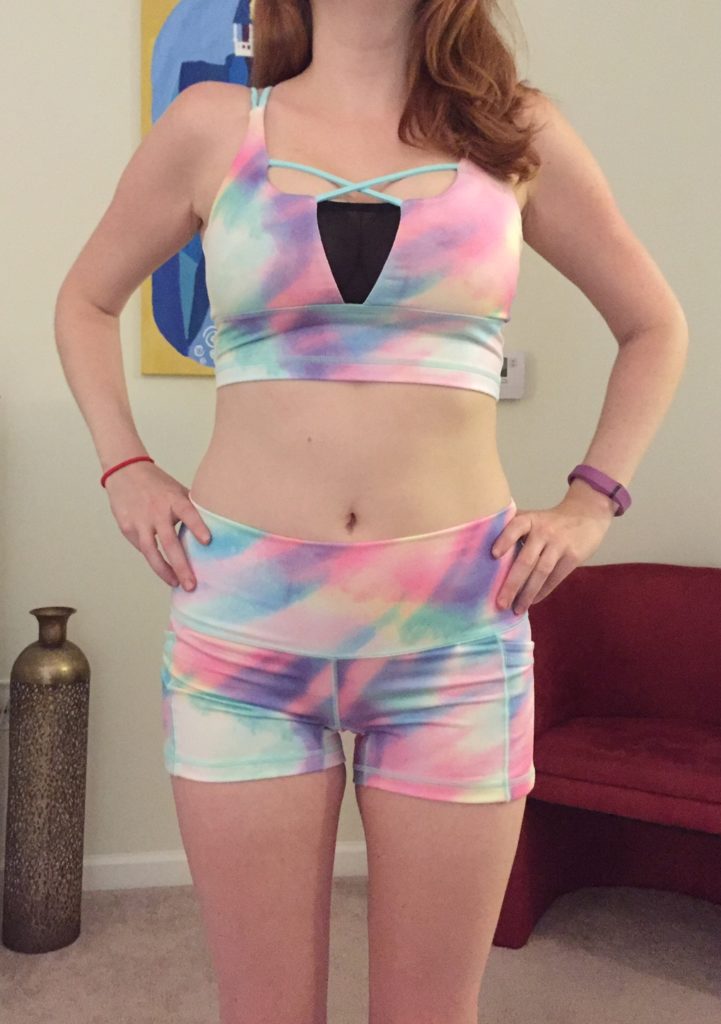 Final thoughts: The print is beautiful, I can't deny that. The fabric is decent but not as amazingly life changingly soft like butter as some people advertised. I love that the top is unlike anything else I've seen before, and the shorts are super comfortable. Will I buy something again from the new Popflex Active line? Yes, because I love everything that's related to Pop Pilates, but I just hope that future prints are tested for see-throughness better.