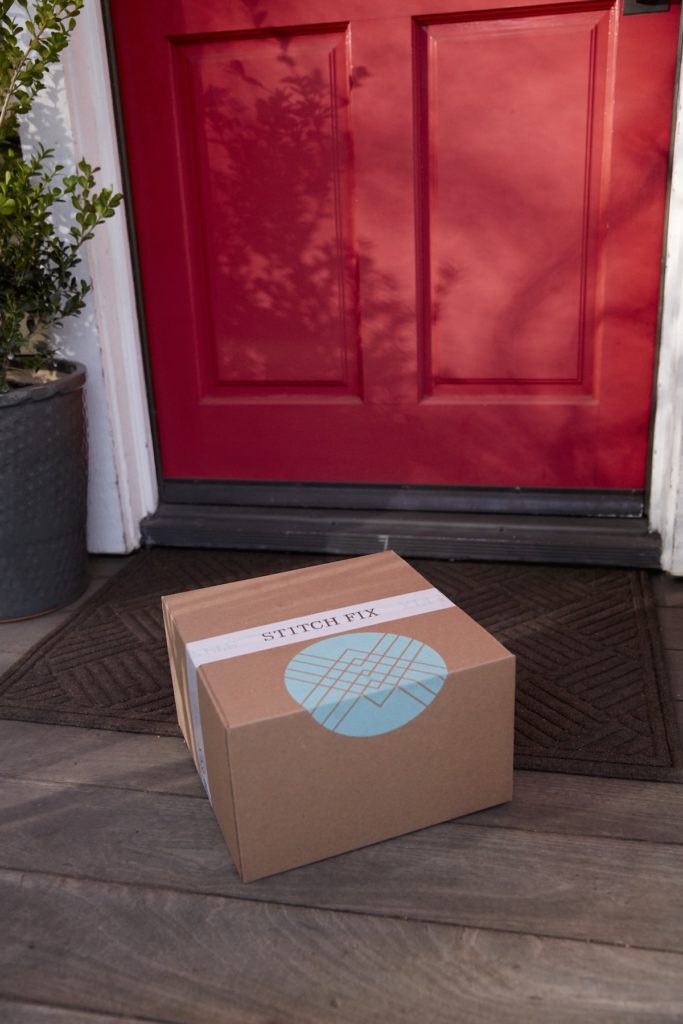 Disclosure: This post contains Stitch Fix Affiliate links, and I may receive compensation.
I'm obsessed with the British Royal family. Kate Middleton is someone I admire, and I love her style. So, I decided to ask my stylist for a Kate Middleton inspired Fix! I'm so excited about this Fix and it's perfect for the winter season!
#1 – 41Hawthorn Gilda Polka Dot Pullover
The first item is a super cute polka dot sweater. I'm a fan of comfy, slightly baggy, sweaters for some of those chillier days or casual weekends. This pullover fits the bill. I love how the polka dots give it a feminine touch. Pair this sweater with black jeans and flats and you'll be ready for those cold winter days in style!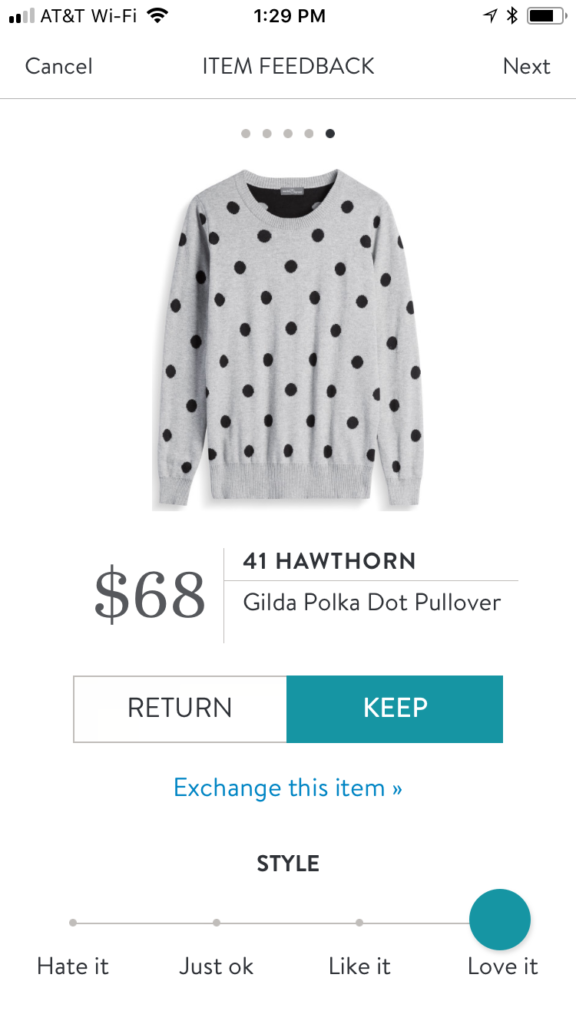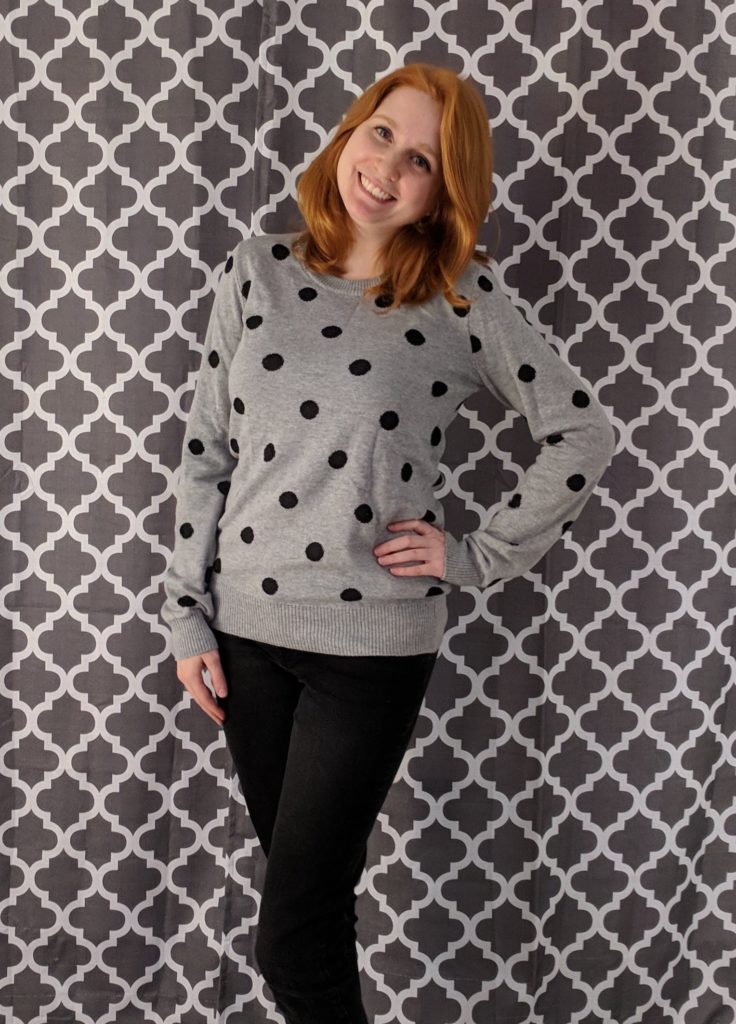 #2 – Liverpool Kennedy Skinny Pants
When I pulled these bad boys out it was love at first sight. I've been dying to receive a pair of purple pants ever since I saw an outfit on Pinterest, and these pants do not disappoint! They are fabulous. You can dress them up or down effortlessly. Not only are they an amazing color, but they fit and feel like butter. One thing to note, the pockets on these pants aren't real, which is the only let down. Kate Middleton would definitely rock a pair of these pants. Kudos to my stylist, Jan! Jan recommends pairing these pants with the above polka dot pullover, and I couldn't agree more. It might just become my go to outfit for the season. See the pants on me in the next item review below.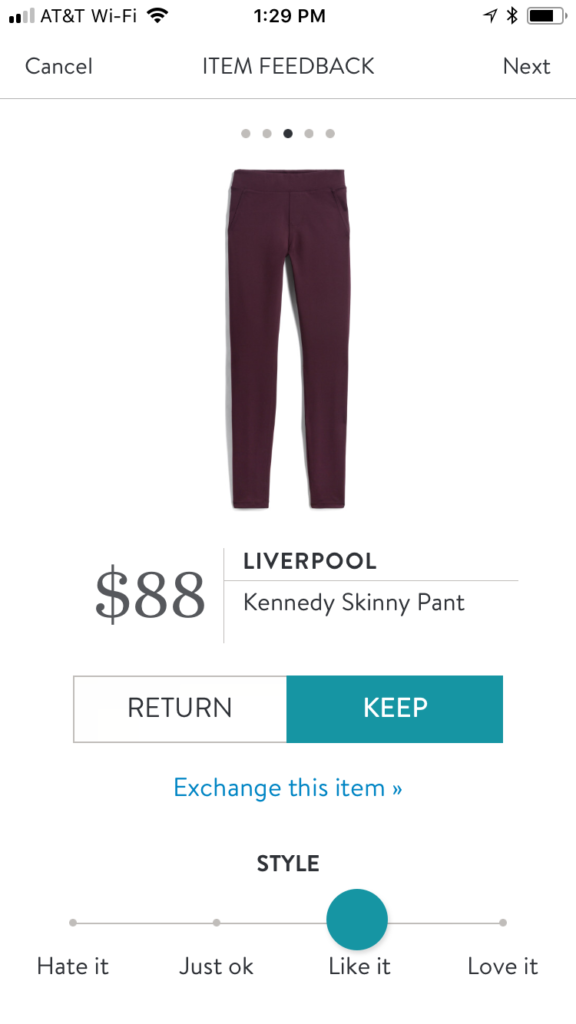 #3 – Kut from the Kloth Sinclaire Button Front Blouse
I've been big into floral lately, and it seems to be on trend too. The colors on this Kut from the Kloth blouse are beautiful. You'll notice the top is very transparent, even though it has a busy floral print. If you're not feeling the see through look, and want to hide your bra or stomach, throw on a camisole, otherwise rock it! I probably wouldn't have purchased this top for myself from a traditional store, thinking the transparency of the top would be inappropriate or too fashion forward for me, but I kind of dig it. I definitely feel my fashion barriers being shifting a bit, and for the good! Just cut the tag off, something I should have done first 🙂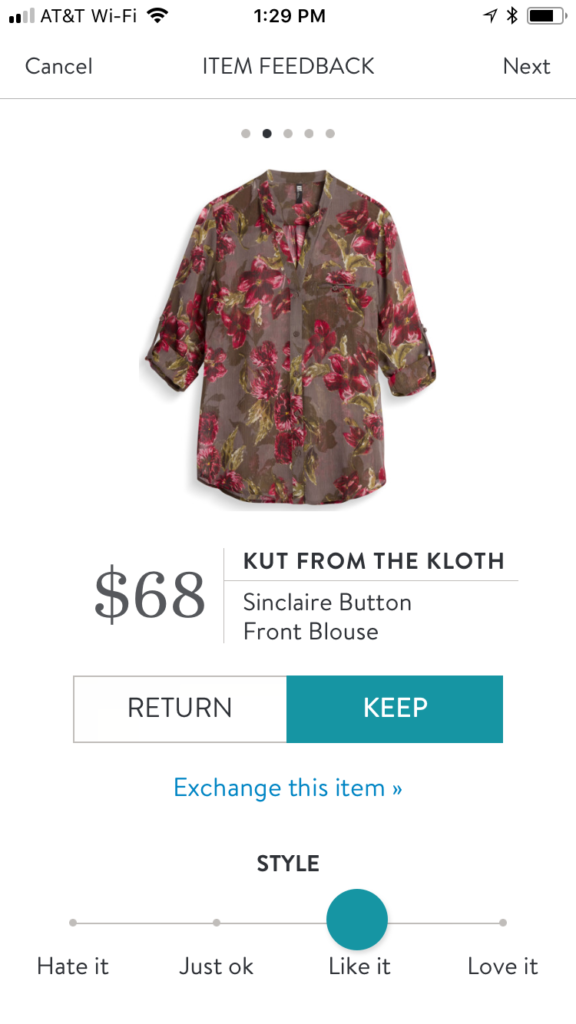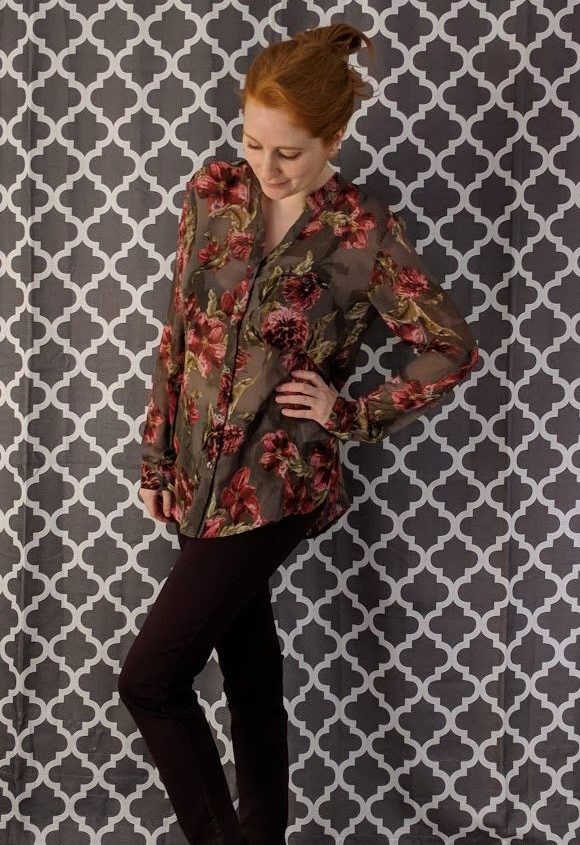 #4 -Honey Punch Henrie Striped Open Cardigan
This is my first Honey Punch item I've received, and I have to say, I like it! Besides my love for Kate Middleton's fashion sense, I also love nautical/preppy fashion, could be because of my New England upbringing and spending the summers on Cape Cod. This cardigan screams nautical with it's crisp and clean white and navy stripes. You can't beat the simplicity of a great cardigan. On top of everything, this cardigan is oh so cozy.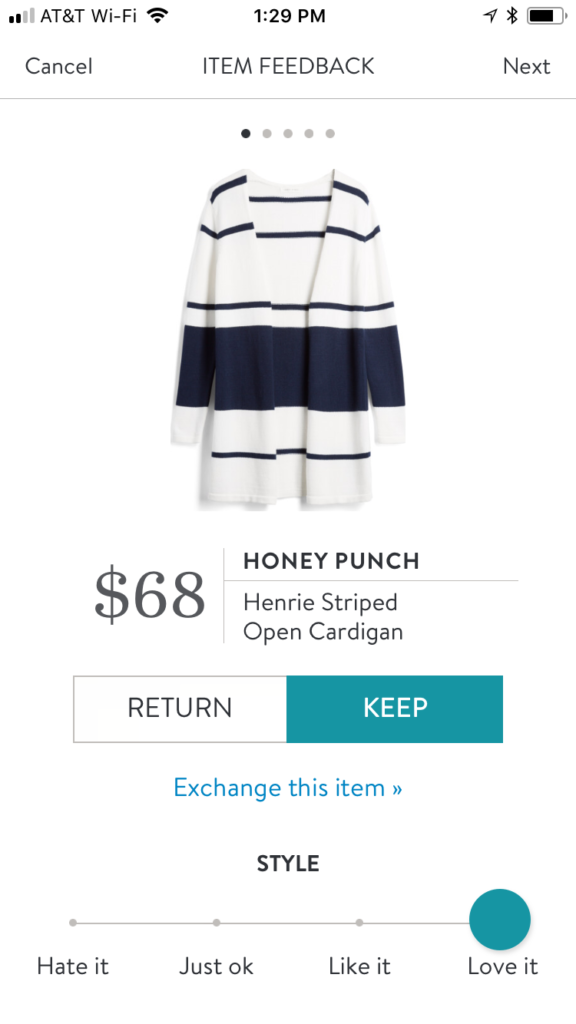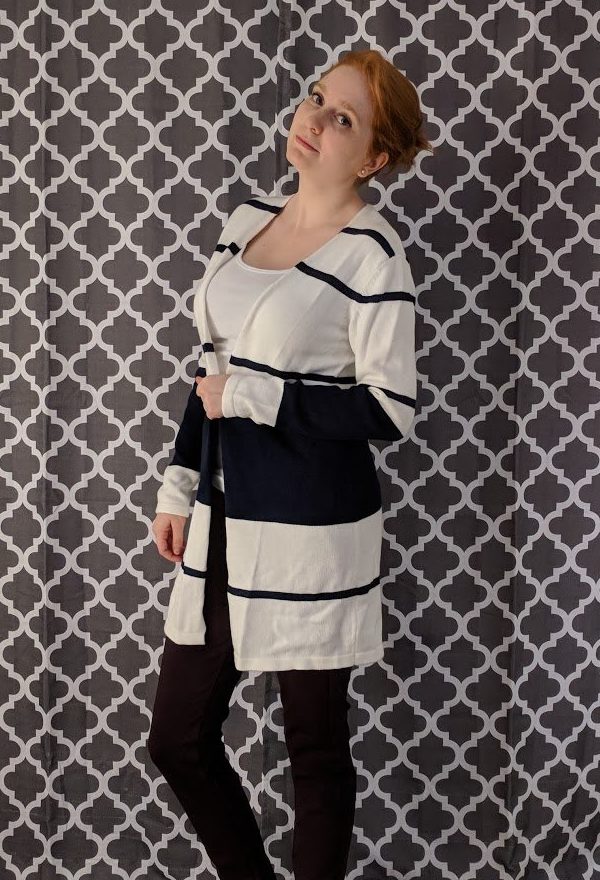 #5 – Leota Aniyah Faux Wrap Knit Dress
I had to save the best for last. There's nothing more flattering for women than the classic wrap dress. I'm a firm believer every woman should have at least one in her closet. Wrap dresses are effortless and never go out of style, and in my opinion flatter all body types. When my eyes laid upon this beauty I knew it was going to be a keeper right away. Not only is emerald green a beautiful color, but it's absolutely perfect for the upcoming holiday season, and the perfect red head color! I should note, there's a very high (sexy) slit on this dress on the side, but it seems to be staying in place fine. I could see Kate Middleton wearing this same dress, so of course I love it. She, like I, can't stay away from wrap dresses, and you shouldn't either!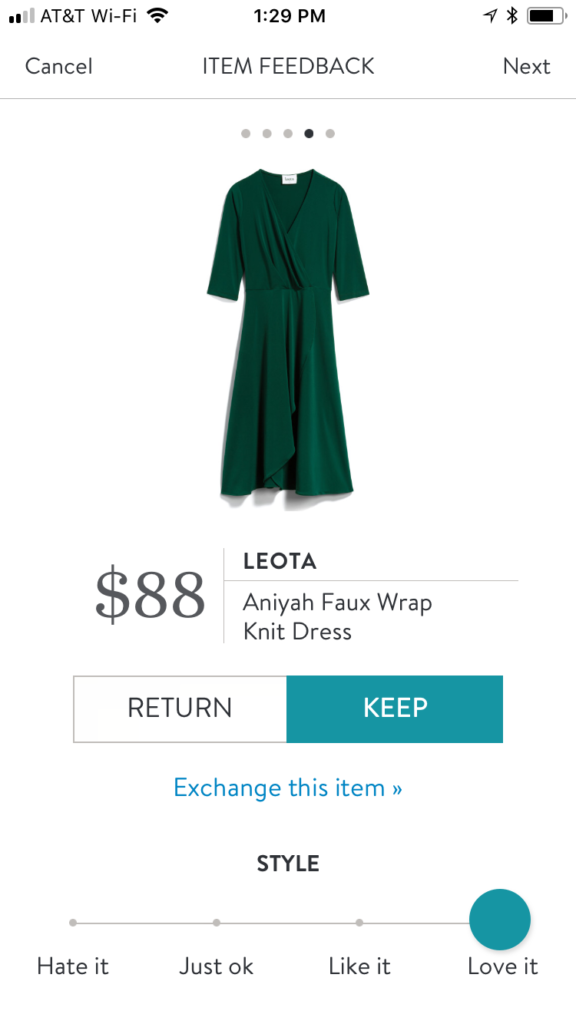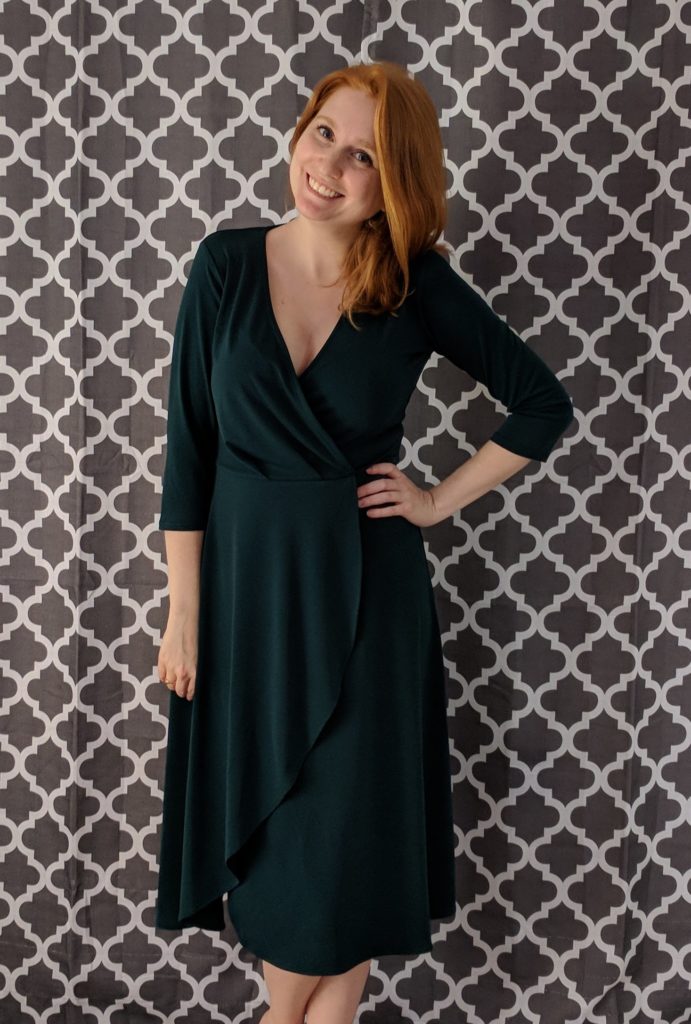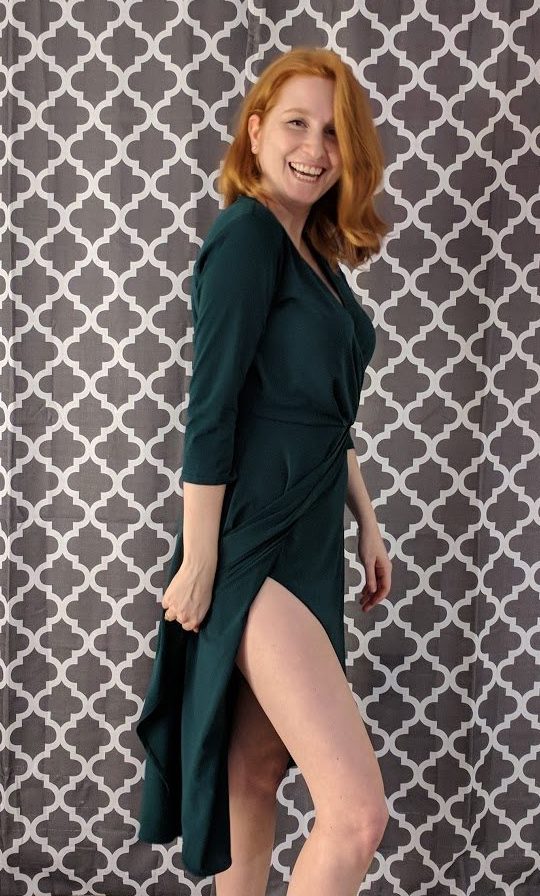 Final Thoughts – Hands down, this is my favorite complete Fix. I absolutely loved every item, and truly felt like Jan was channeling Kate Middleton's style with each and every piece. Another great thing about this particular fix is how many of the items I could pair with each other, making styling an outfit so easy! I can only hope I get so lucky with my next Fix.
Don't forget to follow my Pinterest Boards for more Stitch Fix fun!
BREAKING NEWS: Haven't tried Stitch Fix yet? Well, Stitch Fix is doing something amazing, from now until the end of January they are waiving the styling fee! That's right, you can finally try Stitch Fix worry free because you won't have to pay anything to give it a try. Traditionally, you have to pay $20 for each fix (a styling fee) but in spirit of the holidays, they are waiving the fee!
Get your first styling fee waived and try Stitch Fix risk free! Sign up today!
Finally, don't forget with the holiday season here, that giving the gift of fashion and a personal stylist is a fun and unique gift that your recipient, male or female, is sure to love. Pick up your gift cards today! Stitch Fix Gift Card – All Types