Today, I did something I've been wanting to do for a while now, I donated some of my hair for those in need. Due to the Covid-19 pandemic, I hadn't had a hair cut in well over a year and a half, so I've been meaning to get it cut. The questions that came to mind were where should I donate, and is my hair long enough for their requirements.
After doing some research I was surprised to see the "big names" we all hear about when it comes to hair donations didn't have the best reputation, and actually charged people for the wigs, which didn't sit well with me. Eventually, I found a non-profit that gave wigs to children who were suffering from hair loss, and that they could receive a wig at no cost to them or their family. That charity is Children With Hair Loss. I also liked that they would take donations as small at 8 inches, as well as previously dyed hair or even grey hair. I found their inclusiveness to be really attractive.
As a redhead, our hair color is really special to us and hard to find in the wild, so I wanted to donate at least once in my life to help a fellow redhead have their special color back. I imagine red hair donations to be far and few inbetween so I wanted to support my fellow gingers out there in this small step.
I hope you'll consider donating your hair one day if you have the opportunity. You could make someone's day a little brighter.
Here's my before: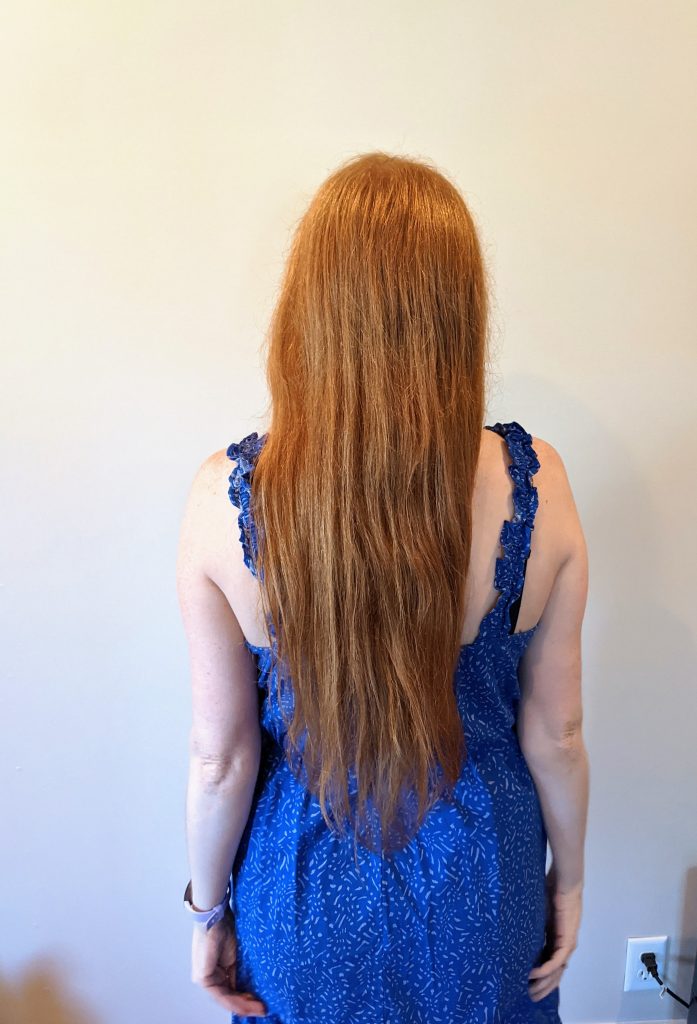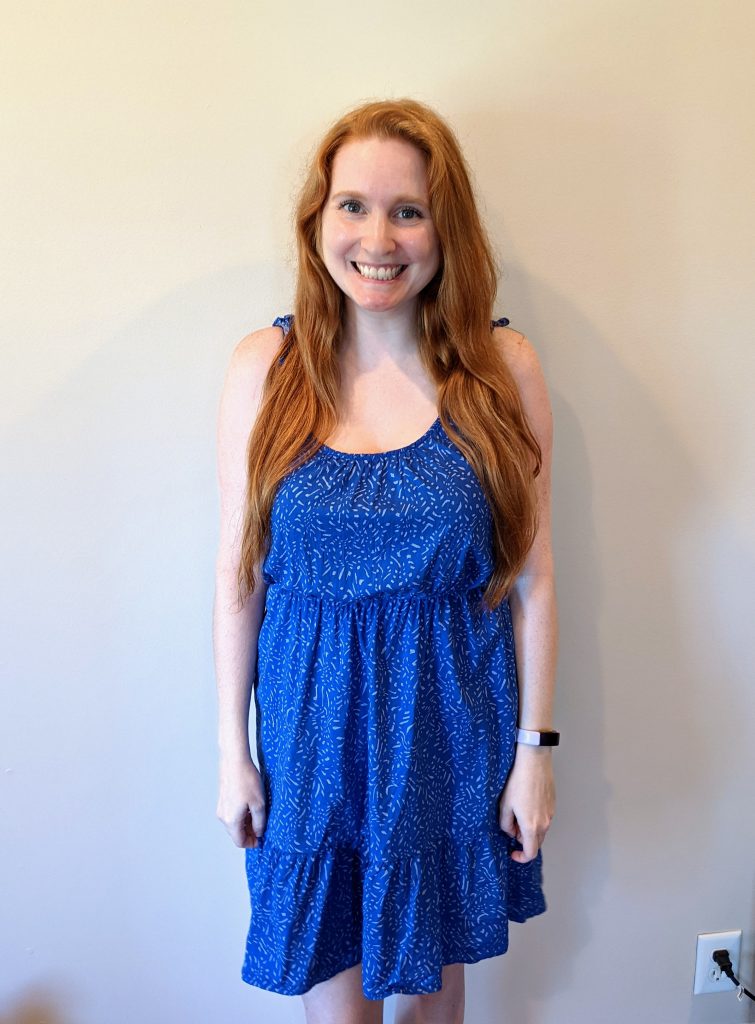 And here's me 10 inches shorter.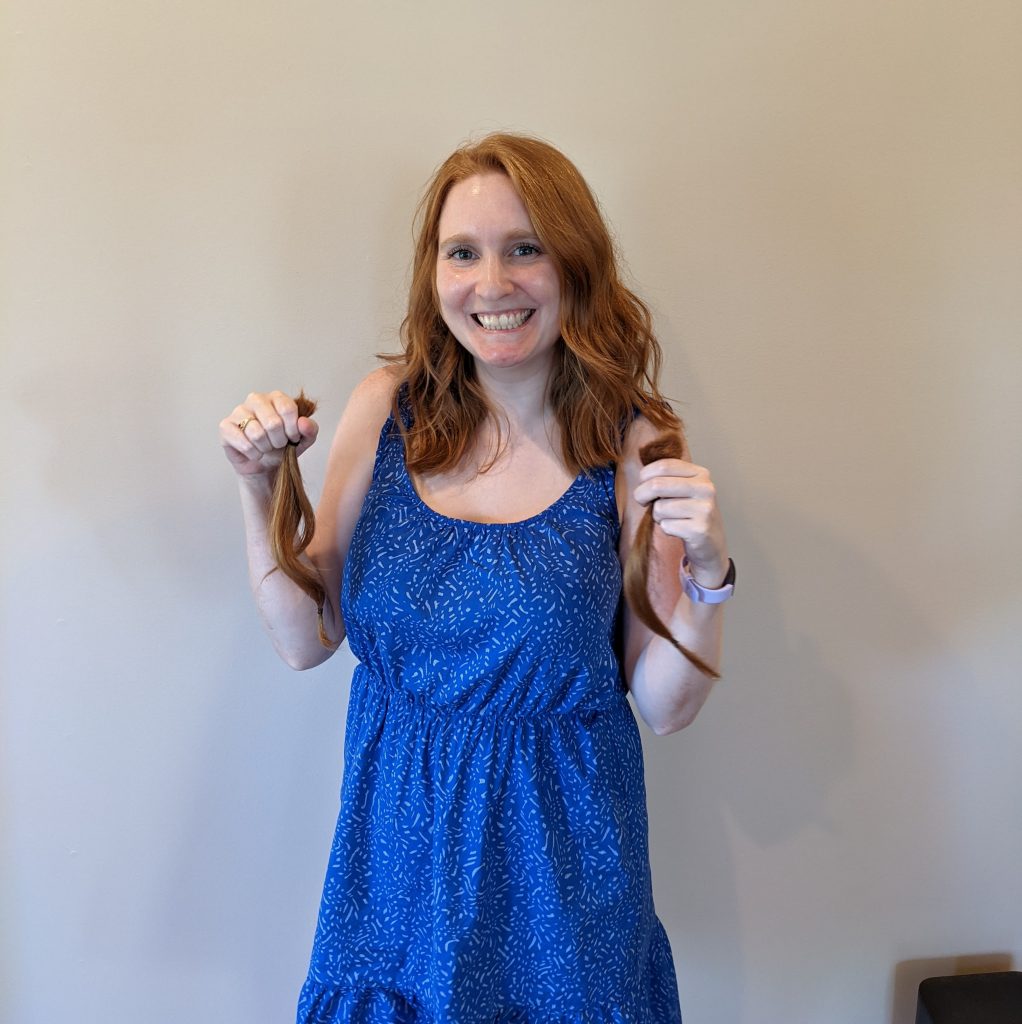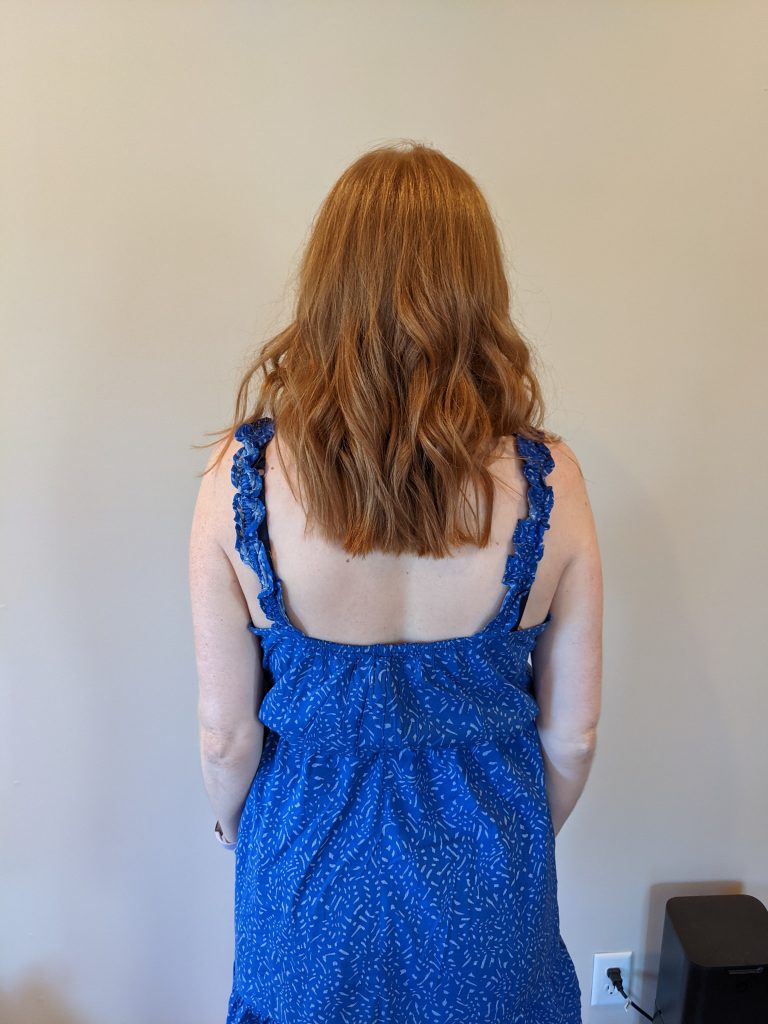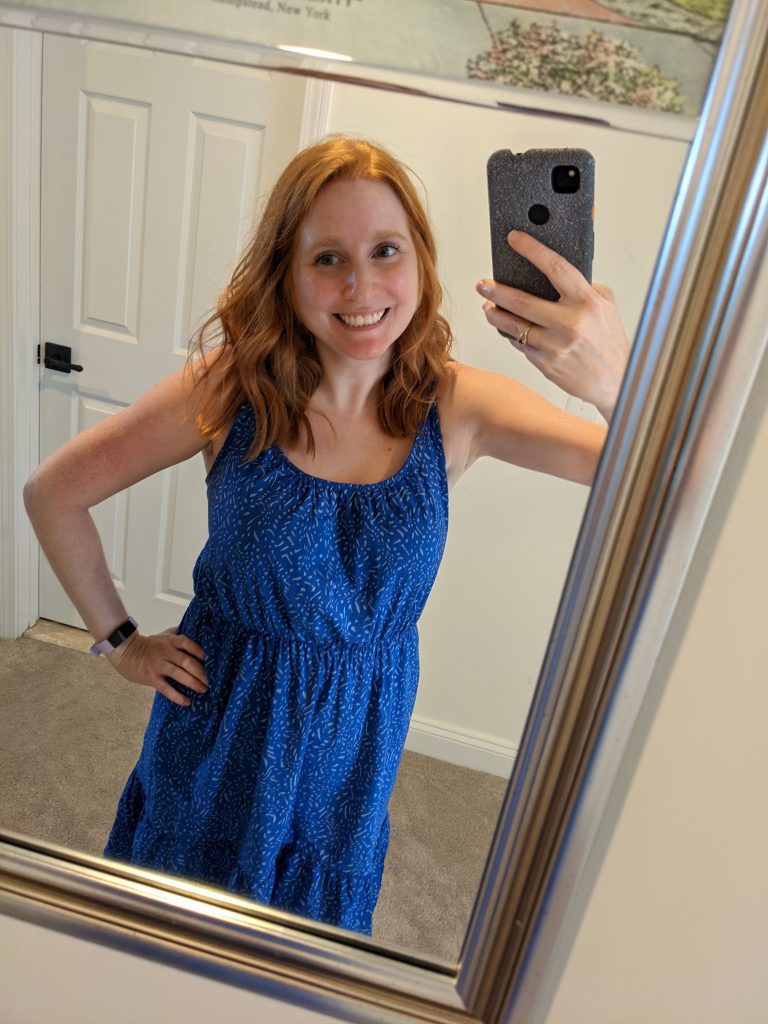 Pandemic hair no more!
Time to package up my ponytails and send my donation out the door! So happy I could finally donate.