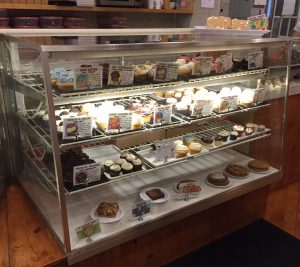 Cupcakes in the City, round two! For those of you just joining this cupcake adventure, I'll be focusing on the old fashion chocolate and vanilla cupcakes. Read about our first Cupcakes in the City stop here.
This time we headed over to Molly's Cupcakes. I'd read a bunch of articles about cupcakes around the city, and Molly's came up a few times. People kept raving about the cupcakes, saying they were better than most places in the city so I had to put Molly's to the test. Hearing that Molly's had a service called "create-a-cupcake" where you tell them cake flavor you want, what type of frosting, and you can top it off with an assortment of toppings, I knew I had to visit sooner than later.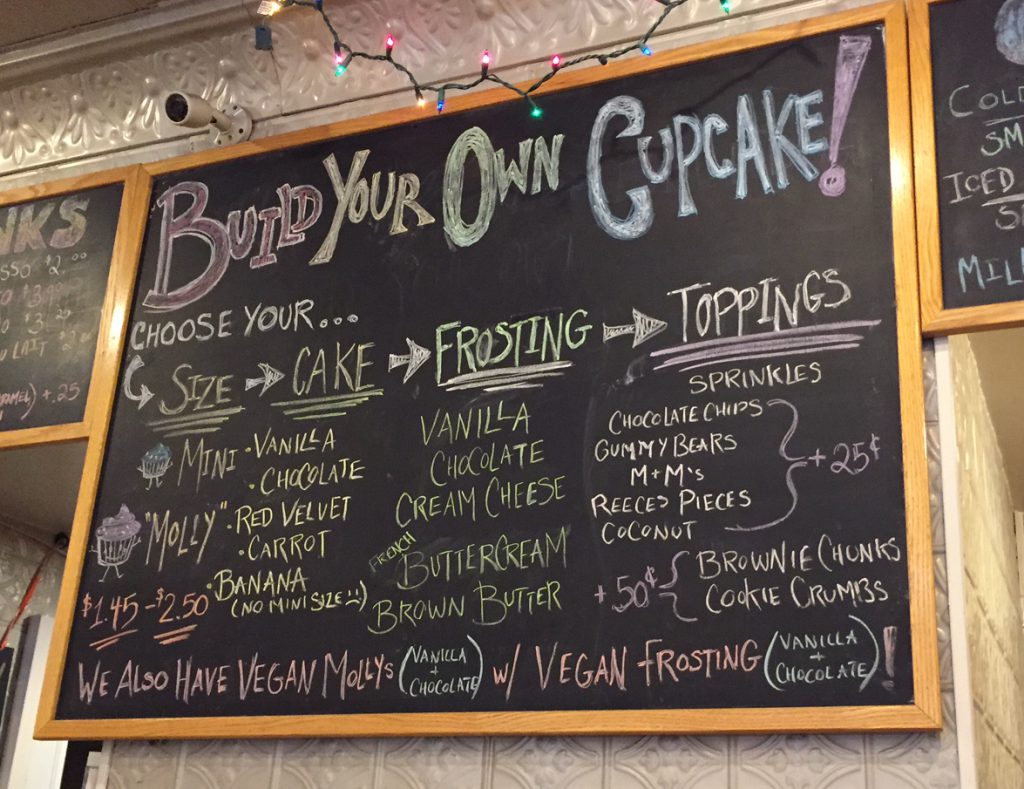 Details:
Location –  228 Bleecker St, New York, NY 10014
Cupcake Price – $2.50/each
The bakery was, in my opinion,  a hipster joint. From the workers,  customers, to the decor, everything just screamed hipster. Now I'm not saying that's a bad thing, but it's definitely a different vibe than the other bakeries I've been to in the city.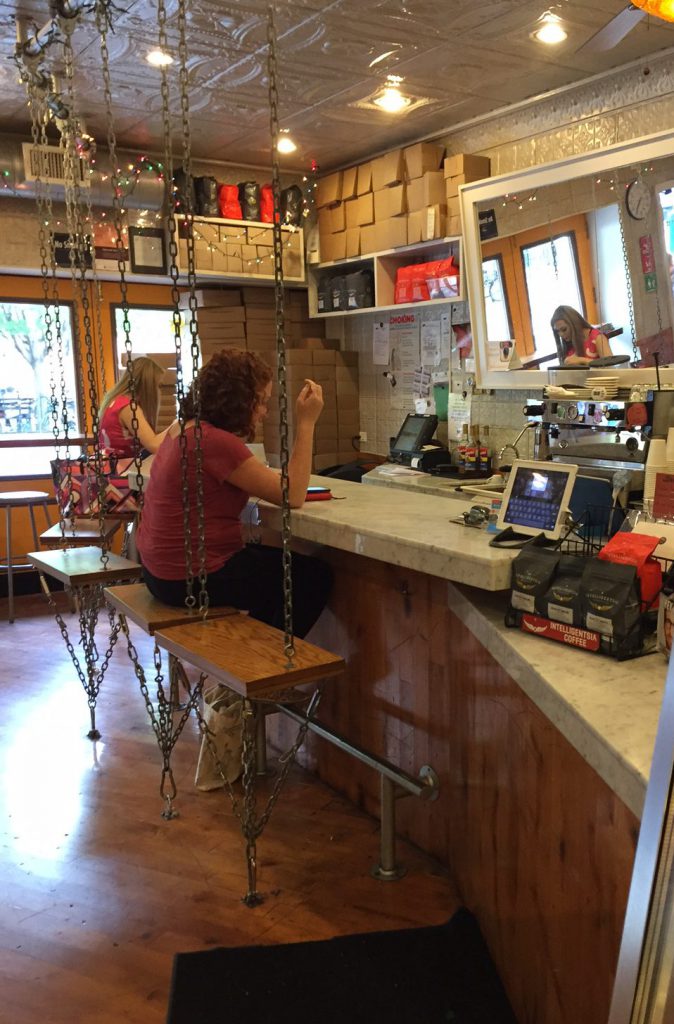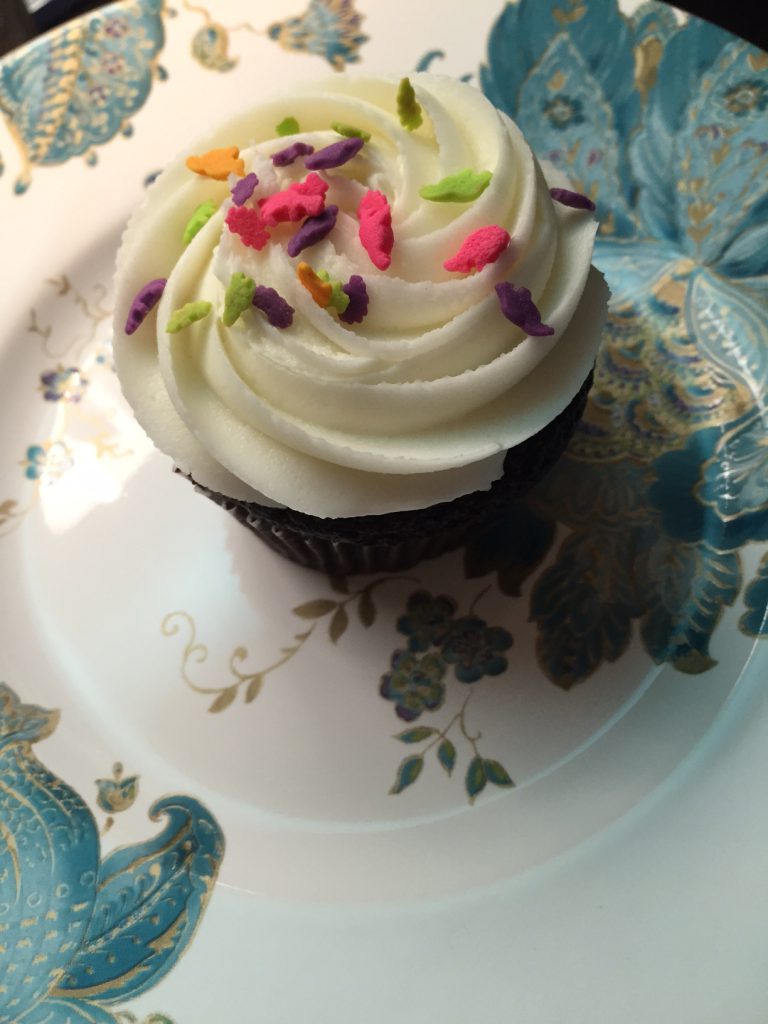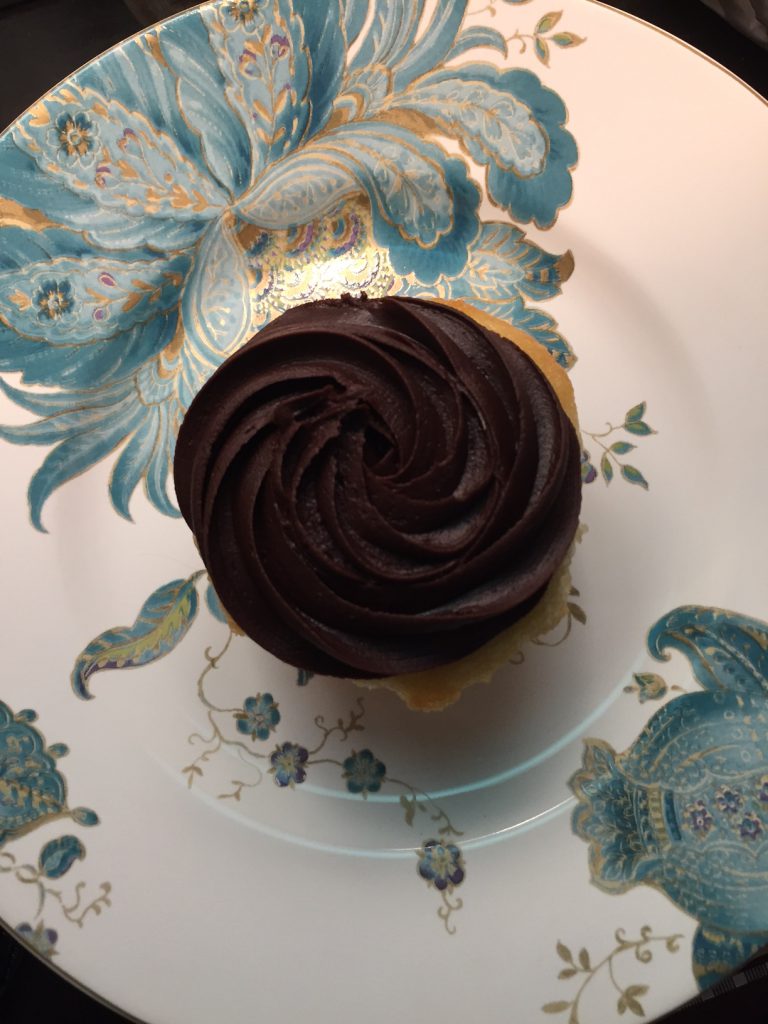 Cupcake Logistics:
Appearance: Plain and simple with no frills. The cake itself glistened with moisture. Molly's "Build Your Own Cupcake" isn't a pretty cake, but some of their cupcakes and desserts on display did have more attention to detail and were cuter looking.
Frosting:  Sweet and thick, with a strong flavor. There's no subtlety here. I tried a cupcake with vanilla frosting, and one with chocolate. I highly recommend the chocolate frosting!
Cake flavor/consistency:  Very moist, which can be seen in a positive and negative light. The cake was so moist that when you took a bite with frosting, you could almost not tell the two apart since they both were of the same mushy consistency.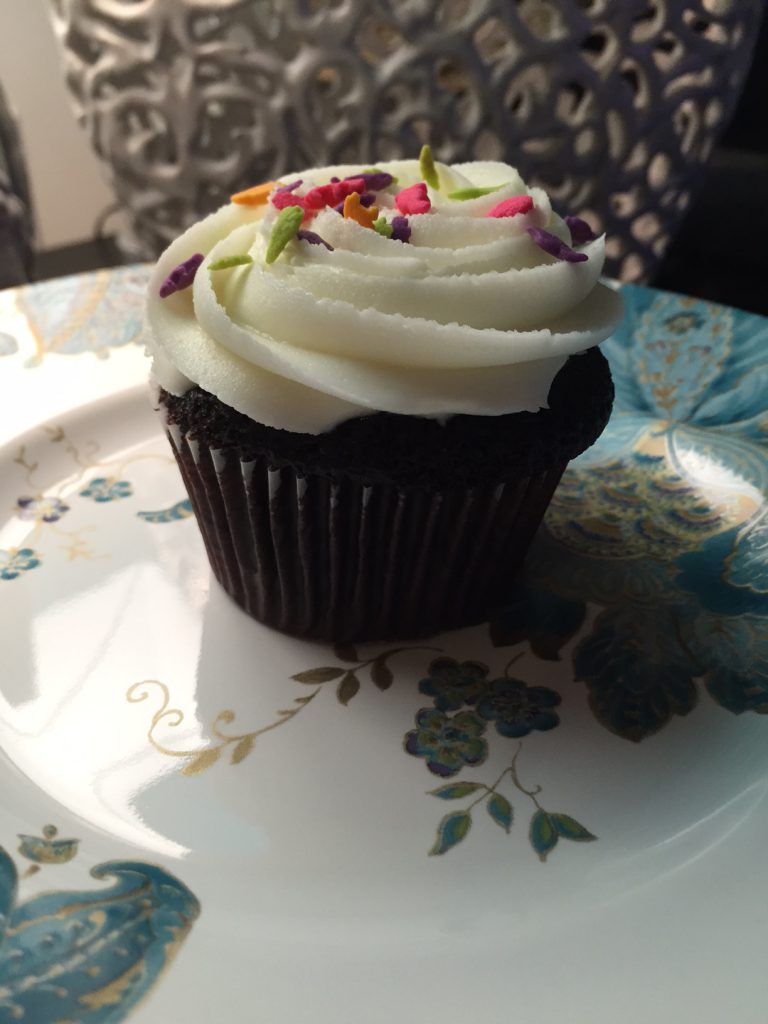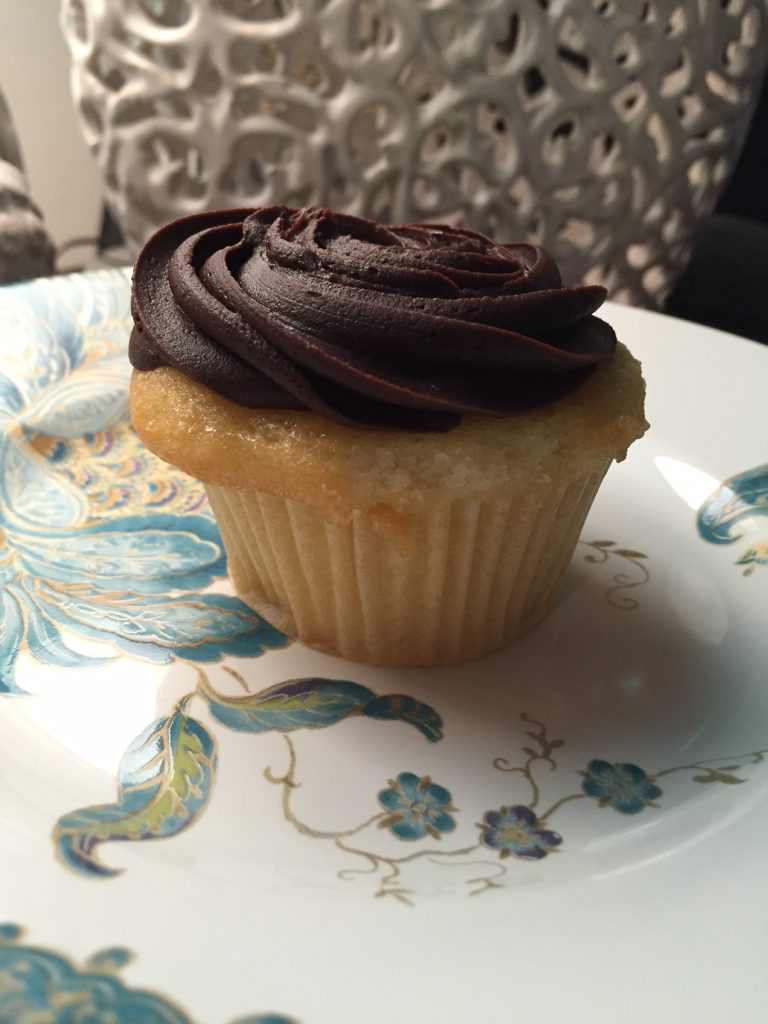 The cupcakes you can build yourself were kept in Tupperware containers behind the counter. Being kept in such an environment, perhaps without cooling properly left the cakes very wet to the touch, leaving behind moisture stains in the cardboard boxes they came in, something I haven't experienced previously at other popular bakeries. Grabbing the cupcakes (in their wrappers) was slippery and not the best experience.
I was hoping for the building experience to be special and fun. I had seen a review online that made them sound magical, saying you got to watch the staff create your cupcake right in front of your eyes. The worker I interacted with was far from magical, and seemed disinterested. The featured sprinkle station was far from exciting. I was hoping for several cool types of sprinkles that I could spoon onto my cupcakes, instead, you got what you see below…not even traditional sprinkles in sight!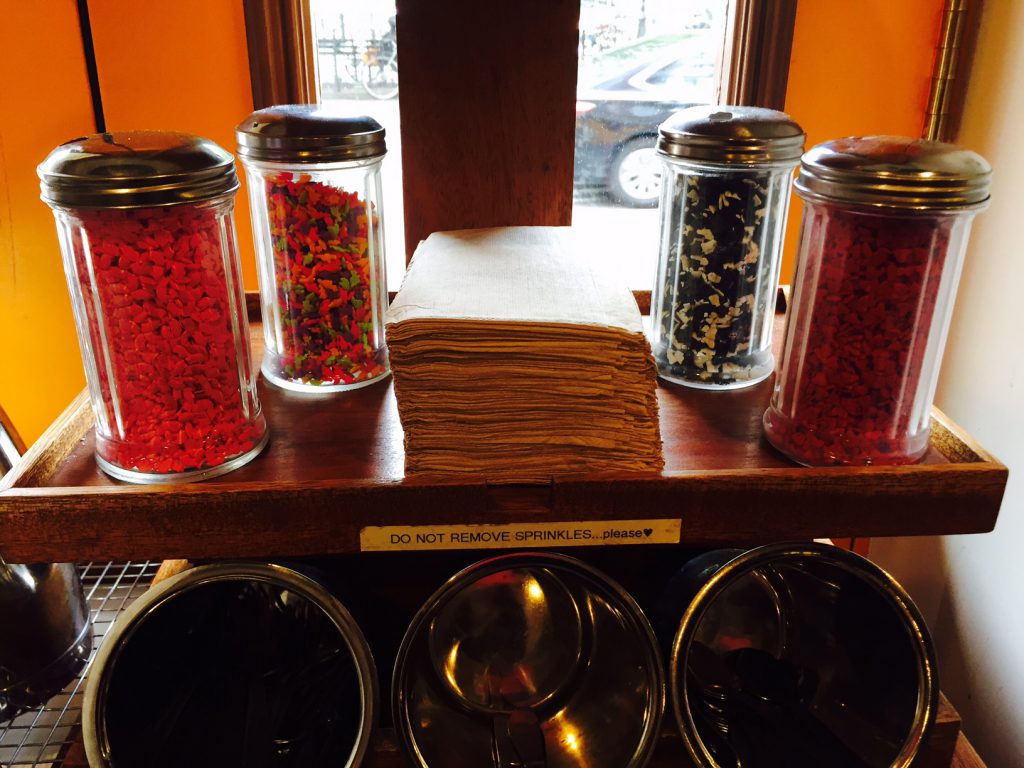 In the end, the cupcakes tasted fine, but the frosting was a bit heavy for me, which is saying something since frosting is usually my favorite part of any cake. If you ever find yourself on Bleecker Street in NYC, poke your head in! You're sure to find something sweet to enjoy.