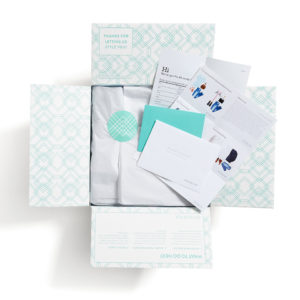 Disclosure: This post contains Stitch Fix Affiliate links, and I may receive compensation.
We're finally in the midst of Summer and I don't know about you, but it's that time of year where I want to wear clothing that's super comfortable, lightweight and effortless so that I can stay cool in the hot Summer sun. For my Summer fix I specifically requested Summer essentials, calling out the need for some lightweight pieces such as sleeveless dresses and short/sleeveless tops. A majority of my commute involves walking in the heat to capture a train into the city, so it's important to me to have options that won't leave me feeling hot and sticky.
This Fix I had a different stylist than usual, Jan. Jan is filling in for Kim who is usually my stylist since she's on vacation. I was intrigued to see if a new stylist would be able to pinpoint my style and suggest some good pieces. In the end, I was pleasantly surprised! If you want to be pleasantly surprised by what Stitch Fix has to offer, don't hesitate, sign up now! You'll be hooked!
#1 – Q&A Kayleigh Faux Wrap Dress
The first dress I received in my fix was a faux polka dot wrap dress. This dress has a lot going on with it from frilliness to ruffles for days. I still haven't made up my mind how much I like this piece, but it certainly has a flowy construction which is what I was looking for in a dress. If you're a girly girl and love polka dots and ruffles, this is your dress! One thing I'd change is to add some extra length to the dress. While the dress is lined to help provide some modesty, the lining and dress are pretty short so I have to be careful when bending down. I think if you're a bit shorter than me, this dress wouldn't be a problem lengthwise. For comparison sake, I'm 5 foot 6. This would be a cute dress for brunching in.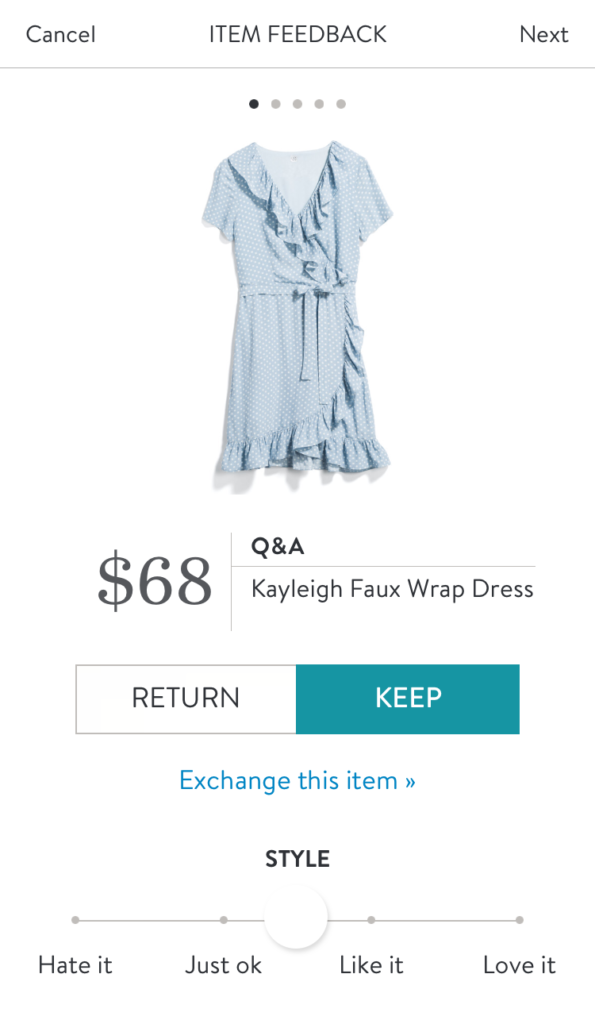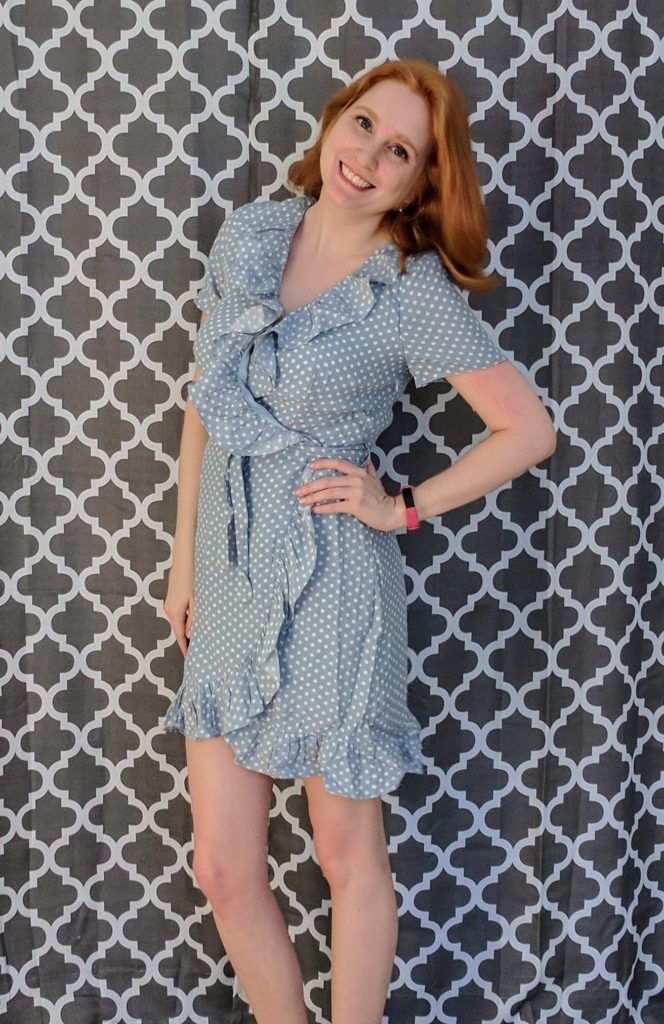 #2 – Palacio Scoop Neck Tank
A staple in my wardrobe is the tank top. I love tank tops because they're uber comfortable, can be layered with other tops and jackets, and can be casual or dressy. This Pixley Scoop Neck Tank is so fun, colorful, and perfect for Summer. The fabric of the two different sections is slightly different, giving you a subtle texture difference. The pink part can be a bit see through, but I don't mind it as it's not too obvious. You can style this tank so many different ways. It would look great with a dark pair of jeans and heels, worn under a cardigan, or just by itself with a pair of shorts. You can't go wrong with this fun color combo and pattern. Scroll down to item number 3 to see this tank pair with my next item.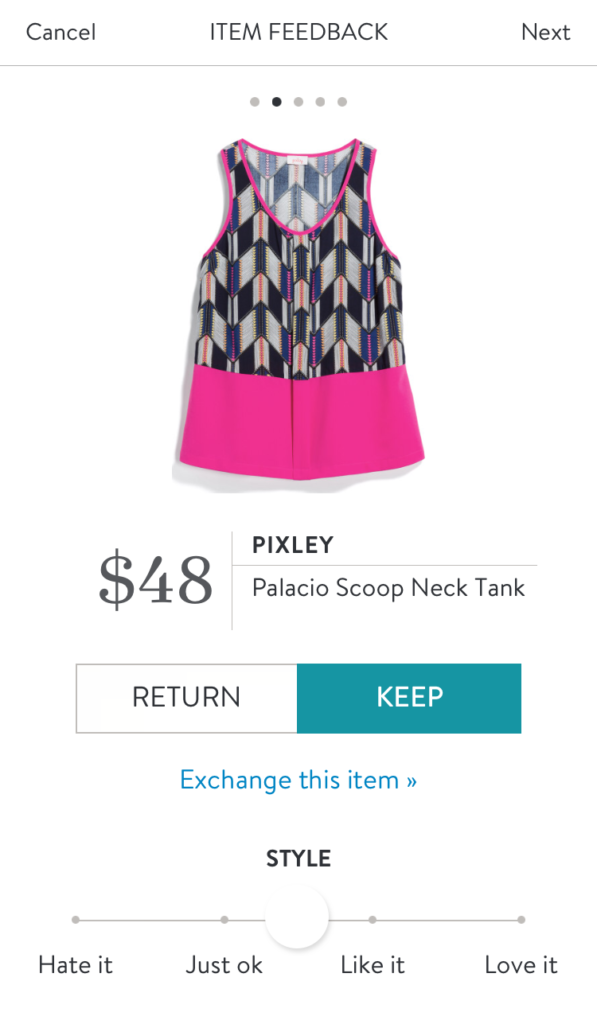 #3 Liverpool Taylor Denim Short
In my last Spring fix I had requested a dark pair of shorts, but the pair I received didn't hit the mark and got returned. While I didn't request a pair for this Fix, Jan, who was filling in for my stylist Kim, decided to throw in a pair for me to try after reading my last review. On first appearances, I really liked the bright blue color and felt the cut of the shorts looked more modern and less like "mom jeans/shorts" which is what I called the last pair I received. The cuff on the shorts create the perfect length for rocking these at work, going out on the town, or just lounging around. I'm a booty short fan, but I realize that's not always the best option for the office. I paired these shorts with the Pixley tank for a bright and fun Summer look.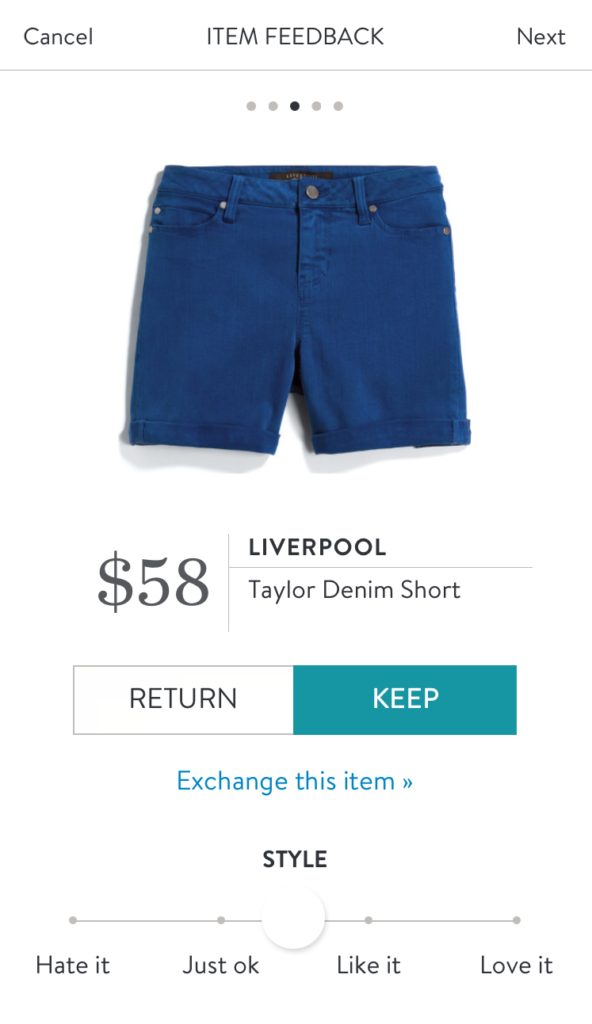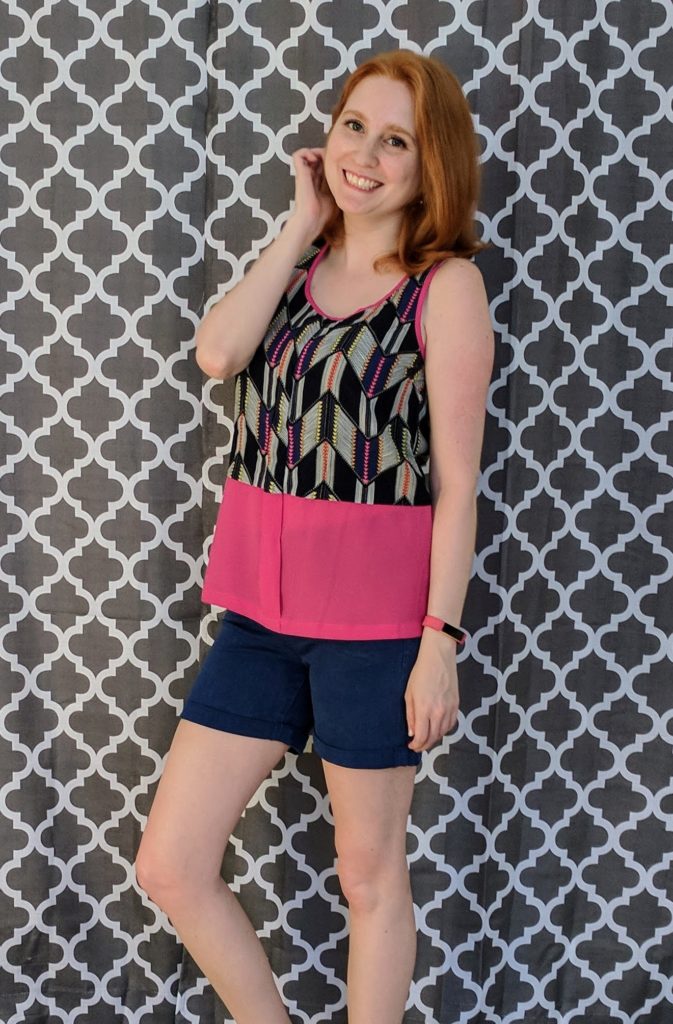 #4 Skies Are Blue Monisa Embroidered Blouse
Next up was a short sleeved top from Skies are Blue. I had seen this top on Pinterest and thought it was cute and would be a good top for when the weather is a little cooler or for when the office is a little too chilly for a sleeveless top. The fabric of this top is so comfortable and actually cool to the touch, always a plus for Summer clothing. If you enjoy a mix of colors and patterns this top is perfect. Style it with neutral colored pants for a casual office look, or pair with white jeans/capris for a day out on the town.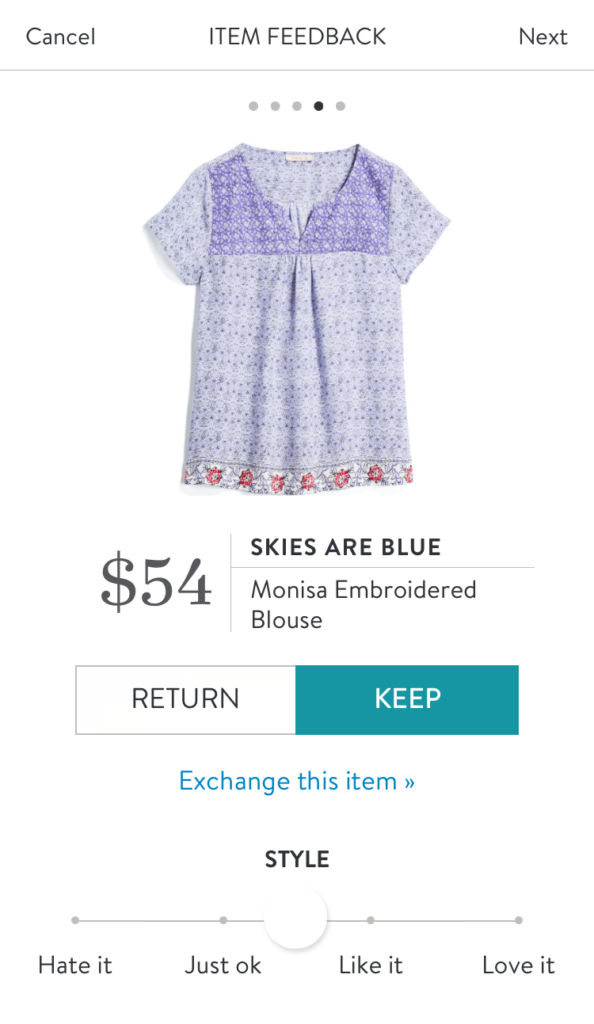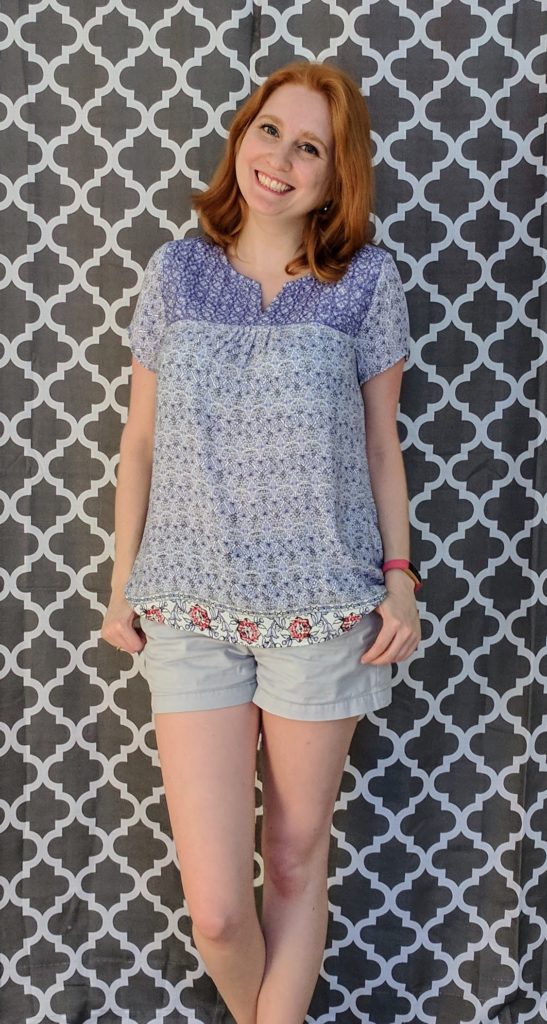 #5 – Collective Concepts Julie Shirt Dress
I've been eyeing shirt dresses for a while on Pinterest. This shirt dress from Collective Concepts is decked out in a beautiful floral pattern that gives off the perfect Summer vibe. The dress includes a tie waist, which is one of my favorite things because it helps accentuates your natural waist and can look fabulous on any type of body. I'm also a fan of the lining for the bottom half of the dress so you don't have to worry about anything showing through. But perhaps the best feature of this dress is the pockets! If I had a say in the fashion world, I'd demand all dresses to have pockets. Dresses with pockets are absolute perfection. This past week I was talking to one of my friends about the need for dresses to have pockets, and I couldn't agree more. As a woman I don't always want to have to carry a purse or bag with me, so when I can throw on a dress with pockets I instantly get excited because I don't have to worry about where to put my phone or my work badge. You'll stay cool and chic in this cotton dress, and it's bound to become one of my go to pieces this season.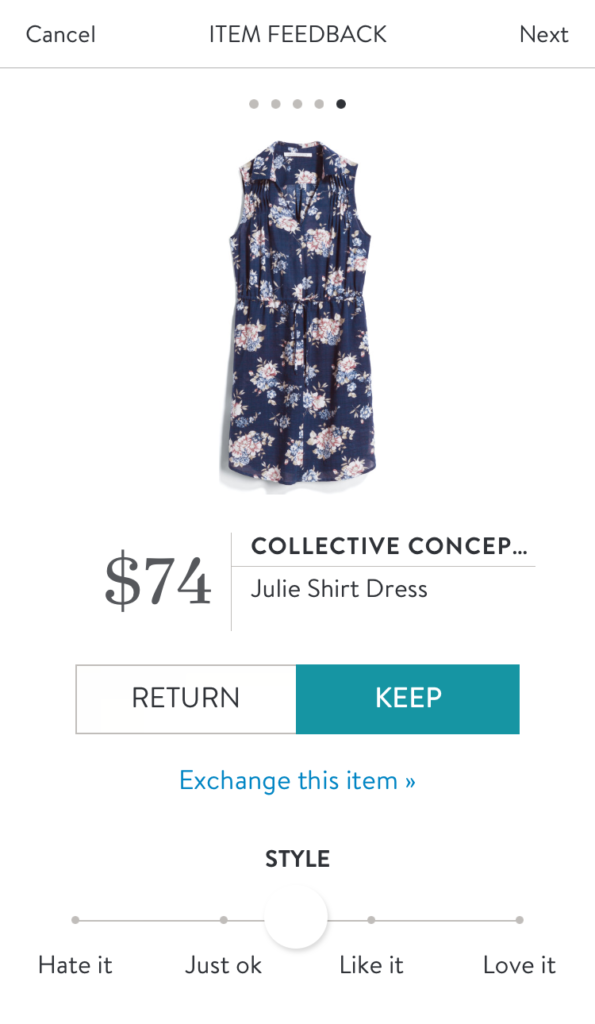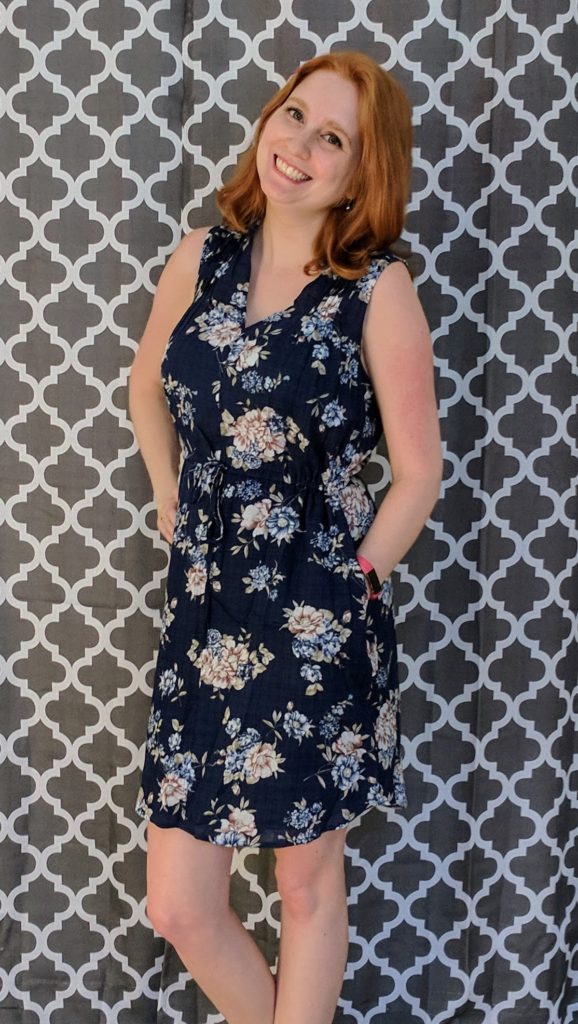 Final Thoughts – It can be fun to see what different stylists suggest for you. I was a little nervous when I read my stylist note to see my regular stylist was away, but Jan did a wonderful job and I'd be lucky to have her on hand for Kim anytime 🙂 Thanks Jan and Kim! I'd say this fix was a 4 out of 5, since I'm still a little on the fence about the faux wrap dress, but I think I'll be able to make it work for me, maybe by adding a jacket or tights. Until next time, happy Fixing!
Don't forget to follow my Pinterest Boards for more Stitch Fix fun!
Haven't tried Stitch Fix yet? Sign up with my Stitch Fix code!