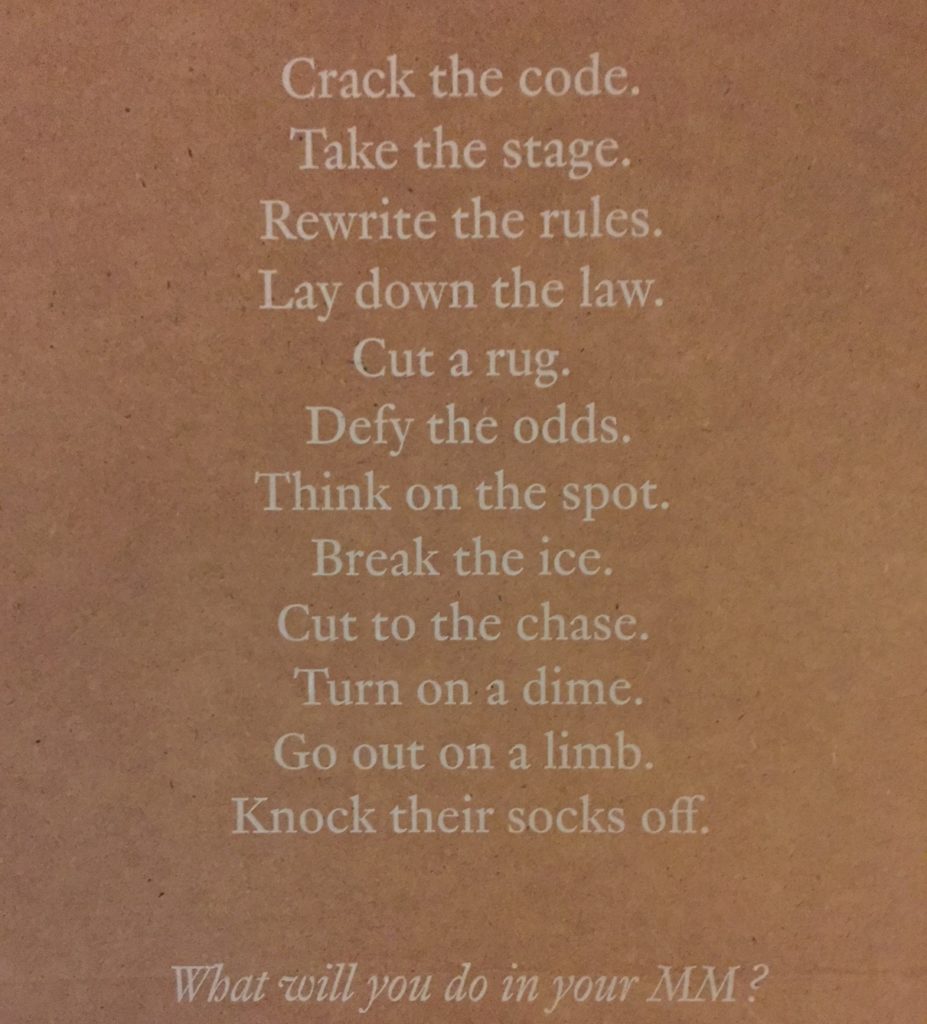 Growing up, I dreaded having to go shopping for clothes with my parents. Today, I still dislike going to the mall or a clothing store and trying on clothes. Who likes dressing room lighting? Not me! I'm all for services that make shopping for clothes easy, convenient, and comfortable. That's why I decided to try out a new clothing service by a company called MM.LaFleur.
I've seen a number of advertisements for MM.LaFleur, from subway advertisements in the cars themselves, to ads in my Gmail Promotions tab. It was only a matter of time before I signed up and took a chance.
Sign Up Process
Signing up is pretty easy. You aren't asked a lot of questions so you're left wondering how well the stylist/company is going to know you and your style. When you sign up, you're requesting what they call a "Bento Box." It's a box of 4-6 items from clothing to accessories.
Some of the questions you'll receive are based around cost, what you do for a living, and if you're more into business formal style, casual, or something in between.
Cost
These items are not cheap! Prices start around $110 for a top, to $325 for a dress. I feel like the company uses keywords like elevated, work, and business to help justify the higher costs, hoping you're willing to splurge a little more on something that's dressier and more professional. What I appreciate the most about this service is that there is no styling or requestor fee. You pay nothing to receive a Bento Box, and if you hated everything, you could just return everything, no risk, no cost.
When you check out on the website, you don't actually find out how much you owe until a few days later when the company receives your returns back. I should note returns are free, and you get a UPS bag to send whatever you don't want to keep back. Yes, you could do the math if you were price conscious, but I would have liked it to have been displayed when I checked out. If you were click happy you could end up spending an awful lot without realizing it.
At Home Process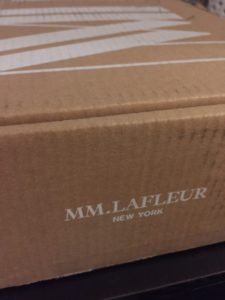 When you get your items, you have a total of 4 days to try everything on and decide what you want to keep. You'll get a neatly packaged bag of goodies in your box, tied with a pretty bow. I appreciated the effort that went into the packaging of the clothing items in my Bento Box. I felt they took the extra step to make me feel like I was experiencing an "elevated" clothing experience, which you should expect when you're willing to dish out a lot of cash for clothes someone else picked out for you.
You do get a print out with a note from a stylist, which is pretty lengthy, explaining the items they chose for you, along with a list of all the items and their prices.
I'm not sure if this happens for every first time Bento Box requester, but I also received a free tote bag that was mine to keep no matter what.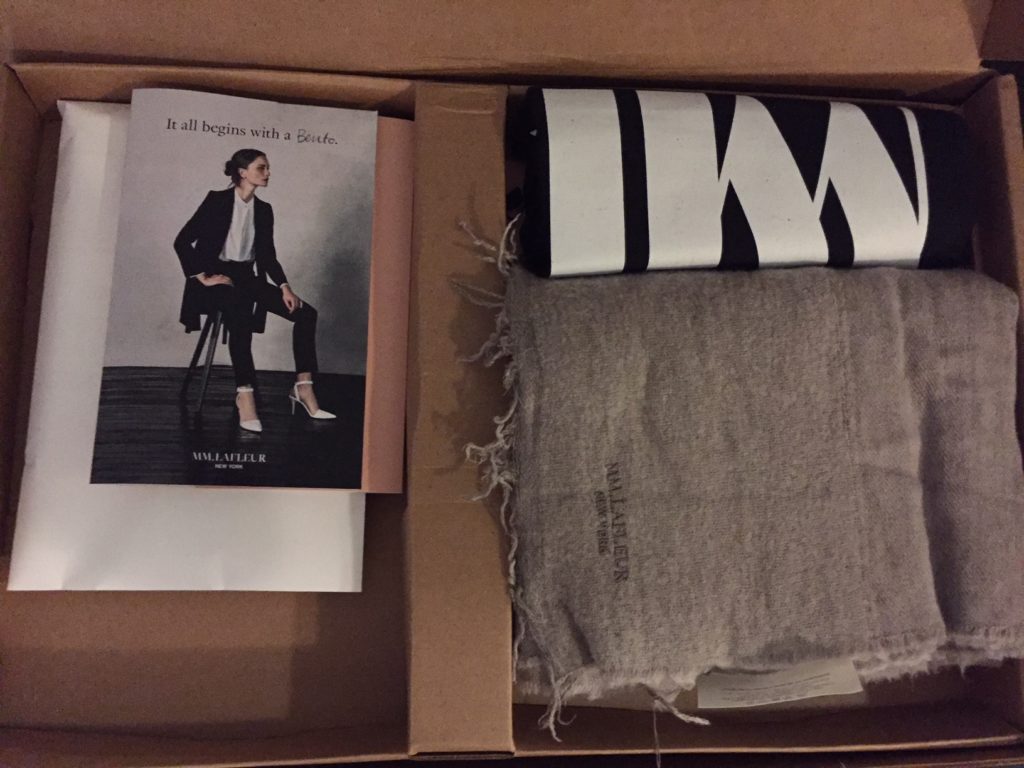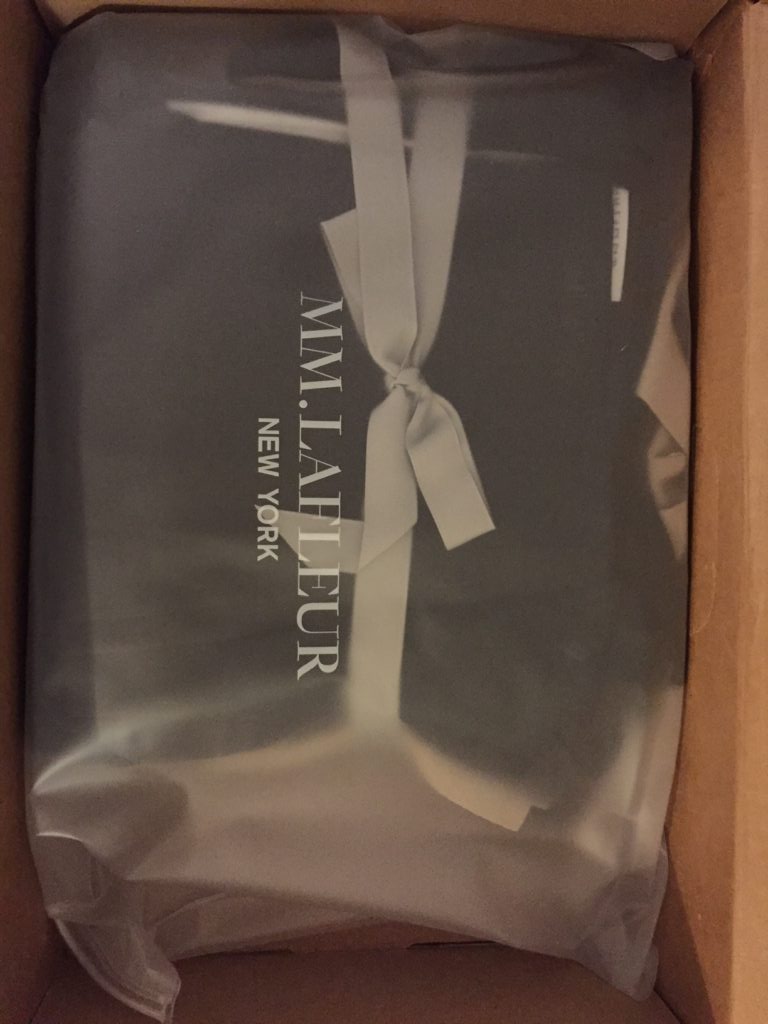 Trying on the Clothes

#1 – The Etsuko
The first item I pulled out was The Etsuko Dress in black. The dress comes with a built in belt to emphasize your natural waist, and give the dress a little umph. There's a lot of good tailoring lines going on here, from the chest area to your hips. What I didn't totally love, was that the dress was a little funeraly. I have several little black dresses in my closet that I have yet to wear, so I couldn't justify adding another black dress to my collection at this time.
Price: $195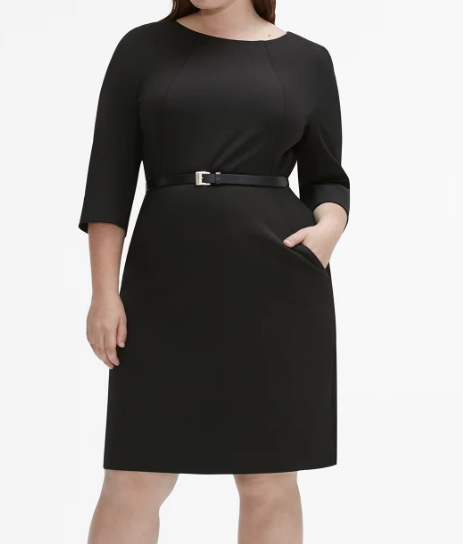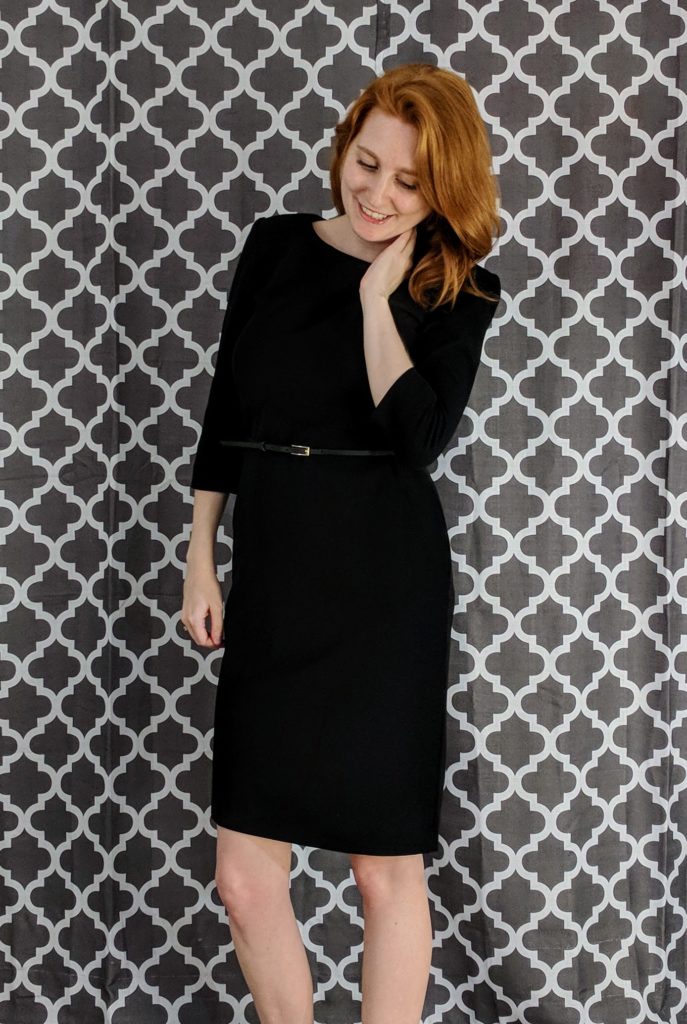 #2 – The Foster Pant 
Everyone could use a well fitted pair of black dress pants. If you're looking for a great pair of dress pants, look no further. One neat feature you'll want to check out is how you can transform these pants from regular length to crop, with use of a button within the inside of the lower pant leg, making them pretty versatile for year round wear. These pants are extremely slimming and look great on, however I opted not to keep them due to sizing. The zipper and buttons are right on the hip, which I found caused some difficulty for me. While I could get myself zipped and buttoned up, it wasn't easy. These pants were my usual size, but I did notice later on the website they recommend sizing up. If the pants were a larger size I probably would have kept them, but alas back they went.  You'll see a picture of me wearing them in the following item review below since I pair them with another item.
Price: $195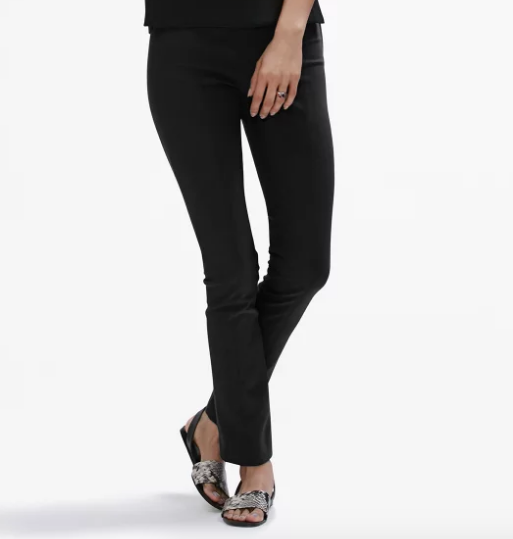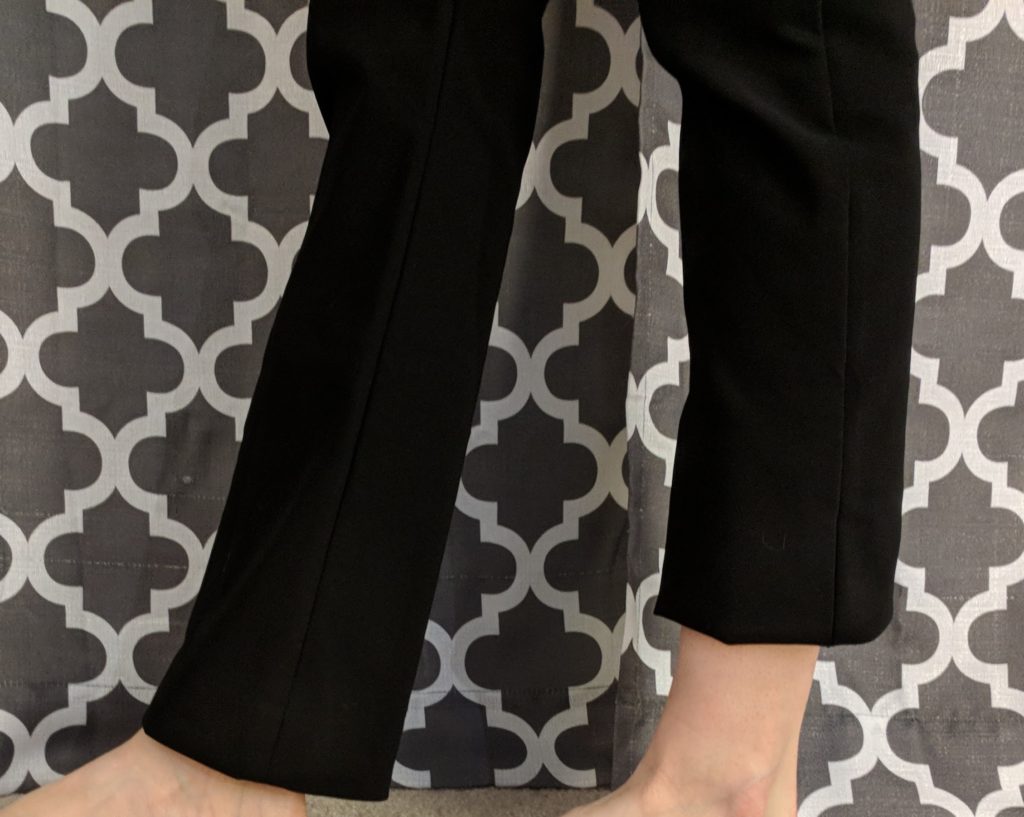 # 3 – The Didion 3.0 Top
Another black item! We're now up to a total of 3 black pieces in my Bento Box. Now I know black is a popular color for all sorts of reasons, but I'm not the biggest fan. I like to add color to my wardrobe, and as a pale redhead I worry wearing all black will make me look washed out.
The Didion Top is pretty comfortable, but I did have some trouble getting into it at first. There's an interesting lining inside, that can cause finding the openings for your head and arms to be a challenge. Eventually I made it through and popped out. I wasn't overly excited by this top, but it did look nice. They call this the work place friendly t-shirt, but it doesn't feel like a t-shirt. I ultimately passed on this top because I had a very similarly cut black top that I had gotten from Forever 21. You may laugh, but why spend over $100 on something that I have almost an exact copy of that I got for a tenth of the price! You can see I paired this top with the Foster Pant for an all black work friendly look.
Price: $110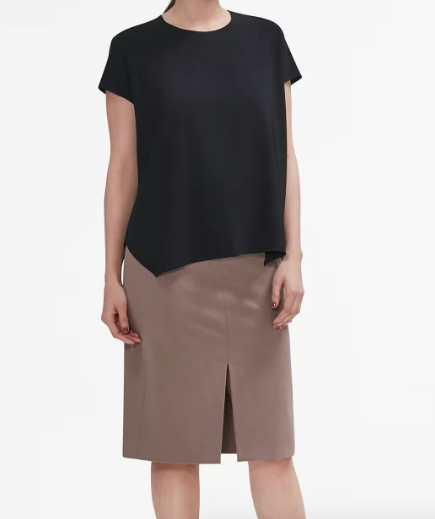 #4 – The Panel Scarf
I can't say I expected a scarf in my Bento Box, but lo and behold, I received one. I'm not a fan of using styling services on accessories, especially ones I can only use one time of the year. I like my scarfs nice and cozy. The Panel Scarf, while it looked ok and was a nice professional color, wasn't as soft as I would have liked. It felt a bit scratchy, and there's nothing worse than a scratchy scarf in the winter.
Price: $90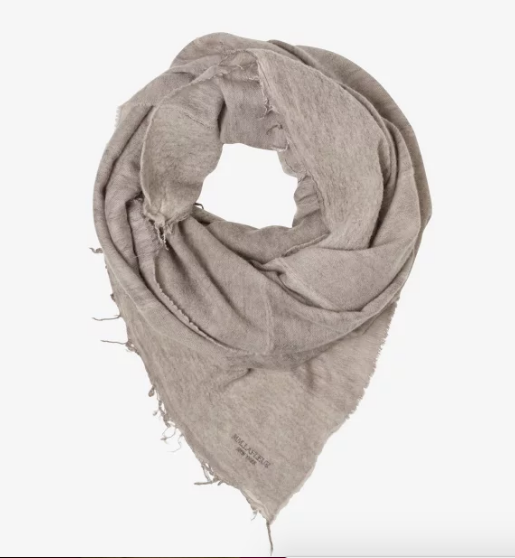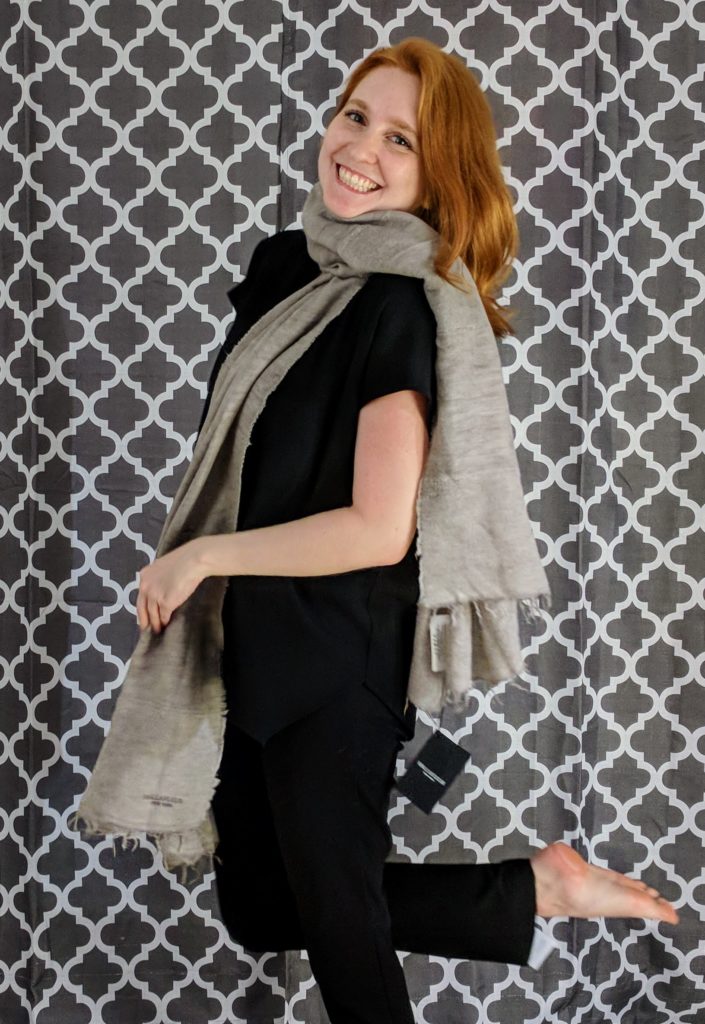 # 5 – The Emily Dress
I was happy to finally pull out another dress from the Bento Box, and to see some color! I love blue, especially dark blues on skintones like mine so I was optimistic this could work. The cut of the dress reminds me of something a First Lady might wear, which isn't necessarily a bad thing, but could look a little silly on someone my age who is still in their 20s. But, they say you can't judge an item of clothing until you try it on. After I tried it on a couple of times, I felt this dress was fairly cute, very stylish, and made me look more mature. I could see pulling on this dress for a conference or presentation, and it doesn't hurt to have some more professional pieces lying around so I bit the bullet and kept this one. Oh, and there are little baby pockets in this dress! Perfect for clipping on work badges 🙂
Price: $165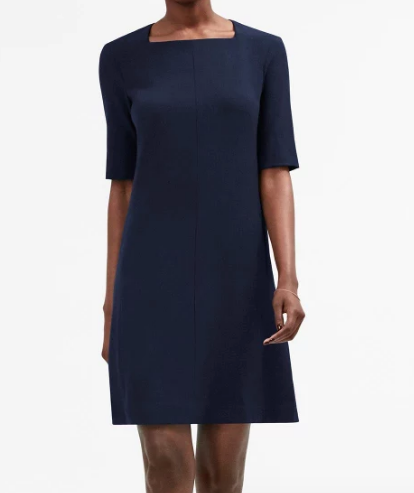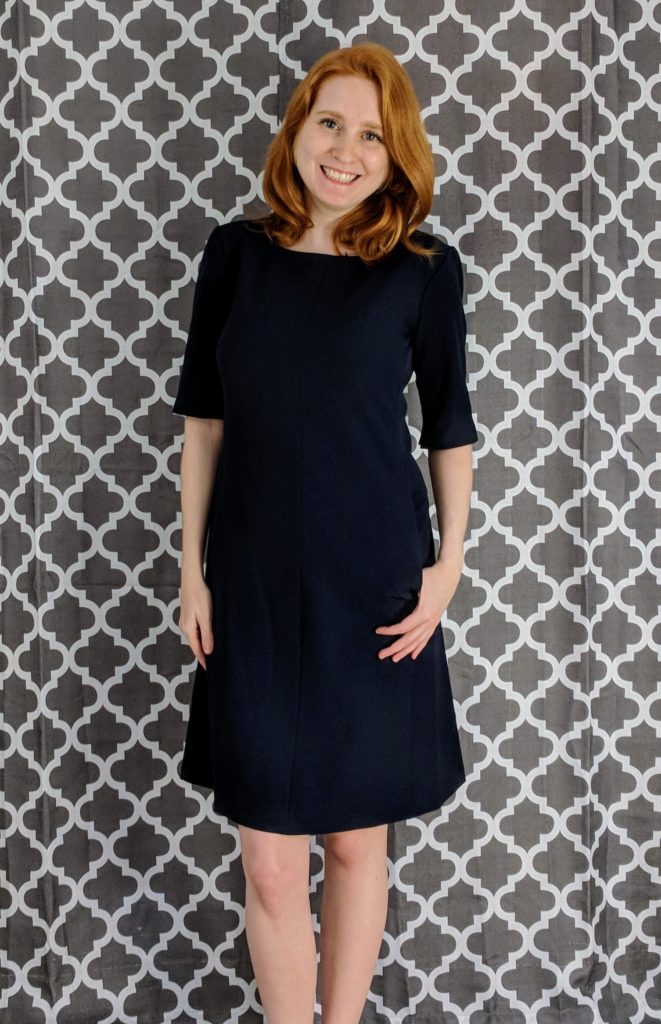 #6 – The Woolf 2.0 Jardigan
Next up is a cardigan that they call the Jardigan. The fabric is kind of funky, but I like it. It's the lightest colored piece that I received in my box, and while it's not exactly an exciting color, we all need neutrals in our wardrobe. This neutral is called "Taupe Pearl." I like this piece because it's very lightweight, while still being a more upscale feeling fabric, and it works with some of the dresses in the Bento Box that I received. I'm a fan of cardigans, especially for the office because I like to continue to wear some of my sleeveless tops throughout the year, and you can do that by throwing on a cute cardigan. This piece looks dressy and is a bit classier than a thin cotton cardigan that let's be honest, get's pretty wrinkly. I'll definitely be using this piece in the upcoming months.
Price: $195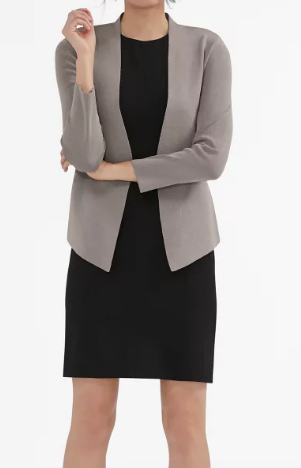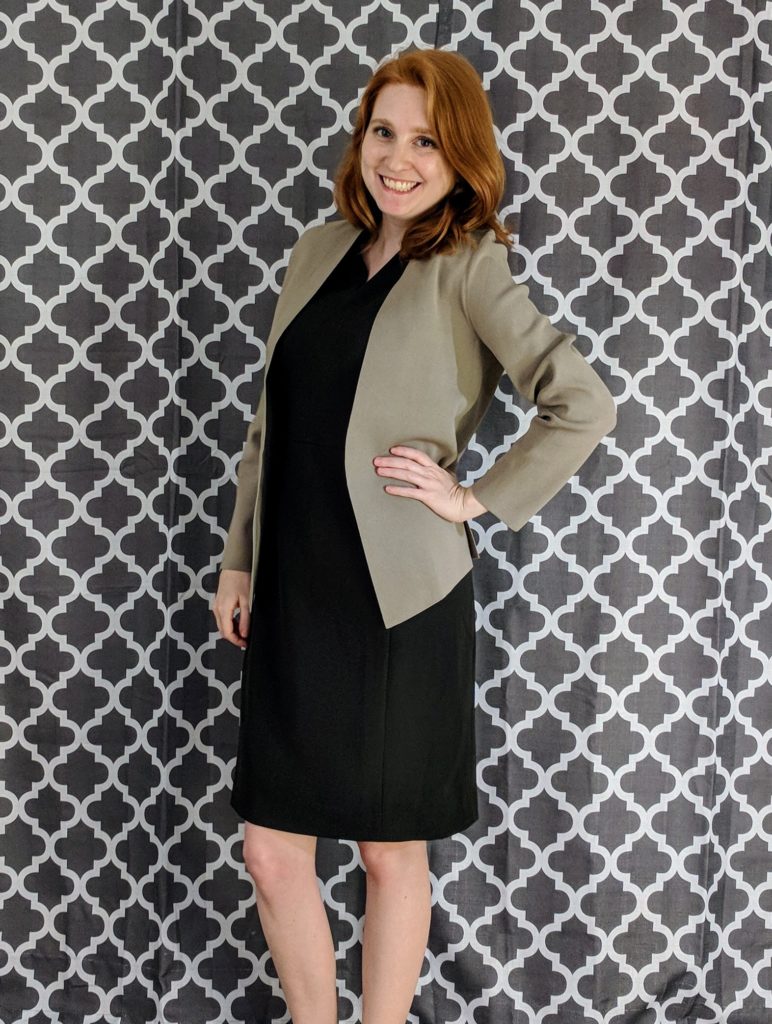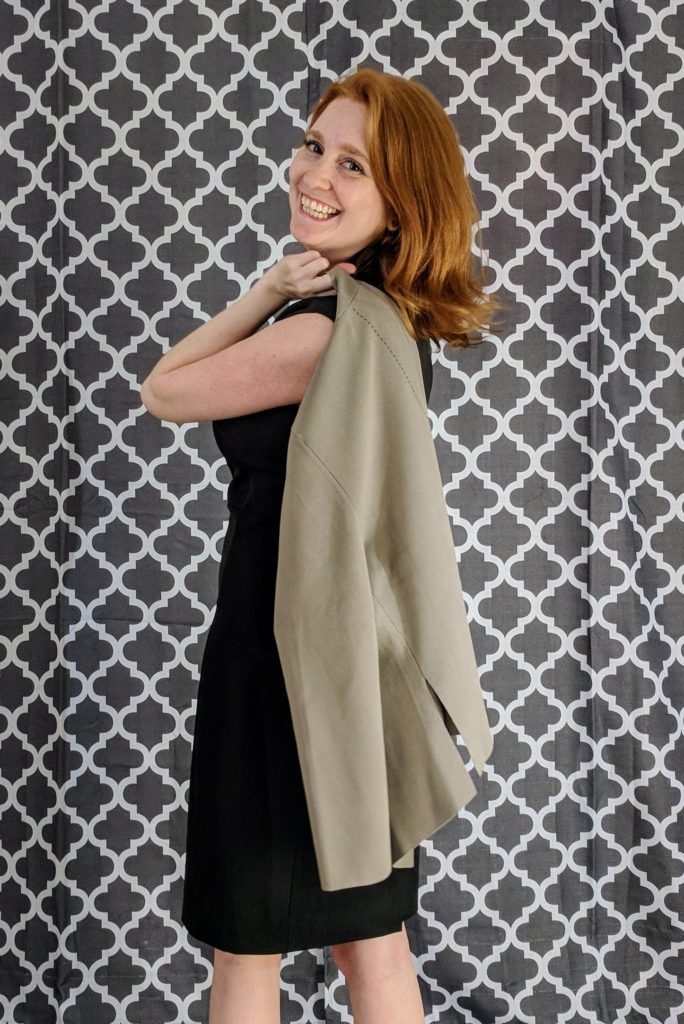 #7 – The Aditi 2.0 Dress
We round out my first Bento Box with a sleeveless dress in Dark Pine. As a redhead, one of my favorite colors to wear is green, so I was excited to see a green option, although still once again another dark color. I actually received two Dark Pine Aditi dresses in my box, each a different size. My stylist wanted to provide two sizes in this option to see what my preferred fit was. I ultimately decided to get the smaller size, my usual size, but was torn between the two. If you go for your regular size, the dress will be more fitted and tighter, but not skin tight! I was originally going to go with the larger size because I, like a lot of women (no matter what size we are!), can be self conscious about tight things around my stomach area, but my boyfriend convinced me that I could pull off my usual size in this dress. I really enjoyed the structured elements of this dress and I feel a lot more mature and professional in it as well. I'm sure some people will be a little confused when I walk into the office dressed in it, since it's fancier than my day to day style, but I look forward to wearing it to work, and maybe even date night!
Price: $195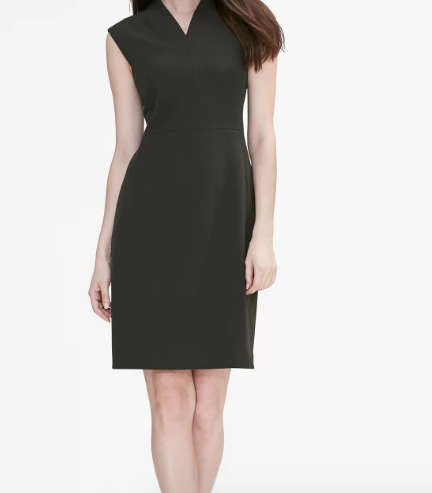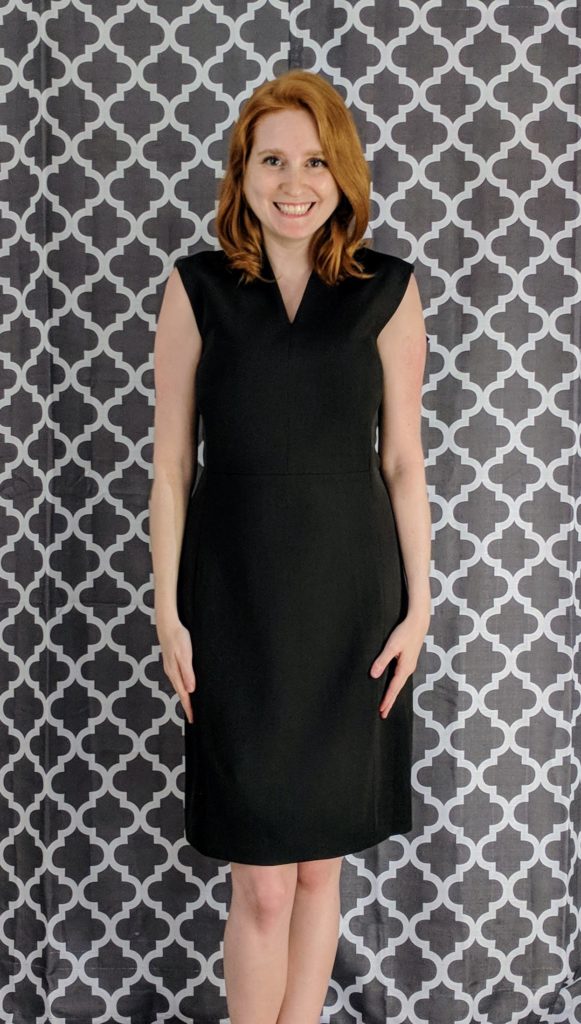 Checking Out
After you've performed your own fashion show at home and decided what pieces, if any, that you'd like to keep, you have to head over to the MM.LaFleur website. The website provides small pictures of the items you tried on, and asks for you whether you're keeping or returning an item. Each choice is accompanied by some further buttons for you to click to provide a bit of feedback on why you chose to keep or return an item. For the items you don't like, there are further drop downs so you can get even more specific on what was wrong or why you weren't in love.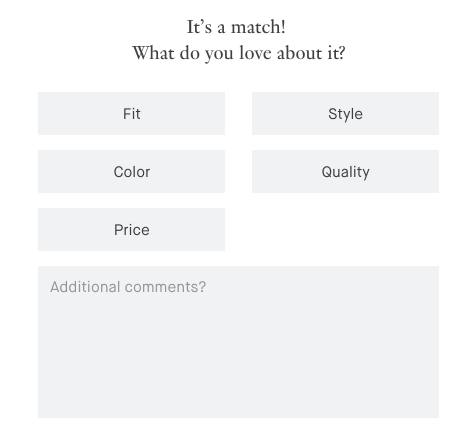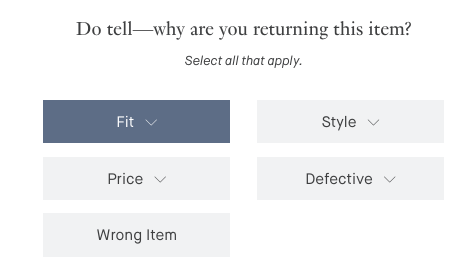 After that, you mail back your items in the prepaid UPS bag provided in your box, and you'll receive a confirmation of your order and ultimate cost once MM.LaFleur receives your box.
Final Review
I wished my first box was more colorful. I felt the colors were all on the dark and drab side. Nothing stood out as being overly exciting, and I think that could have been improved upon had there been more light colors or a pattern thrown into the mix.
The overall styles and cuts I were given were definitely more formal and business like than I'm used to wearing. I do work at a tech company after all, where fashion isn't something that's on everyone's minds. However, I did like the ability to give more professional office friendly styles a try, exploring new cuts and silhouettes that I wouldn't typically pick up in store or consider for myself.
One observation about the clothing from MM.LaFleur is how heavy the fabrics are. The items, for the most part, aren't lightweight, but they are built and constructed well. You can tell they care about tailoring and showing off the best parts of your body. I'm not sure how comfortable some of the items would be in warmer weather, but I might see what they have to offer come Spring when I hope the fabrics are lighter and more breezy.
This is definitely a great service for those who work in high fashion or typical office jobs where the dress code is stricter and you're expected to wear a certain type of wardrobe. If you don't work in an environment like that, I still think it's worth a try. You can always use a few dressier pieces in your wardrobe, but you have to be ready to invest a bit if you want do so.
My stylist also just emailed me, referencing some of my feedback, and suggesting when I should request another Bento Box. It's a nice touch to hear back from your stylist after you've checked out and left feedback. I have a feeling when they reach out they are more likely to get repeat customers. It might just work on me.
Would I try another Bento Box? The ruling is still up in the air. I might give it another go in the Winter or come Spring time. I did notice you can buy clothes directly off their website, so I might try that instead so I can try more interesting colors and patterns when I'm ready for another wardrobe upgrade.
How does MM.LaFleur's Bento Box service compare to Stitch Fix? I'll be unwrapping both services for you in the upcoming weeks, sharing my observations and suggestions.