Stitch fix – a mixed bag, or should I say box?
Quick intro to what stitch fix is: A subscription (or whenever you want to order a box) service for clothes and accessories. When you sign up you answer a few questions on your sizes, preferences, colors, and fill out a little note about yourself and your style. From there, you're paired with a stylist – you never actually get to interact with this person 1 on 1 – who fills up a box with 5 items and sends it your way. You are given an opportunity to write a little note to your stylist requesting or suggesting items, each time you schedule a fix.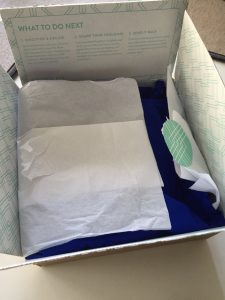 Once you get the box, you try on the items, and send back whatever you don't want within 3 days. A $20 styling fee is applied per box that you order. If you purchase anything, you'll get that $20 off your "fix" total. If you find yourself in love with your fix and purchase all 5 items, you'll get a 25% discount off your total bill. Most items I've received are between $40-100 (you can control how much you want to spend per item, but I've found most of my items tend to be on the pricer end). When you go to checkout you leave feedback for each item, helping your stylist improve for next time.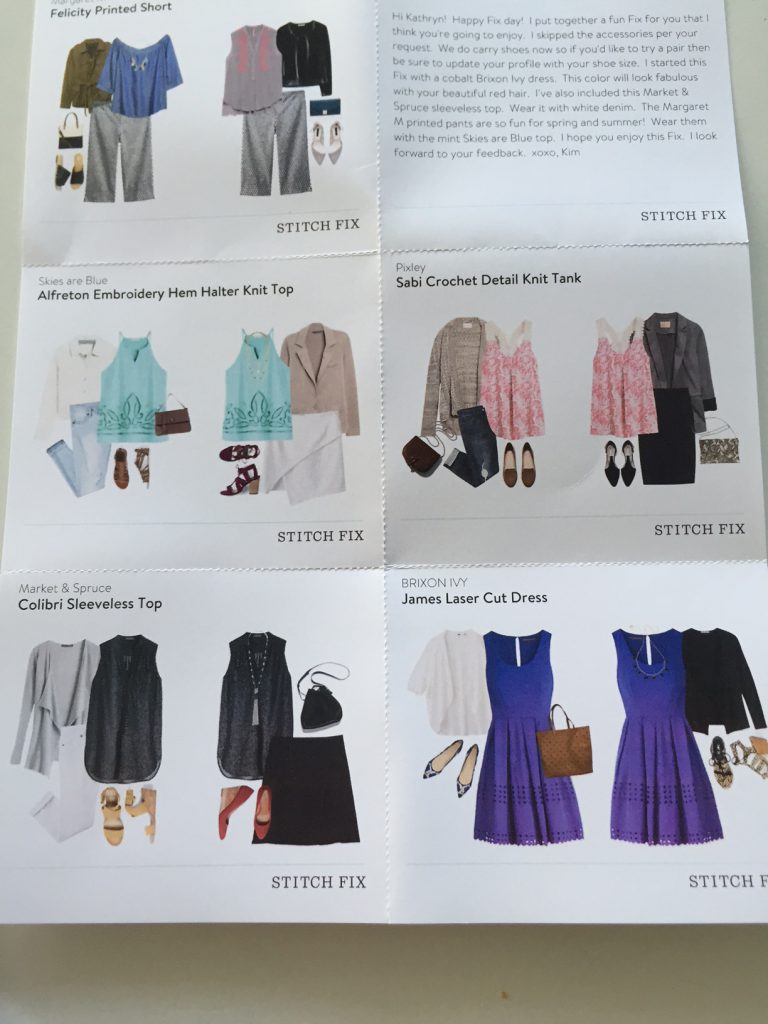 A couple of weeks ago I  received my 4th fix. I've been meaning to write this post for a while, but work got in the way. For this fix I asked for no accessories. Last time I received a massive clutch, bigger than my head (I'm not a clutch person), and from there on I decided I was going to veto accessories and get clothes, which I care more about. This time around I asked for 3 tops, 1 bottom, and 1 dress, providing a link to a brand new Pinterest board (Review Board) I created specifically for my stylist. For my previous 3 fixes I left everything up to the stylist, simply suggesting I wanted stuff I could wear to work and to go out with friends in the evening, but this time I wanted to show her pieces I'm interested in.
Before I go further, I wanted to mention that my Pinterest board is mostly pins of clothes that Stitch Fix actually ships out to customers. There's this handy dandy Facebook group where a bunch of ladies post pictures of the clothes they received. You can even trade, buy, or sell your Stitch Fix goodies in the group. Searching Pinterest I found a lot of the group members posted these pictures to Pinterest as well, so I just use those as inspiration.
I was really hoping I would get some of the amazing tops I pinned, but alas, not a single item from my board was shipped my way. Out of the 5 items I received, 2 were keepers. I didn't take pictures of them all individually because some fit really poorly. What I did end up keeping was a pair of Margaret M Felicity Printed Short, and a James Laser Cut Dress bright blue lightweight summery dress by Brixon Ivy.
When I first pulled out the shorts I wasn't sure about the length. I couldn't tell where they should hit me so I took to Google to see if I could find a picture of someone in them, no real luck there. So, for all your Stitchers receiving these pants, I figured I would post a picture myself so you can get an idea of how they look.
Now for the dress. The fabric is really interesting feeling and very lightweight. The only thing I can really compare it to is sports mesh like material, but it's not that! I think this would be perfect for the office or for going out to see a show and dinner in the city.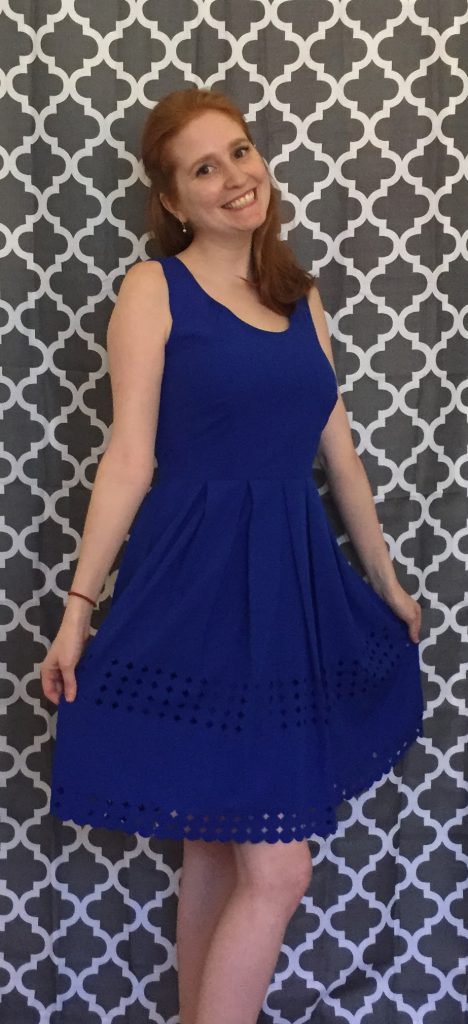 Next time I'm going to explicitly call out certain Stitch Fix items I want by name, hopefully that will do the trick!